Today visited the wonderful aquarium SeaworlD, which is on Kamagawa in Japan. I would like to share with you my impressions, so please do not break the subject, will be about 56 pictures +12 video.
Thanks in advance =)
We began our trip by gathering near the College of Foreign Languages ​​at 8-30 am. Arriving at the gathering place, we saw so many people waiting for the arrival of charter buses.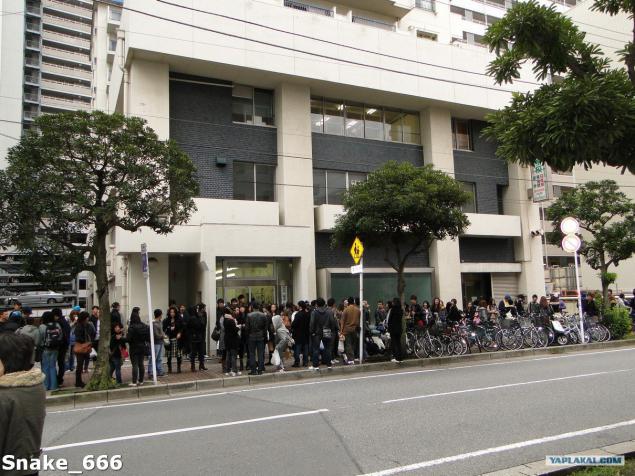 Buses arrived exactly on schedule, at 9-00 and people began to take place according to the lists.
I was certainly very surprised the presence of a removable shoe from the bus driver =)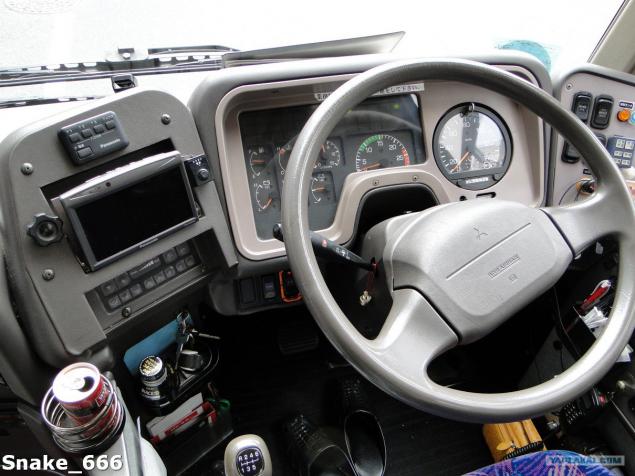 Buses pretty comfortable, air conditioning works, plays nice music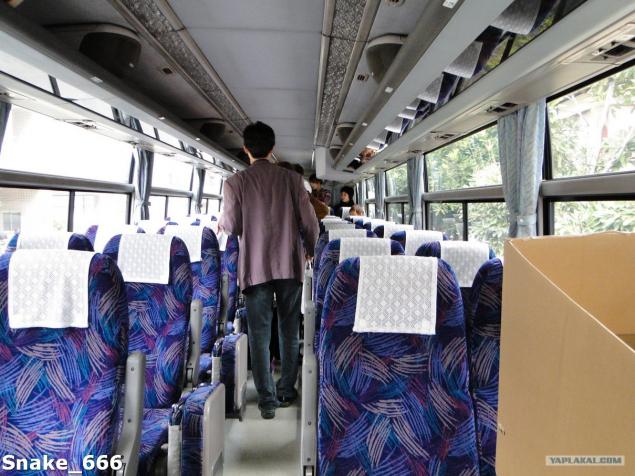 Well, all seated in their places, and the buses start to move off.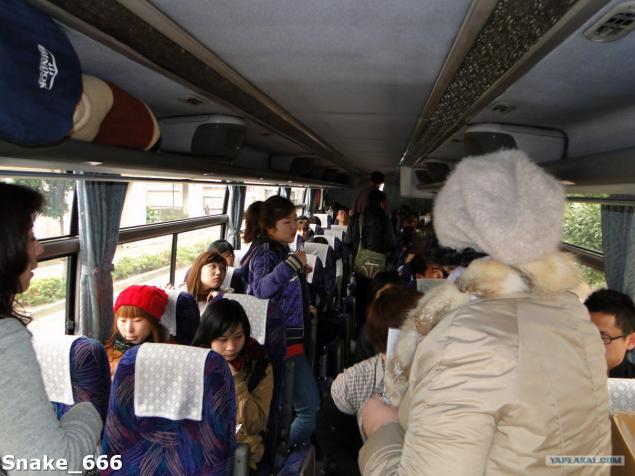 We got a bus greens =)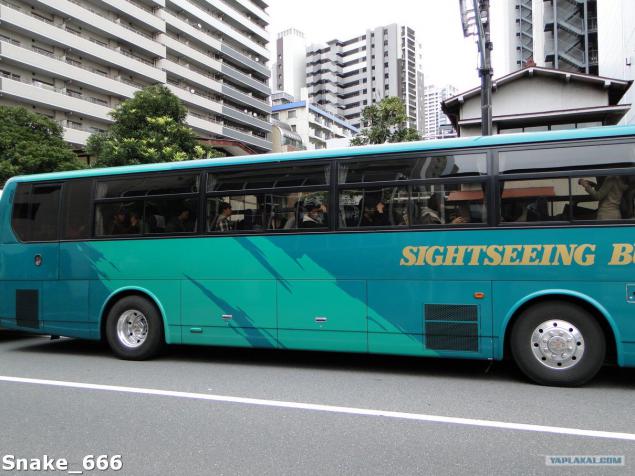 Less than 5 minutes, began to distribute water =) (was very surprised, because money is not taken, and the trip itself cost very deshego, in Russian rubles is about 320 rubles)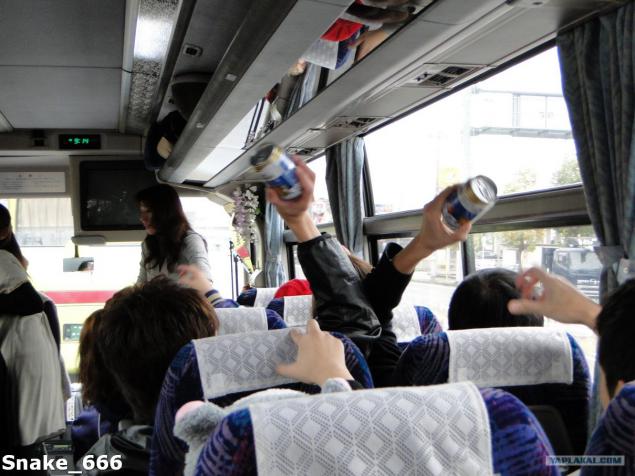 After 10 minutes we left the city to the highway, on it at the time allowed to travel at a speed of 90 km \ h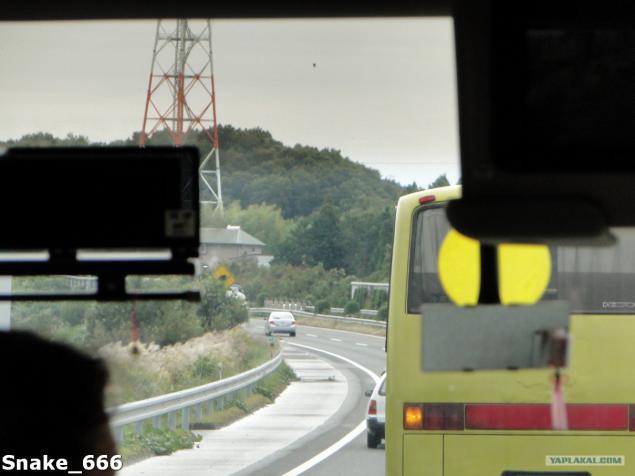 Passing on the highway for another 15 minutes, buses embarked on special parking. There, people can buy water, food, and go to the toilet. Pretty nice
The stop was both races by the way, because go pretty long in the photograph red kruzhok- is where we are at the moment, green- where we need to get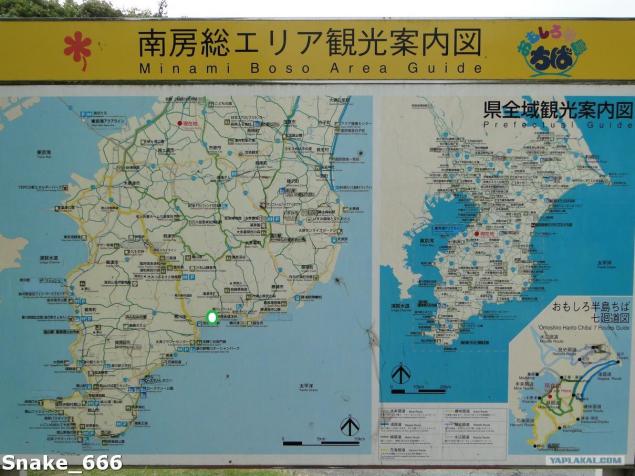 Hey, what's all the same beauty

Here is the market places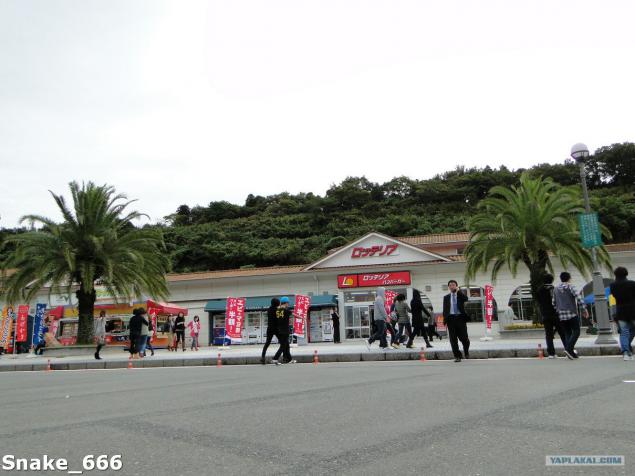 Good stands =)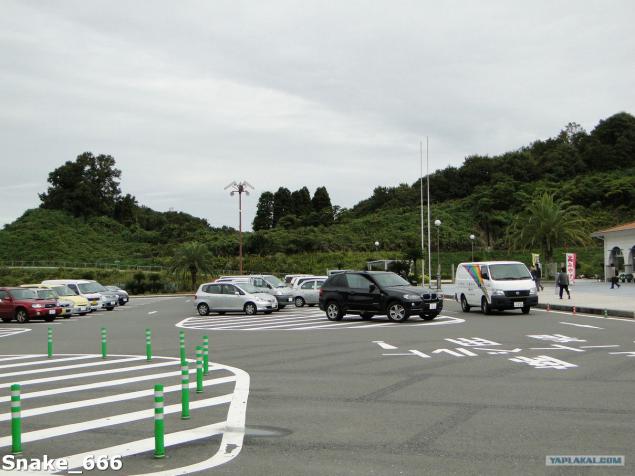 And then I saw this beautiful creature =) I love this dog breed, but in Japan it is very rare.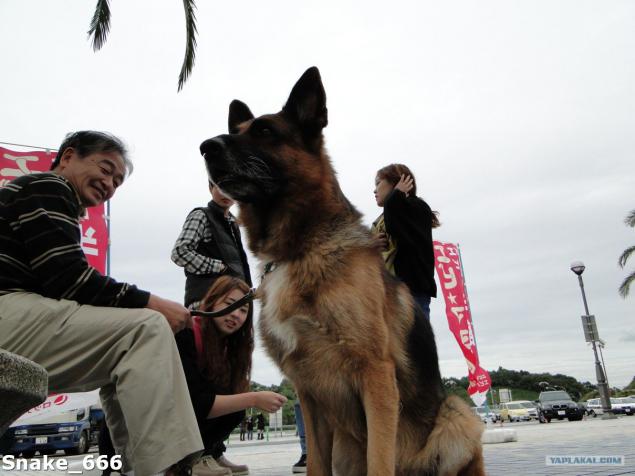 Alex was the name of the dog, attracted not only my attention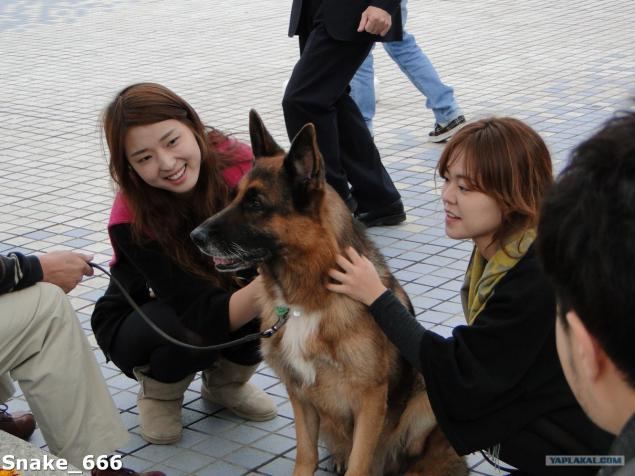 Well, again, we sit on the bus and go further. Photo lastly
Well, finally we arrived on the clock 10-40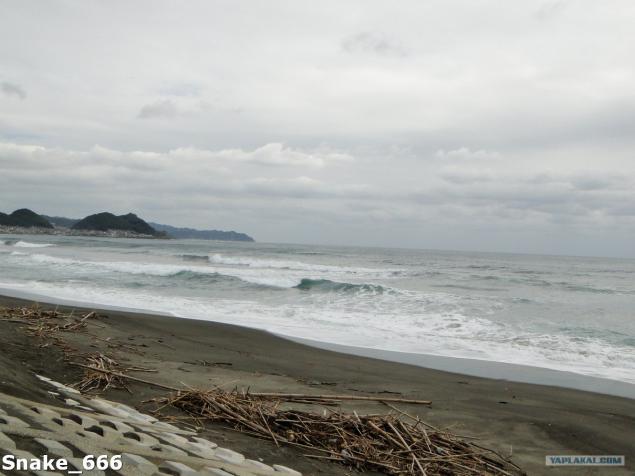 Well, finally the first show with the inhabitants of this fauna begins =)
Meet, Beluga!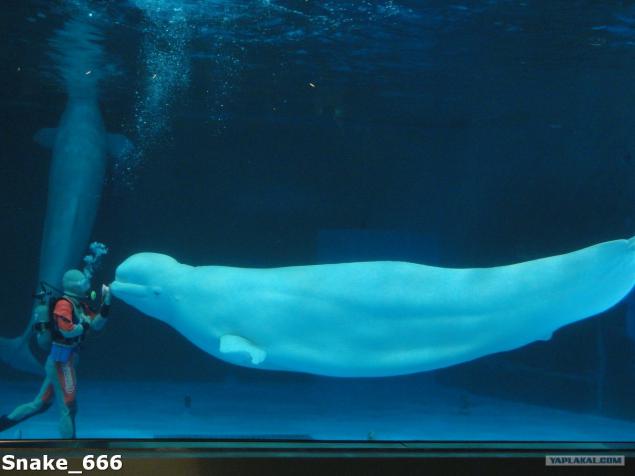 Then the video with this beautiful creature.
It is a spectacular show, eyes closed Beluga can distinguish objects to pass the obstacles to return to the place.! To let air out of the ring, much like smokers =) Video 2
Video 3
Then we waited not a big pavilion with aquariums
The first was the king crab, very huge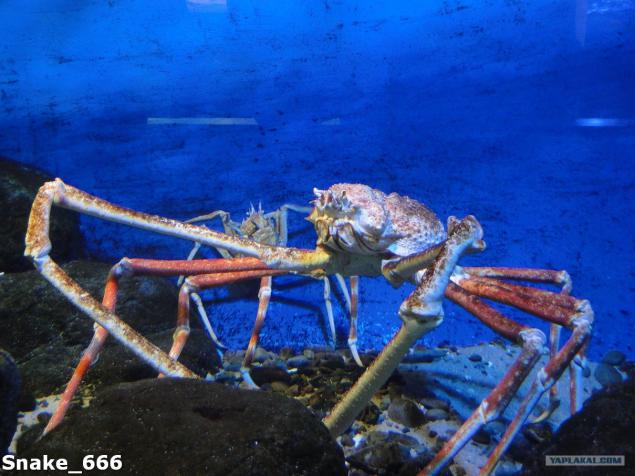 I wonder how he moves?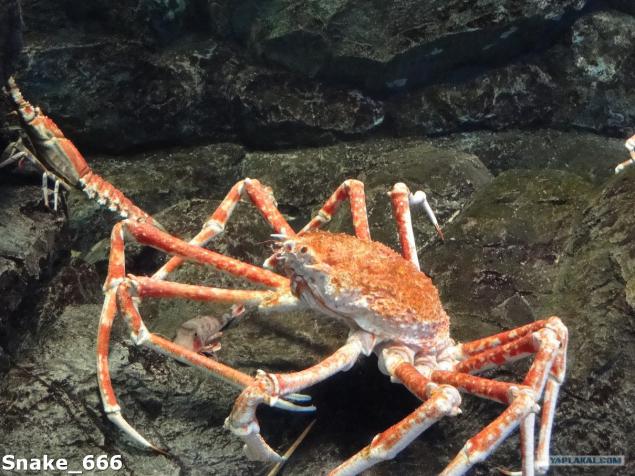 A little closer
PS Sorry for photo quality aquariums until they figured out how to properly take pictures = (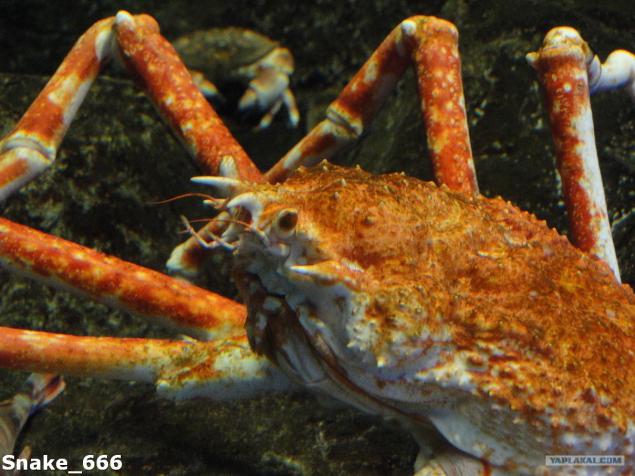 I do not know what kind of fish, but their eyes were very expressive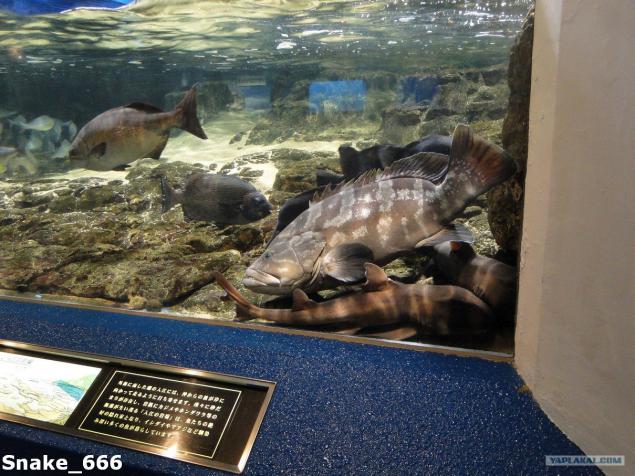 Beauty
And at the second eyes reminded cat fishes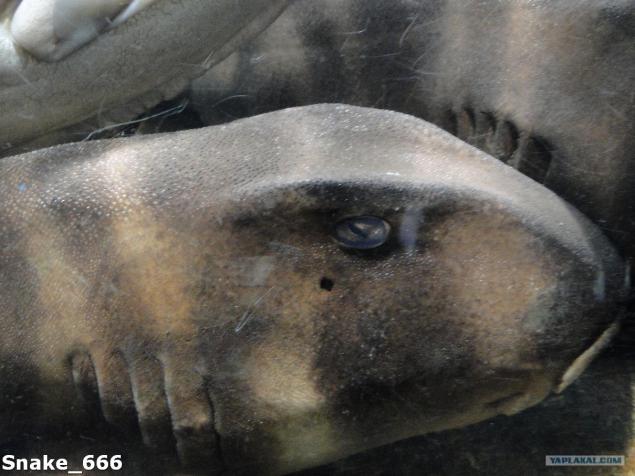 Medusa, and wanted to stand for hours and watch ...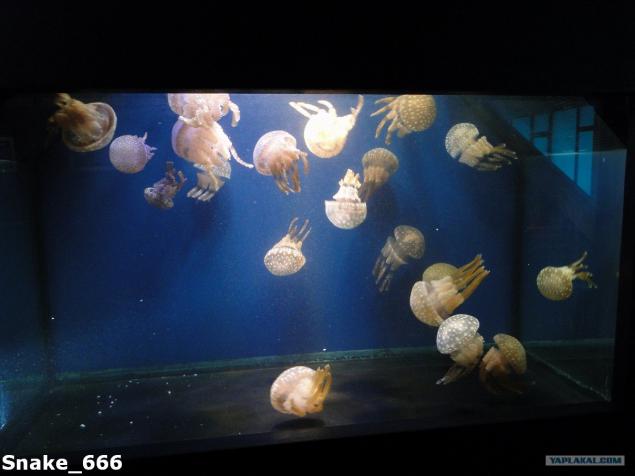 Aquarium 2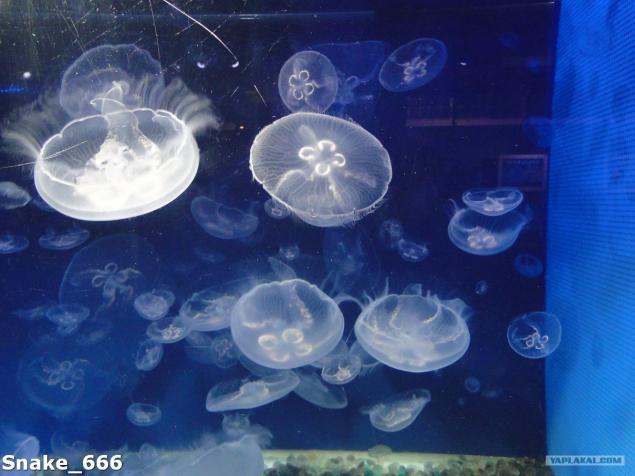 Aquarium 3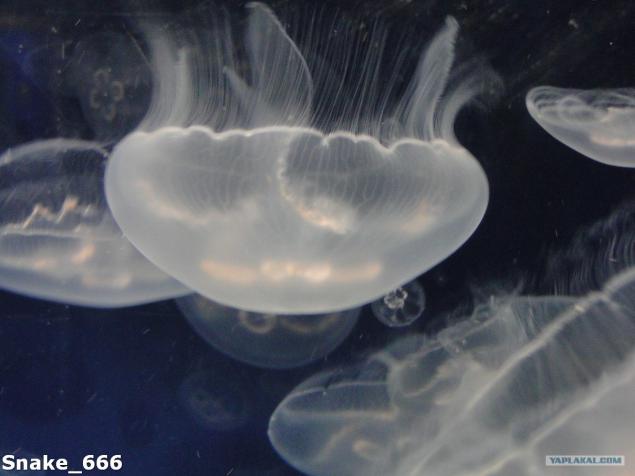 Aquarium 4, it is quite small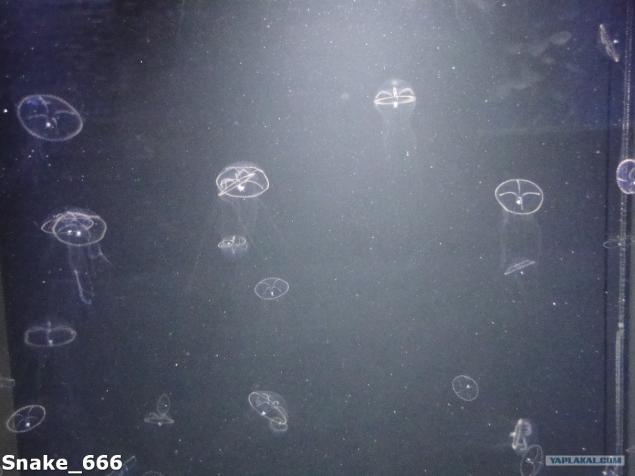 That tank 5 made me bewildered ... no lighting in the aquarium ...
Again aquarium with crabs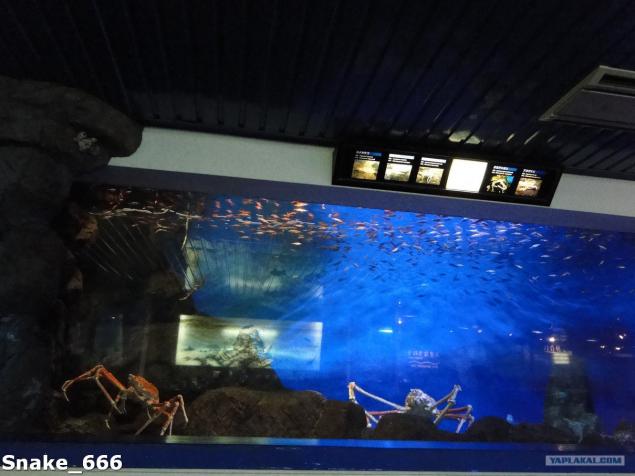 Then we got on the show with dolphins. I carry his mind is not as such can be taught ...
Threat some video may not be available, because even reloaded
Jumping was very impressed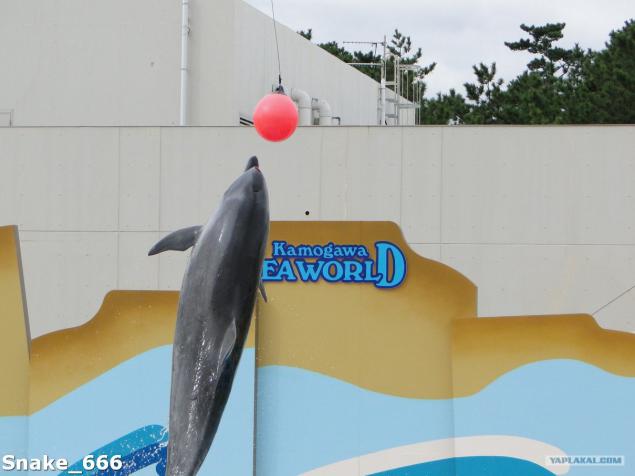 Judging by looking at such thoughts come to mind, and suddenly fly !?
At the touch of a dolphin like ... umm ... it's hard to pick a word ... let's say so, a bit like a soft rubber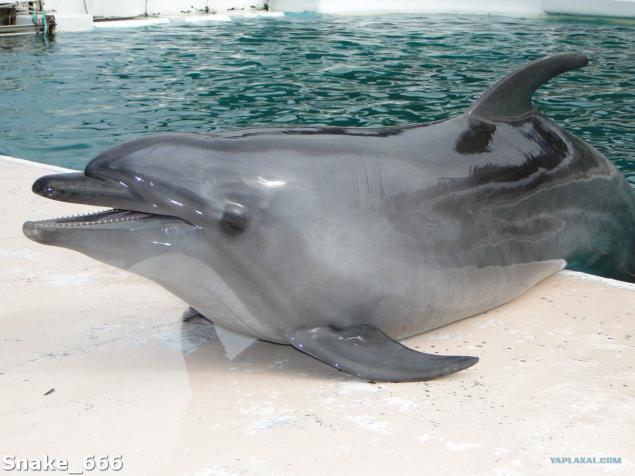 Then we moved to the pavilion with killer whales. Then I remembered his childhood and the film "Saving Willie»
Blow tail on a suspended ball ... Getting in the head, probably break =)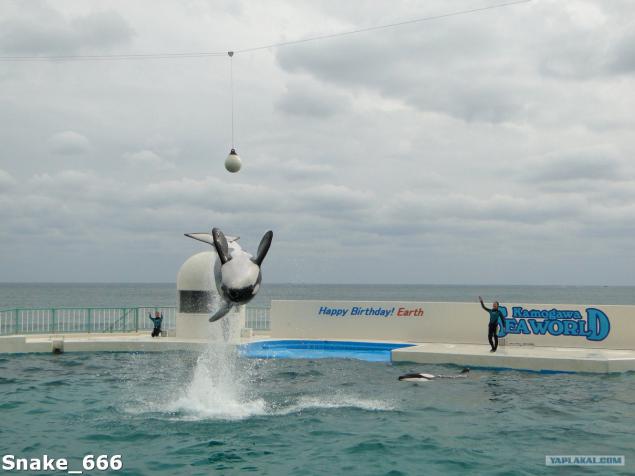 I would not go away so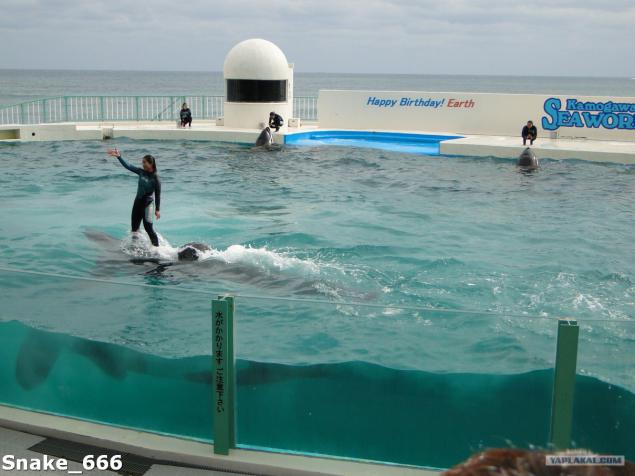 As a child I was on the same, only the inflatable floating on the sea =)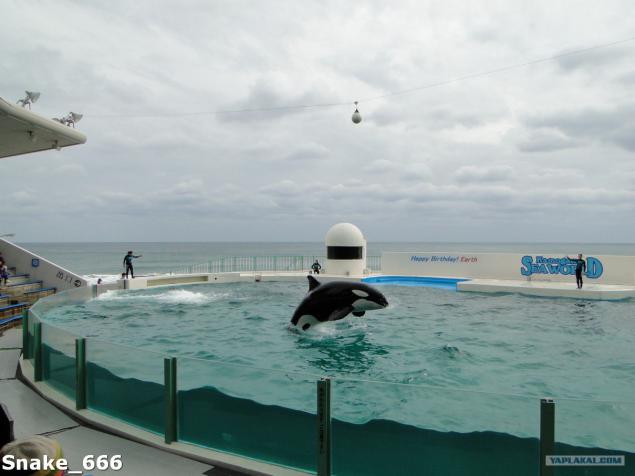 Bunch assembly =)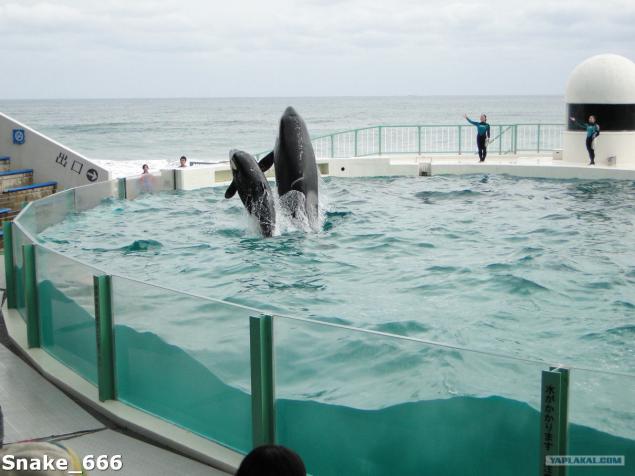 Enchanting jump as much spirit captures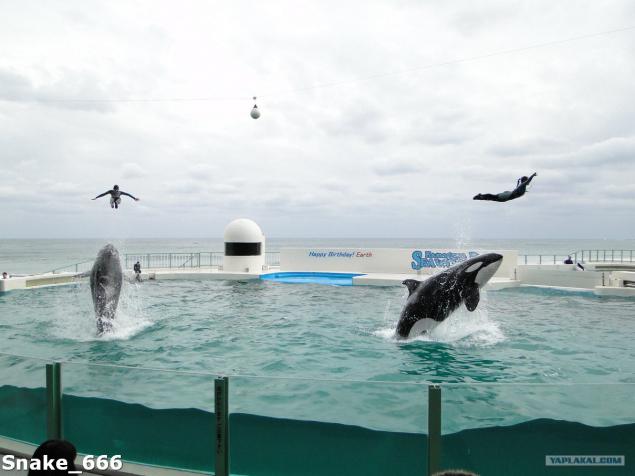 Another master stroke ball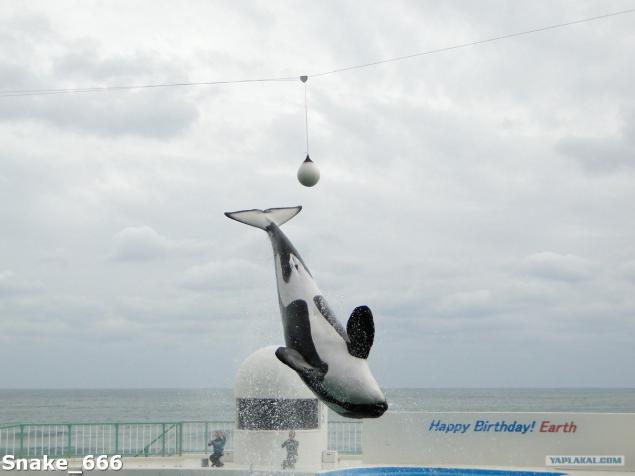 And the finale of the show =)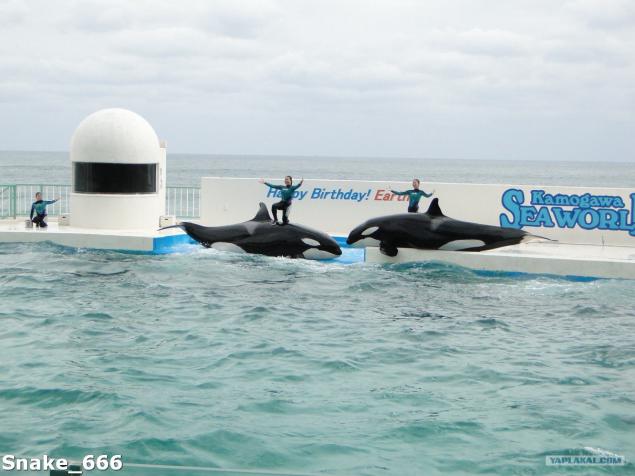 For 700 yen, you can get a kiss from kasatochki. I received such possibility, it is not transmitted sensations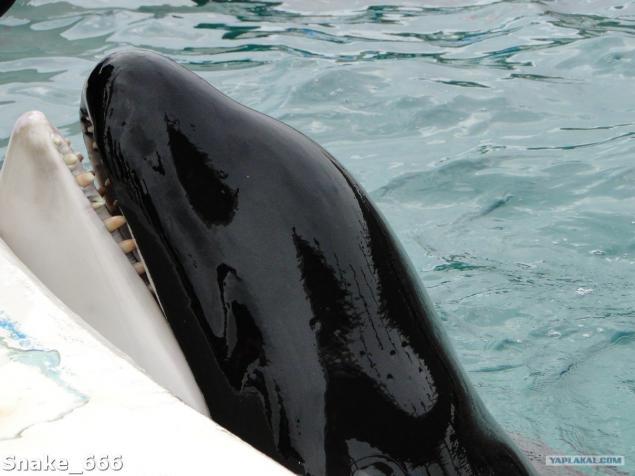 Although I was afraid for the girl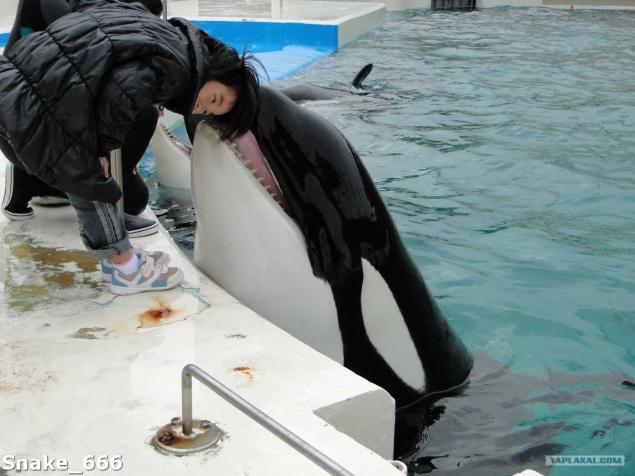 Then had a humorous show performed by the family of seals
Threat is still being processed video may not be available not only dogs can smile =)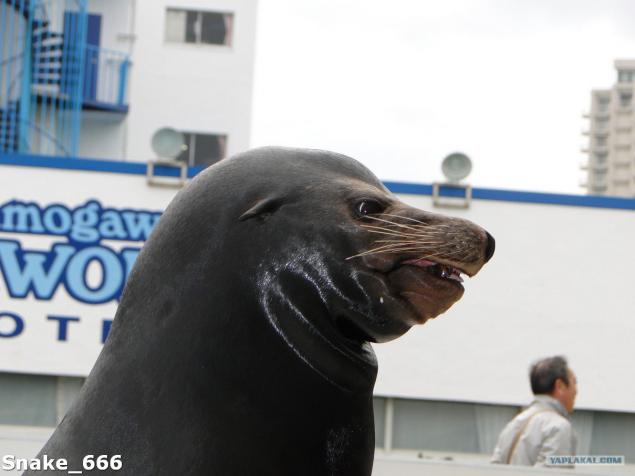 Front view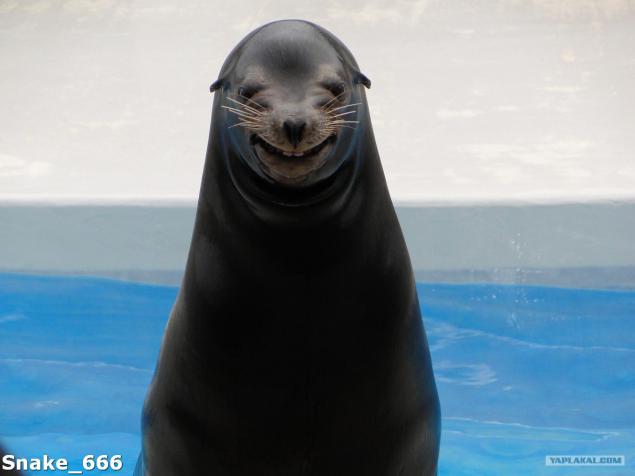 On the show, taking place there are over ... And we went for a walk in the park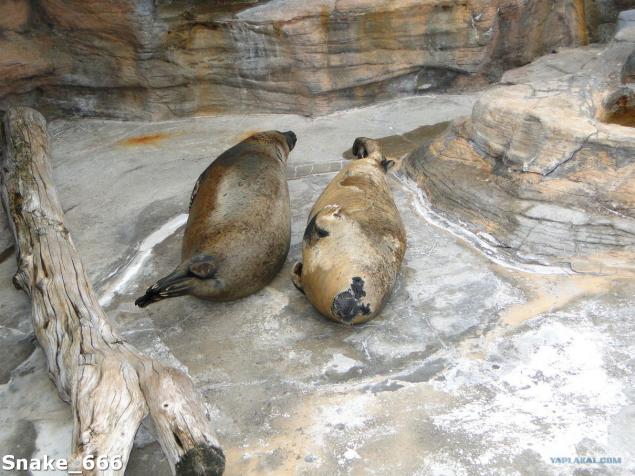 On the way we met a platform with walruses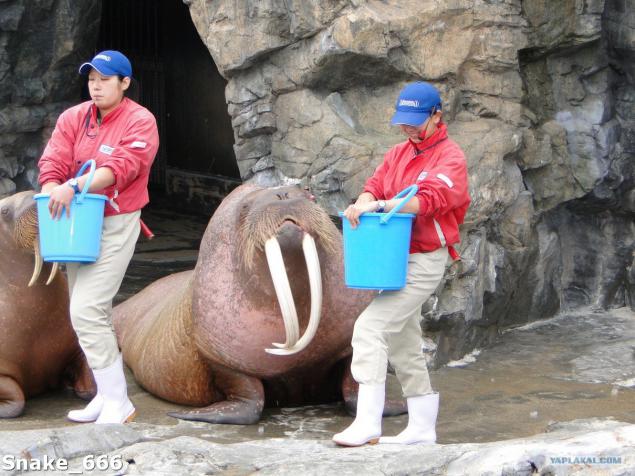 Very funny walrus eat, they suck food, sound such as spaghetti sucks
What are they all the same great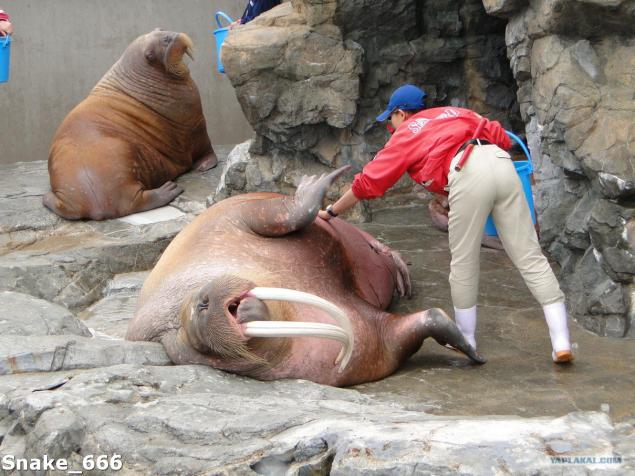 We went into the room with a large aquarium, then it just is not, stingrays, sharks, turtles, small fish, fish hammer diver =)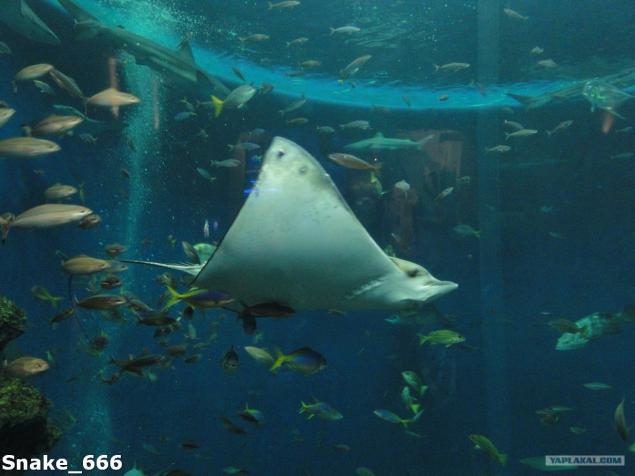 Awesome views but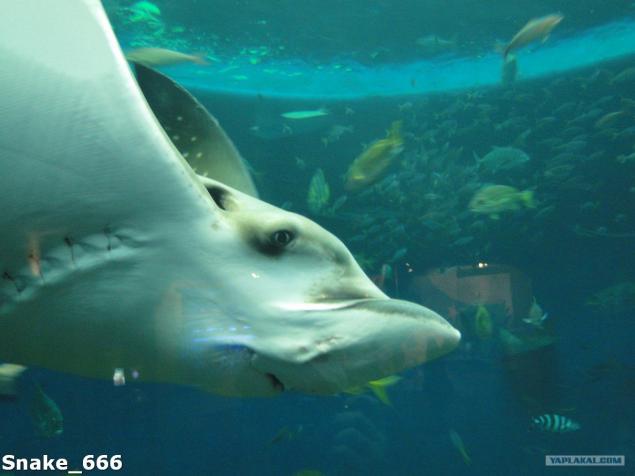 Hidden =)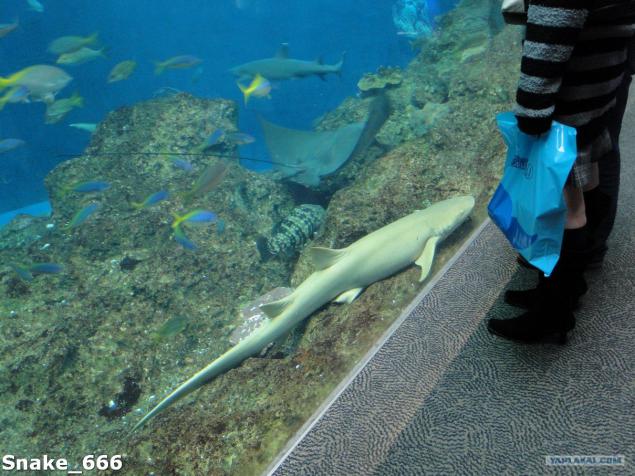 And the last picture, just this on the camera battery is dead ... But now I know how much you can shoot photos and videos =)
241 photos and 22 videos in Full HD, lasting 1 hour 30 minutes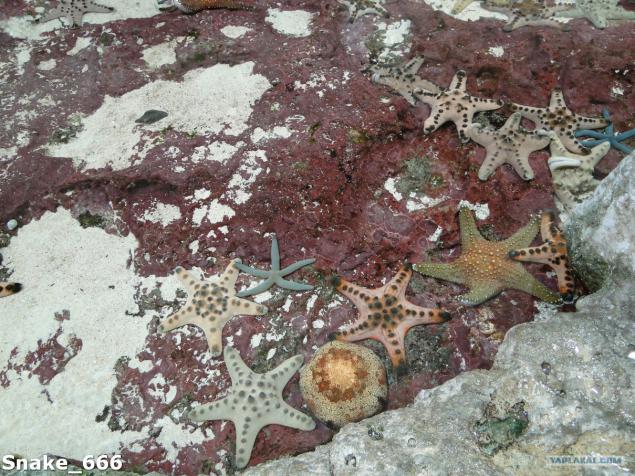 Source: