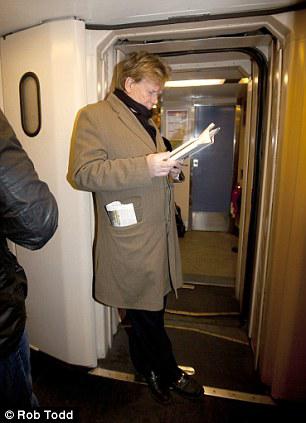 Last year, the Minister of Transport UK moved from car to train, making the trip from home to work.
The Reason? Company car Toyota Avensis with an annual cost to the taxpayer as a driver in the 80 th. £. If not for the growth of railway tariffs, the minister and went on to enjoy a luxurious car. And so indignant citizens citizens demanded that the minister went to work on the train. Excuse, saying that he does not waste time in vain, and working with documents in the car, not prokanaet. It appears in the same trains can run with papers ... with him all nonresident British ministers boarded the train ...
A New York City Mayor Bloomberg himself riding the subway to understand the problems of ordinary citizens ...
Alfred Sloan used once a quarter to leave the office of General Motors and spend a week, selling cars, and worked on the repair, spare parts, engaged in many other dealer points.
Imagine if:
 - The governor would have to register yourself in your own car OblGAI;
 - Officials would try to live on a pension of ordinary citizens ...
 - And the mayor of the city-millionth he tried to register his property