This wonderful hotel is located in the vaults snowy cave. In the 1980s. its built Bruce and Marge Black, who moved to Farmington in New Mexico. Cave immediately attracted the attention of a married couple. Bruce geologist by training, he has always wanted to live in some unusual place, and so he began to talk, how to convert the space into living cave.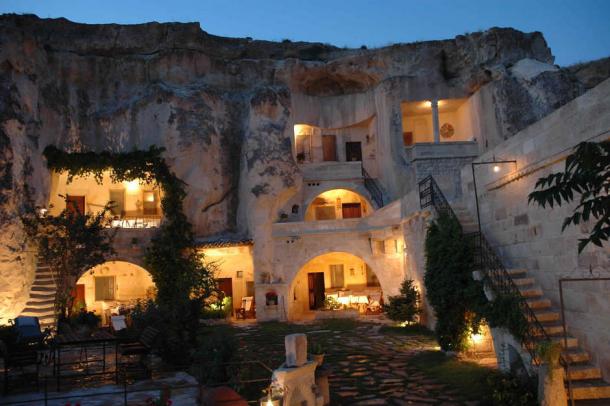 Had to face many challenges, such as studying the stratigraphy, to make the space safe cave to stay. Then was bought rig and Bruce and his son began to laying water supply and sewerage, electricity.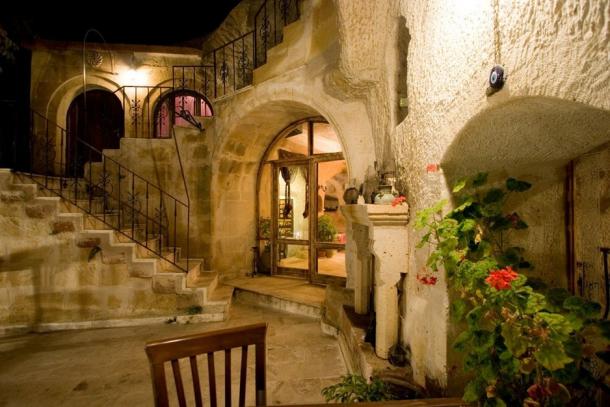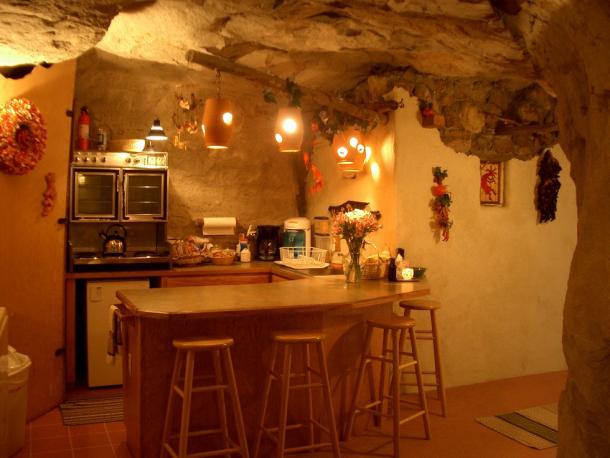 Hard work lasted almost 15 years. In 1996, the family finally moved into the cave, which quickly became a local landmark. Travelers and residents of the state would at least a day to live in this cozy place, it's not only the interior of the cave beckoned, but also the surrounding landscape. As a result, the couple decided to make a cave hotel, which was called Kokopelli Cave.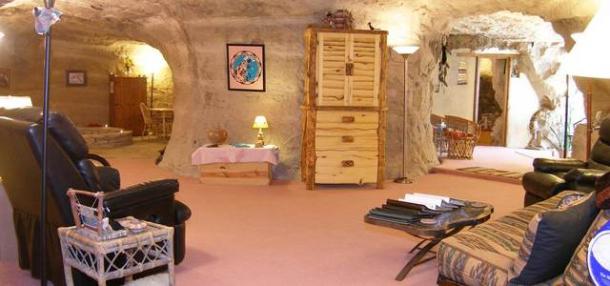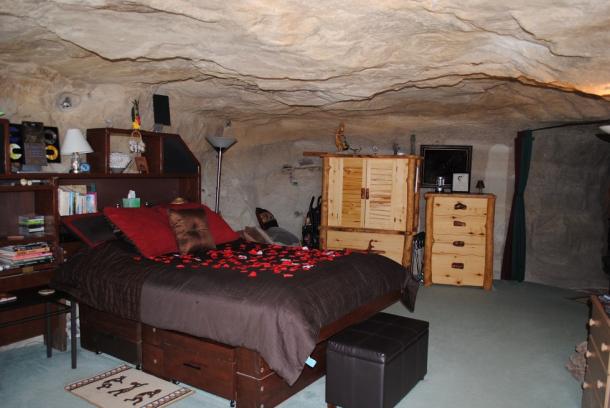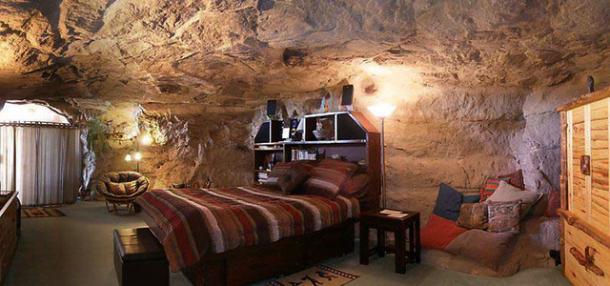 Here are hosting the program five-star hotel. Guests of the claim that is incredibly nice and warm. It's almost family-run hotel, mini hostel, there is not much space, so most of the people recorded on accommodation in advance. In essence, the guest has only one room of 150 sq.m. It has a Jacuzzi, mini-waterfall, and the room itself is styled in an Indian style. Despite the fact that the caves usually cold in the room temperature prevails at 20-23 degrees.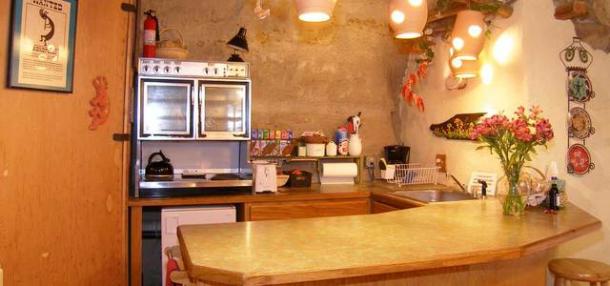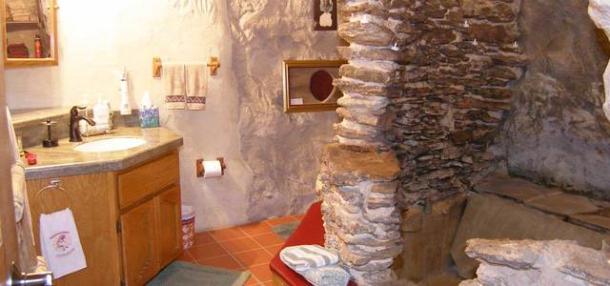 At the exit of tourists waiting area, enclosed fence, a few chairs for contemplation landscapes. And here immediately visible borders four states of Arizona, New Mexico, Utah and Colorado. Accommodation for the day costs $ 250-300.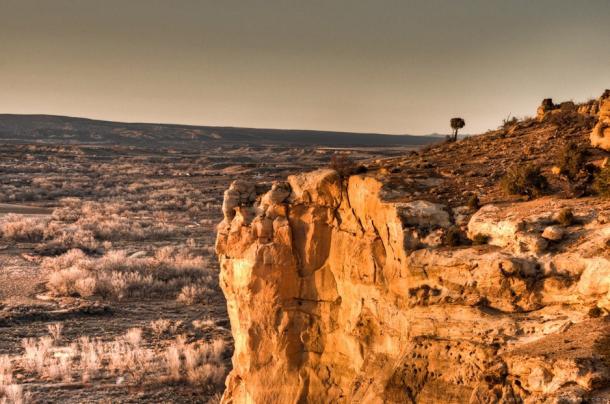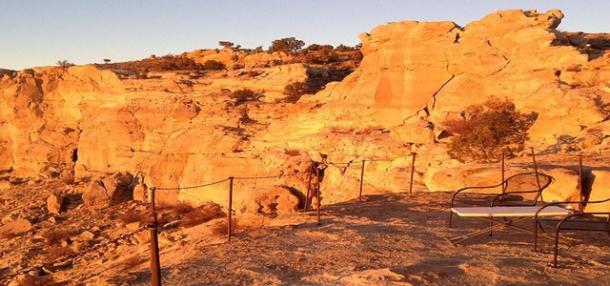 Incidentally, the age of the mine, which were carved cave room, estimated at 65 million years.
To go to the cave-room hotel, you have to go down to 20 meters deep. And there is comfort, heat lamp, hot water, kitchen and ventilation. And it is very, very beautiful. One would like to attribute: Welcome!