Severe Kiev rocking. "People's" fitness center in Hydropark - a meeting place for ordinary people who shake their muscles at the gym from scrap.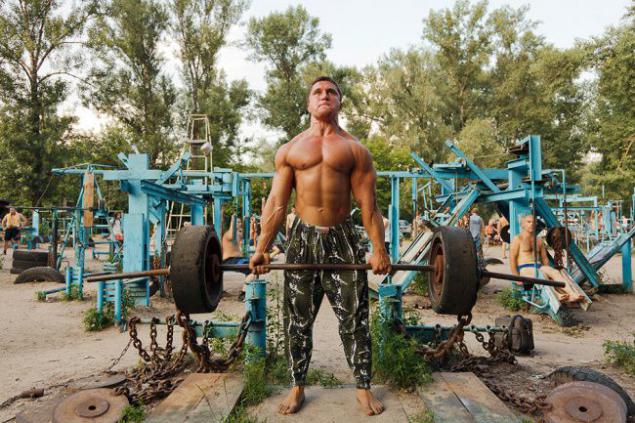 Athlete Sean Vulnuf "saddled" giant wave lapping near the island of Fiji.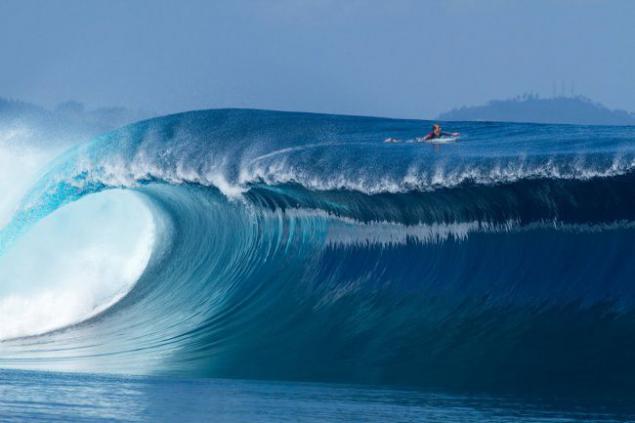 Jamie Wardley sand creates great pictures up to 800 meters wide. He has only 6 hours before the tide will swallow his creation.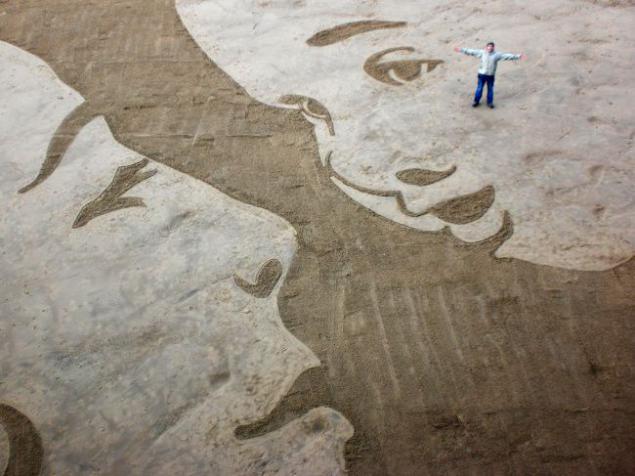 Hired worker carries bricks at a construction site, Bangladesh.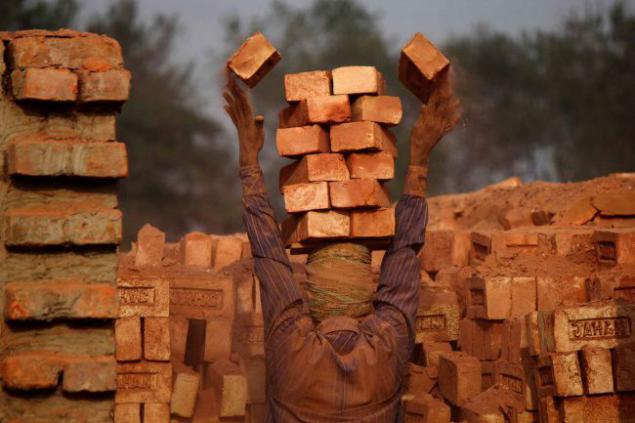 Six-time champion of the Paralympic sprinter Oscar Pistorius teach 5-year-old Ellie Challis walk and run on artificial limbs.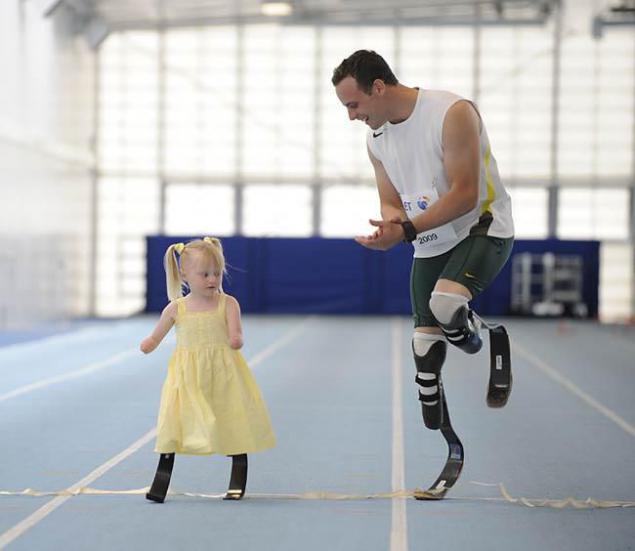 Australian Hannah Fraser realized her childhood dream and become a mermaid. The picture of Hannah with humpback whale made her husband a surfer.
Student University of Art and Design Fiona Tan writes incredibly realistic 3D pictures.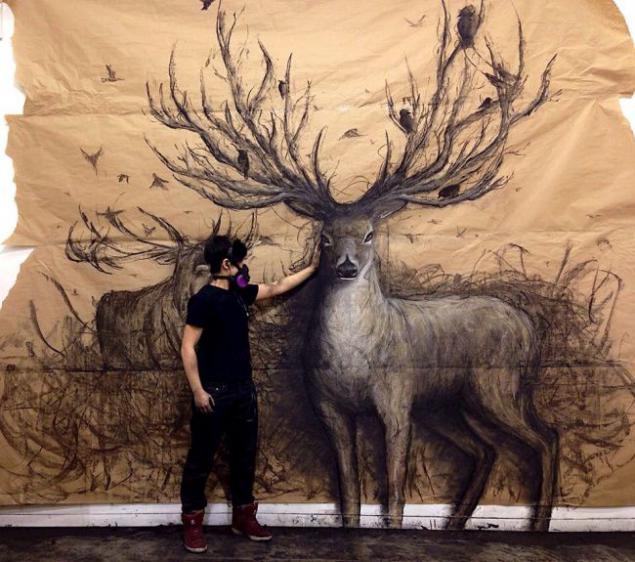 "Stone Forest" Tsingy de Bemaraha Strict Nature Reserve in Madagascar.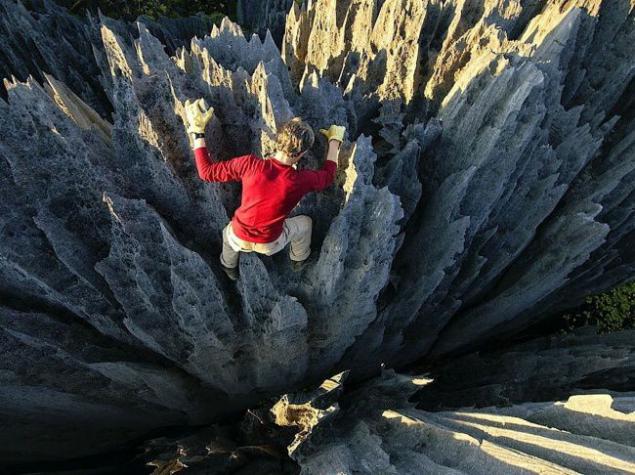 Trial by Fire: photographer Kawika Singson during shooting lava in Hawaii.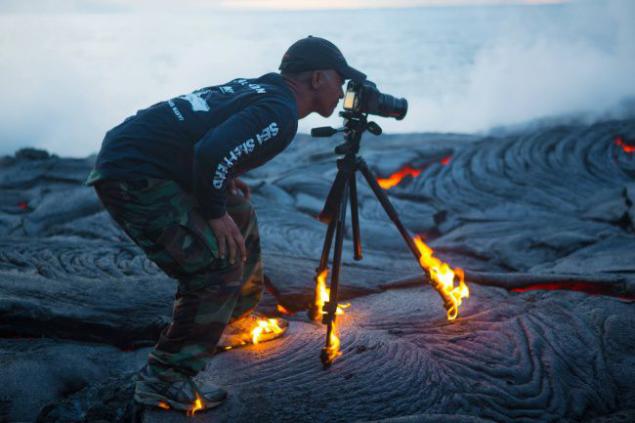 74-year-old doctor Jeffrey Life in recent years has devoted himself to promoting the personal example of a healthy lifestyle and prevention of diseases of old age.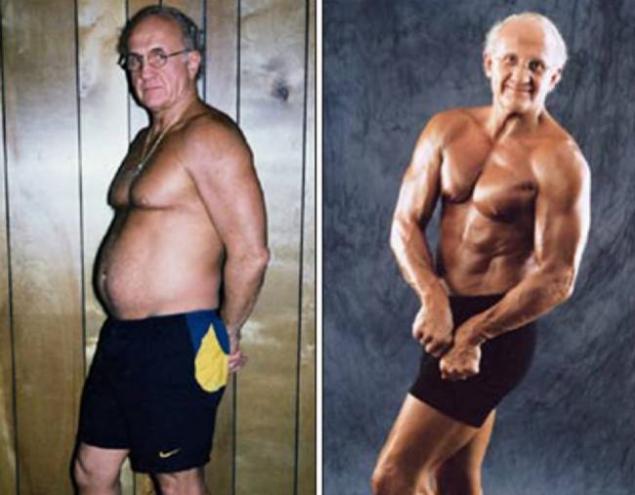 Famous Russian Rufer Raskalov Mahora and climbed 650 meter Shanghai Tower.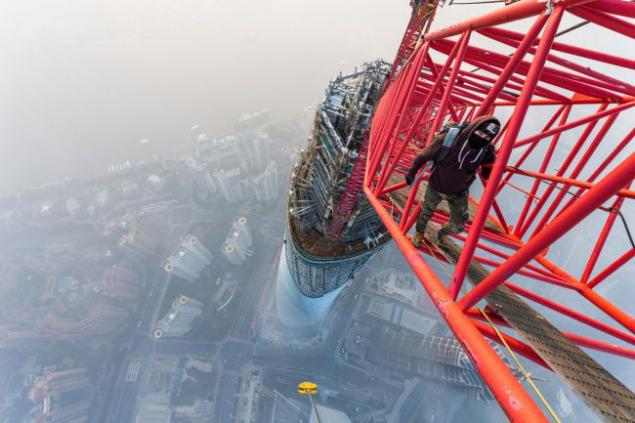 Kevin Richardson is not afraid to be photographed with the most dangerous animals to humans. He has a special approach to them - love, mutual understanding and trust.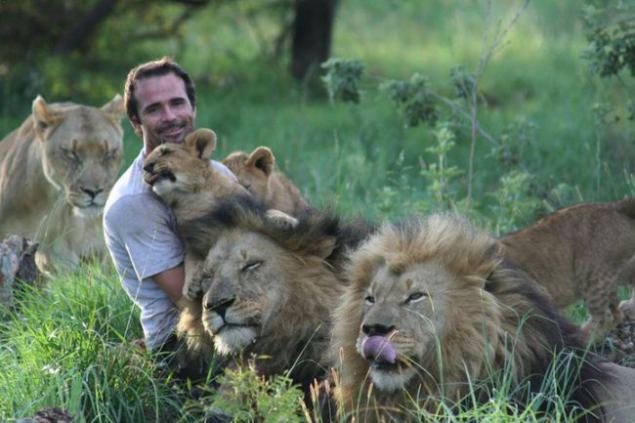 Yulia Gyuntel - the most flexible girl in the world. With the growth of 175 cm Julia can climb inside the box volume of only 50 liters.
Fans of extreme sports GoPro camera is needed as well as special equipment. In the photo - the American surfer Kelly Slater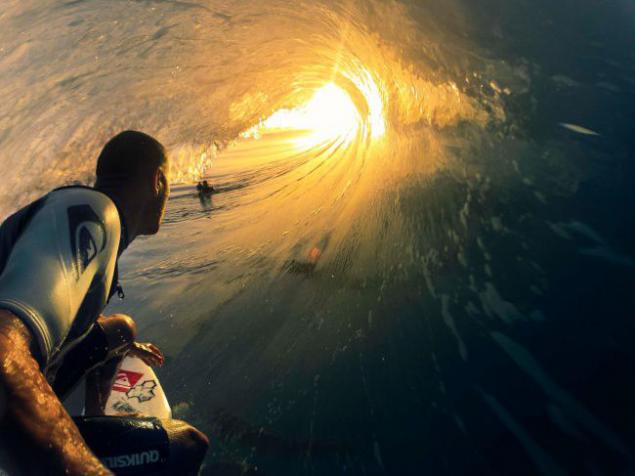 After injuries in both legs resulting from skiing, Simon Beck took up painting on the snow, making a leisurely walk in the 3D drawings.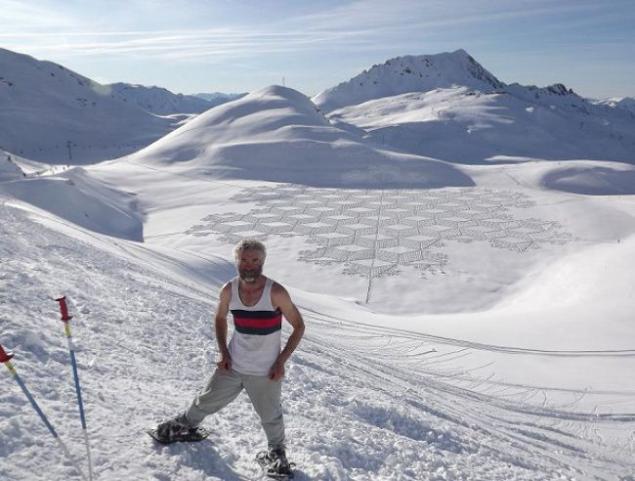 Tower of human bodies with the annual event "Competition towers» (Concurs de Castells) in Tarragona, Catalonia.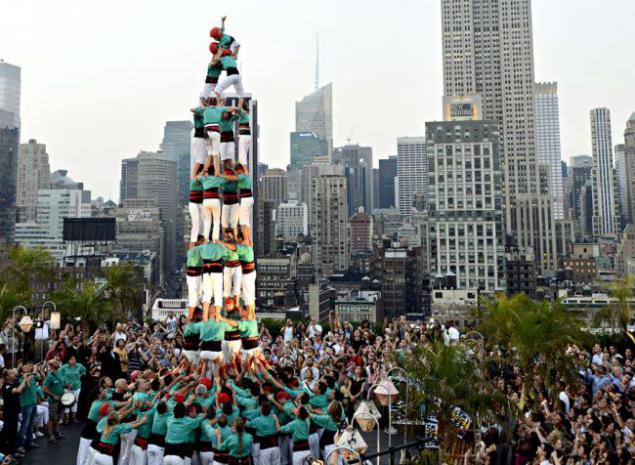 The most incredible and terrible self Ferdinand Puentas was in a plane crash, but did not lose himself and filmed against the backdrop of the wreckage of the aircraft sinking in the ocean.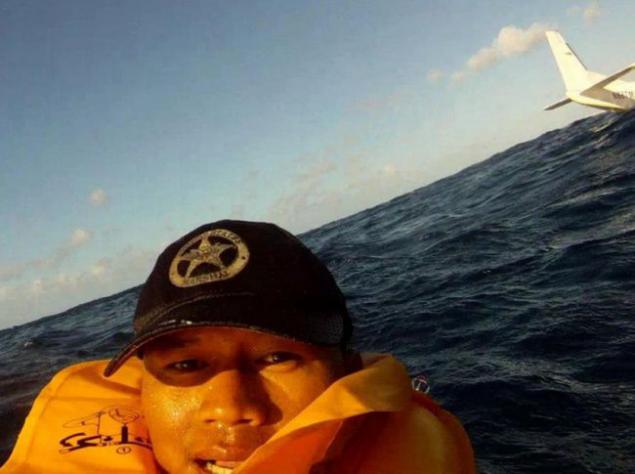 Overnight on a cliff in Yosemite National Park, USA.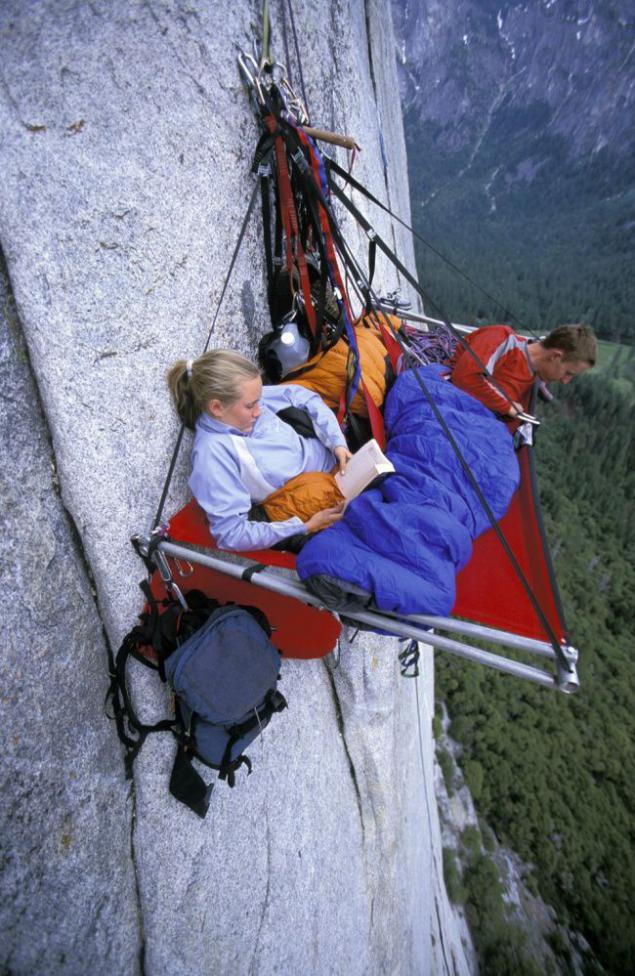 Florian Ebner balancing on a tightrope over a cliff between the rocks in Austria.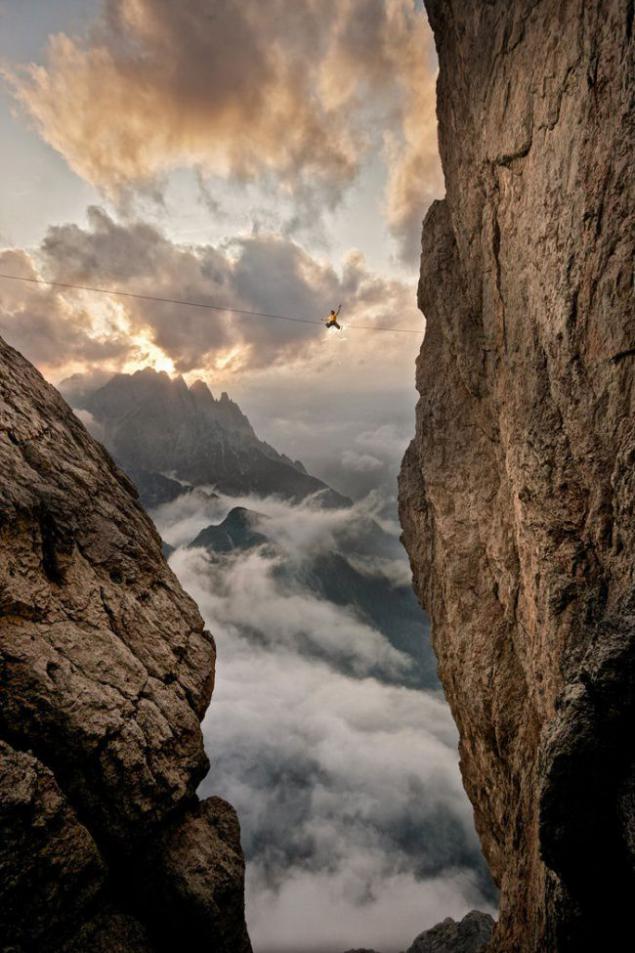 Russian athlete Natalia Avseenko tame white whales in the White Sea. For this she was plunged naked under the ice in the Arctic Circle in the company of two charming whales.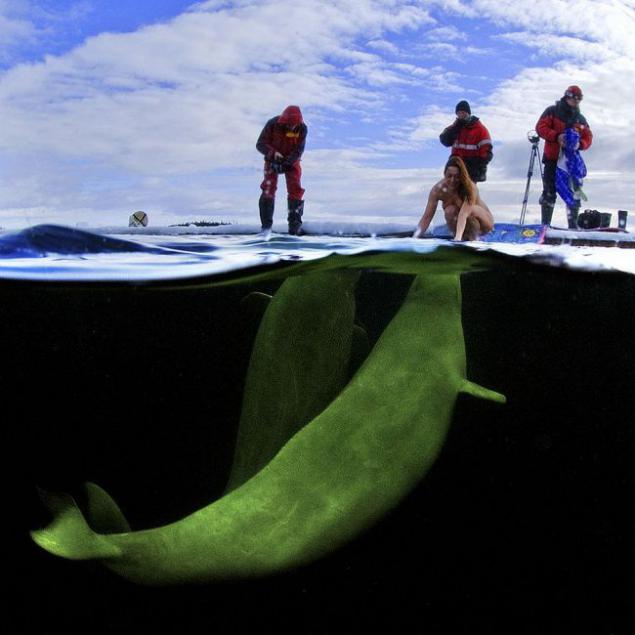 23-year-old Anastasia Sokolova - the master of dance on a pole. She gets up on it so that my head is spinning.
Fearless models harsh Russian photographer Katerina Plotnikova photo shoots are not afraid of wild animals.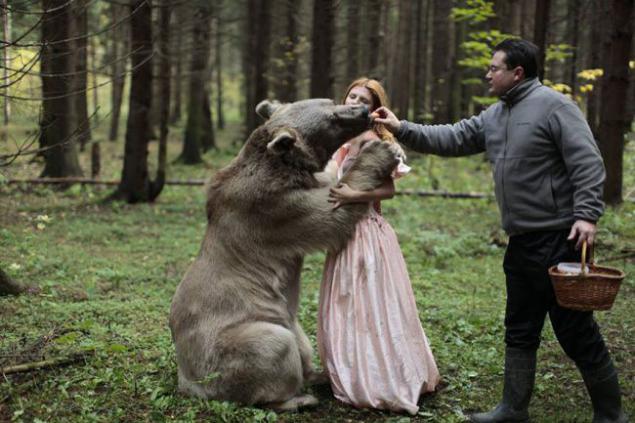 Spouses, freedivers and Christina Saenz de Santamaria Eusebio sink into the abyss of the ocean in the same breath without oxygen tanks.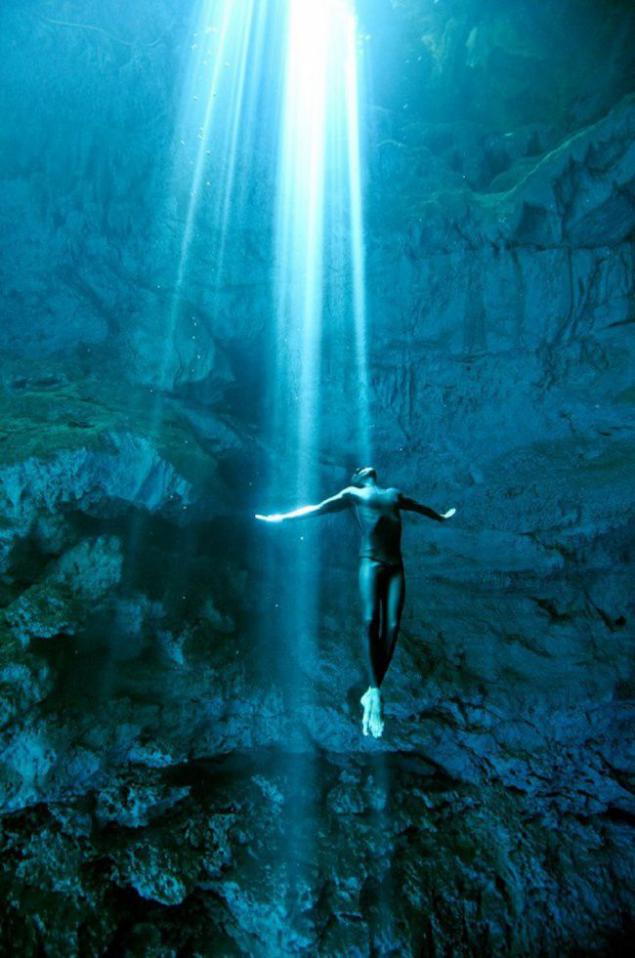 Michaela DePrins dancing on George Carter Road, Massachusetts, USA, for the project Jordan Mettera "Dancers Among Us".
Local resident rescues homeless cats during the floods in Cuttack, India, in 2011.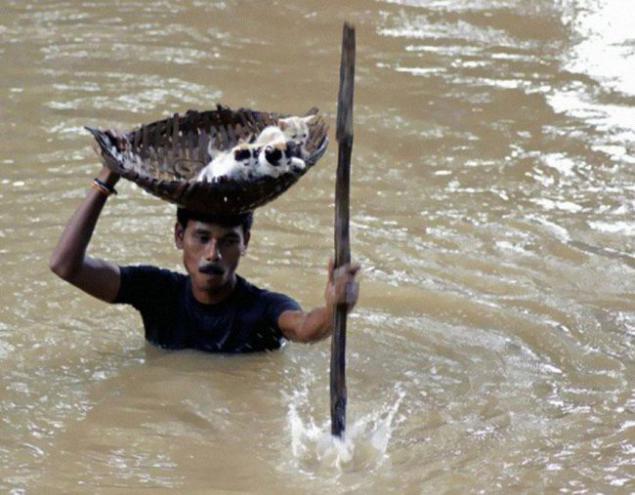 Surgeon after successful heart transplant surgery, which lasted 23 hours. In the corner of his assistant sleeping.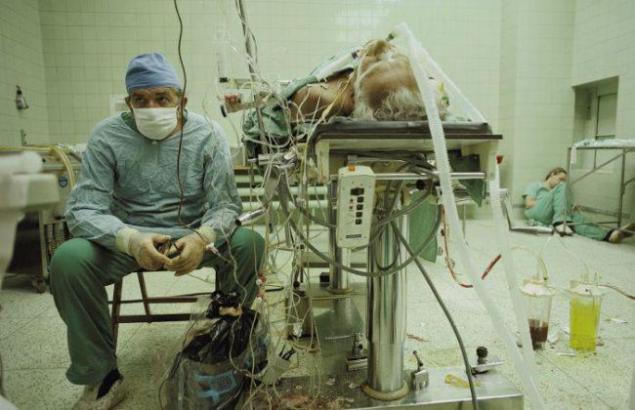 Source:
www.adme.ru