Looking at the photo's hard to believe that this is one of the streets of New York, but it's true. In front of me 35th Avenue in Queens. To go further, I stupidly afraid. I had to go around the neighboring streets, but everything turned out to be even worse.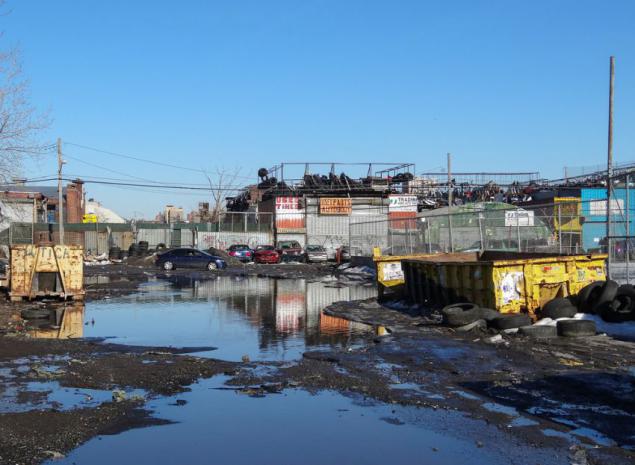 He brought me this hard and punched wheel Iron Triangle. It turns out that to buy two beushnyh wheel in New York is still a task. I traveled shinomontazhek heels and only at the last found a suitable pair of my size. Beating my car, the owner shinomontazhki shook his head sadly and said that it is necessary to change all four. I told him that he is wrong and must be changed, all five, because the trunk is still pierced through the reserve. After some consensus on a mixture of English, Spanish and Russian mat we have developed a plan for the interchange of wheels and agreed that it is necessary to buy a five, but there are two. Creaked jacks ran grimy Dominicans, work started, and I take this opportunity to go a bit to photograph the area.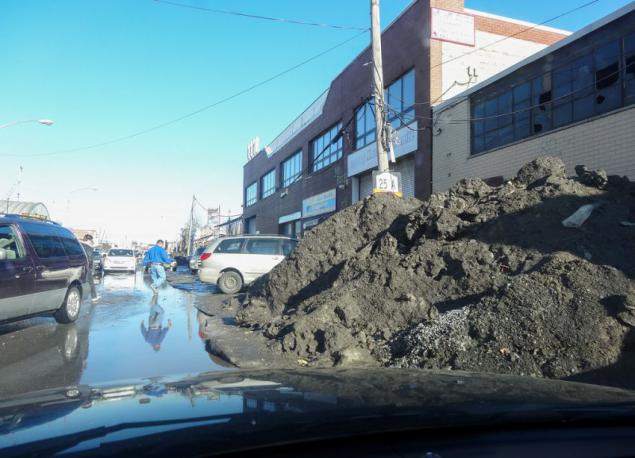 2. A pile of snow at the entrance. Like at home! - I thought Stirlitz.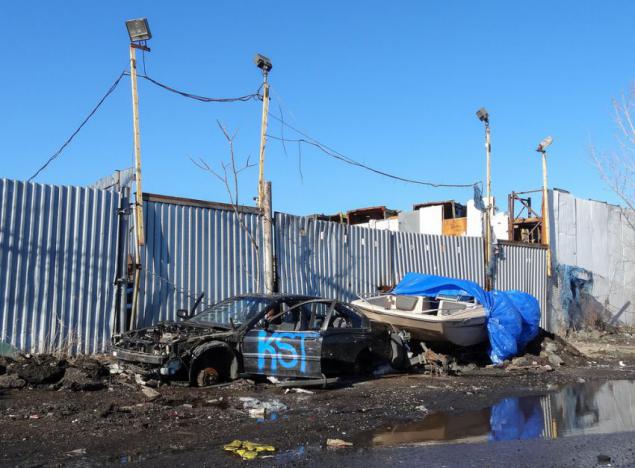 3. I have to admit that sometimes I miss dirt and debris. In lick the streets of New Jersey, I feel uncomfortable and want to spit on the sidewalk. New York in this respect an ideal city. There is enough zasrat not to feel discomfort. If very sad, it is a special place, as in the photo. Arriving there, he takes a walk for half an hour and released.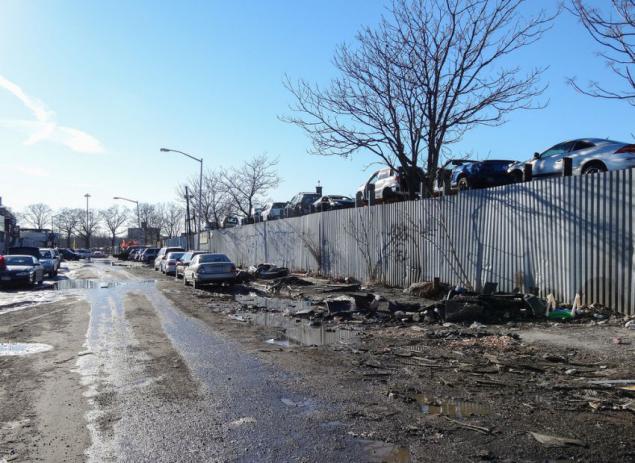 4. Here spit, do not spit, nothing will change.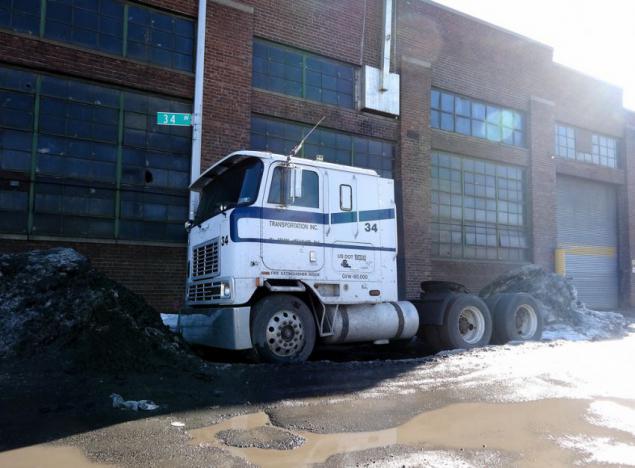 5.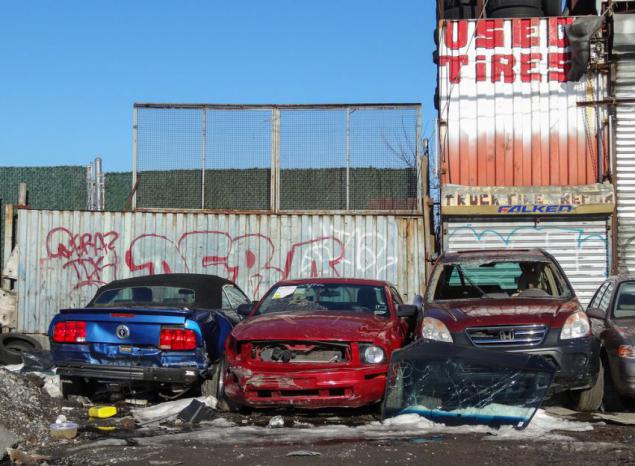 6. It's all so good.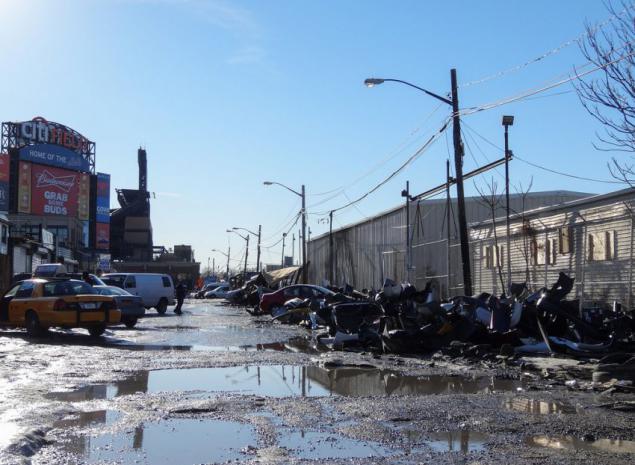 7.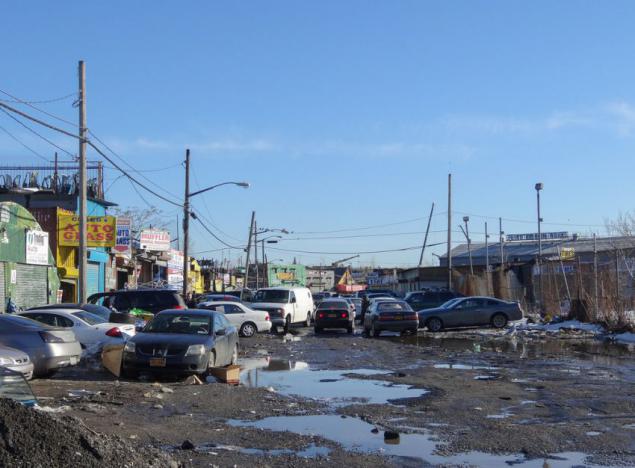 8. In addition to the sewer, asphalt pavement and garbage collection in the streets of Willets Point, (the official name of the district) as there are no traffic rules and common sense. All travel as they wish, the park as they wish and do what they want.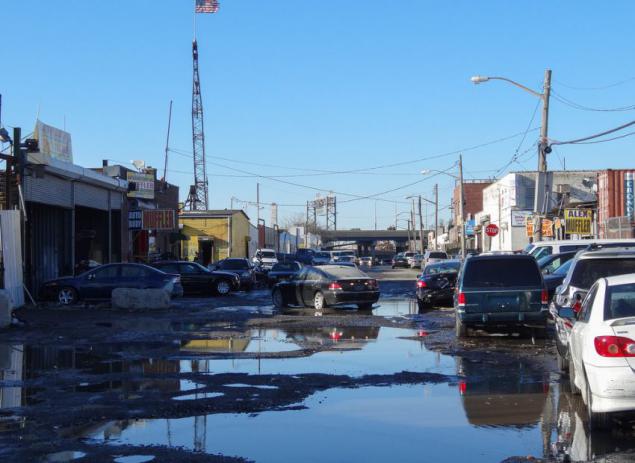 9. He wanted to piss - piss and went - that is the rule of life on these streets. Something like I've seen in India, but there did not seem it. Like.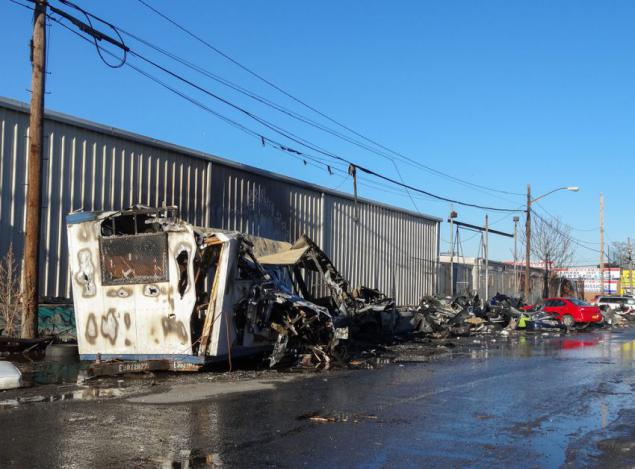 10. Debris removal is not necessary. For this there are sidewalks. Or that in the rest of New York City called the sidewalks.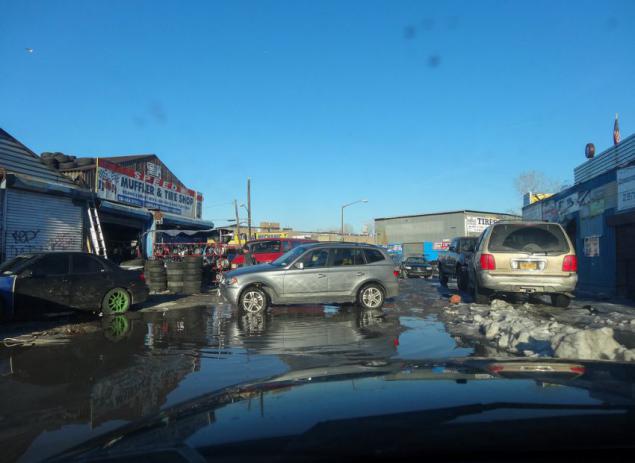 11. Everywhere huge puddles of water. Under the water holes and bare ice. You drive like a minefield. Stukanula tray twice - considered unlucky.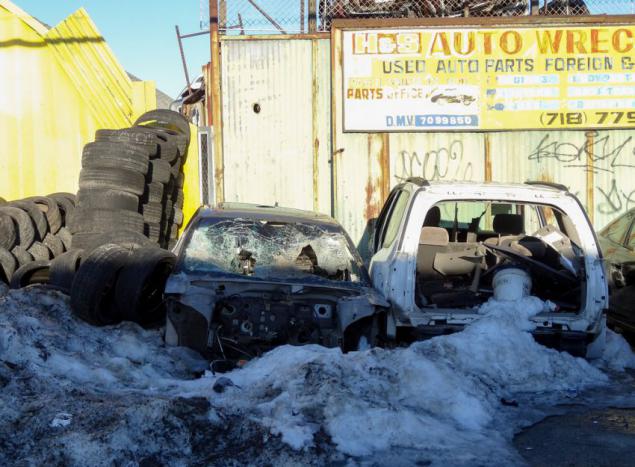 12. Local govnische all around did not care. They it is very good and comfortable.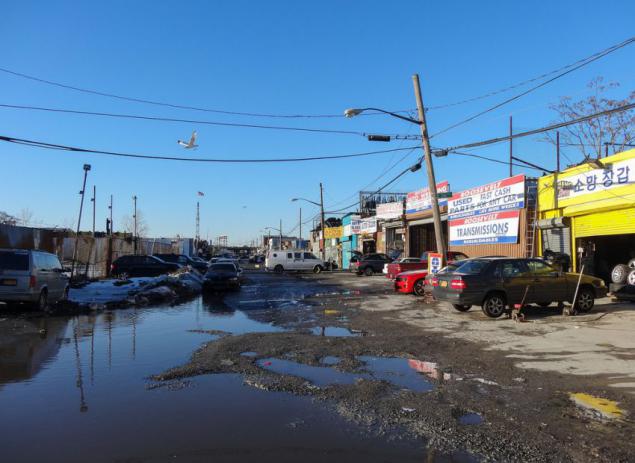 13. For fans of the exact figures: two good beushnyh wheel, repair of mine, installing and balancing all these things cost me $ 80. In Brooklyn, it would be more expensive dollars to 10-20.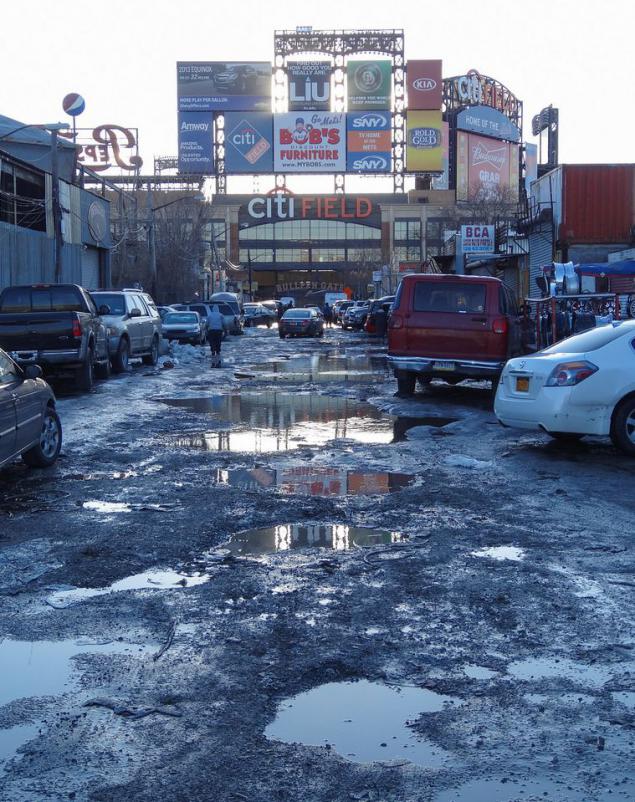 14. Above all this stands like a spaceship stadium Citi Field. There's a completely different life. There Bad Light, hot dogs, baseball and New York Mets.
--img15--
I like the Iron Triangle. As you get to another planet. Even a pity that it soon will not be.
If you read / watched "The Great Gatsby", then this is the place that was once the "Valley of slag» (The Valley of Ashes), as you can see, it has not changed much since then :)
--img16--
Source: