1. People who do not know how things work, but actively crawling forward
Translation of the text from the image: "I do not go to the gym regularly, but if I come, then ... I have no idea what I'm doing».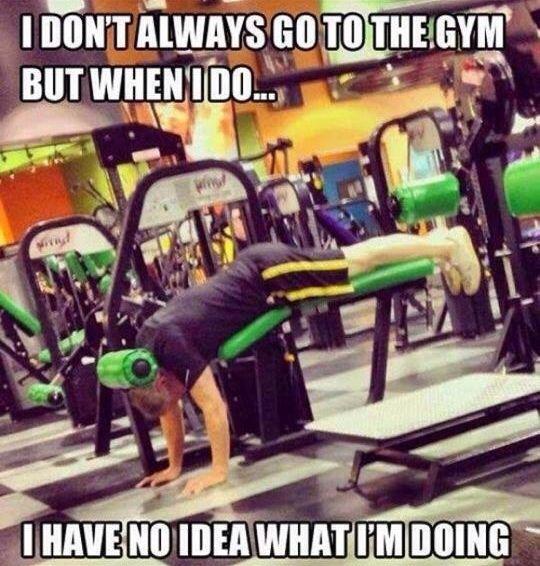 2. People who are fighting or struggling with inventory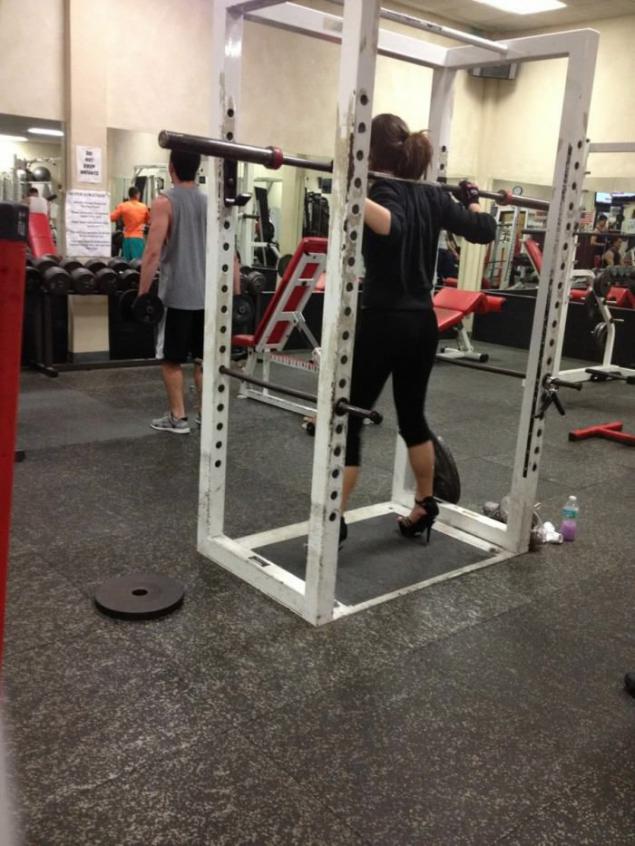 3. These are the heroes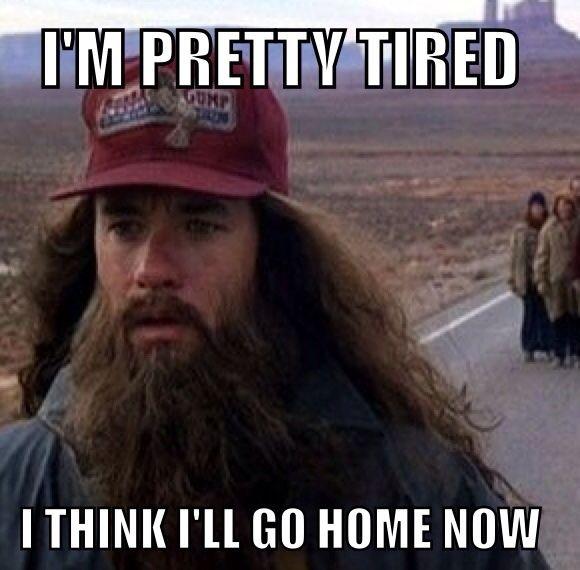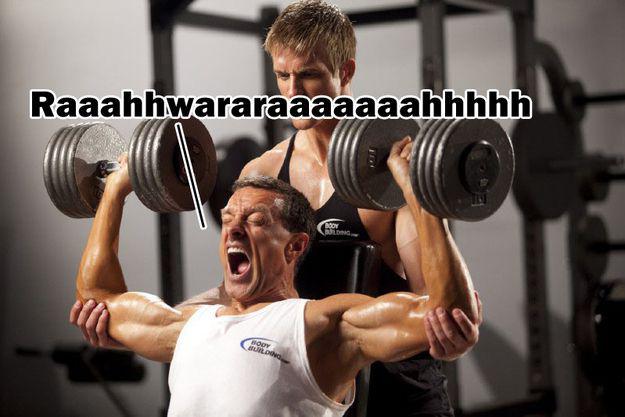 4. Anyone who is dressed like a party
Including this guy: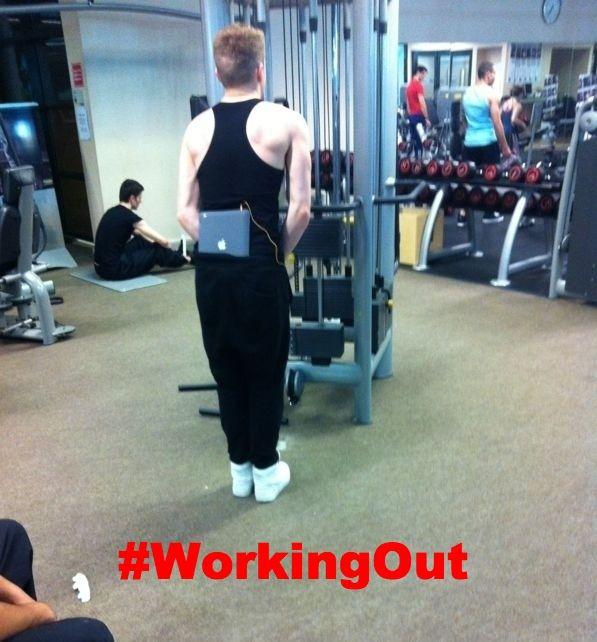 5. Attractive fitness heroes who engage directly with you
--img8--
6. People who have what is written on the poster:
The inscription reads: "Do not stare into the eyes of people when doing this simulator».
--img9--
7. People who do not make any effort in the hall
--img10--
Actually no, 0% of the effort:
--img11--
8. People who come for 10 minutes
--img12--
--img13--
9. People who think that their life - an episode of the training "Rocky»
--img14--
--img15--
10. Tryukachi style "look, it will be right now»
--img16--
--img17--
11. The people who set the speed of the treadmill slightly above its real possibilities, and then specifying a silent panic question "HOW IT OFF ?!»
--img18--
12. People belching animals moaning at each repetition of each exercise
--img19--
13. People who tweet what they are doing in the gym
Caption: "zatvitit forgot that I was in the gym - training down the drain».
--img20--
14. People who even during heavy exercise can not break away from their electronic devaya
--img21--
15. People who admire the reflection in the mirror
--img22--
Source: