In 1977 he was filmed legendary Soviet comedy about a provincial Georgian pilot Mimino, who decided to return to the big aviation and realized his dream realized how strong his love for his homeland. In this article I would like to share with you the history of this remarkable film.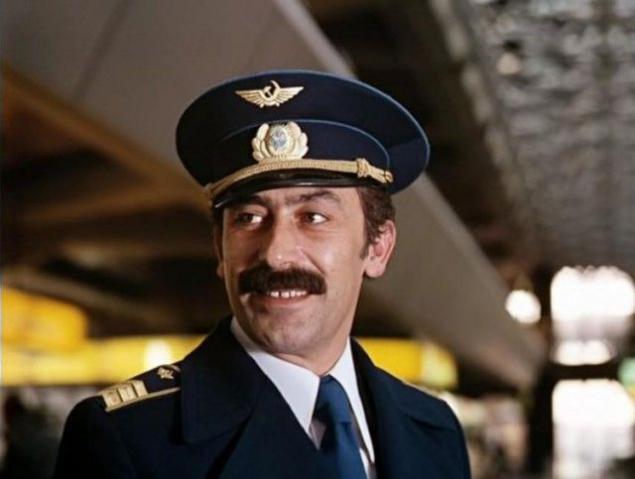 random each
Grabbing operator Danelia flew to Georgia - was looking for somewhere to settle their hero. Even after the release of "Mimino" Georgy said: "I thank fate that met a wonderful man - Carlo Samukashvili helicopter. He sat without a word we rode in a helicopter and admire the views of the Upper Tushetia. In one of the mountain villages, over which we flew - Shinakov - and "registered" bead ". In the title role in "Mimino" director wanted to see only Kikabidze with whom did before "Do not Cry" and "Hopelessly Lost».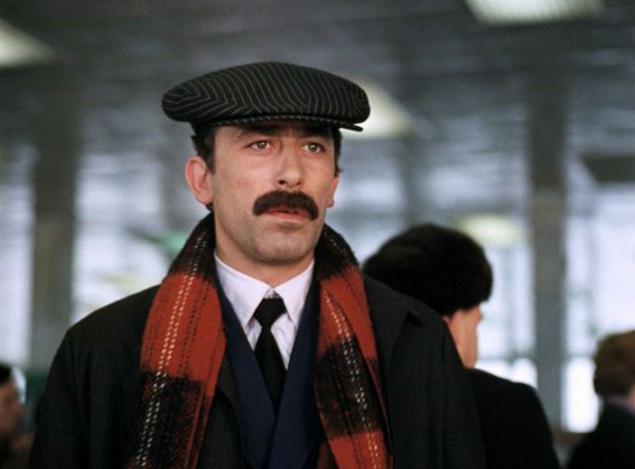 But popular Armenian actor Frunzik Mkrtchyan became the driver and the other roll almost by accident. Writers sat and thought so came bead in Moscow, the hotel ... walks into a room ... and there someone lives! .. Who? Long head broke. And suddenly it dawned clear Frunzik Mkrtchyan!
"The third will be?»
Doing comedy - work hard. For example, the "Moscow" episodes were filmed in thirty-degree frost. As befits a scenario, Kikabidze starred in a raincoat and jacket Mkrtchyan. Danelia cared about the actors as I could. Bubu Frunzik and drove to his home to warm up and have lunch (not far removed). There, for a tea party, we invented new scenes. Mkrtchyan, for example, did not like the episode with loss of KrAZ. He came up and enter a third party. But where can I get it? Do not walk around the neighborhood and also ask you'll be third? Going down the stairs, the trio met a young director Kryuchkov. Ask him about 20 minutes to look at the shooting "Mimino" - to play along. Unscrew. And so almost every day of shooting.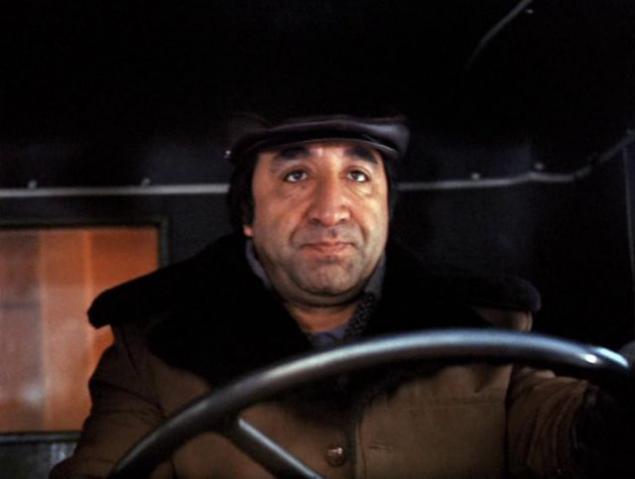 He played a small role himself Danelia. The film has an episode: Manager Airport announces landing flight Tbilisi - Moscow. On the airfield in the airport lounge includes a crew commander. He's the director portrayed.
All for one person
The whole history of Soviet censorship, and even the state as reflected in the mirror in the "Mimino».
Under Brezhnev grabbed this scene: Mkrtchyan and Kikabidze riding in the elevator with the two Japanese. There is one Japanese and the other says: "Until then, all these Russian on one person!»
Then came Andropov, and disappeared from the scene of the call of Germany in Telavi to hit Tel Aviv, "Israel, I swear to my mother! Look, you have long been in Kutaisi? »
Epoch Chernenko legacy in "Mimino" forced the expulsion of "traitors" Savely Kramarova, good busy it was tiny, but the episode with relish: "I'm sorry, genatsvale! Five years later help! »
And then came Gorbachev with his "measures to combat drunkenness and alcoholism", and the film has left a colorful scene of revelry in a restaurant "Russia" in the midst of the delegates of the Congress of Endocrinologists "in a red shirt - a professor Khachikyan».
Later, all the scenes carefully pasted back but irretrievably lost Japanese.
Interesting disease
- Part of the film was shot in Upper Tushetia - recalls Danelia. - During the filming of the mountains rumor spread that he had come Buba Kikabidze and the shepherds began to come to have respect for the beloved singer. Imagine a shepherd on a horse a day sometimes gets. And after filming begins treat Bubu chacha. It can not be denied. A man so much effort and time spent. He began to look for excuses Buba. When he spoke, he hurts the heart or liver, he replied that chacha - the best medicine. When he said he was going to bed early and have to sleep, the shepherds said that chacha - this is the best source of energy. But somehow I see: two shepherds campfire drinking chacha and Buba - lemonade. I sat down to him, poured himself a glass to clink glasses. I wanted to splash and Buba, but the shepherds shouted: "Buba not pour! He can not! "The next evening, the same picture. In the morning I asked Buba, he achieved this. "They think that I had gonorrhea. I told a secret ».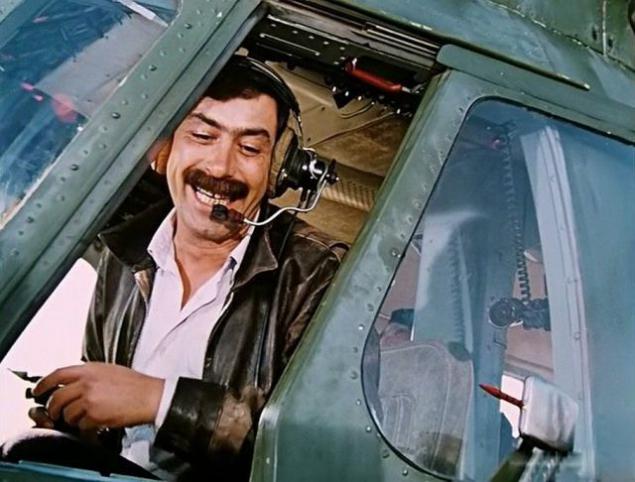 "Renegades leave!»
- "Mimino" - this is the fourth film in which I starred Savely Kramarov - continues the director. - In life, he was not like his heroes. A disciplined, non-smoker, non-drinker, a yogi. On the shooting always come prepared. After "Mimino" He wanted to go to a tourist trip, he was not released. Then he emigrated. Of all the paintings, where he was shot, he was immediately cut. They wanted to cut from "Mimino", and of "gentlemen of fortune". But I wrote to them that they are committing an ideological mistake! "Watch the film carefully! Kramarova there cakes are fed, as in the "funnel" in the penal colony taken away for five years. A "gentlemen of fortune" Kramarov actor plays a gangster and renegade. " ACT! We leave everything as it was.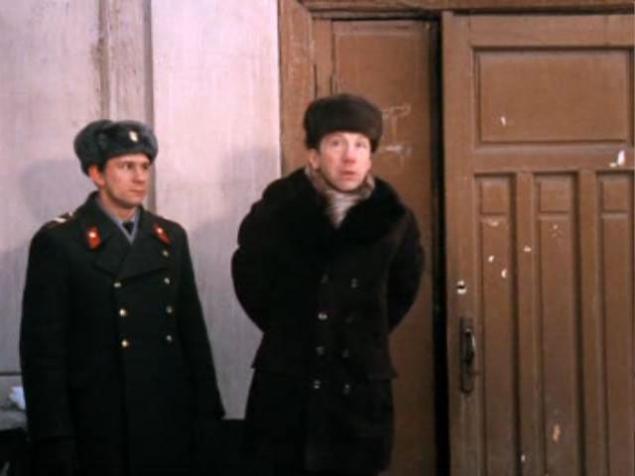 Career sober
By the way, a lot of funny remarks that have become truly popular ("Such questions are asking, which is inconvenient to answer even", "What are these" Zhiguli "think?" "I told you one clever thing to say but you will not be offended," and others) invented Frunzik Mkrtchyan. A scene examination of the witness in court Khachikian - absolute improvisation actor. However, remember shooting "Mimino" unpleasant moments - Mkrtchyan started to drink heavily. Several times had to cancel shooting. Eventually Frunzik Danelia has set strict condition - or alcohol, or a movie. A few days Mkrtchyan did not touch alcohol. And then came to the director and said sadly: "I understand why the world is ruled by mediocrity. They do not drink in the morning and begin to engage in his career ».
After the release of "Mimino" on the screens of the actors playing in the film, became national favorites. When coupled with Vakhtang Kikabidze and Danelia Mkrtchyan went to the Kremlin to receive the State Prize, the guards asked them to show documents. What Mkrtchian with reproachful smile replied: "Is foreign spies in the Kremlin without documents go?" Of course, the winners of missed without screening.
Phrases from the film:
- This personal dislike I have for the victim, that I can not eat ...
- Larissa Ivanna hachu!
- Roller-jan, I'll tell you one clever thing, just do not be offended.
- Thank you, I'll stand by foot ...