Andrei Stolbunov - well-known Russian human rights activist and lawyer, leader of the public organization "Justice", as well as a biker, a full Membury Russian Way MCC, traveler, explorer, journalist, in July 2010, has made a unique 25-day expedition to Tibet.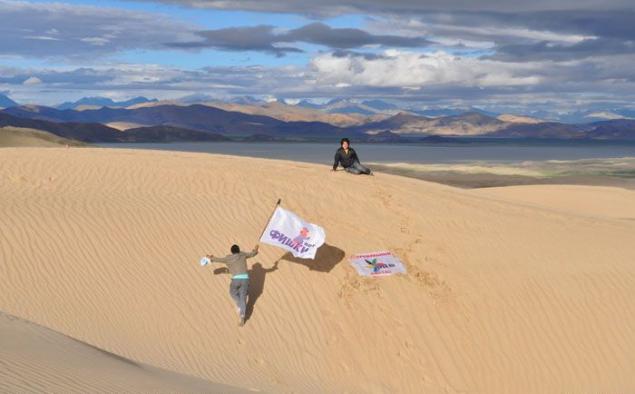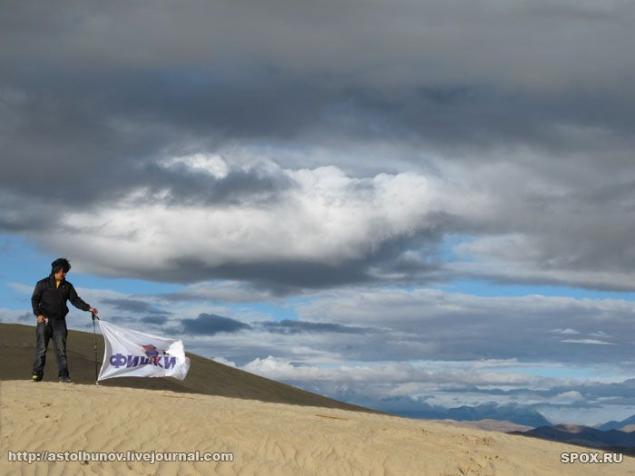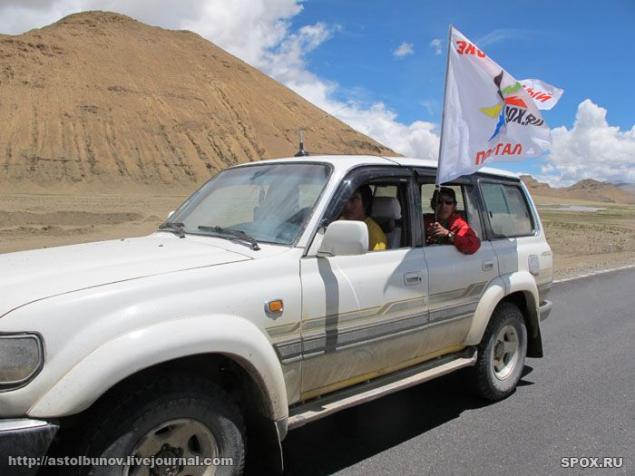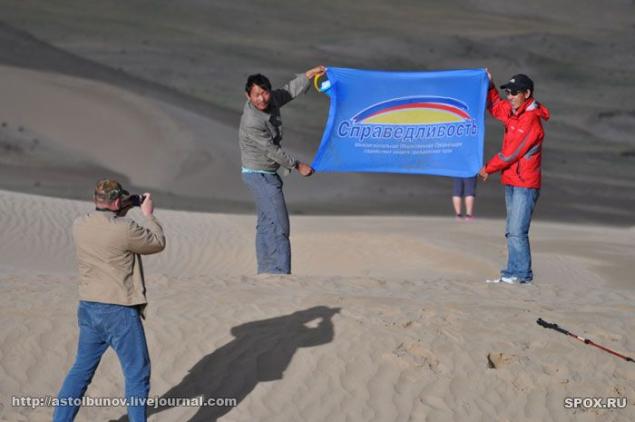 The road lay in Tibet through Nepal. Distance from Moscow to Doha - 3568 km, almost exactly to the south. Time Difference (-) for 1 hour. At 00 h 15 min., Local time, flight to Kathmandu (capital of Nepal), the distance from Doha to Kathmandu 3368 km., Almost exactly to the east, so that nearly 4, 5 hour flight. Wi Fi and socket - the only place in the airport of Doha in Qatar, where there is both!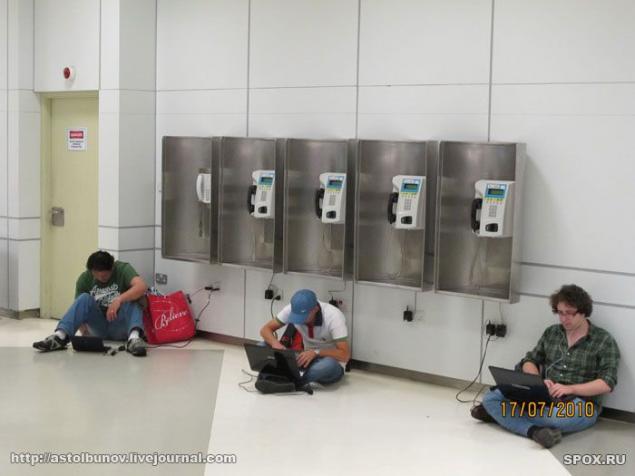 In Kathmandu, the Nepalese greet fun. Senior welcoming introduction - "Gennady" :-))). For luggage seized, in hopes of earning a man 5 shipping and dragged into a car. I had to take the "Petrovich" 500 rubles (in the sense of rupees - the local currency). It turned out much as much as $ 7. Enough for everyone, even drivers.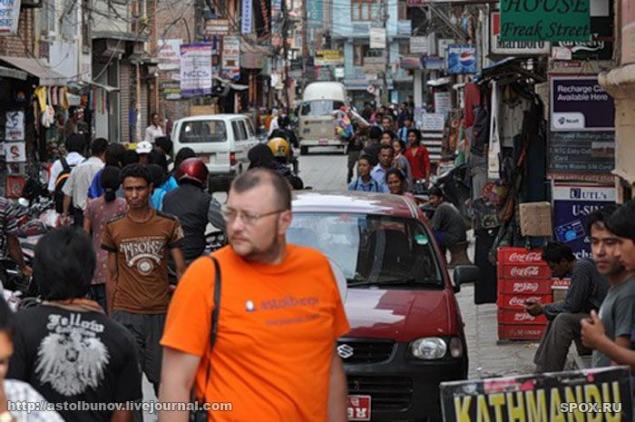 It remains unclear - a section on the counter like most yogis, but the flag in the hands of Stolbunova they have learned immediately. Surrounded instantly! Andrew had no choice but to surrender to the countless entreaties Yogi photographed with them at least once!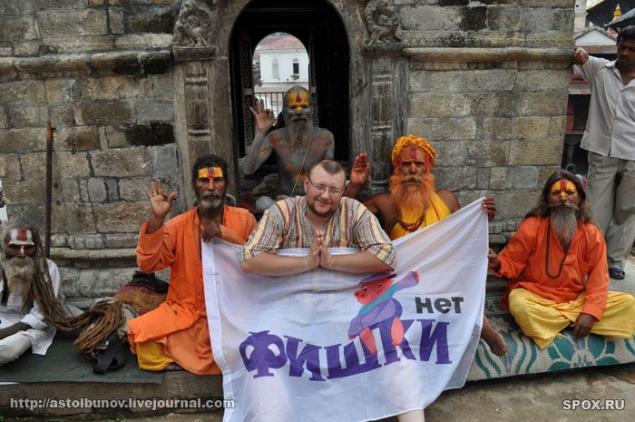 The usual lamppost. Post nipping to the monkeys and other craftsmen climb poles are not twisted lamp bulb and did not spoil dogostoyaschuyu fittings.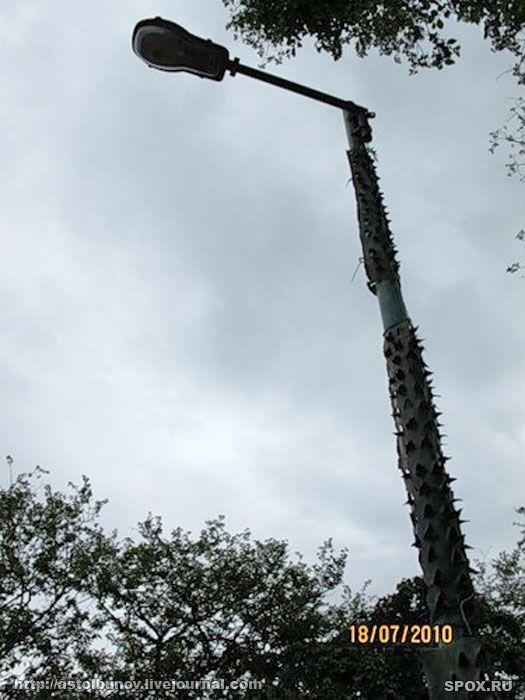 Most of all in the capital city of Nepal affects movement. 85 percent of the vehicles - motorcycles, mopeds and bicycles. Local bike-gang: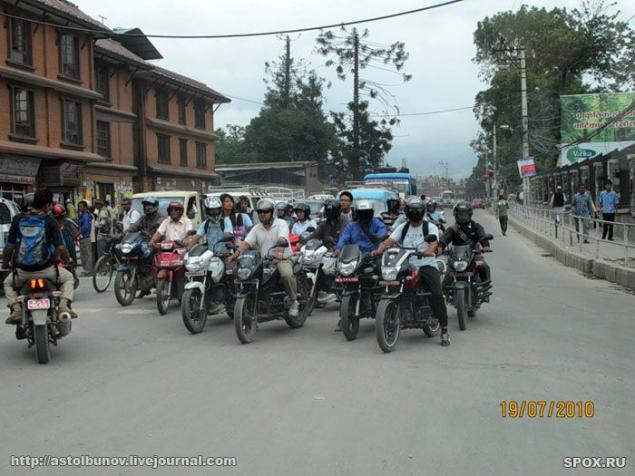 All grown-up - the girl number two!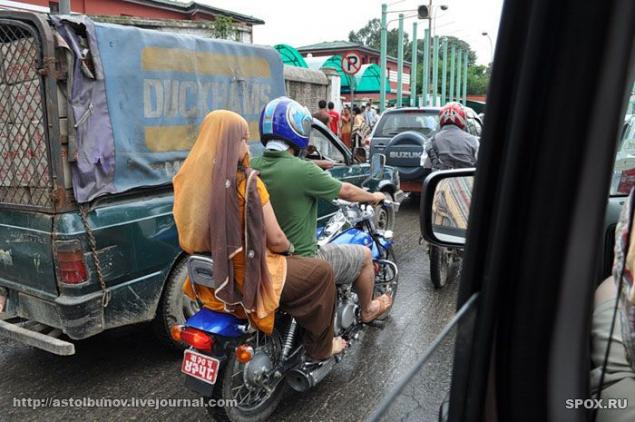 Check out tyunnig!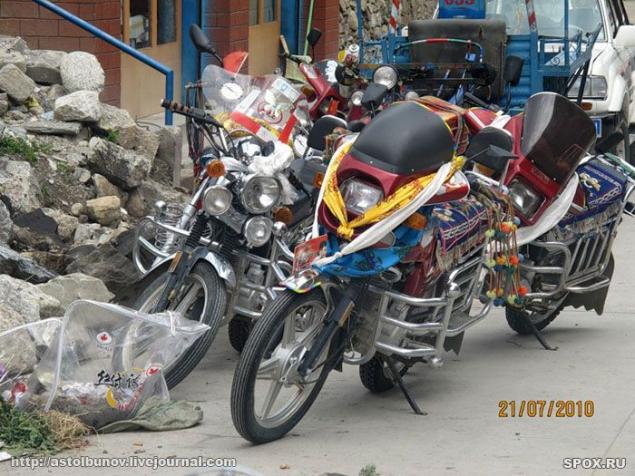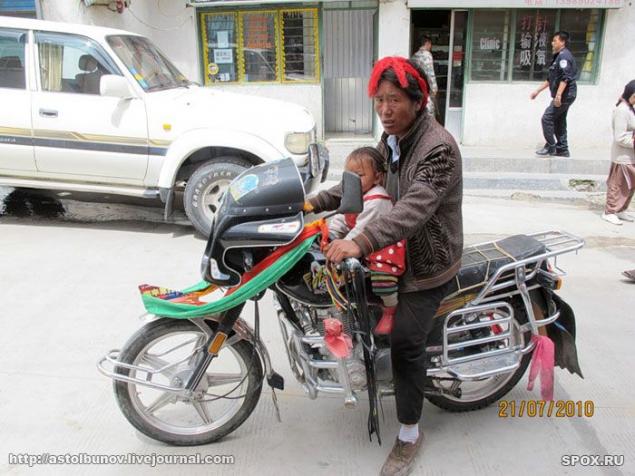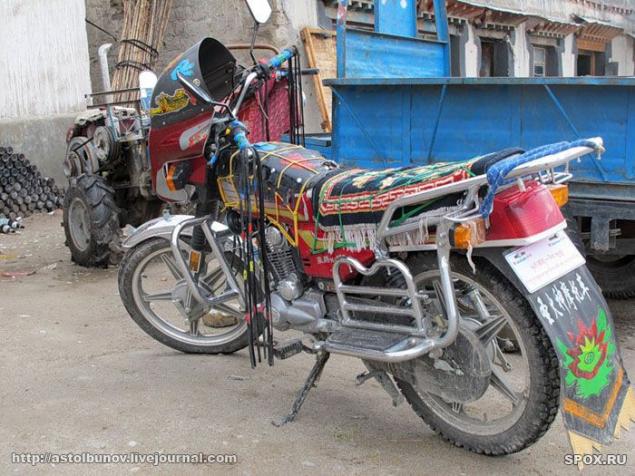 Most minibuses here - it's motor: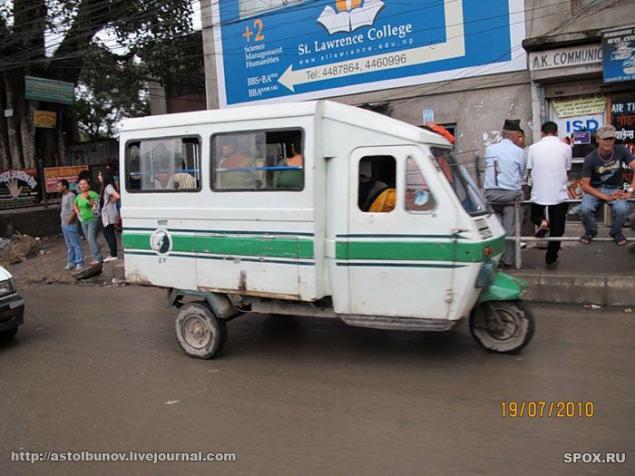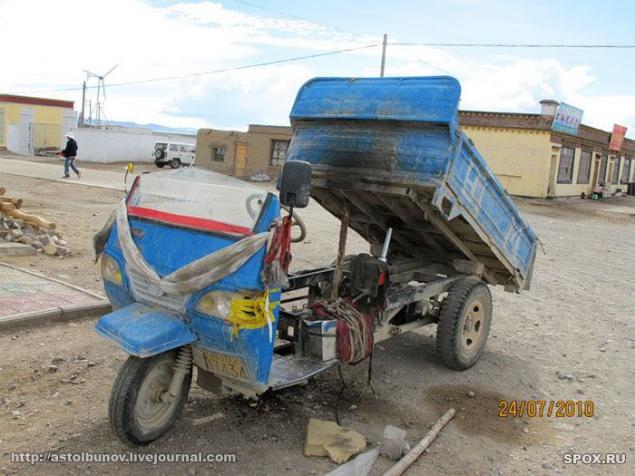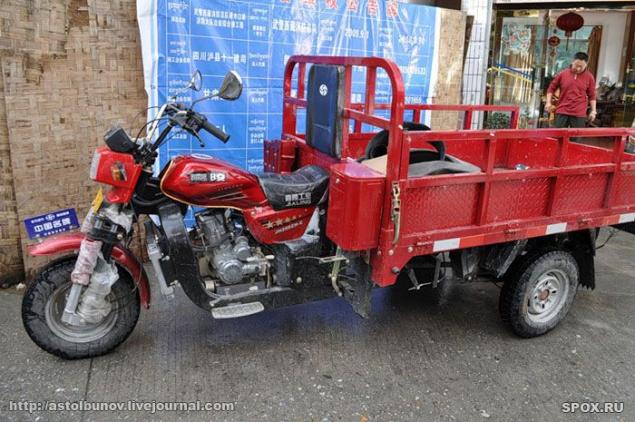 And now ATTENTION !!! Tuned sportbike biker-Nepalese !!! And you say - Lenin Hills, Lenin Hills! And pay attention to tire! Slick poluslik - this has long been passed stage!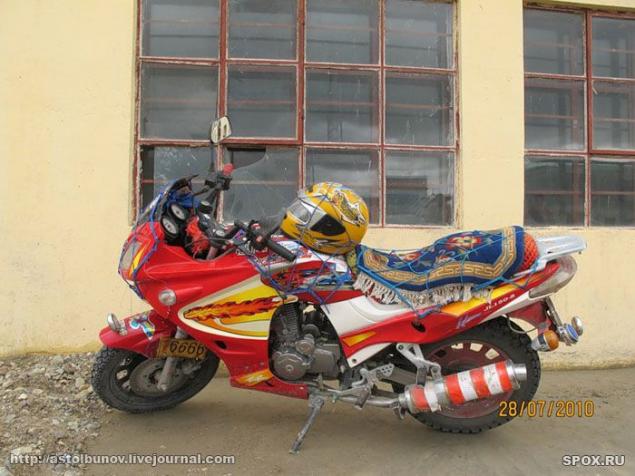 And all this is sold in these stores! With a soldier in a helmet with a red star and unequivocal gesture.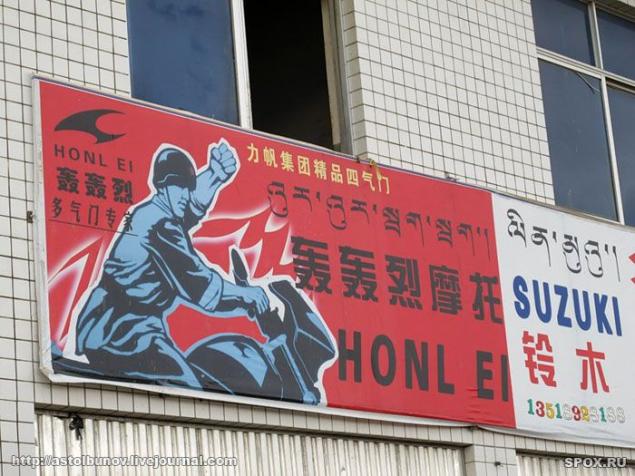 The cremation of the body of the deceased. Cremated ashes thrown into the river.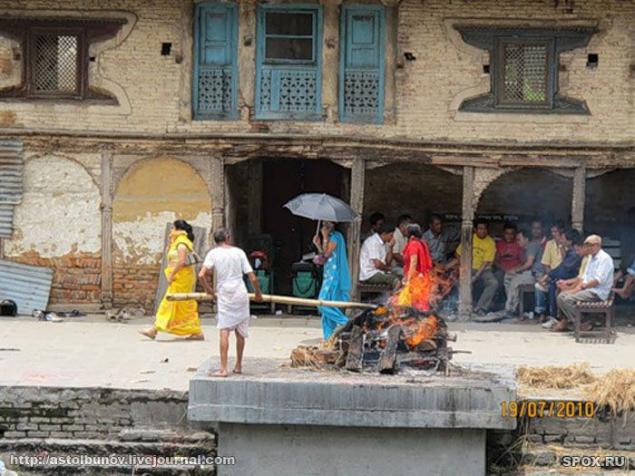 An ardent activist "Blue buckets" could not pass up such an exotic vehicle, that only blue and not enough! Nepalese in touch!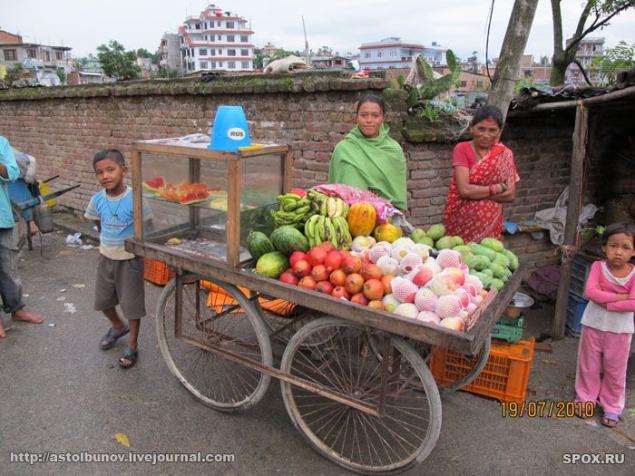 And then it started ... Nepalis to July 2010 does not know the true meaning of the blue dishes! Now they know! Stolbunov they clearly explain where and how to hang it, that police say, where you have to go with them, and most importantly - WHY!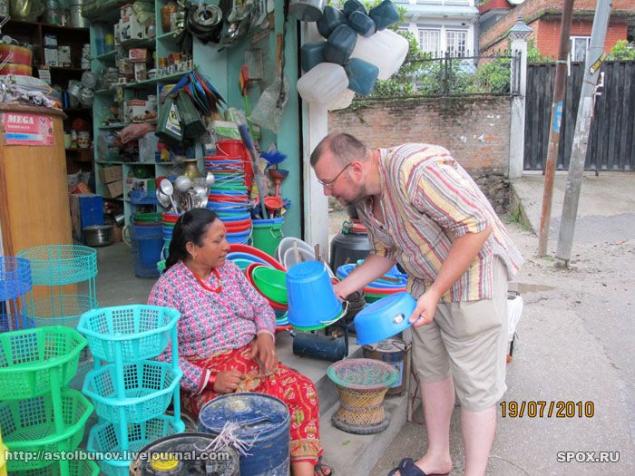 The road in the Himalayas is very picturesque, although quite difficult, broken, a lot of debris gatherings. It should be noted that this is the only road between Nepal and China.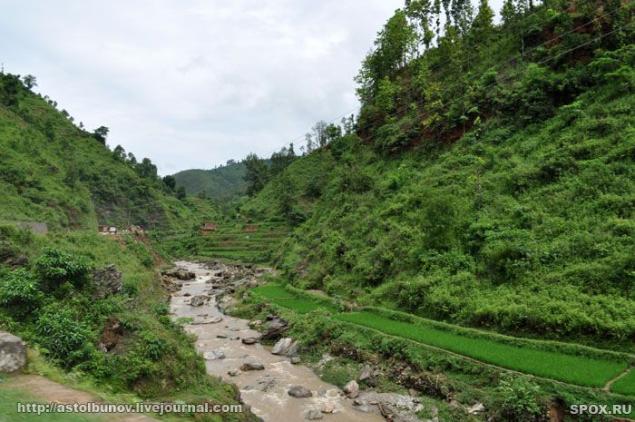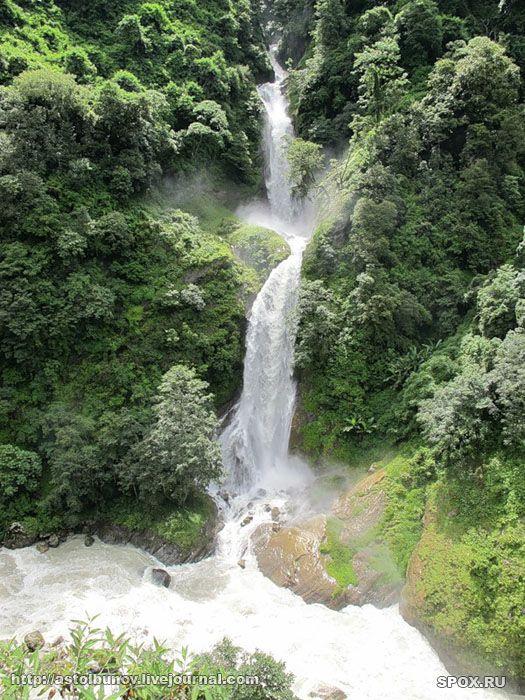 Along the road endless terraces with rice and corn plantations. Hard to believe that in such remote places is done by human hands: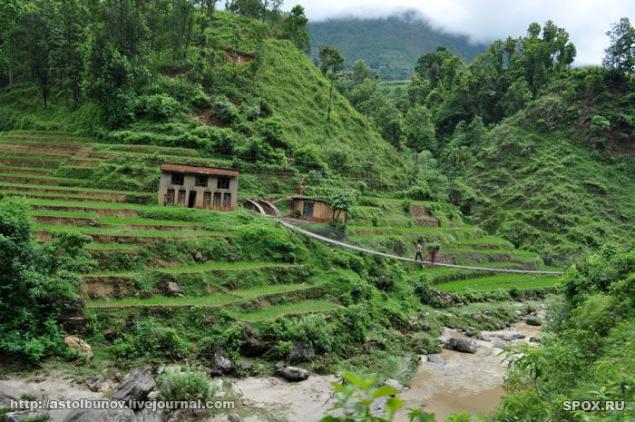 The border crossing is unique. This is a bridge across the river, which passes only on trucks, and then little by little: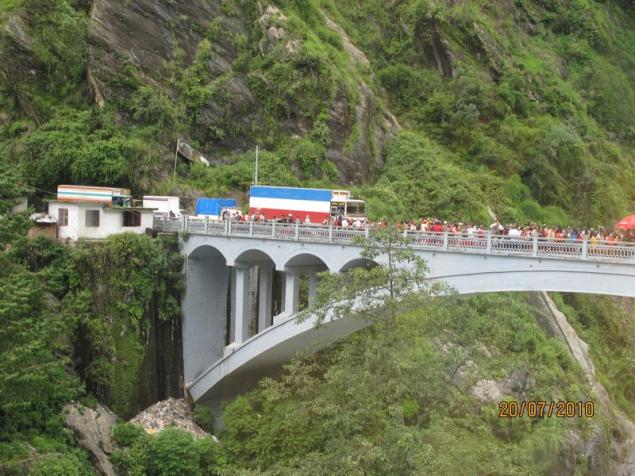 After crossing the border and stop in the Chinese town of Zhangmu, you need to spend a couple of nights in the village of Nyalam. Stopping it requires to adapt to the altitude, which is about 3750 meters, compared to 2600 in Zhangmu. From the distance of 30 kilometers to go, but a significant rise: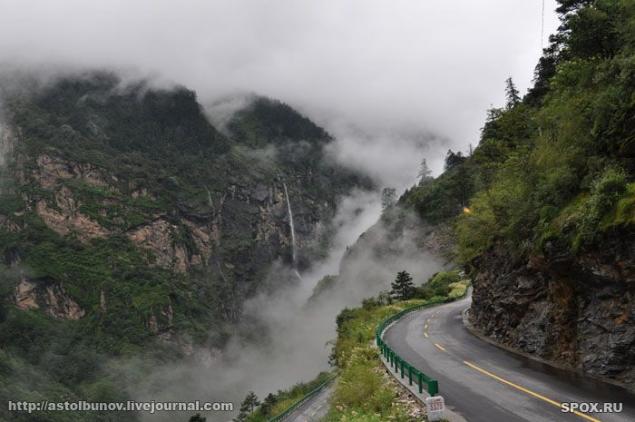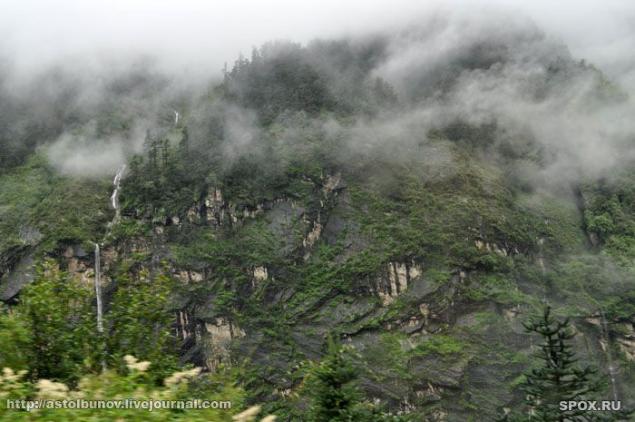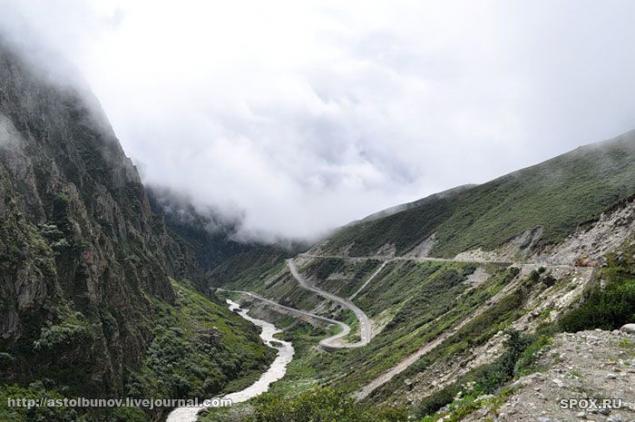 In some places there is no fence at all, but open 700 meters: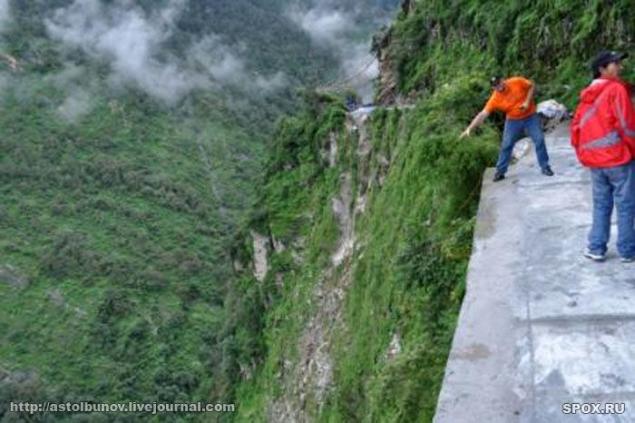 On the way we have to go through eight checkpoints at which checks the documents and permits in the Tibet Autonomous Region. One such post was within 20 km from Zhangmu. Upon arrival in Nyalam settled in the hotel (about 2 stars) is essentially an inn or our - hostel. But it is very neatly. It should be noted that at this altitude the night was pretty hectic: headache, thirst, a knock at the temples, nauseated. In the morning there did not want to, but you should at least have a drink of tea. The local sports bar: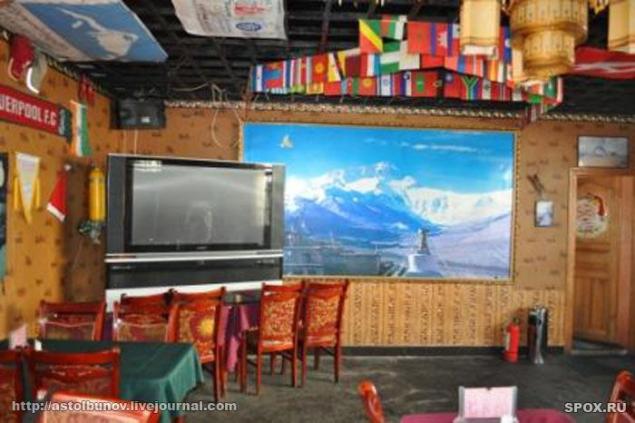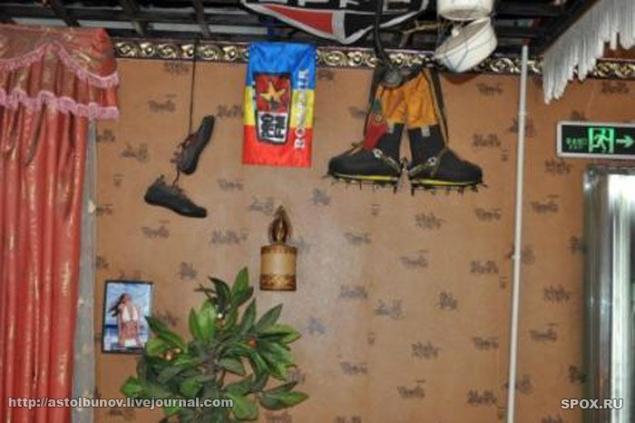 Magnetic Mountain. In the 90s it crashed eight helicopters (the victim was). Then it turned out that it was because of the mountains, and fly in a radius of several dozen kilometers away banned.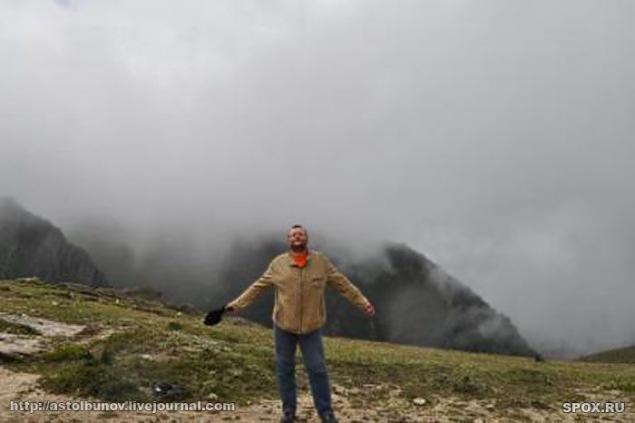 Long and hard to be the way to Everest. Rasskazno just the beginning ... Further description of the expedition in the next post. A further sketches that you saw members of the expedition! And they saw the Himalayan mountain range ...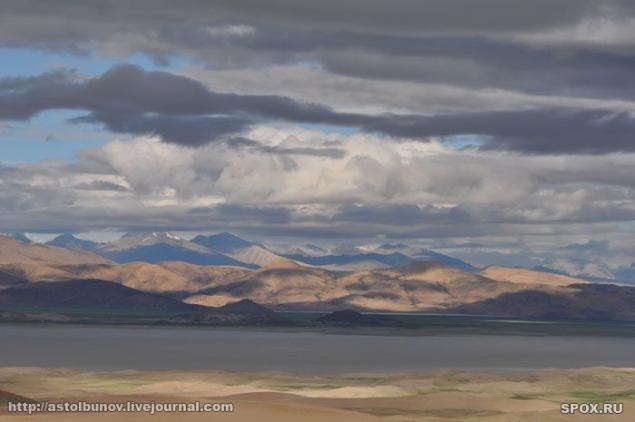 Desert at an altitude of 4800 meters. Behind - Himalayan range!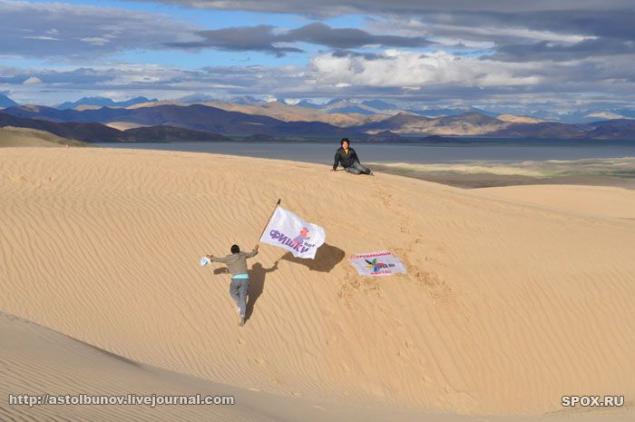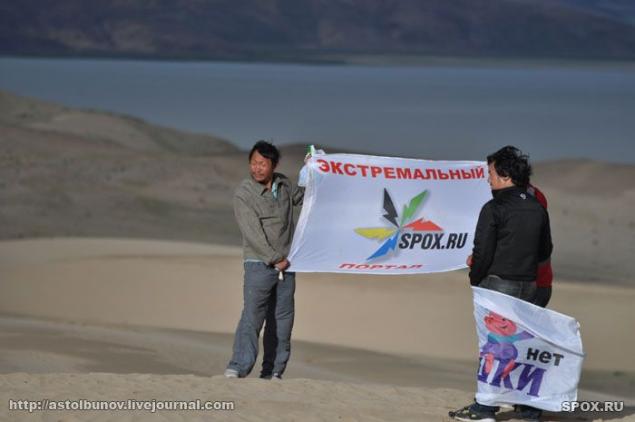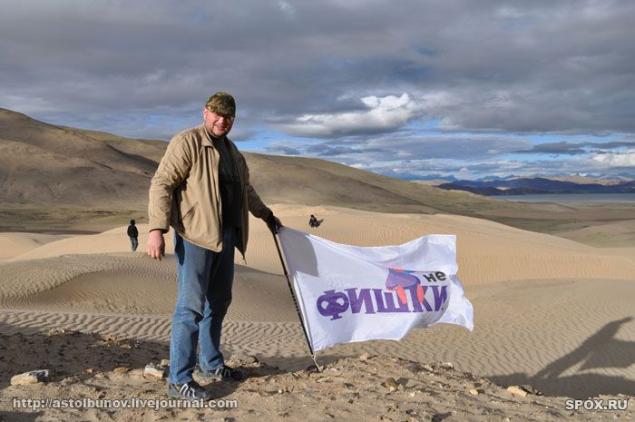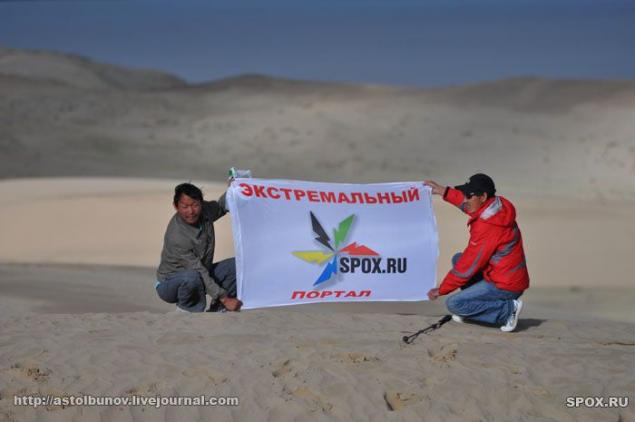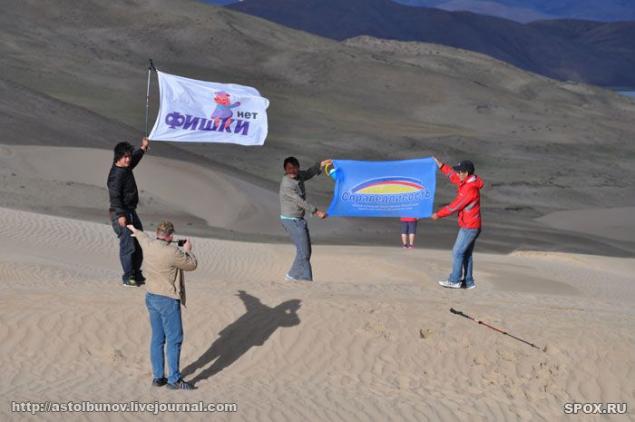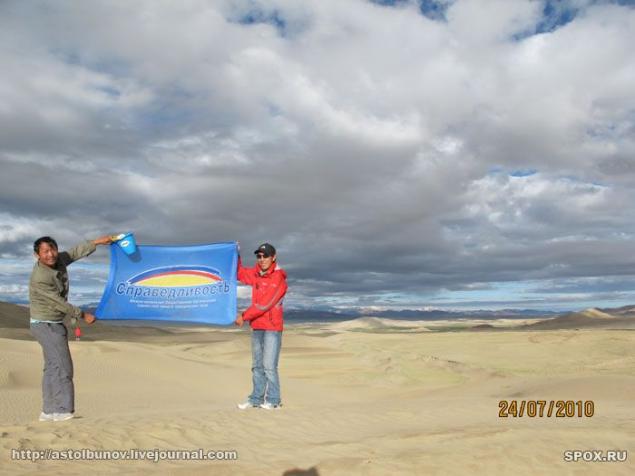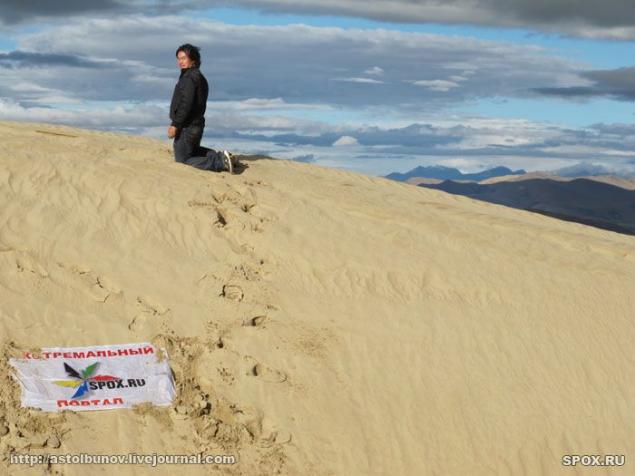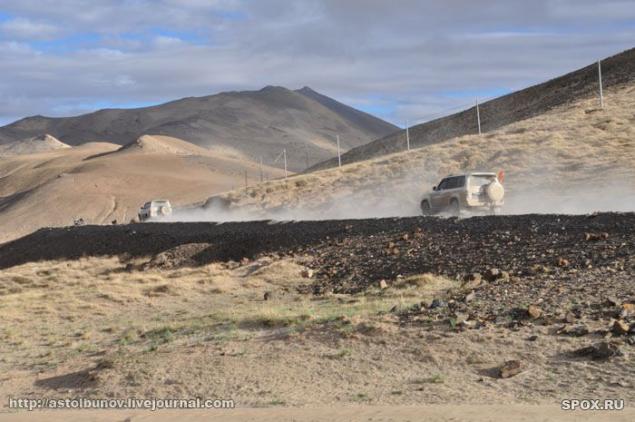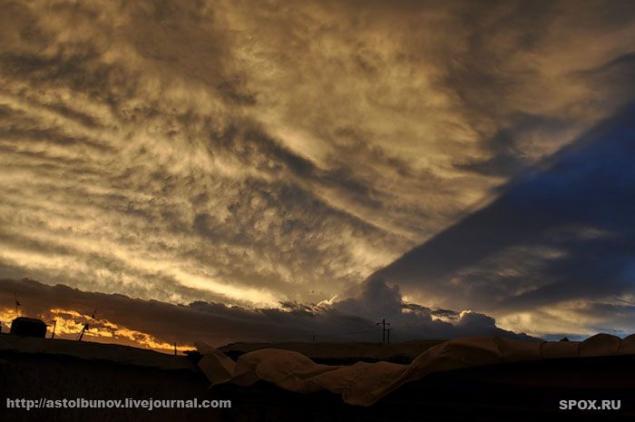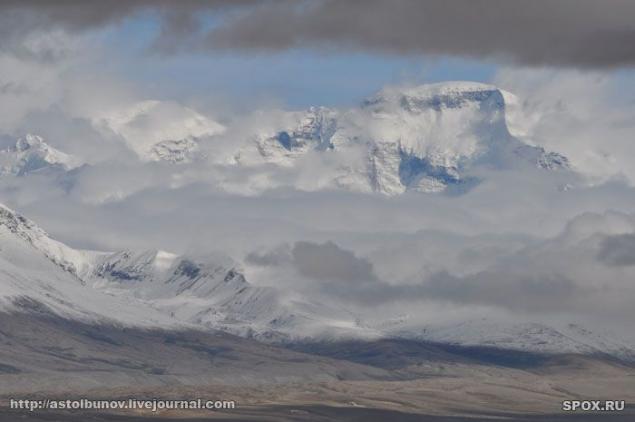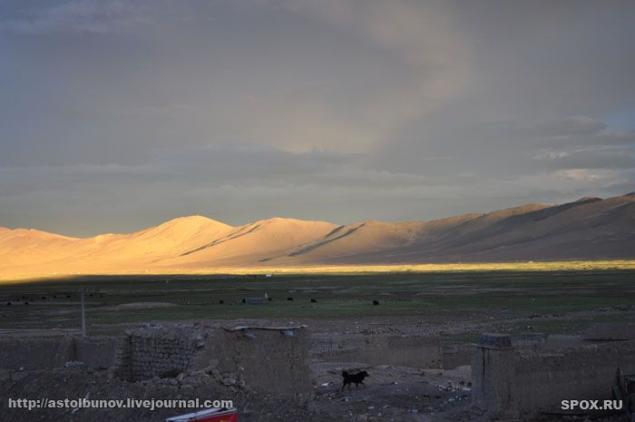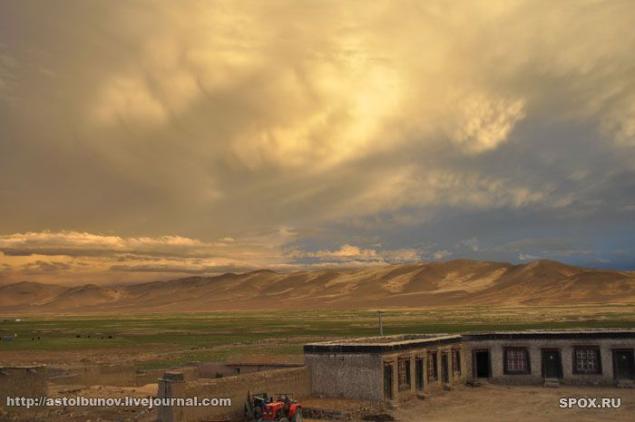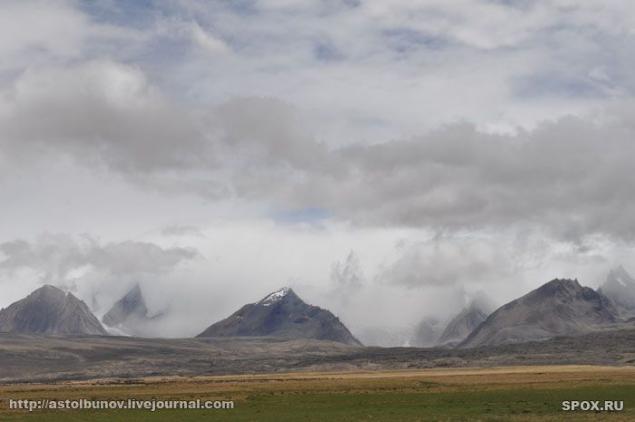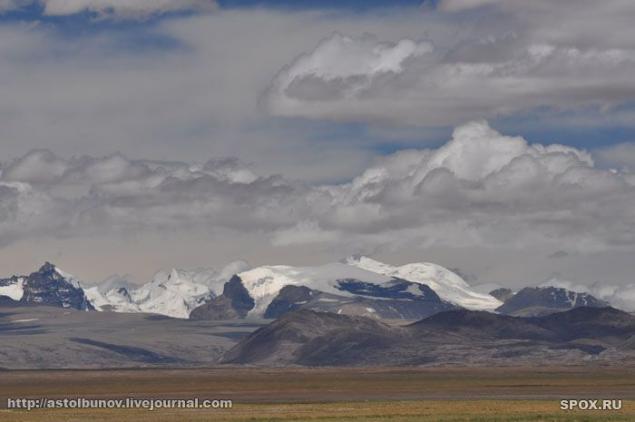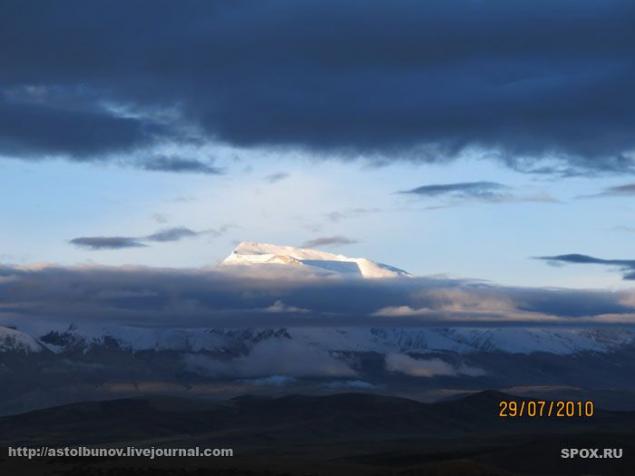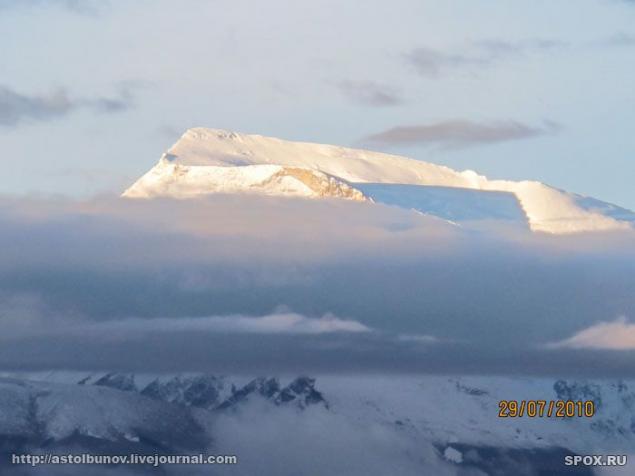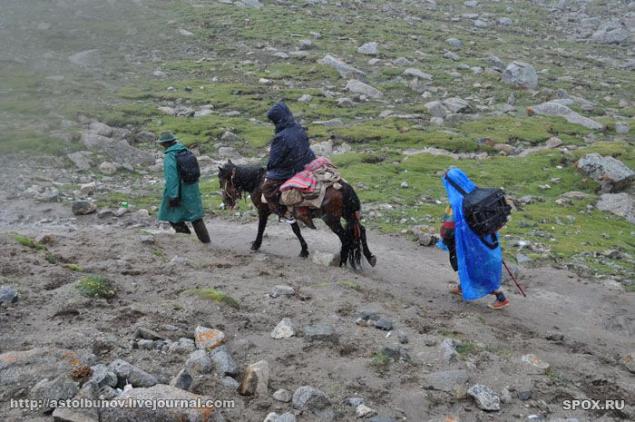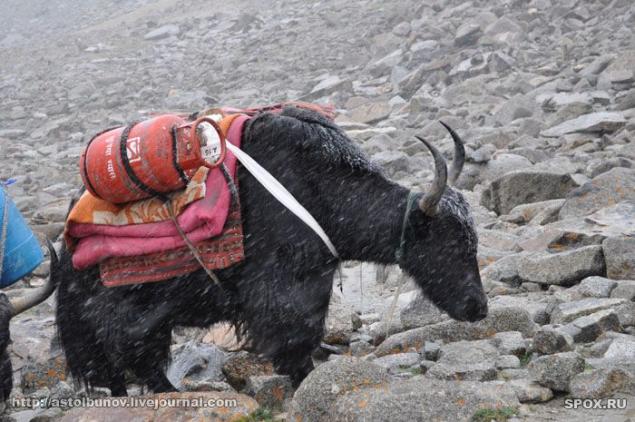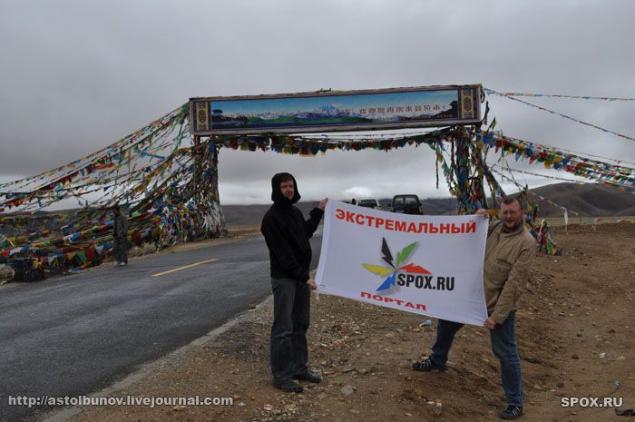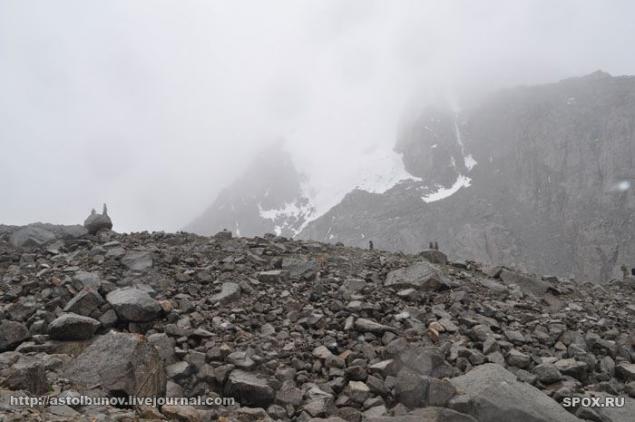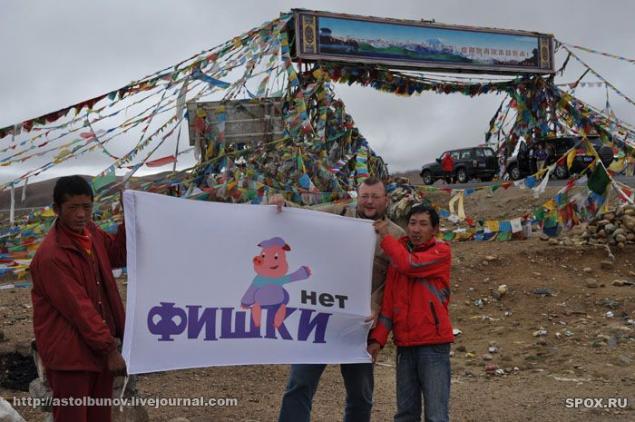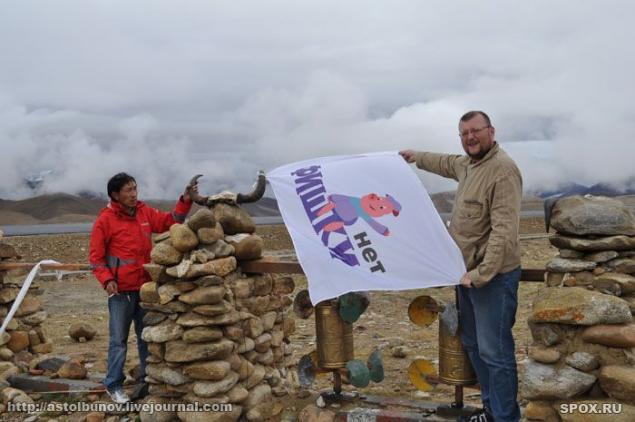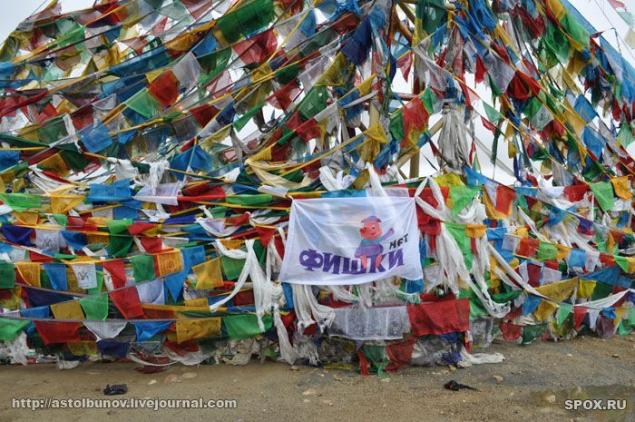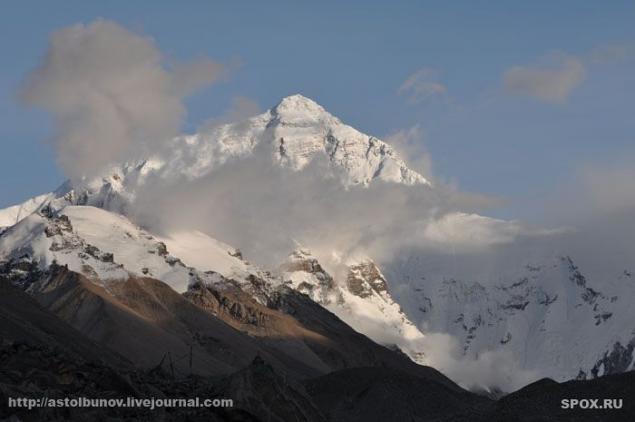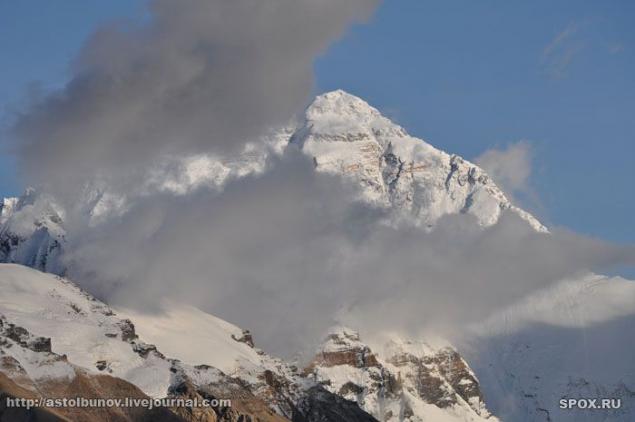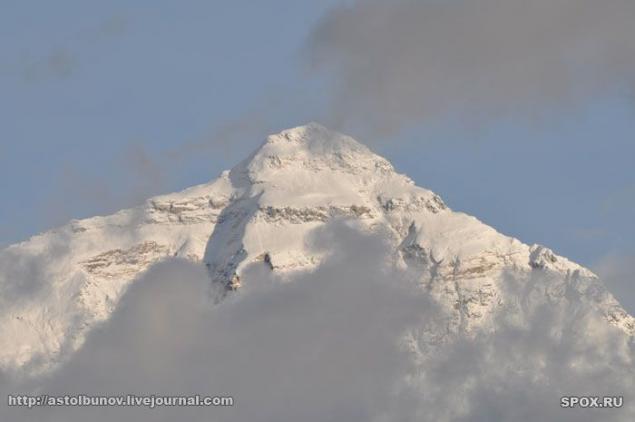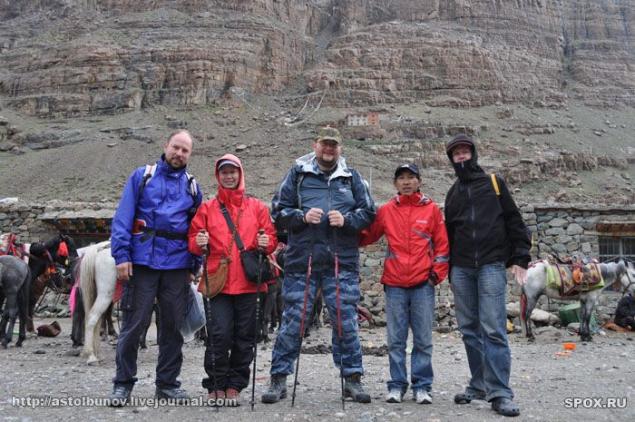 via source