How to diversify business outfits and look stylish, despite the strict dress code? The constant presence in the office does not mean that you should limit your wardrobe with white blouses, skirts, pencils and classic cut trousers. Spring especially want to look feminine and bright, and fashionable ideas of famous designers will help you with this.
Add color!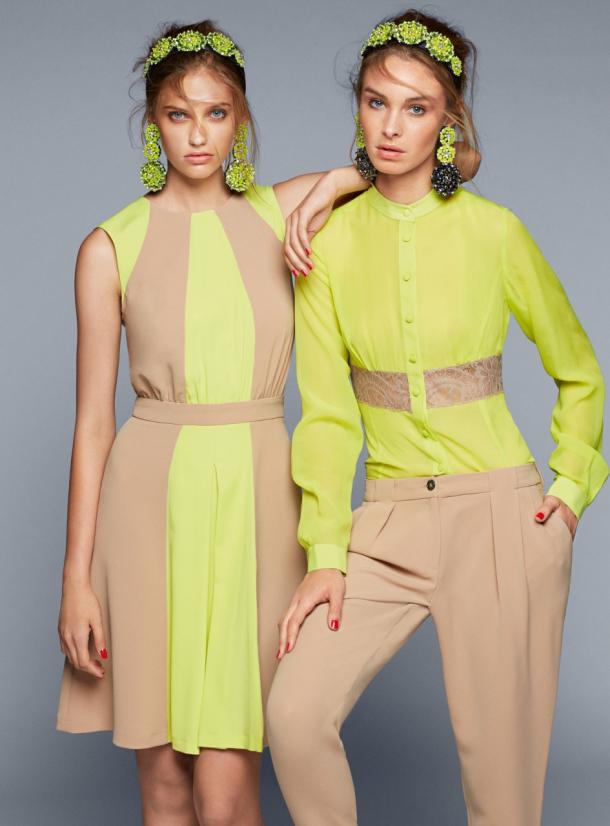 Caractere
The main rule of the spring is such - do not be afraid of bright colors. Who said that the office clothes should be conditioned strictly monochromatic scheme? That's right, nobody. But why, then, millions of girls diluted black and white combinations only gray or beige? This season, bold and welcome diversity dress.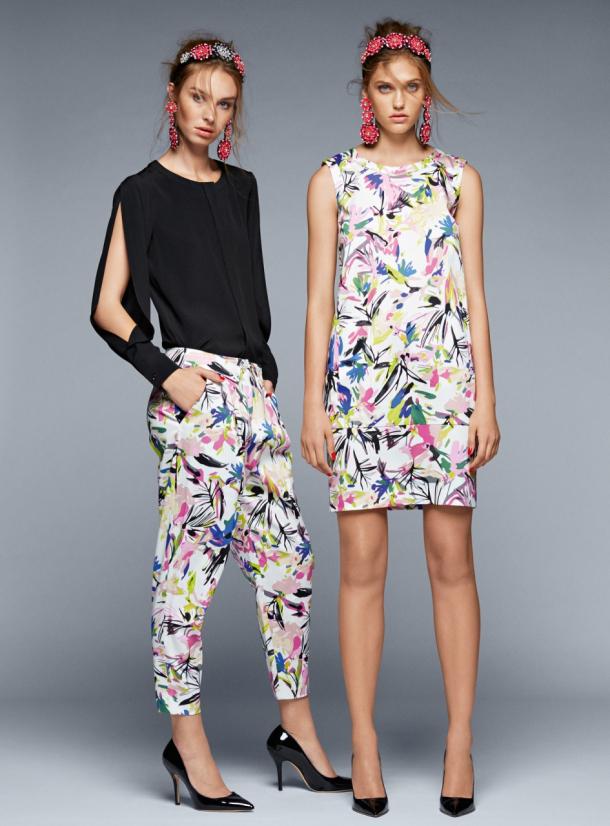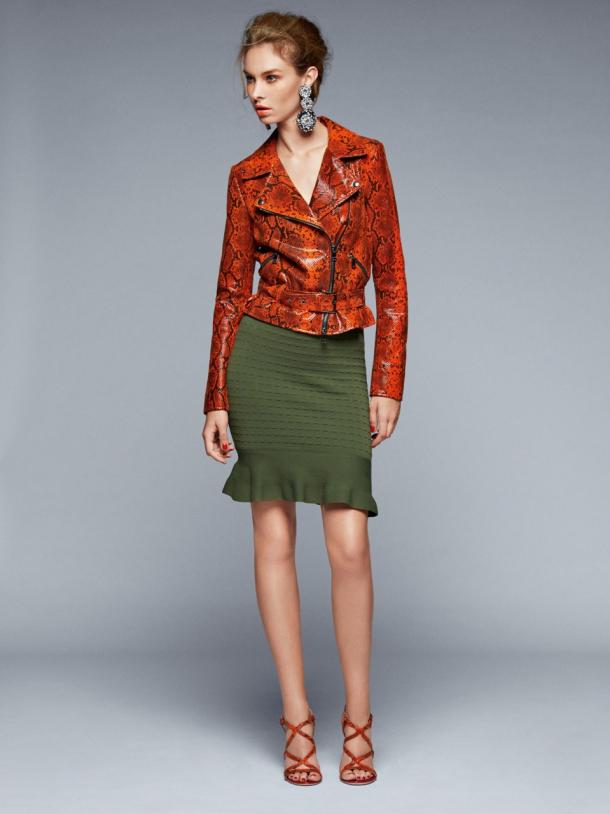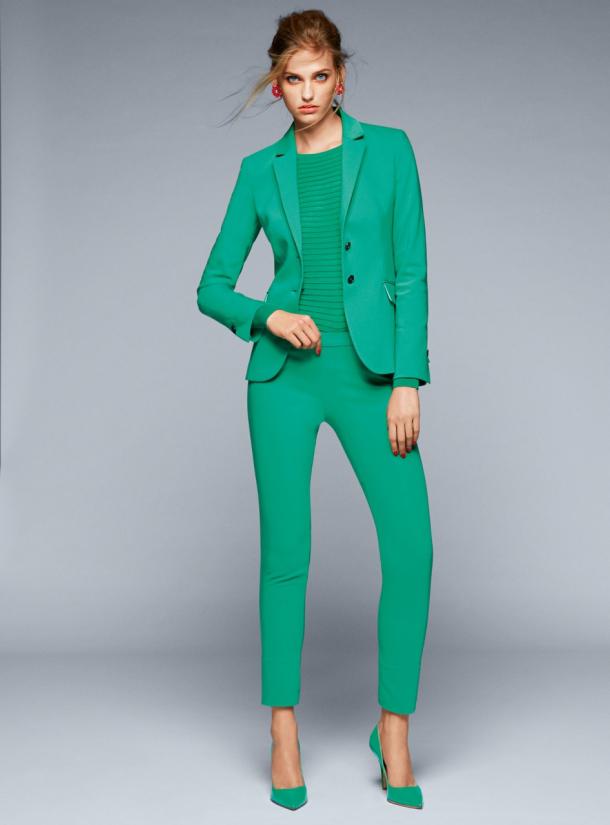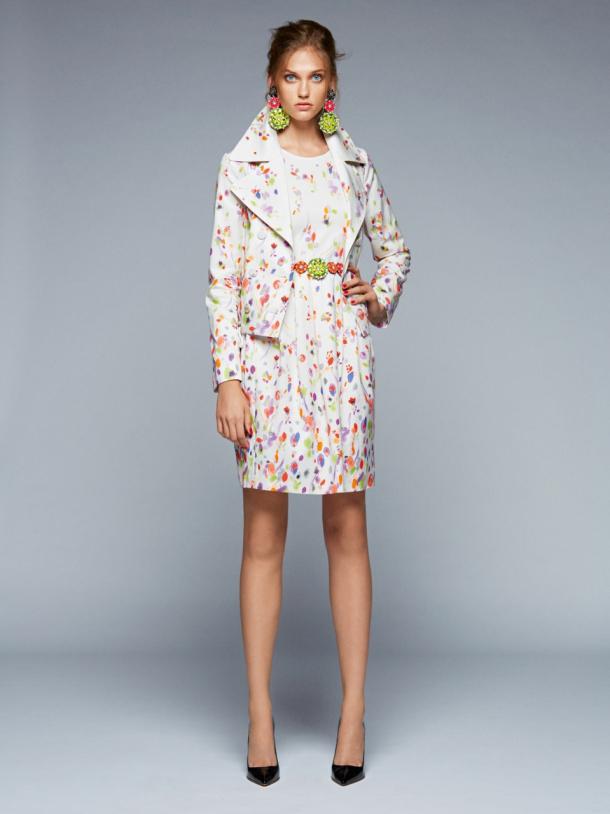 Caractere
Still relevant and kolorblok, but now designers combine an epidemic is not bright, explosive colors and pastels, like diluted milk shades. Dilute with such interesting combinations can be rich orange, sunny yellow and moss green.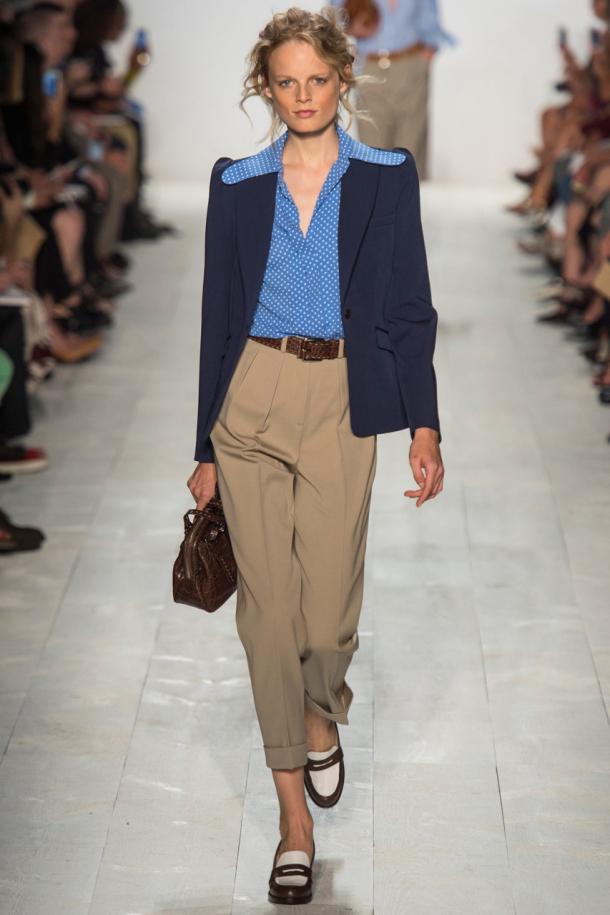 MICHAEL KORS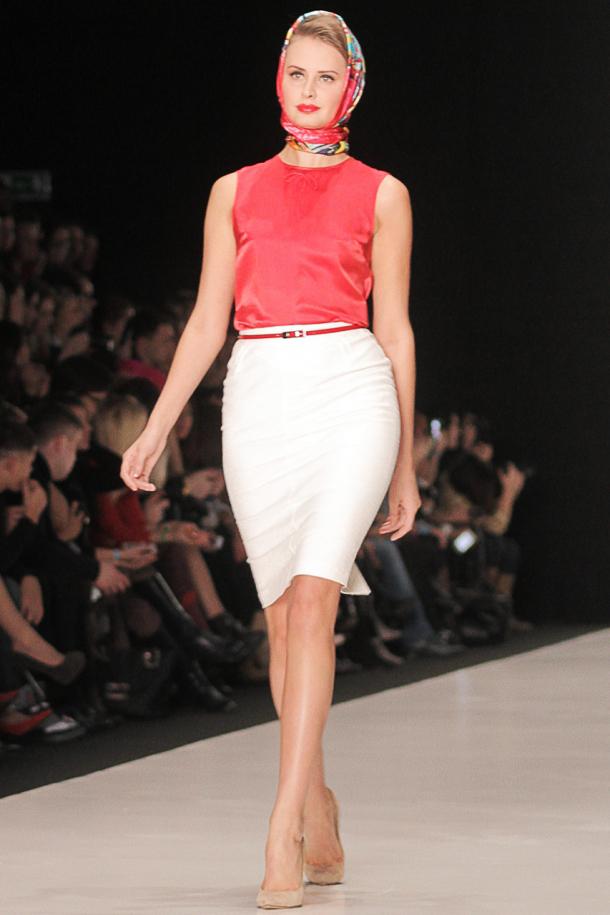 Zarina
By focusing on the shades, do not forget to balance, and balance the bright palette of concise and simple silhouettes. Aerobatics - its use in the form of bright monochrome reception, but, alas, not available to all.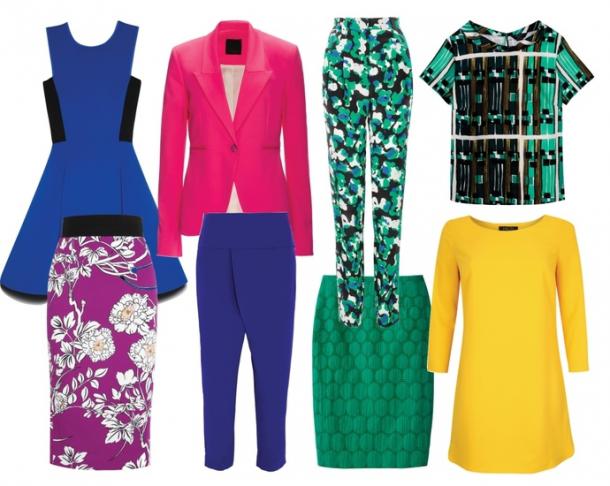 Dress - DKNY; jacket - Pinko; pants - Sonia by Sonia Rykiel; Top - Weekend Max Mara; Skirt - L'WREN SCOTT; Pants - M Missoni; Skirt - Max Mara; Dress - Incity
More tenderness!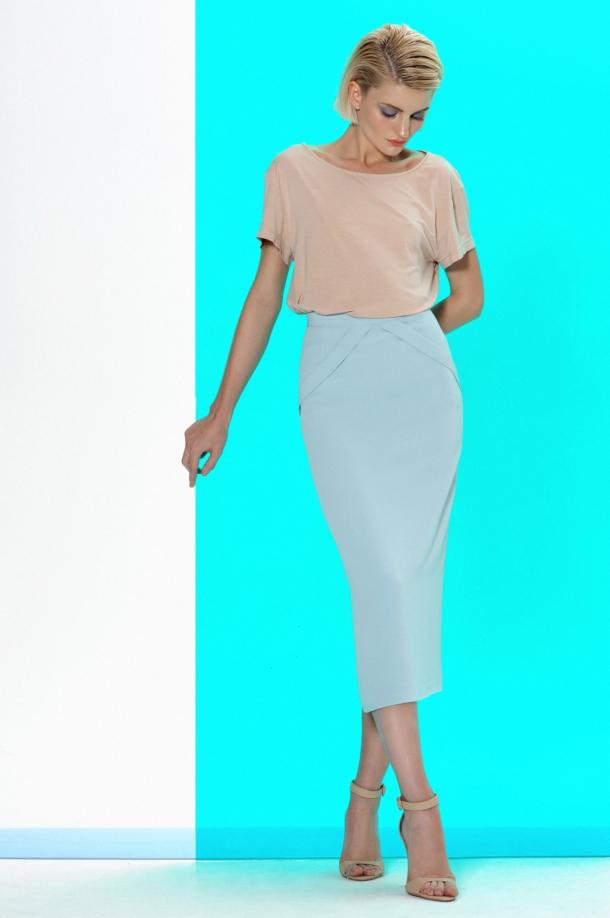 Daria Bardeeva
The leading color trend this spring undeniably become pastel shades. Which, fortunately, does not contradict the basic principles of business wardrobe. So why not take advantage?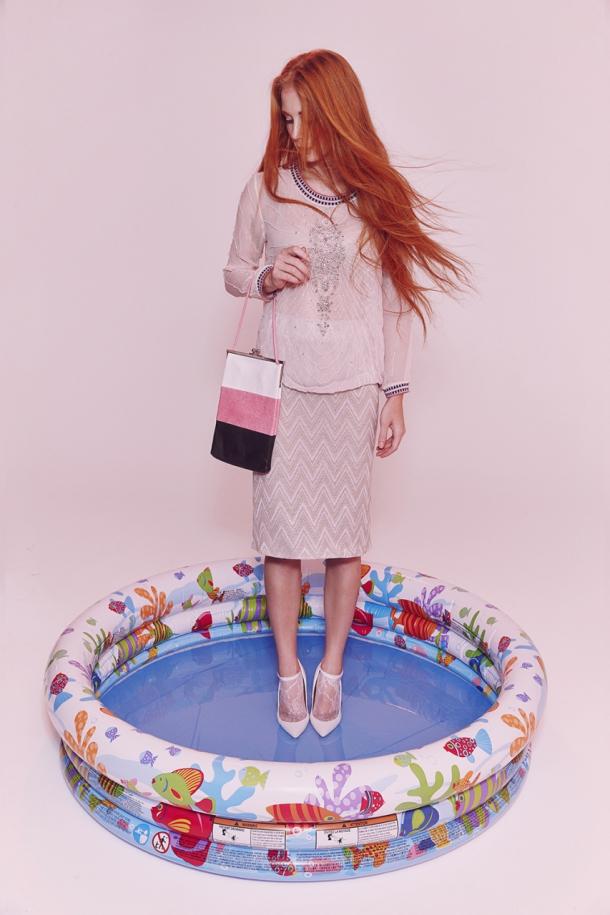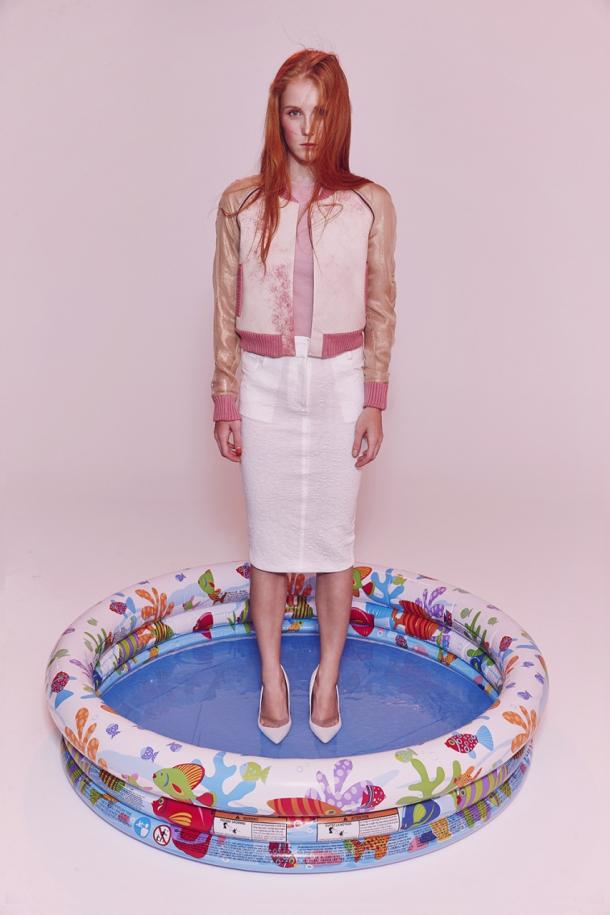 Roi et Moi
Pastel palette of this spring is not limited to beige, cream and dairy shades. This season is much bigger: including interesting experiments with a touch of lilac, powdery pink and pale yellow, shades of lemon sorbet and sky-blue.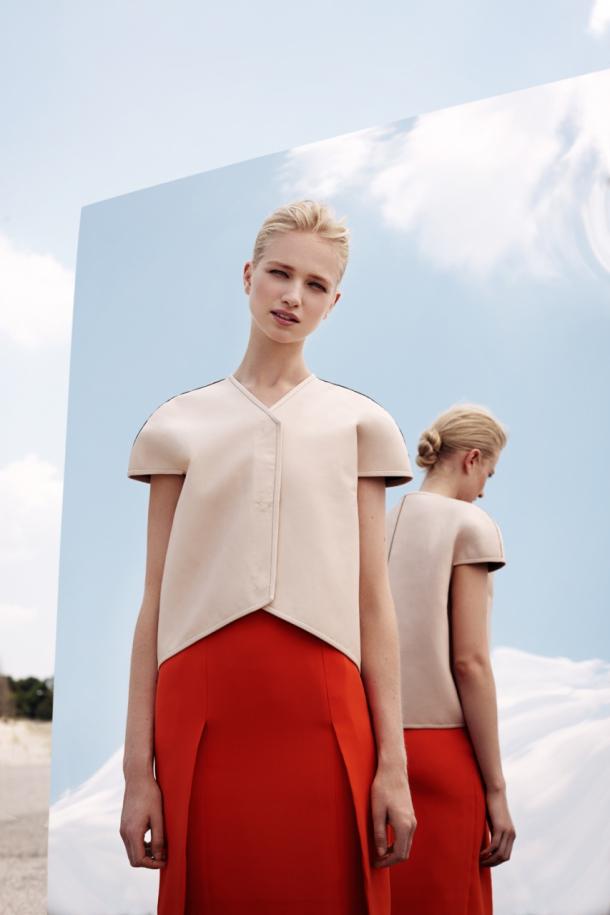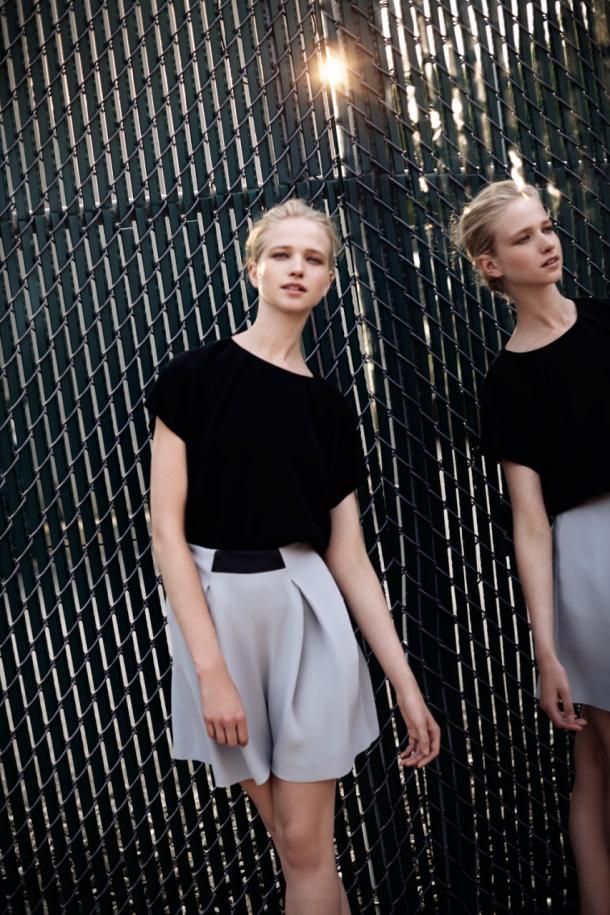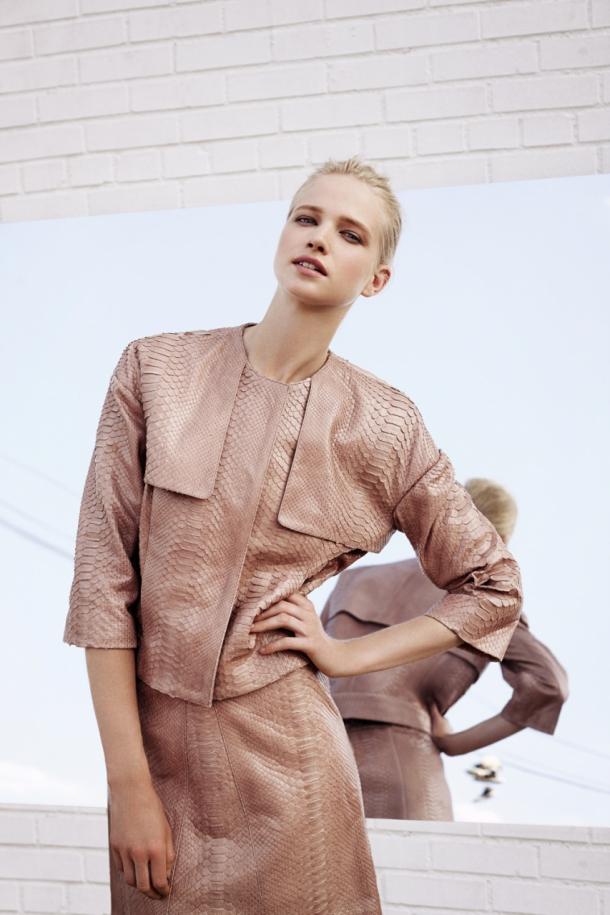 Yves Salomon
Embodying the trend in life, it is worth remembering the major trends in a cut of pastel dresses: straight lines, asymmetry, geometric patterns and strict minimalism. No eye-catching details and bright accessories, everything has to be as restrained and concise. The ideal model of this spring pastel colors - a-line dresses and pleated skirts. Just fresh coat dimensionless will look in men's style, straight pants and shirts with long fashionable 3/4.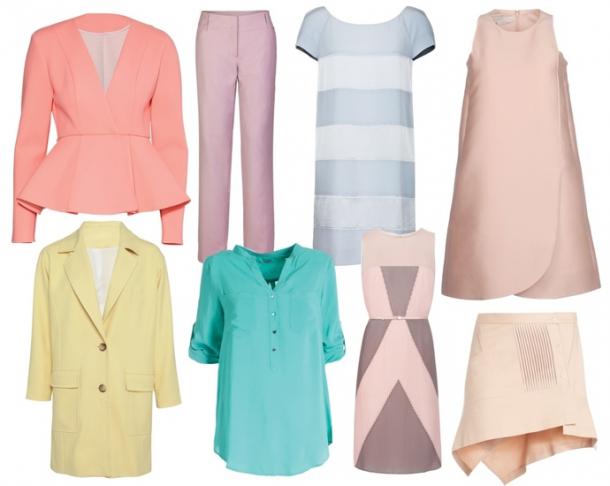 Jacket - ASOS; pants - FiNN FLARE; Dress - Sonia by Sonia Rykiel; dress - Stella McCartney; coat - ASOS; blouse - Motivi; Dress - BOSS; Skirt - BCBG MaxAzria
Immortal classic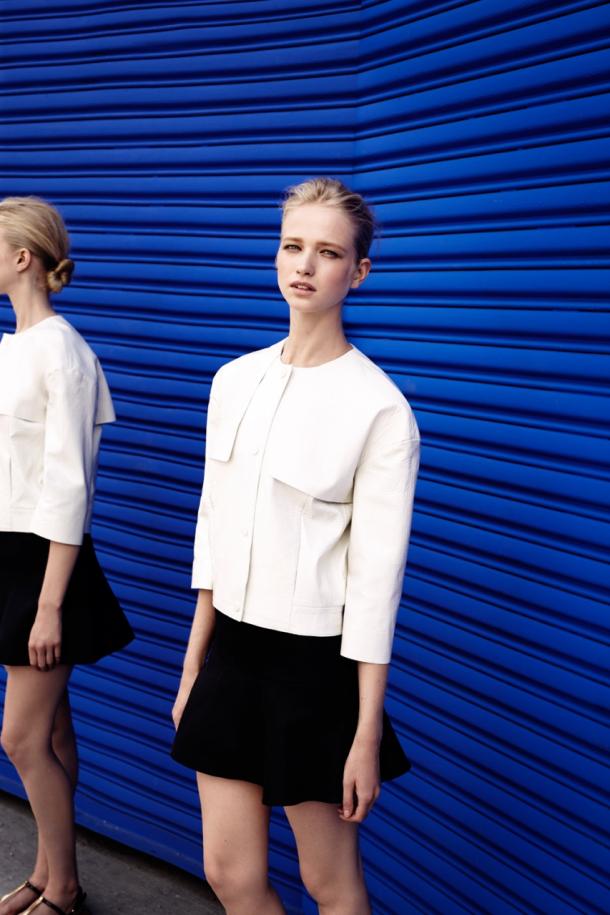 Classical monochrome palette is always relevant, especially in office attire. There is only recall two bright fashionable prints season: bands and peas. Especially stylish they look it is in black and white.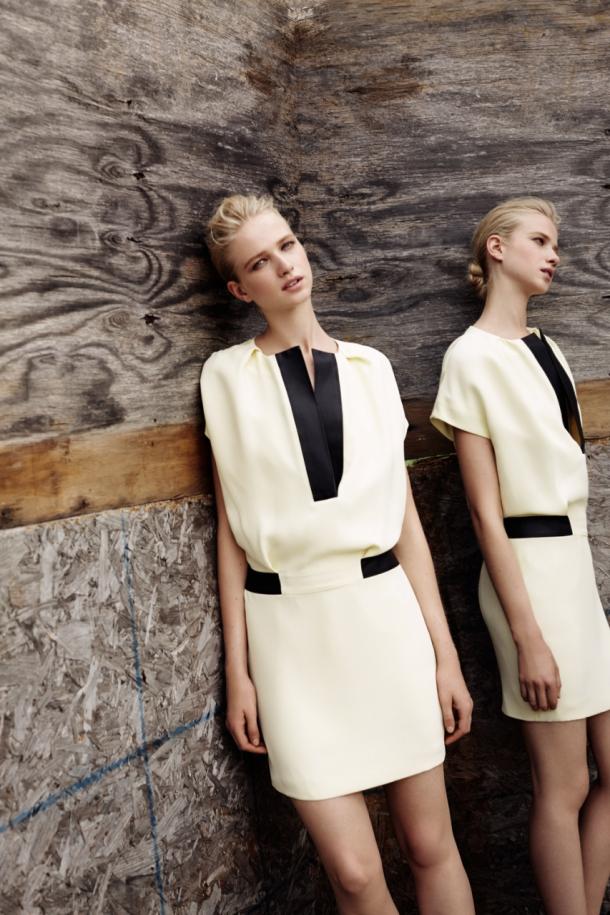 It should be borne in mind that the combination of this spring monochrome acquired a special significance. And it is not banal combination of black bottom - white top, and interesting combinations with a variety of textures, bright prints, psychedelic patterns.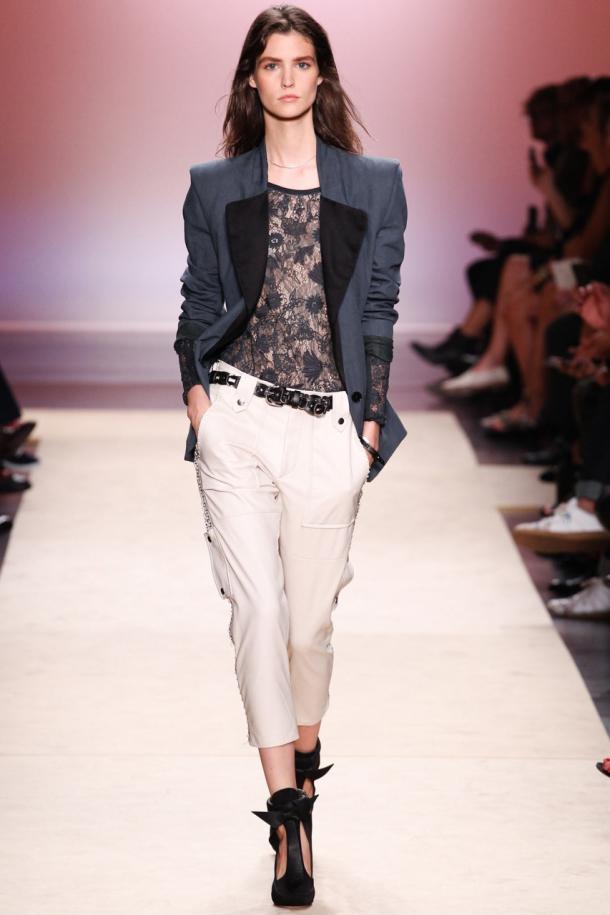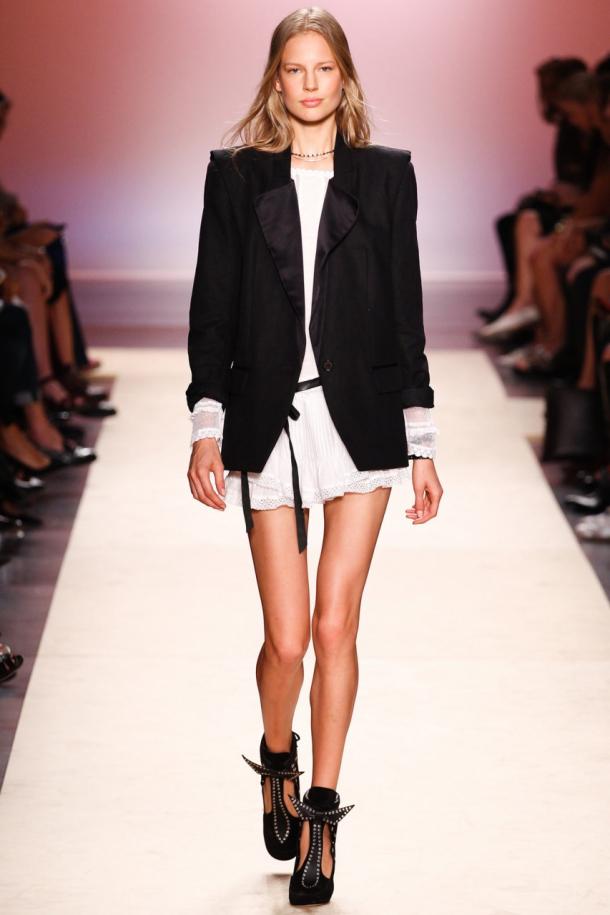 Isabel Marant
And given such a restraint of colors you can not fear experimenting with shapes, silhouettes and unformatted safely choose a model with ruffles, ribbons or lace.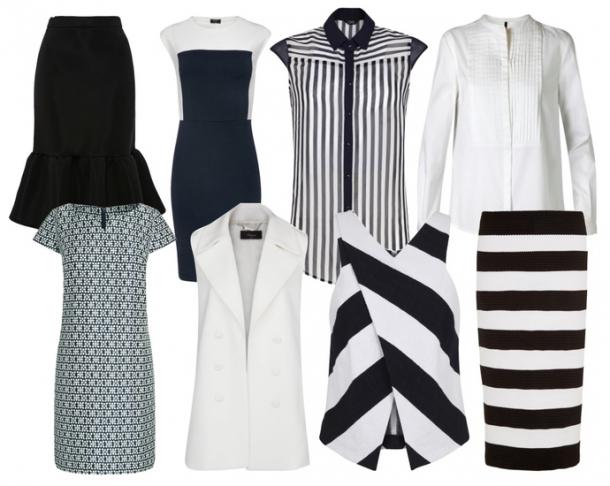 Skirt - ASOS; Dress - OVS; blouse - OVS; shirt - Mango; Dress - Next; vest - Mango; Top - River Island; Skirt - River Island
Shoes
In the "footwear" the same laws as in the selection of dresses. Bright colors should be combined with concise design, and vice versa, pastels and monochrome models can afford a more sophisticated appearance. In addition to pure, saturated colors and gentle pastels welcome as kolorbok and combination of textures. Especially fashionable look model simultaneously lacquered and matte skin. Also, pay attention not only to the appearance, but also comfort. In the first series of fashion office shoes out Laufer, oksofrdy, sleepers and ballet flats.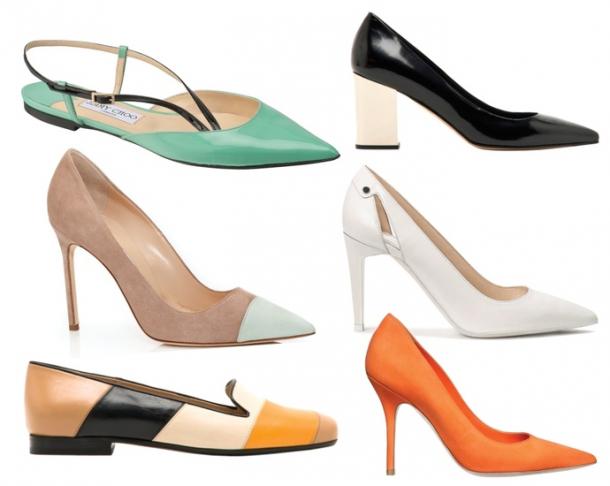 Jimmy Shoo; Max Mara; Manolo Blahnik; Hugo Boss; Max Mara; Dior