Photos of the winners - "Svetolyubiteli» (Lovers of Light).
All the work - from industrial urban landscapes and romantic mountain landscapes to scenes in the forest and marine species - were united theme of light in all its forms.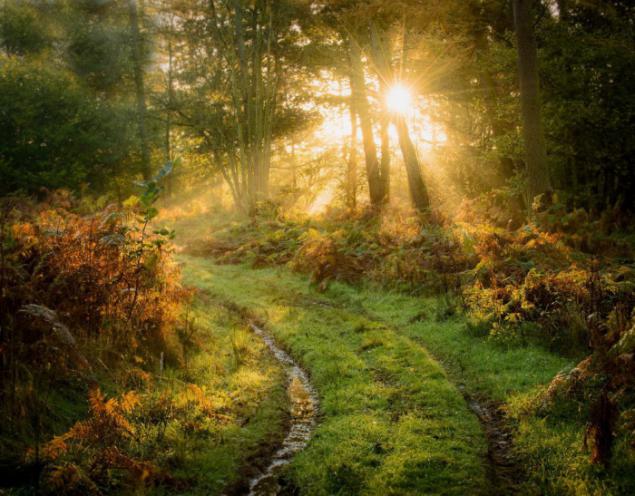 Graham Colling has created quite a fabulous image, capturing the morning sun rays that penetrate through the thicket. His picture "The early light nyulendsky Forest" won the contest. Graham said, "I love the light, especially daylight. There is something at the beginning of each new day, where the world is such an untouched and fully renovated. Most of all I like to shoot the rising sun. Make the perfect shot only difficult, so I'm so glad that he was able to impress the judges! »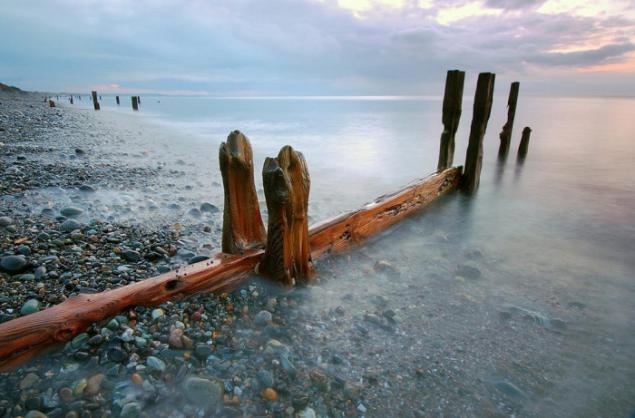 Jobs Brian McCready (Brian McCready) «Untitled" was included in the short list of the contest "Velux Lovers of Light". Brian, a resident of Newcastle, made this incredible picture sunrise on the beach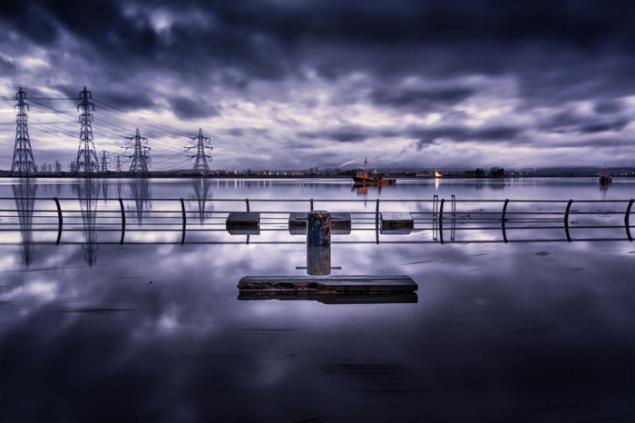 This amazing picture "Watching the tide" was made by Brian Smith (Brian Smith) in Alloa, Scotland. On it you can see a perfect reflection of the horizon line in the water.
This image of people fly kites on the beach, it was an amateur photographer Stayversom Lennert (Lennert Steyvers) called "Livni».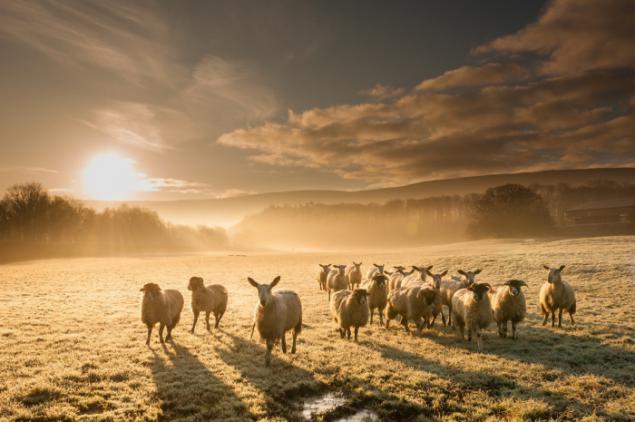 Oyston Luke (Luke Oyston) made this a unique picture titled "Unexpected sun", which literally enchanting sunset light spreads across the field.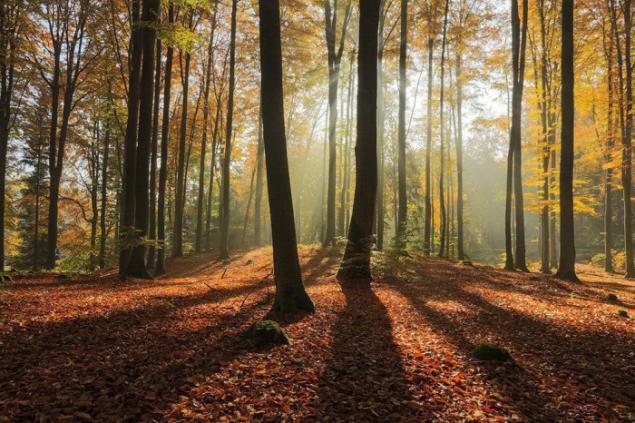 This stunning picture "Forest at dawn" Mateusz Liberry (Mateusz Liberra) sun floods the forest in the north of Poland. The theme of the photo contest is a game of light, combined with the landscape.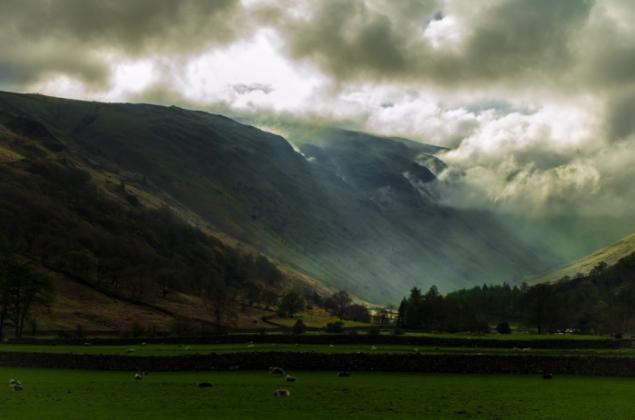 The short-list competition was also included work "Langstrat the dawn." This image of mountains surrounded by clouds was made amateur photographer Paul Fenech-Soler of Borrowdale, Cumbria.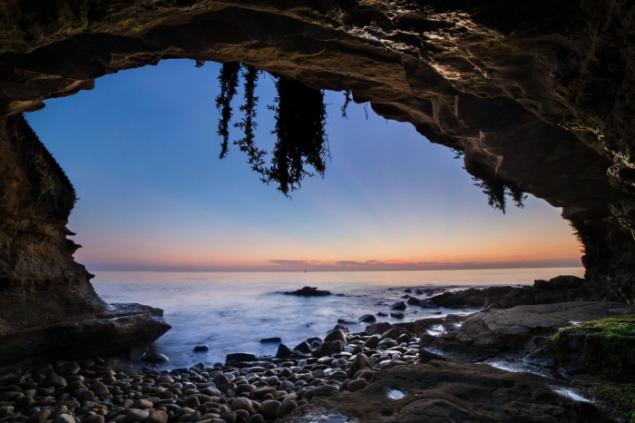 "Rocks at sunset" Zaglera Thomas (Thomas Zagler) were withdrawn in the US and was nominated for the skill transfer a great atmosphere sunset in San Diego. Judge Tom Dikhoff competition said: "The works included in the short list of the top ten, to be extremely varied, but they are united by the creative imagination and thoughtful, original approach to the display of light effects».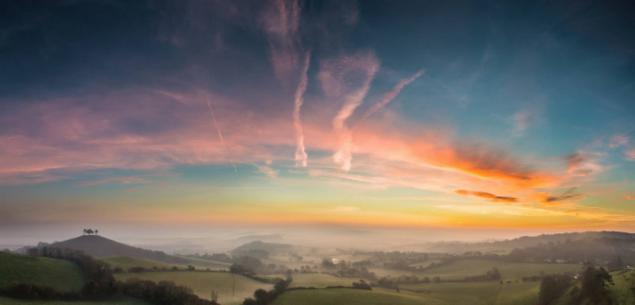 This magnificent picture "Winter Sunrise over West Dorset", made by Steven Banks (Stephen Banks), took third place in the overall standings. The competition received 15,000 work performed by amateurs, professionals and "photographers-with-a mobile phone," but the short list includes only 10 of the best images.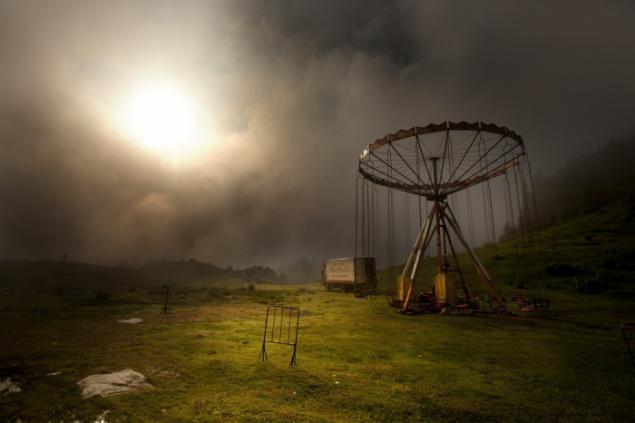 Bosnian photographer Marco Stamatović was awarded the second prize for this truly magical work "Carousel in the fog." The picture shows the sun disappears behind the dark clouds, leaving deserted fields and plains.
©