Modern wiring system should be, above all, easy to install, safe to use and quite "flexible" for future upgrades. And most importantly - the look that should fit in almost any office interior. All of the above things become almost an axiom in the modern office.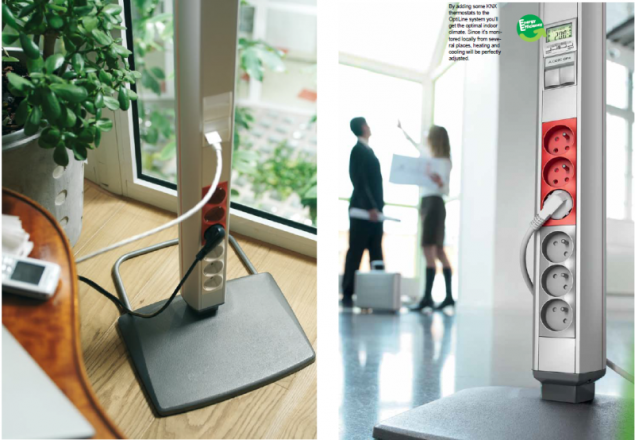 Agree, not all cases can be dispensed only by setting the switching hatches in the floor. (Though the hatches certainly also an interesting solution, previously considered
). This may be due to the reluctance of "invest" money in the leased premises, or impossible construction of communications in the floor.
One of the alternative solutions for the organization of jobs in the "flexible office" - may be a service counter from
Schneider Electric
.
They have two designs: 1) spacers mounted vraspor between the ceiling and the floor; 2) The free-standing, allow movement of mobile racks within 1 to 5 meters from the connection point. Both options can be one or two-sided.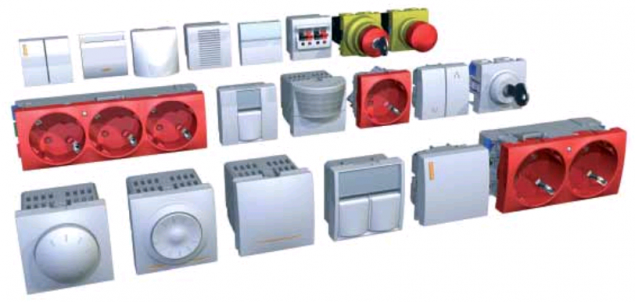 Stands perfectly match the color and appearance of a series of wiring accessories format 45x45 mm Altira. Altira series includes a wide range of power and low-voltage sockets, switches, dimmers, electronic devices.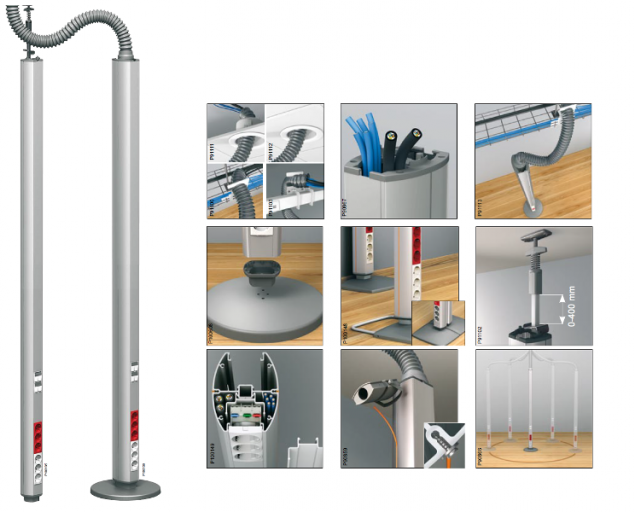 Both options racks are made of aluminum profiles and are available in anodized or painted in white (RAL 9010).
The design provides quick and easy installation. Yes, and the most important parameter - size 2150 mm, 4000 mm and 4300 mm.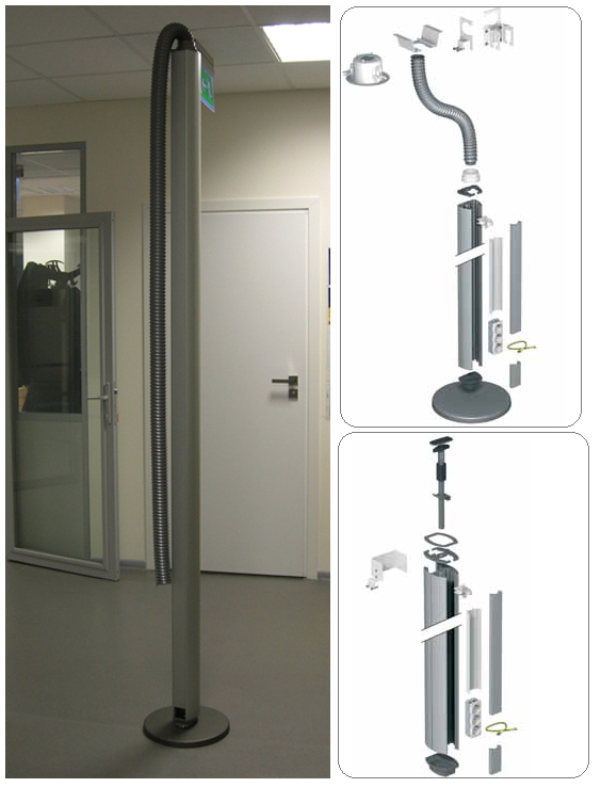 In the absence of an opportunity to take over the cable / the ceiling and floor hatches impossible to establish, in the luggage of Schneider Electric has a series of mini-columns OptiLine 45 height 430 and 700 mm.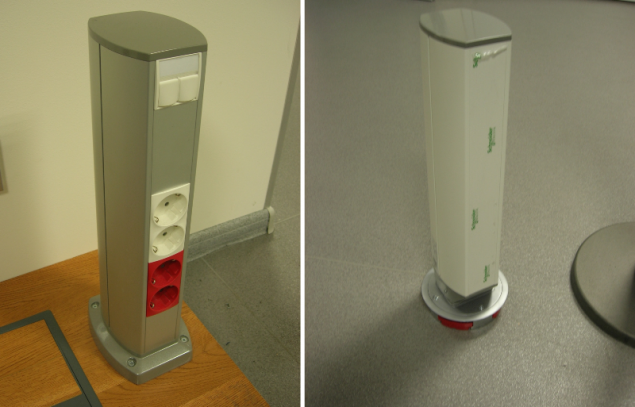 Everything is very simple and accessible. There are models with rigid fixation and prepared for installation in connection hatches.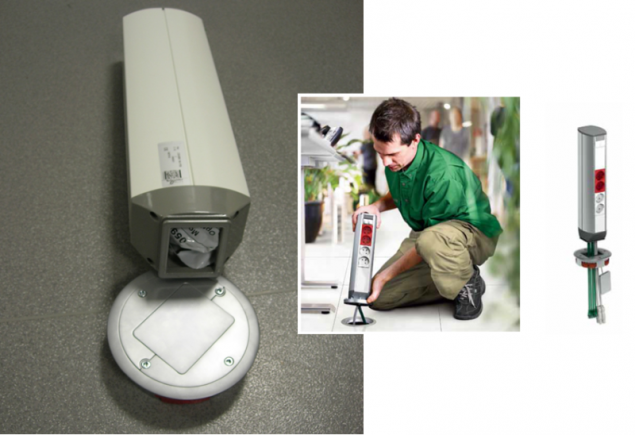 Height 470 mm and 700 mm. Number of electrical products in the format 45H45mm mounted mini-columns can varirovatsya depending on the height of the column of 6 to 24.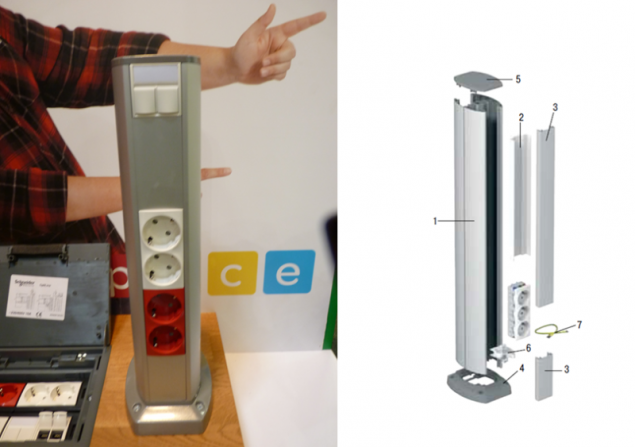 All of the solutions can rightly be considered a professional solution workplace organization. Options for installation locations can be a lot of offices and banks to the exhibition center and administrative offices. One mini column, or a service desk can simultaneously serve multiple jobs.
Easy to increase the number of outlets jobs provides versatility.
Contact infa Questions about products / prices for the products, you can write to: sсs@muk.ua

Source: habrahabr.ru/company/muk/blog/218173/