The factory "Micron" in terms of technology and equipment is the most advanced microelectronic enterprise in Russia. It is the largest manufacturer of semiconductor products in the CIS and Eastern Europe. The company produces more than 500 kinds of chips and semiconductor products. 20% is exported. Production is delivered even in China, which is very surprising. "Micron" part of the group "Sitronics", which cooperates with the Franco-Italian company ST Microelectronics (STM). In 2007, was equipped with a so-called "clean room" is a sterile area for the production of microchips and electronic chips. I invite you to look into a unique place.
Part 1 here.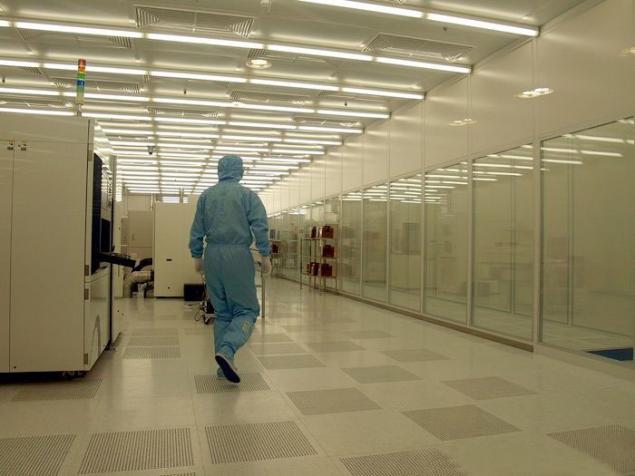 In this room are all conditions that do not fall to dust, germs and other particles. Air is reversed for 30 seconds. In the case of disconnection from the power supply switched on the emergency generator.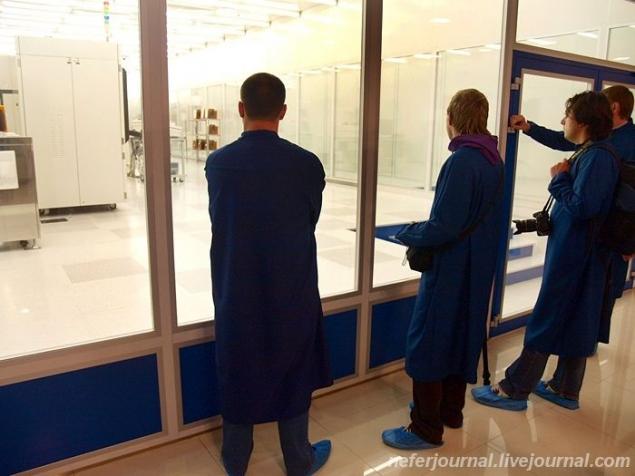 Entrance to the "clean room" is allowed only in a special suit. Change lasts from 8 to 12 hours. We were at night. Observing from the buffer zone.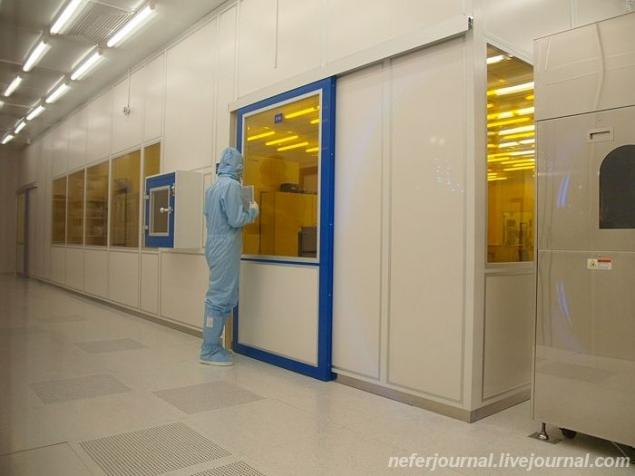 Hole in the table and in the floor allow air to circulate freely and to avoid unnecessary turbulence. The ceiling consists of air conditioning and the air flow is continuous from top to bottom.