Life clerk - sad shit. Fact? Fact. Eight in the morning - the rise, ebaltse washed, brushed my teeth, lemon tea, bread and sausage, and now you are pizduesh the street with a player in your ears, windswept. The half-hour crush on the bus or subway car, entry to office, tea, a cigarette in the smoking room, a computer, a half-hour of the morning session of the Internet, veb to two, dinner.
Dine in toshnilovke, Hooley business lunch, around the same brainless idiots like you. Although there is. Even worse. Do you even realize the worthlessness, and these only boast - they say here I am a niebovo pumped managery middle managers can afford dinner at this posh establishment "Il Patio" and "Planet Sushi" or even any other. Toshnilovka she is toshnilovka. All "Malina Card" or other discounts. All around - part of the system. They earn money from the system and then they give. The same system. Circulation of shit.
Then you're back dejectedly pizduesh office. Purged the same fucking wind. Half an hour Internet, vkontakte, classmates, ICQ. Messages, messages.
Pauline writes: "Alyosha, and you have not changed since high school))))) Well, maybe a little. ))))))))) »
Smiley, smileys, emoticons fucking endless. Surrogates feelings. Substitutes emotions. Forgery life.
Alex says: "Paul, you're so pretty) True)) Let's meet?)))))))))»
Do you want to fuck her. Just fuck. Stupid fuck once and for all. Only once and never again, never see. Because you have a wife, children, work and plans. The scheme, ****, in which you exist. You - the slave system. You can not cross the border. You can not fuck her twice, because it crashes. A crash results in a system crash and a fatal error.
FATAL ERROR Yoba.
Pauline says: & quot;))))))))) Alyosha, you're so cute. Of course, come on))))))) Only now I can not, a lot of work tomorrow, too. Come on Thursday after work? & Quot;
Of course, you bitch, you can not now, because today you have to pick up his son from the kindergarten because her husband's workshop. Haha, the meeting. A similar meeting will be at your stupid ass Alexis, when he will fuck you in the missionary position.
Half an hour Internet are completed, the goal is achieved, you fuck her on Thursday. Now again veb to seven.
Seven pm pizduesh home. Tired, hungry and angry. Shower, dinner, box news, the Internet, and another half hour to sleep. Tomorrow early in the morning to work. And this is very important.
And the next day you wake up and you do not want to go anywhere. Fuck it all and fucking pussy. Once and for all. You go to the store, buy a bottle of cognac and start blowing it straight from the bottle while sitting on a park bench. Damn, and Moscow after a beautiful town, if you look closely. And why you did not notice it before? But the prospect of cars and quite a bit in twelve days. And the house tall Stalin and grannies are so funny in a hurry somewhere. You go to the cinema. An empty room. Tickets cost seventy rubles. SEVENTY Rubles !!!
When you were in a movie at one o'clock last time was there any?
You come out of a movie, you sit down in an empty, empty, trolley and just going forward. And you smile. This is very important.
Remember, when you smiled for the last time.
Yesterday?
No.
Next week?
No.
In the past year?
No.
Remembered? Yeah, I see that thought. When I handed a diploma to four, and got drunk to celebrate. Yes. Exactly then. Fucked up, it seems a hundred years have passed, so long ago it was ...
Be a man!
Stay human!
Just be yourself and live!
That's right - Live with a capital letter!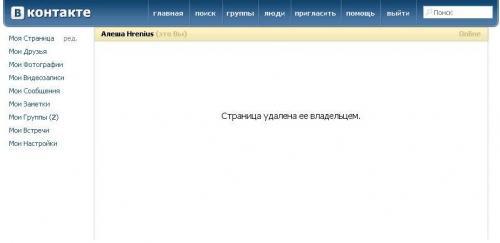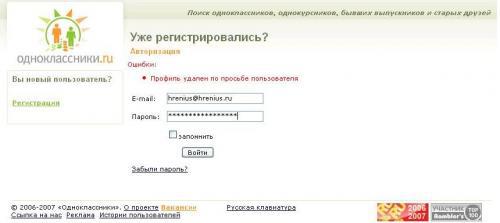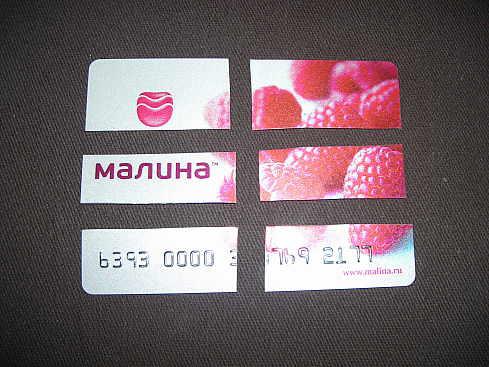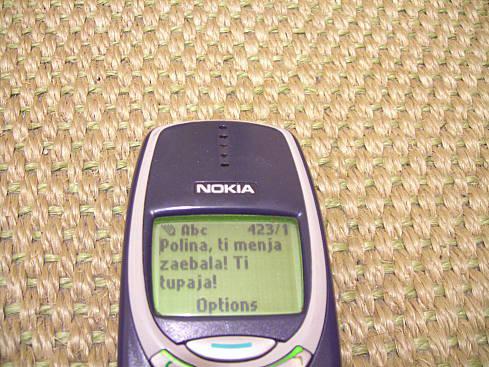 via hre-nius