I'm sure many of you are familiar with this picture of Salvador Dali and its history.
Vkradtse: there is no "Photoshop", all filmed as it was in reality.
The painting, an easel and stool are suspended from the ceiling by fishing line, a chair holding a woman photographer
Philippe Halsman - Yvonne Moser. 28 times the water was poured from a bucket, and the cat throws up in the air,
to stand still for a moment in the light of the flash. Then, as an assistant to restore order in the studio,
films were shown, and evaluate the results. The shooting lasted for six hours and the result is before you.
Photo called Dali Atomicus and sends to the web Dali Leda Atomica,
which is located on the right in the photo.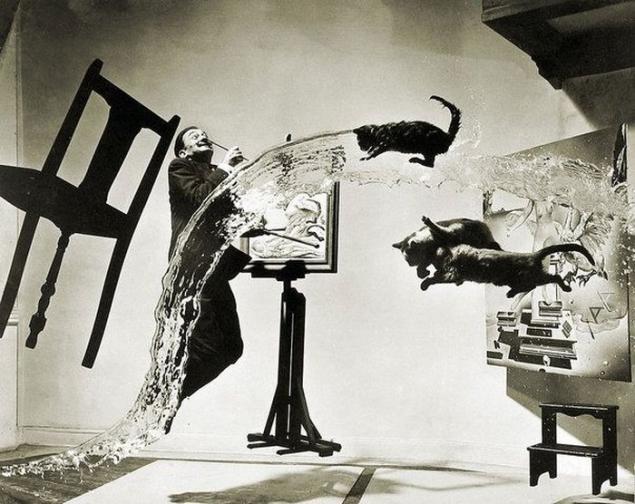 Surely you are familiar with this picture. But did you know other equally surreal works Halsman and Dali? Under the cut you'll find some of them, as well as documentation of the shooting process Dali Atomicus.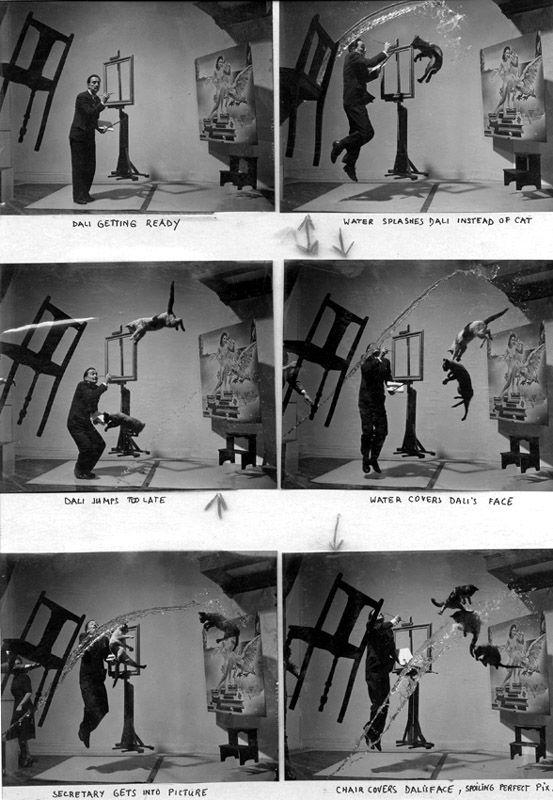 Two larger fragment: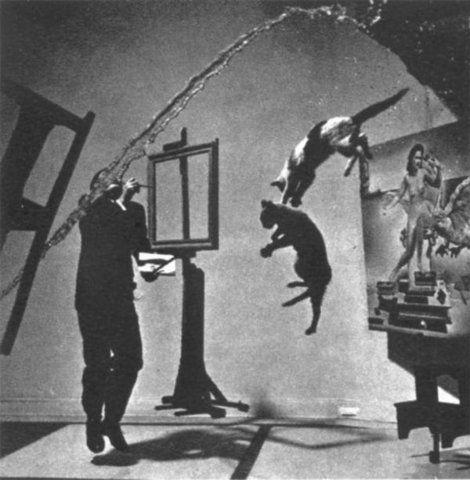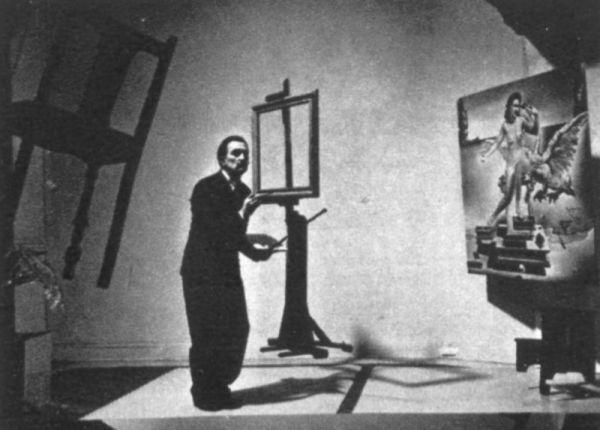 Work In Voluptas Mors