«Jump» or "Jump" - so the most famous series of images, which became an instant classic photography, the photographer famous mid-20th century Philippe Halsman, who also was the founder of surrealism in photography. But his famous "jump", he did not come immediately.
It happened because of the tragic events in his life, Philip was unable to get an education, was forced to leave his native Latvia and the will of fate was in Paris. In order to somehow feed themselves, he decides to make his hobby, and he sometimes photographed, this profession and in 1932 opened in Paris, Halsman photo studio.
It must be said that his career immediately took off, and by the mid 30s, he has already become one of the most fashionable French photographer whose work has been published in such magazines as Vogue, Vu and Voila. He did marvelous portraits of Andre Malraux, Paul Valery, Jean Painleve, Marc Chagall, Andre Gide, Jean Giraudoux, Charles Le Corbusier and other representatives of the artistic bohemia. Not surprisingly, the French press has named Philippe Halsman best portrait photographer of the time.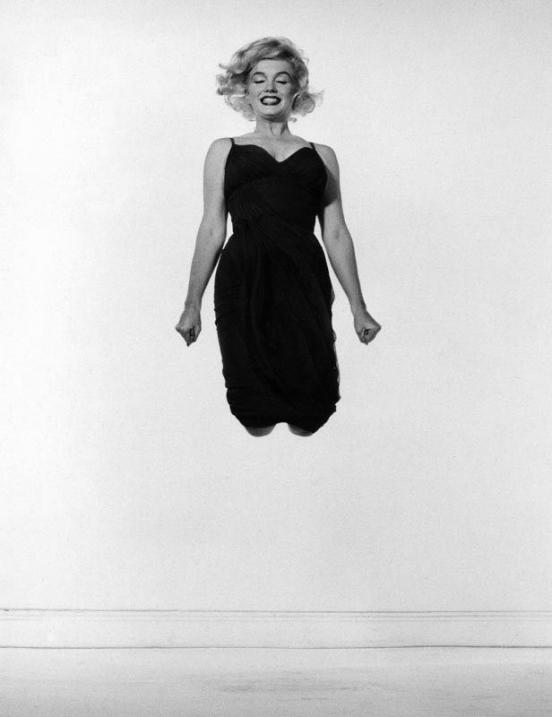 When the Second World War the Jewish family forced to emigrate Halsman in the US, but the photographer himself with his Lithuanian passport a long time did not give a visa. In the end, he comes to the aid of Albert Einstein himself. It was through his intervention Philippe Halsman falls into one of the most important scientists, artists and writers who were given visas to the United States.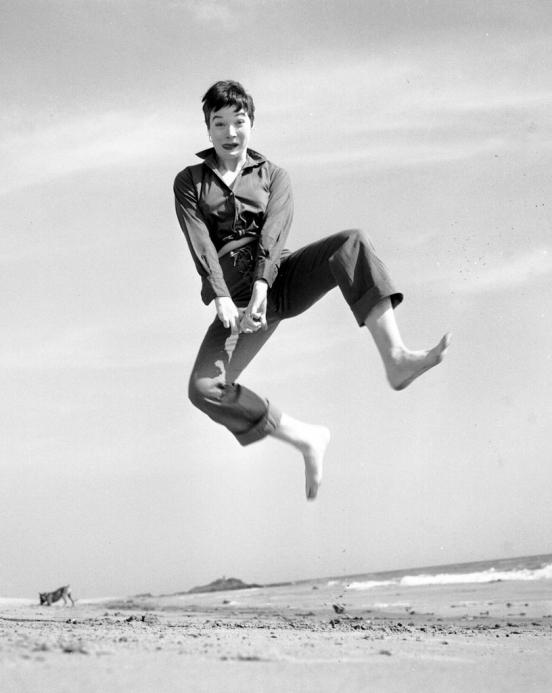 Shirley MacLaine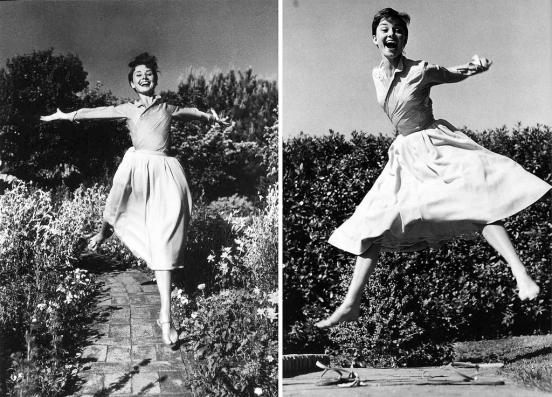 Audrey Hepburn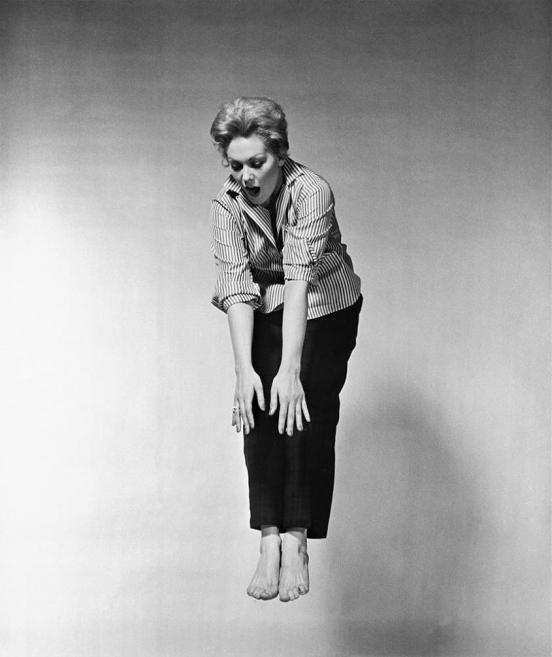 Kim Novak
And in November 1940, Philip arrives in New York. With this temporary reference point starts his most fruitful creative period in his life. It was in America, he really became famous to realize the most daring desires and dreams, made his most famous photographs and published his famous book. Probably for this reason, it is quite rightly called not "Lithuanian photographer," and "American photographer of Lithuanian origin».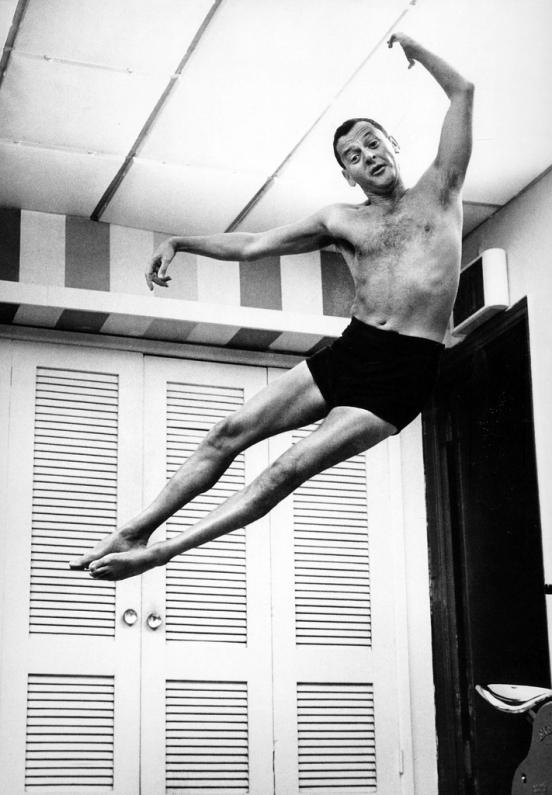 Frank Sinatra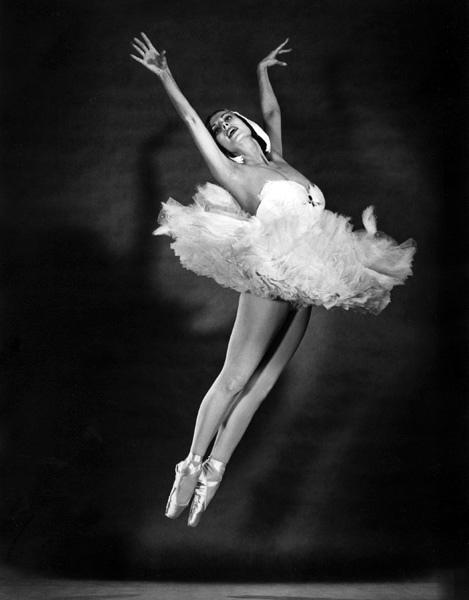 Tamara Tumanov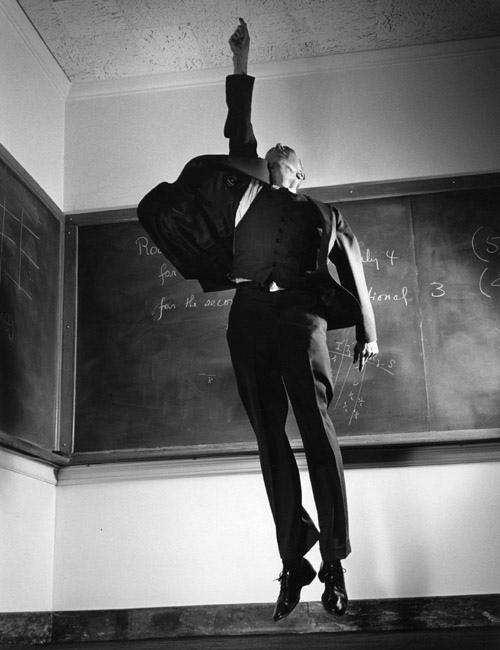 Robert Oppenheimer
As already mentioned, the main and most favorite genre was Halsman portrait photography. I've always been interested in people. A good portrait needs - both today and in a hundred years - to show how the man looked and what he is represented.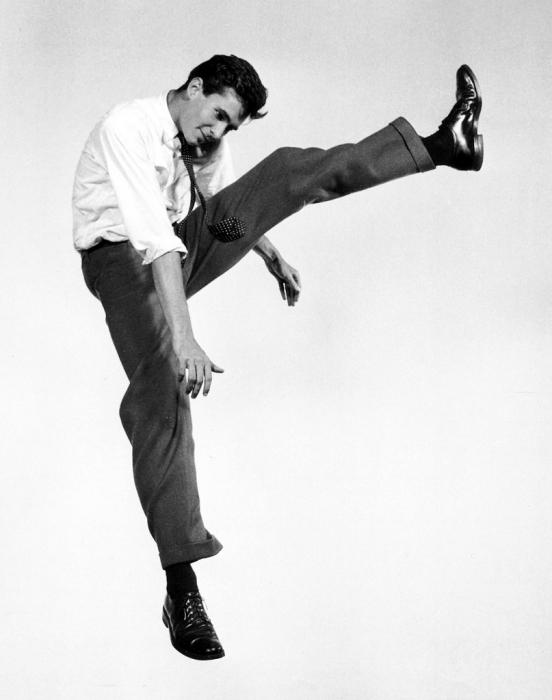 Anthony Persins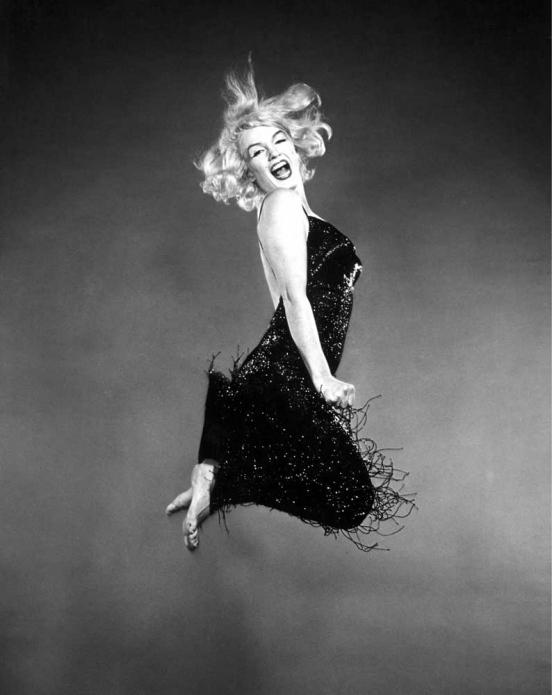 Marilyn Monroe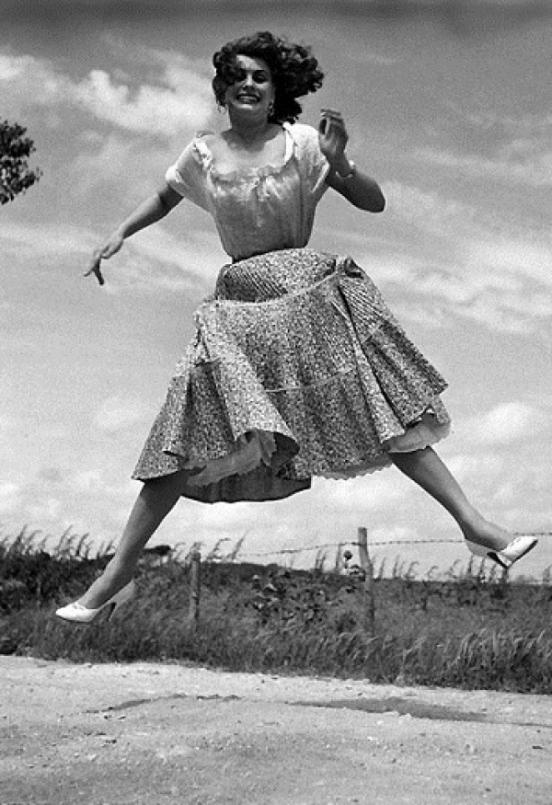 Sophia Loren
This can not be achieved by forcing the person to take a particular position or putting his head at a certain angle. You need to provoke "a sacrifice" to entertain his jokes, lulling silence, daring to ask him such questions that even the best one would be afraid to ask.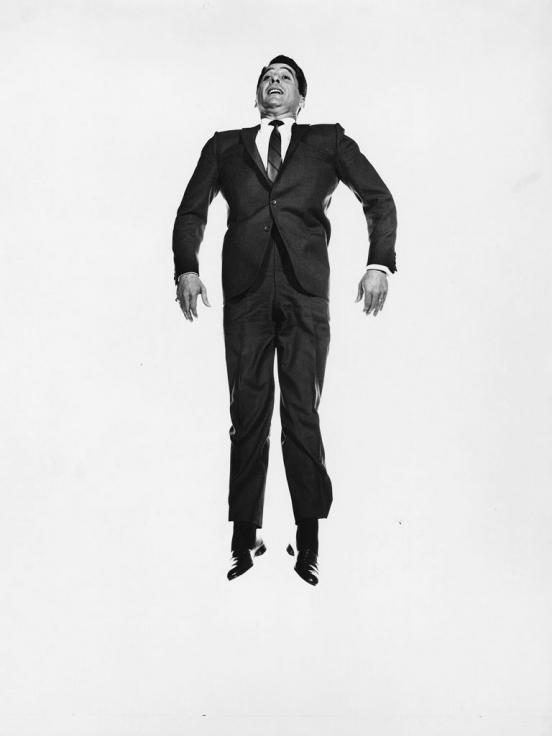 Hal March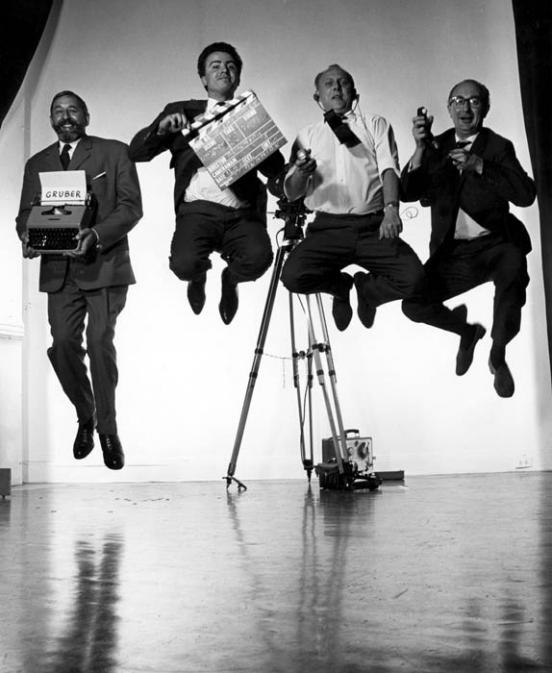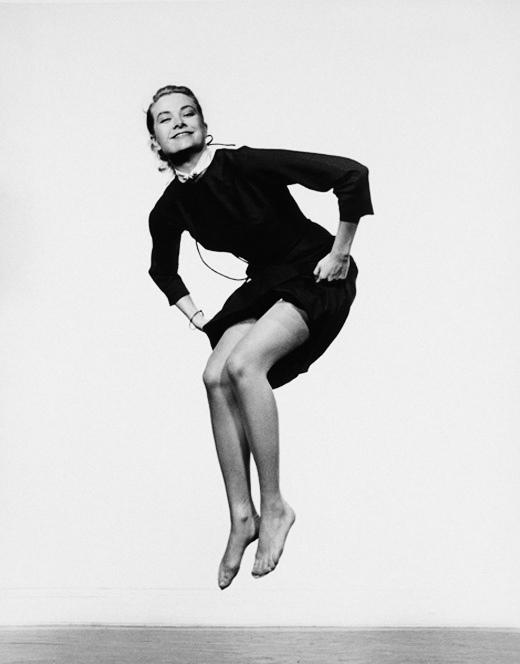 Grace Kelly
That is the tactic employed photographer, when he was first photographed in 1952 Marilyn Monroe. Halsman told her to stand in the corner and put in front of her camera. At the same time, Marilyn looked as if it was cornered. But after Philip himself and his two assistants began telling her all sorts of compliments as if staged a kind of competition to attract her attention. Surrounded by three men staring at her admiring eyes, Marilyn smiled, flirted, giggled, and even bent on pleasure. - Then told Hulsman, who made during this time almost 50 of her photographs.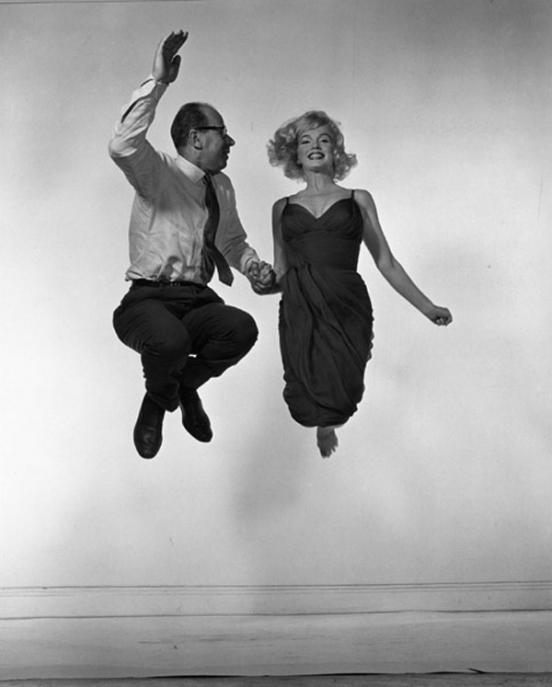 Himself Halsman Marilyn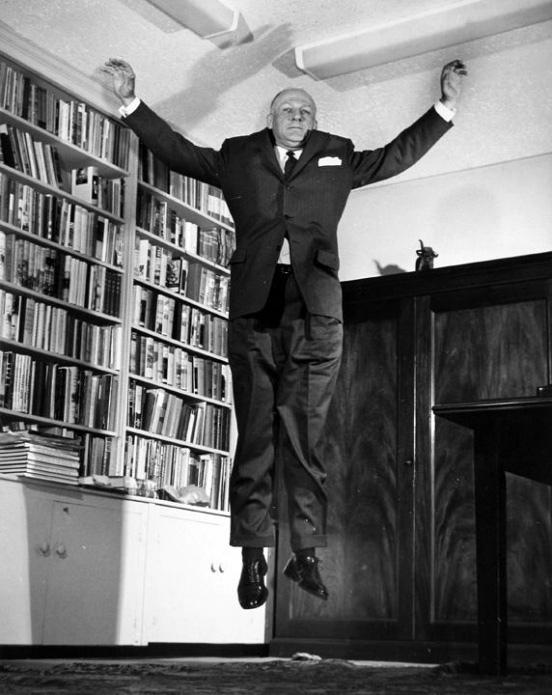 Walter Freese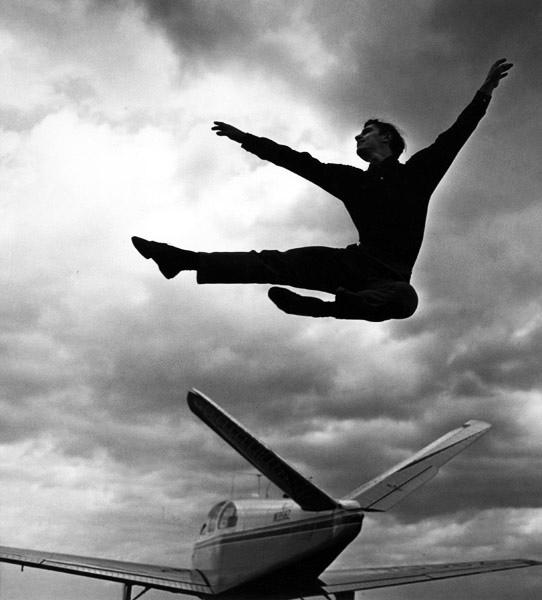 Edward Vilella
In 1941, a landmark happening acquaintance of Philip the famous surrealist painter Salvador Dali. The two seemed to have found each other and immediately became friends. Their creative and friendly relationship lasted almost 30 years. So in 1954, Hulsman released his book titled "Dali's Moustache", which included a lot of photographic portraits of the famous Spanish artist, and, of course, mainly his famous mustache.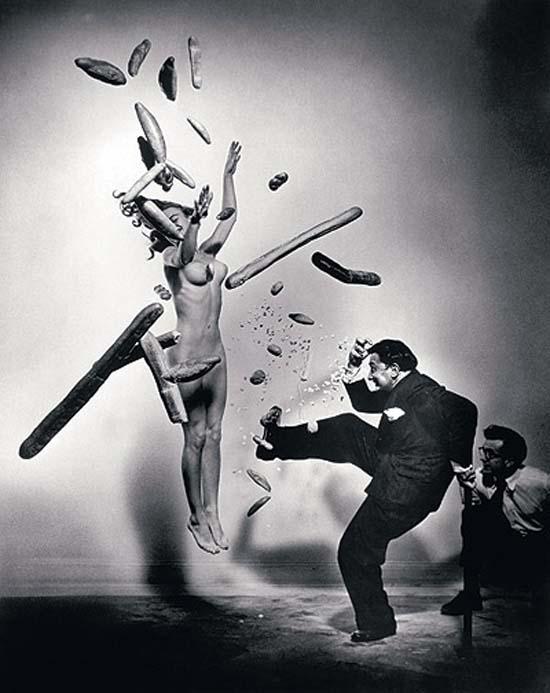 Gala, Dali and Halsman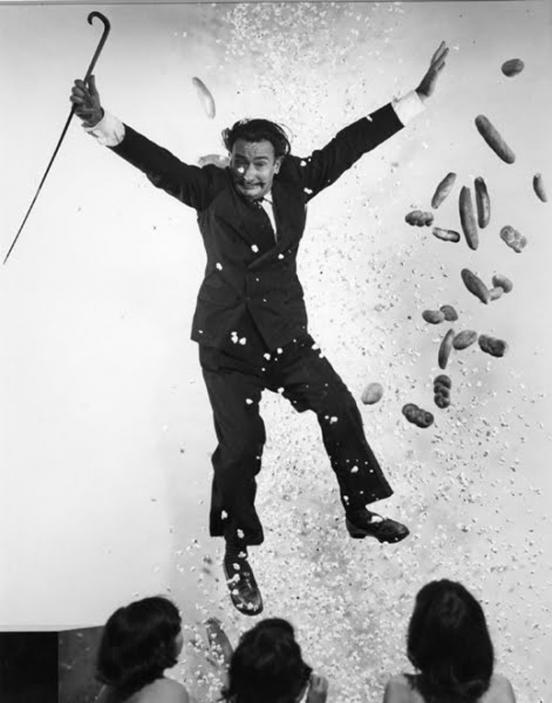 Salvador Dali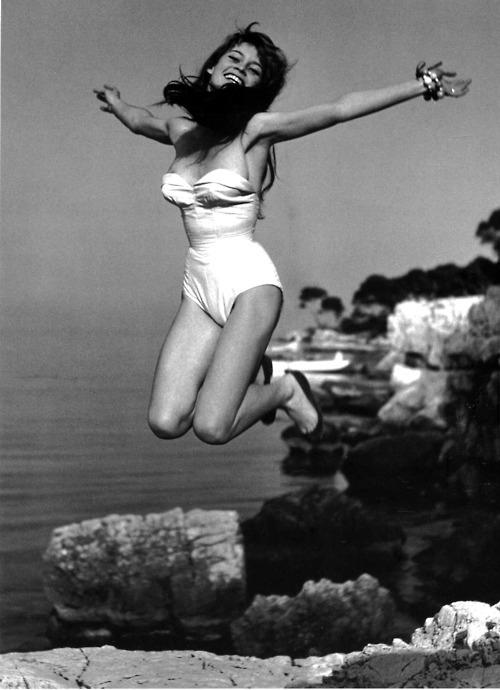 Brigitte Bardot
One day in 1952, Philip Halsmanu received an order to make the official portrait of the family of the famous automobile magnate Henry Ford. And after a long and very complex photo shoot, which was attended by nine adults and eleven children, the hostess invited the photographer to have a cup of tea. And then he looked at her and unexpectedly even to himself asked Mrs. Edsel is not resolved if you take a picture of you jump? It is, of course, looked at him with great surprise, but still smiled: You do not make me jump on those heels? - Only she asked Razuvious.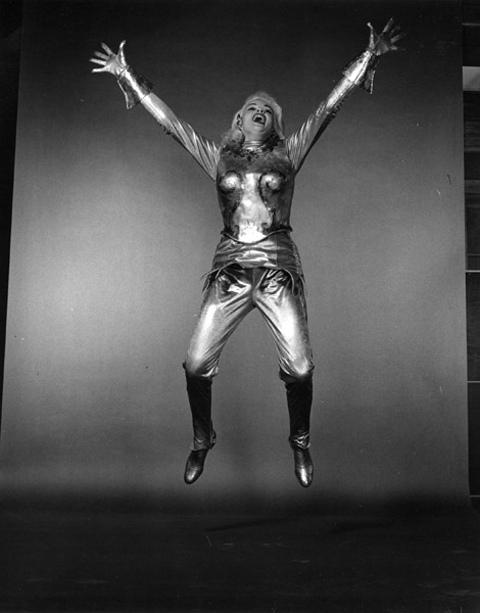 Jayne Mansfield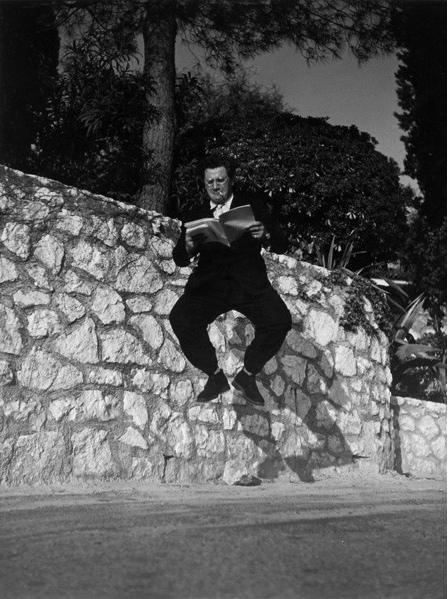 Peter Ustinov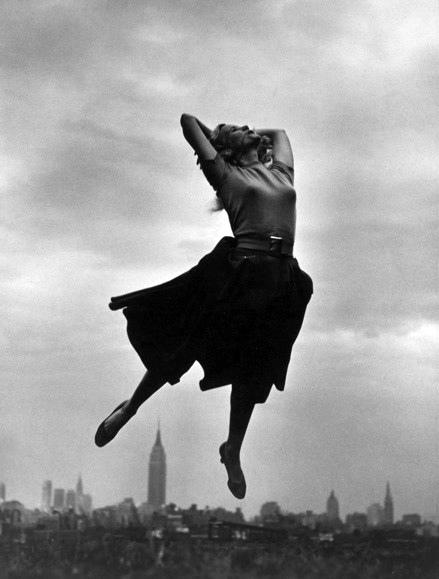 Eva Marie Saint
And for his wife automobile tycoon followed by everyone else: Grace Kelly, Marilyn Monroe, Audrey Hepburn, the Duke and Duchess of Windsor, the future US President Richard Nixon, the father of the atomic bomb, Robert Oppenheimer, and many other actors and artists, politicians and writers, scientists and photographers - total almost 200 famous jumpers, of course, including entertainer of this action Philippe Halsman.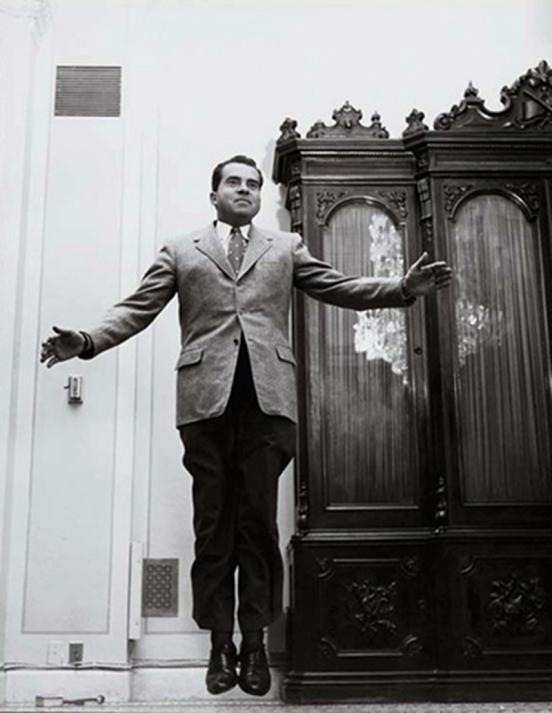 Richard Nixon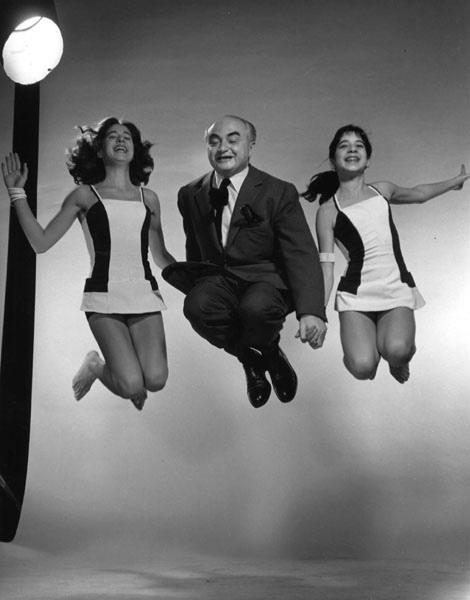 David Seymour (known photographer)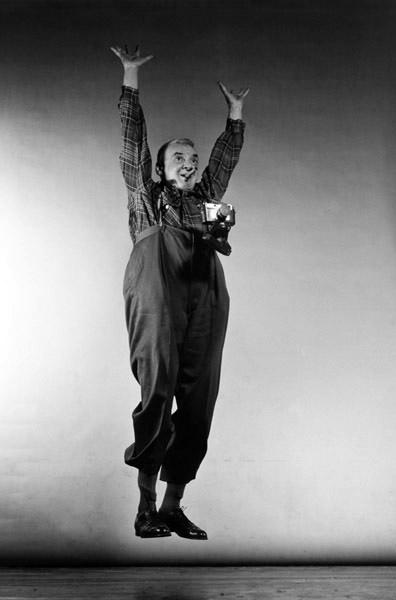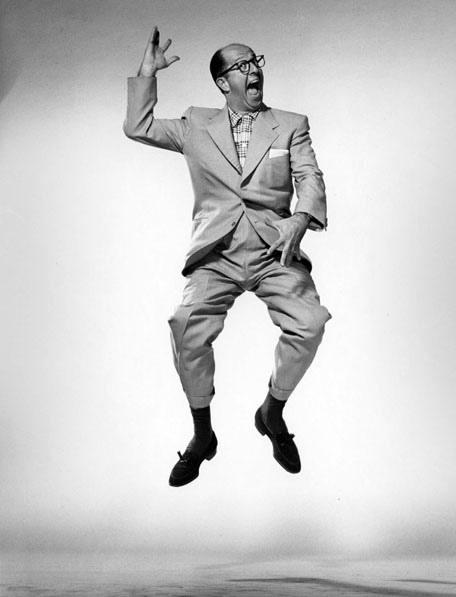 Phil Silvers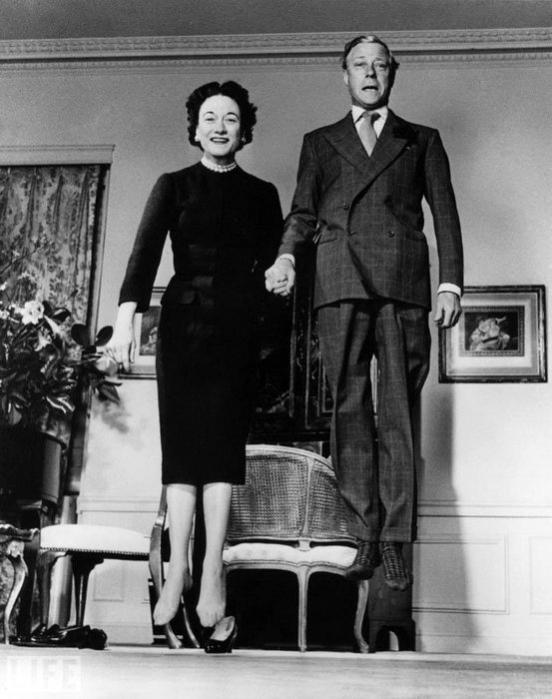 The Duke and Duchess of Windsor
Merit Philippe Halsman was appreciated. So in 1945, Halsman was elected the first president of the American Association of magazine photos, in which he led the struggle for professional and creative rights of their colleagues. In 1951, Philippe became a member of the famous photo agency «Magnum Photos». And in 1958 the magazine "Popular Photography" Halsman calls one of the "ten greatest photographers in the world»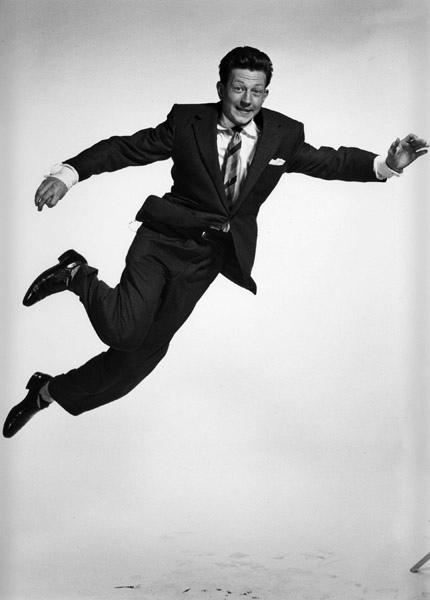 Donald O'Connor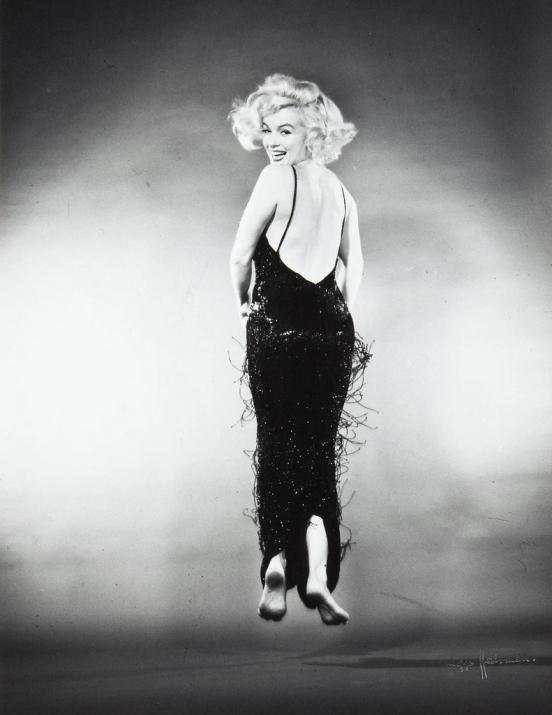 Again Marilyn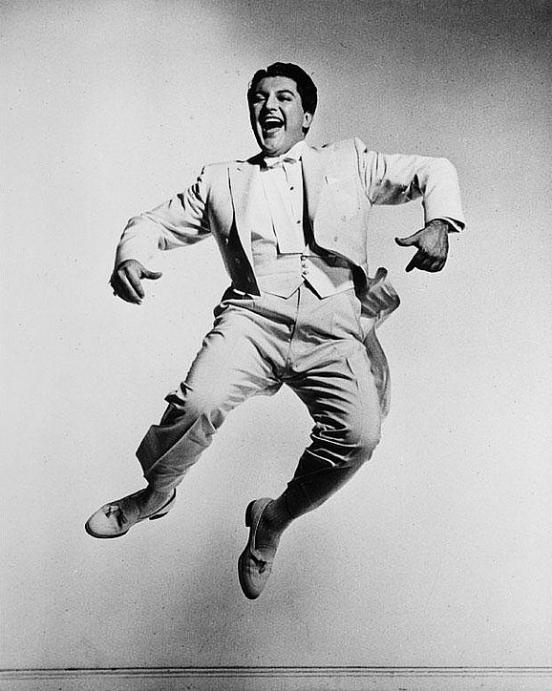 Liberace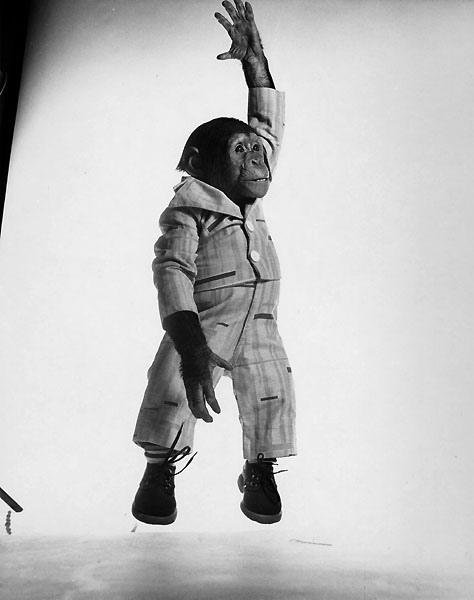 Hand monkey Fred Maggz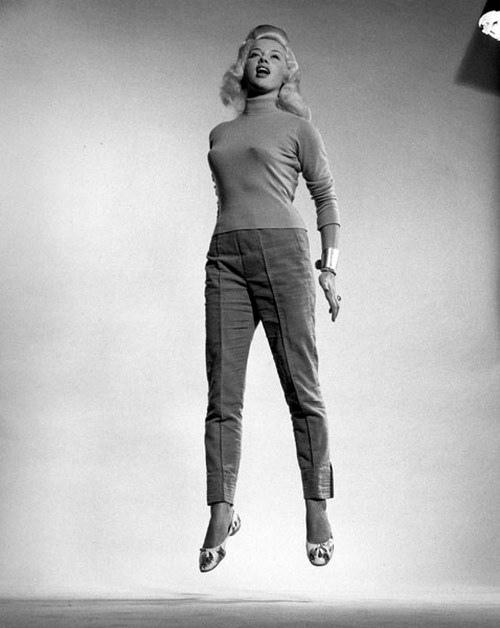 Diana Dors
Himself a master always considered his greatest achievement 101 photos that are printed on the cover of the famous magazine «Life» - the record so far, so no one was beaten.
Philippe Halsman died in New York in 1979. And after this sad event photographer has set another kind of record: in 2006 in honor of the centennial of his birthday Halsmanu in his homeland was a monument - a monument to the first photographers in the world.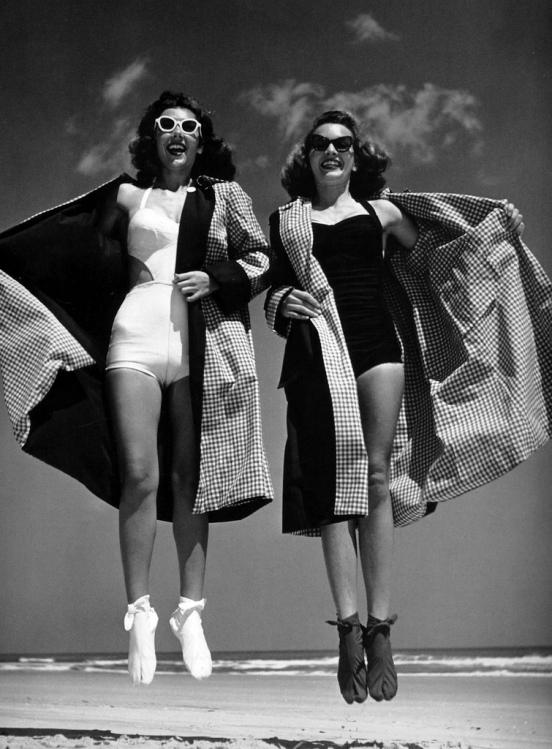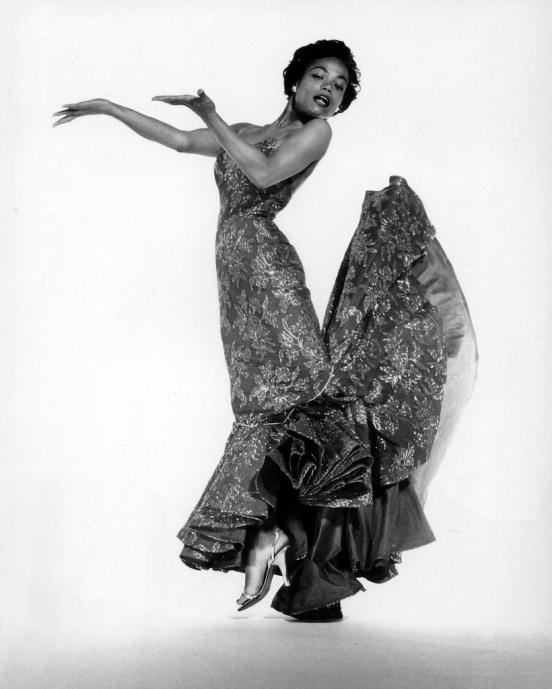 Eartha Kitt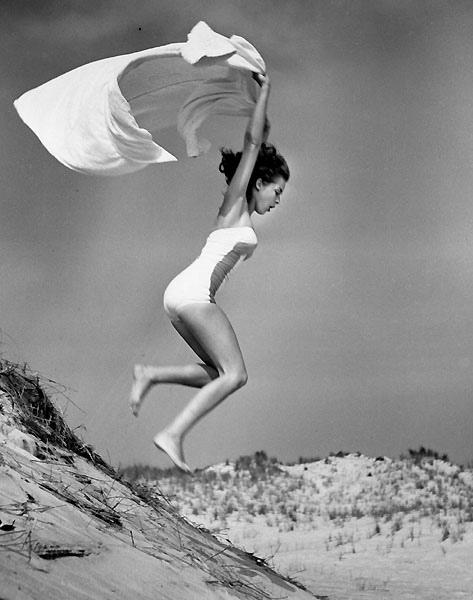 Janet Leigh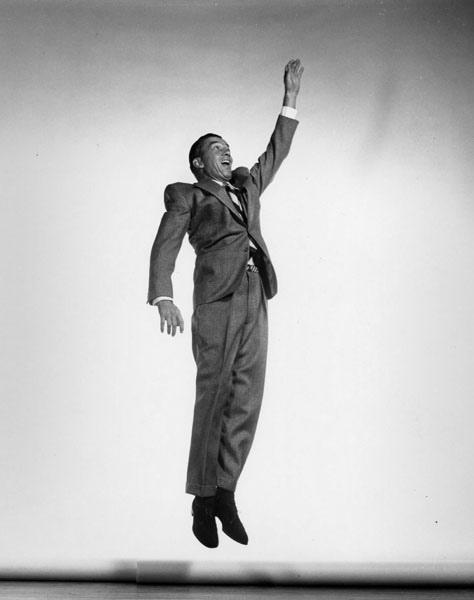 Ed Sullivan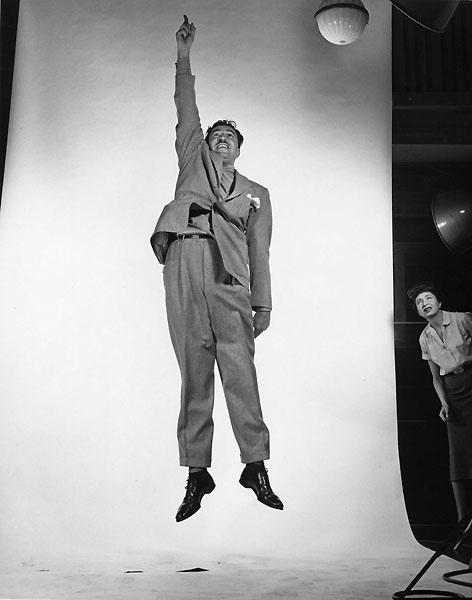 Adam Clayton Powell
When a person jumps his attention is mainly directed to the act of jumping, the mask falls off and there will be his true face. -so Halsman revealed his intentions in the preface to the photo album "The book jumps", which was released in 1959.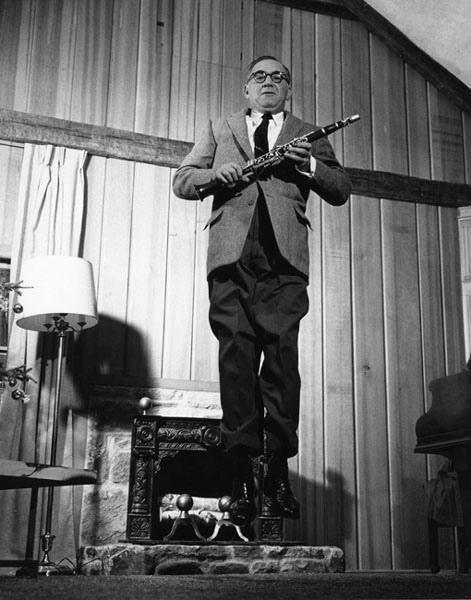 Benny Goodman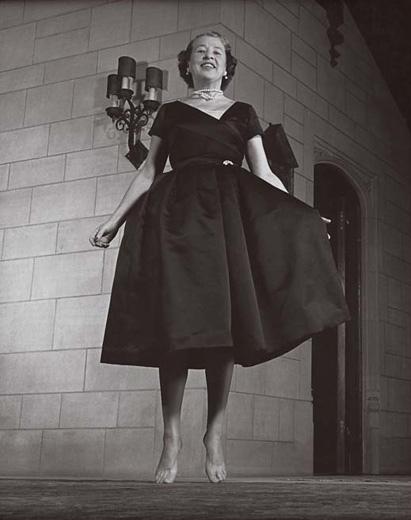 Henry Ford's son's wife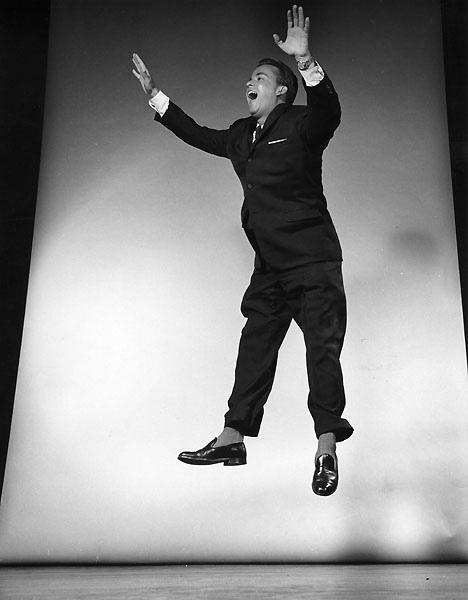 Dick Clark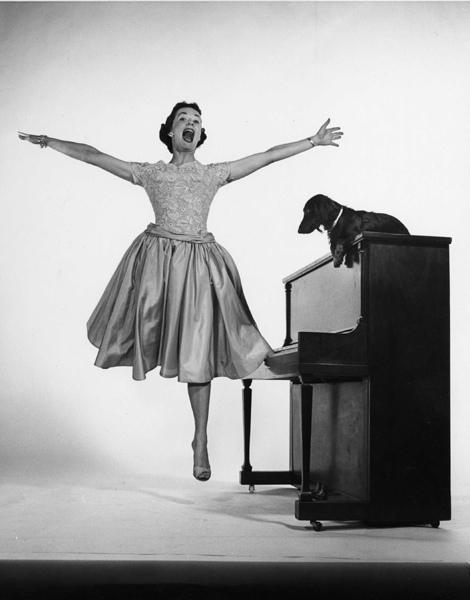 Gisele MacKenzie