June 11 in South Africa at Soccer City stadium in Johannesburg, hosted the opening ceremony of the FIFA World Cup 2010, which captured the imagination of vivid performances and national color. The main theme of the show was the legacy of Africa as the cradle of mankind.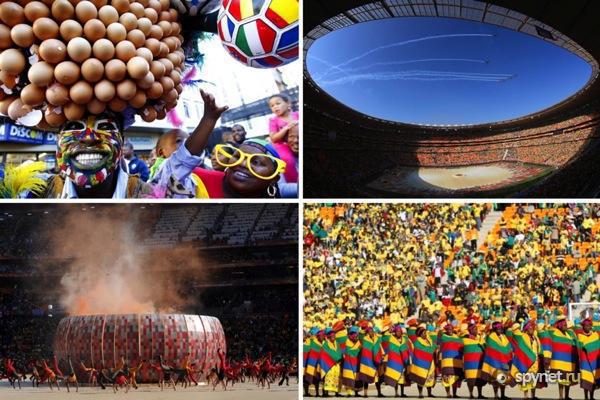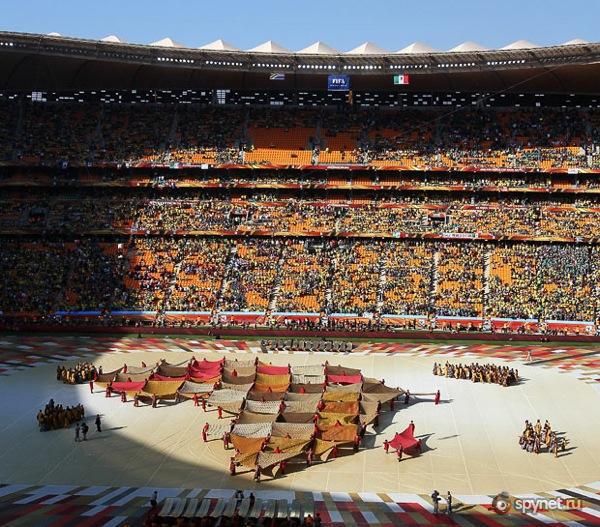 During the opening ceremony of 2010 World Cup South Africa on television watched some 500 million people from 215 countries. Another 85,000 were able to see it directly at the stadium "Soccer City" in Johannesburg.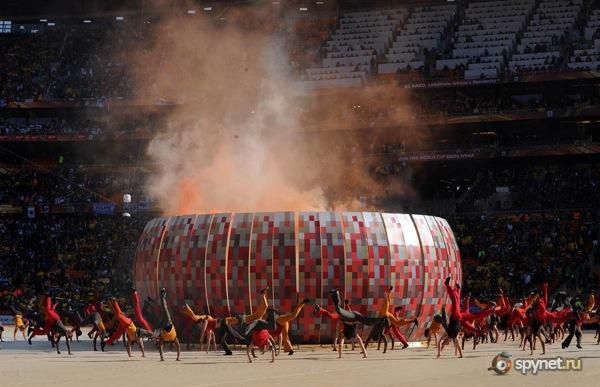 During the Performance over the city flew fighters, muffling the noise of tens of thousands of pipes, vuvuzel. She hovered above the scene of a giant ball, and Nobel Peace Prize laureate Desmond Tutu (Desmond Tutu) danced to the accompaniment of the podium in 1500 of ethnic performers. The opening ceremony of the World Cup 2010 were also made by African musicians Hugh Masekela, Femi Kuti, Khaled, Osisiba and American singer R. Kelly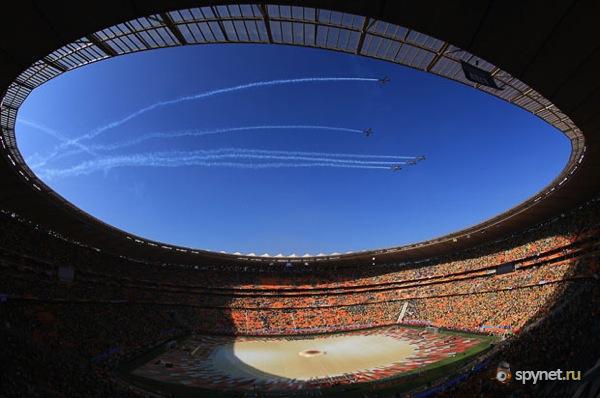 alismanom World Cup is a leopard Zakum (Zakumi) with green hair and a T-shirt with the words, SOUTH AFRICA 2010 and the anthem of the tournament in South Africa - the song of Shakira (Shakira) called «Time For Africa», written in collaboration with a group Freshlyground from Cape Town.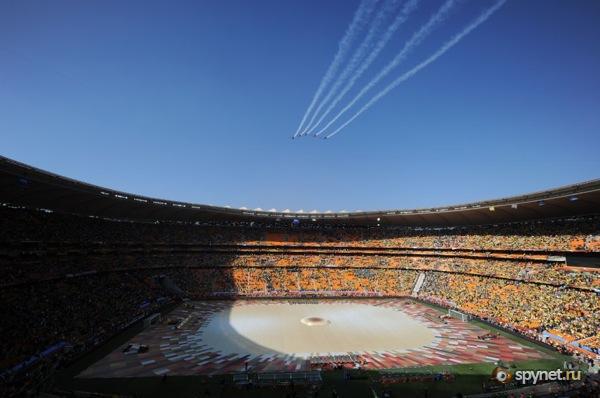 During the opening ceremony of the FIFA World Cup 2010 under the rhythm of the drums at the stadium Soccer City posted image 32 participating teams and banners of nine host cities.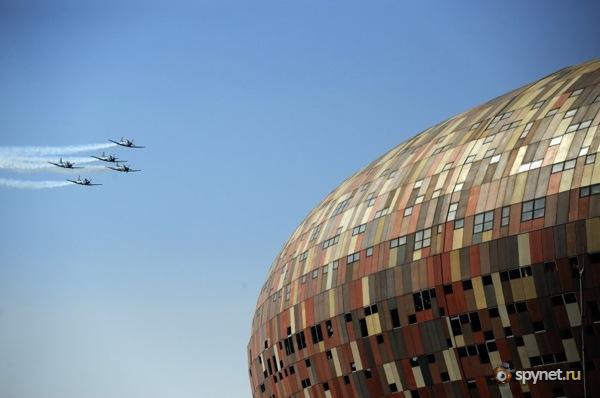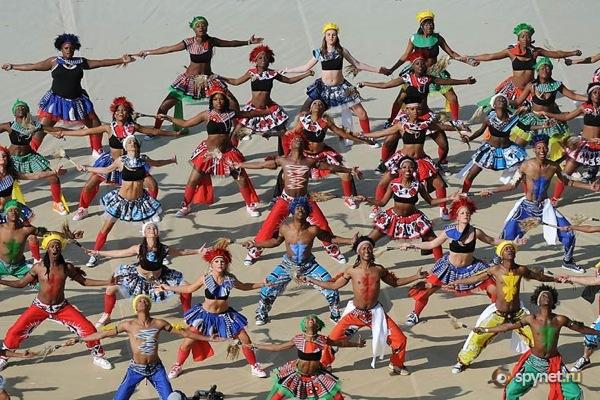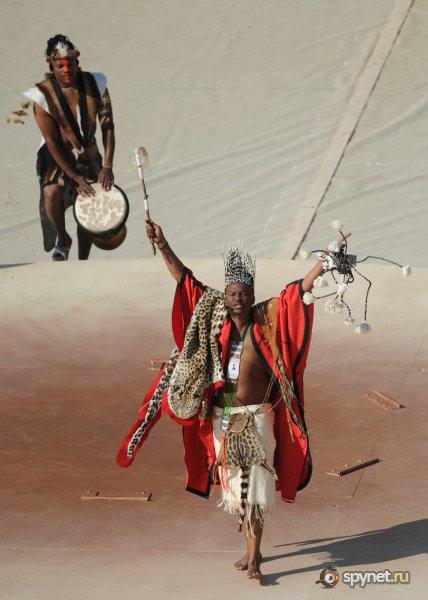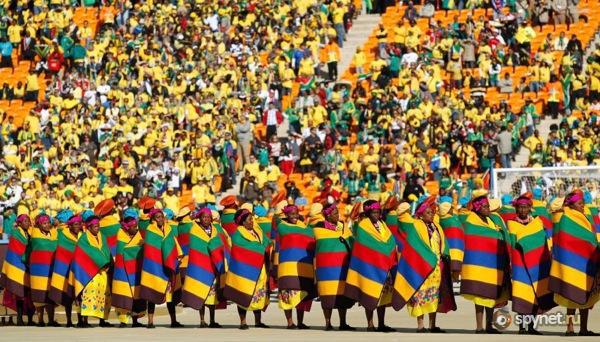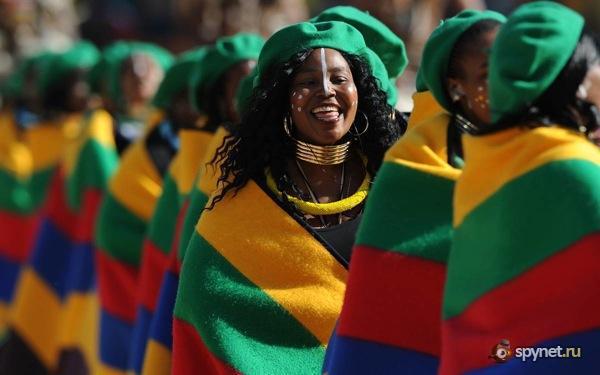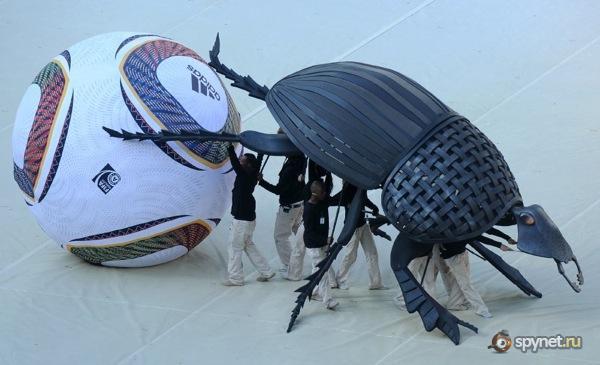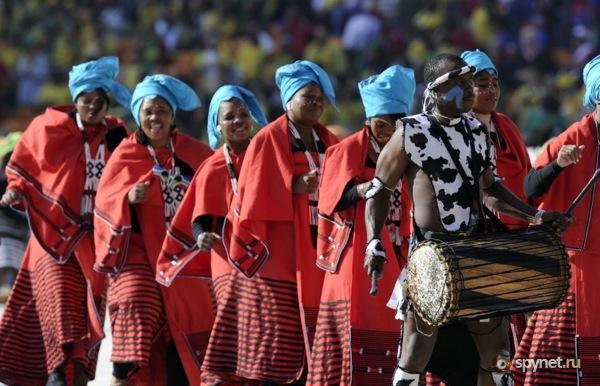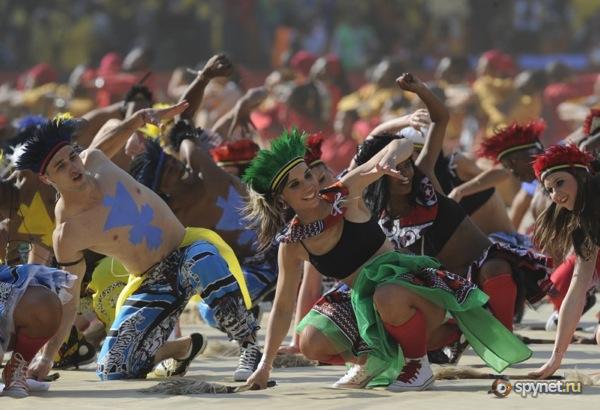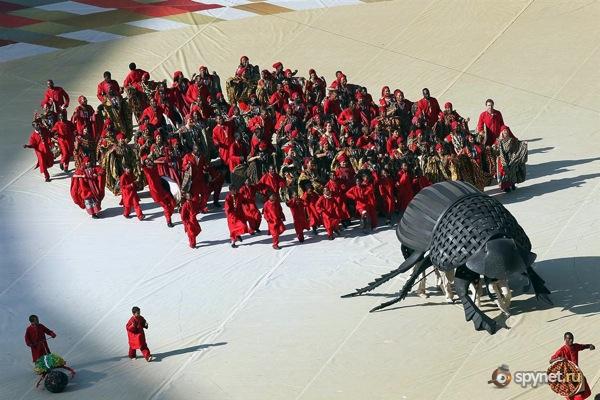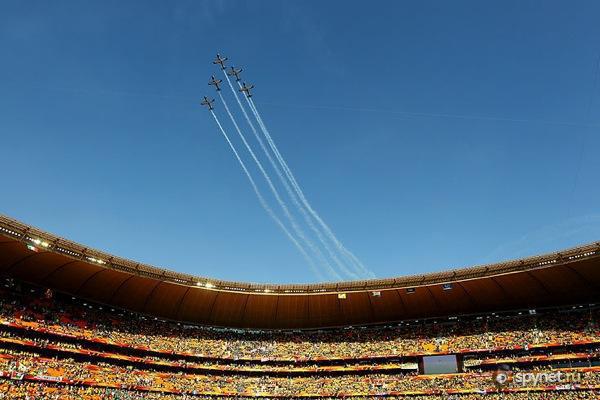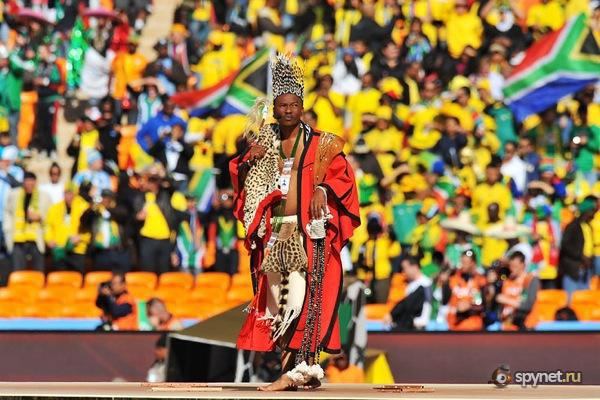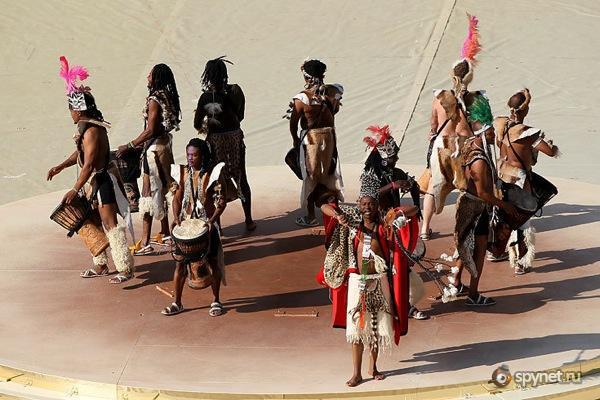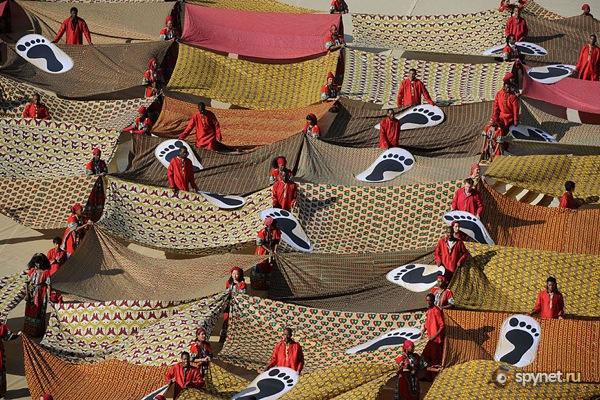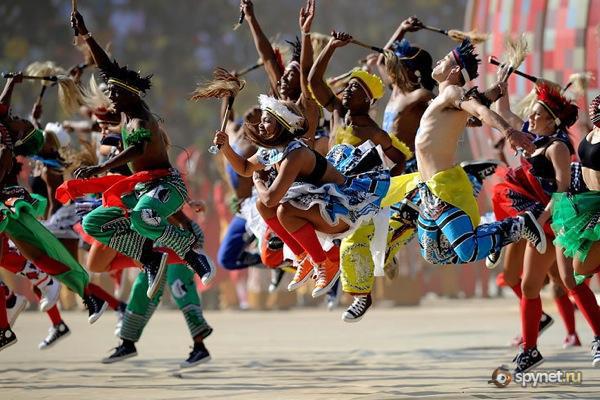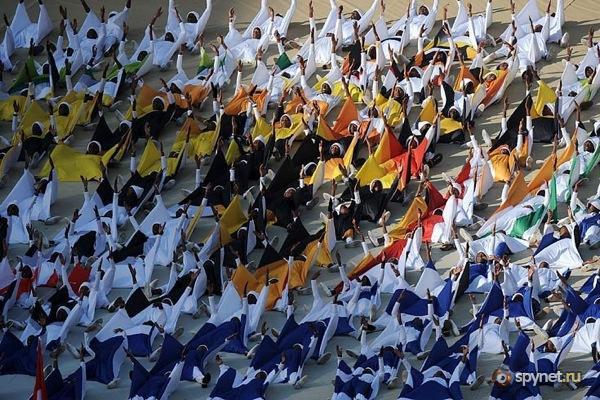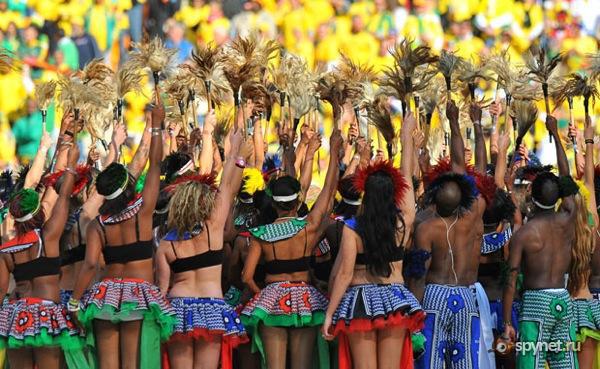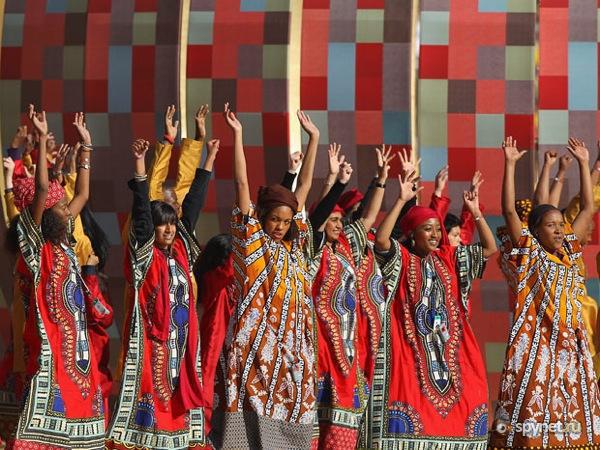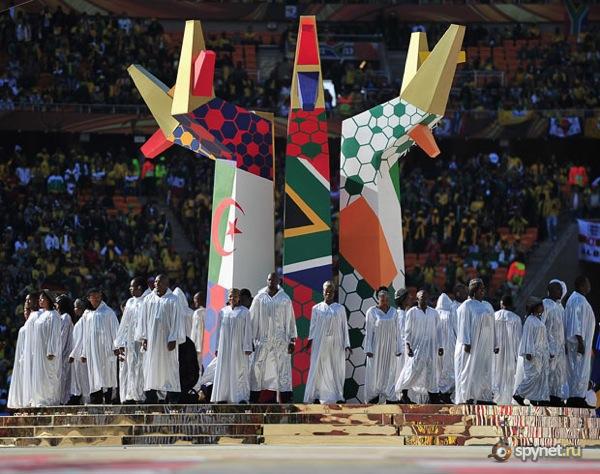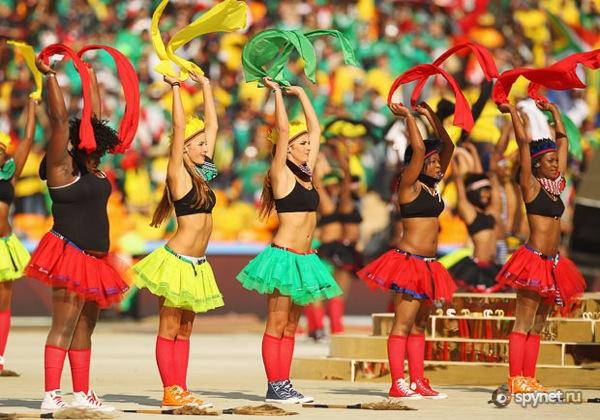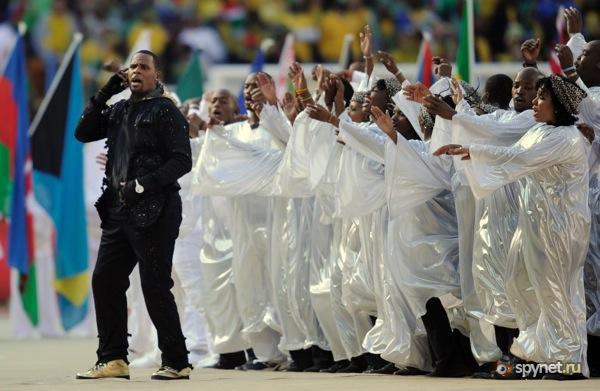 Speech by American singer R. Kelly. with the song «Sign of Victory» at the opening of the World Cup 2010 in South Africa.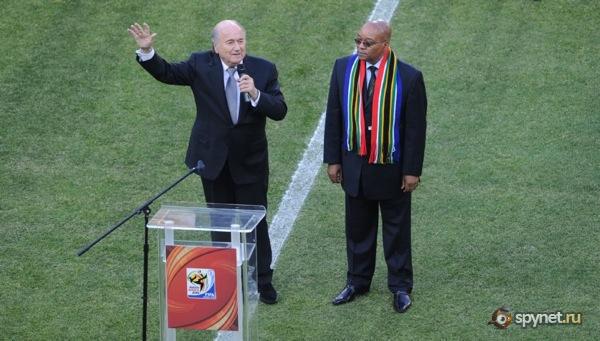 President of FIFA Sepp Blatter and South African President Jacob Zuma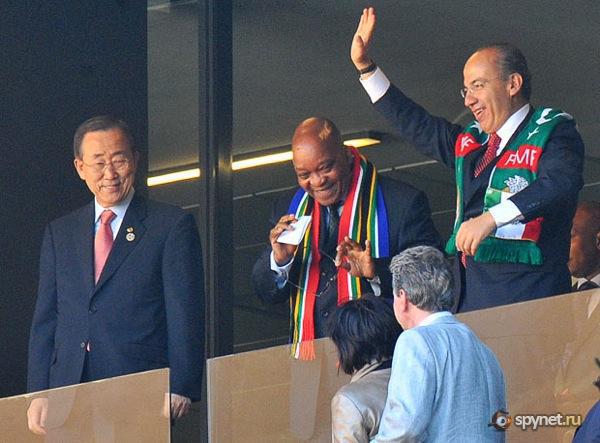 President of the Republic of South Africa Jacob Zuma, together with UN Secretary General Ban Ki-moon (Ban Ki-moon) and Mexican President Felipe Calderon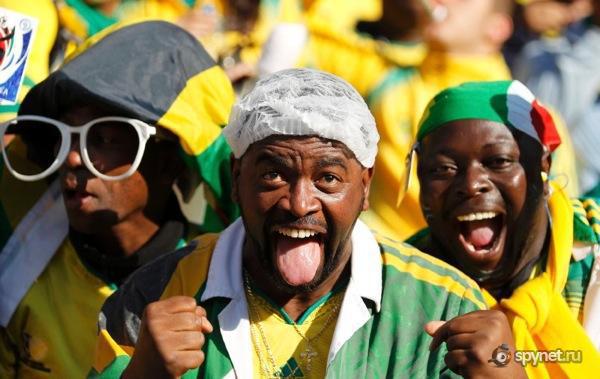 South African fans.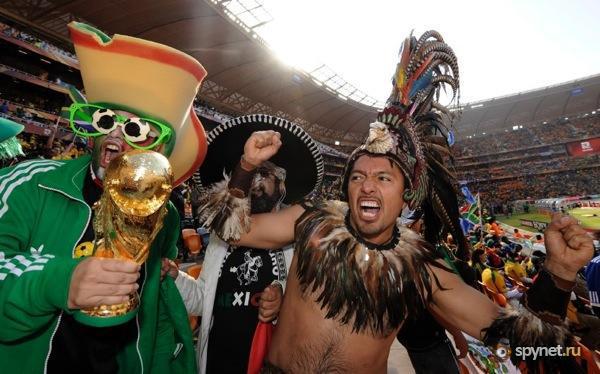 Mexican fans before the start of the first game of the World Cup - South Africa team against a team of Mexico.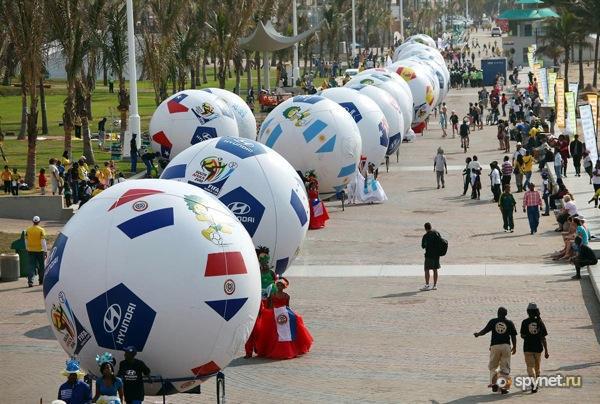 Huge soccer balls in Durban, South Africa.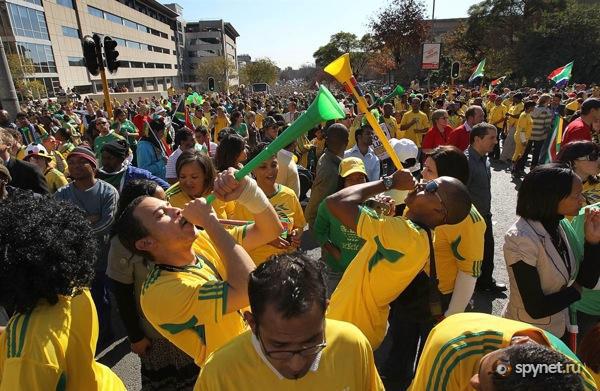 On the streets of Johannesburg.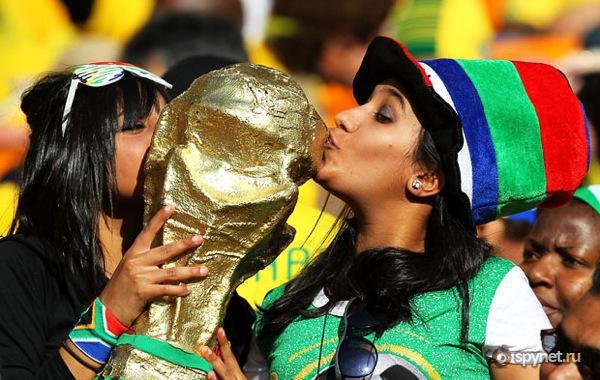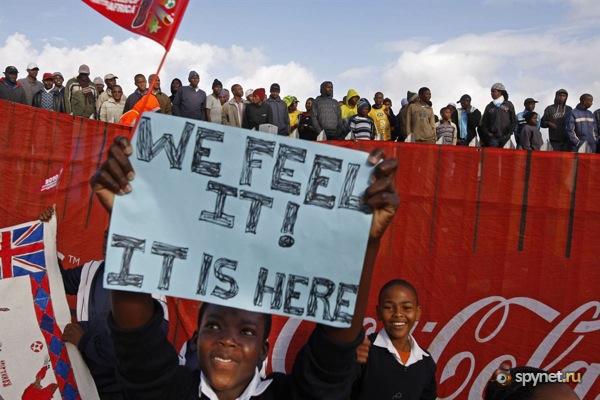 Tambo Sports Centre in Cape Town, South Africa.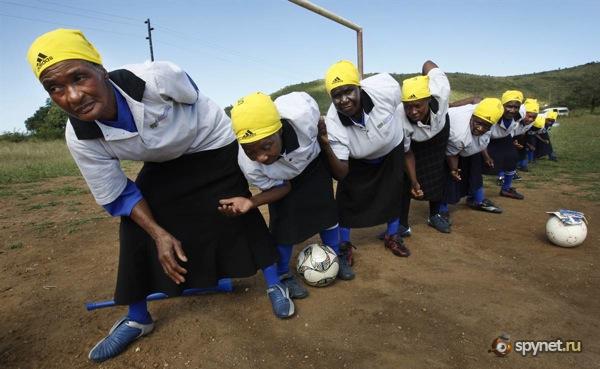 Football League South African grandmothers South African Grannies' Football League.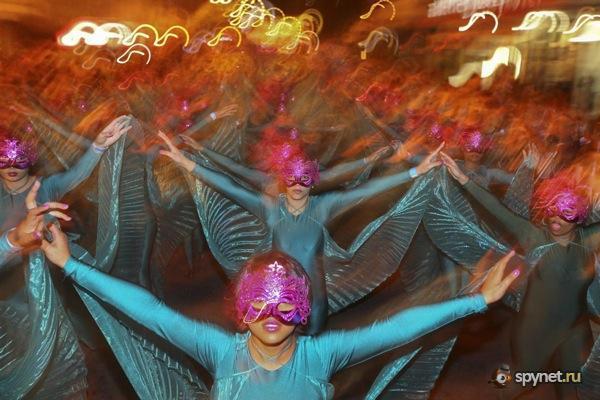 Carnival to mark FIFA World Cup 2010 in Cape Town.