Rail airship (Schienenzeppelin) was built in 1930 in Germany.
He worked on the 12-cylinder engine with BMW VI power 600 hp
Behind at the rail of the airship was a wooden propeller.
June 21, 1931 Schienenzeppelin made history by riding the 20-kilometer stretch on the line Berlin-Hamburg at the speed of 230 km / h.
This record was broken by as much as 20 years in 1951.
But railway airship never went into mass production.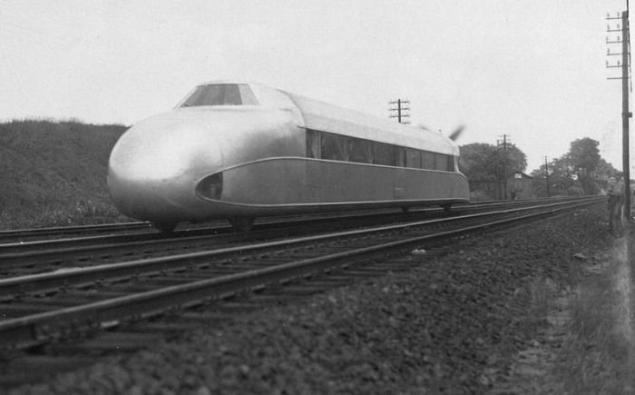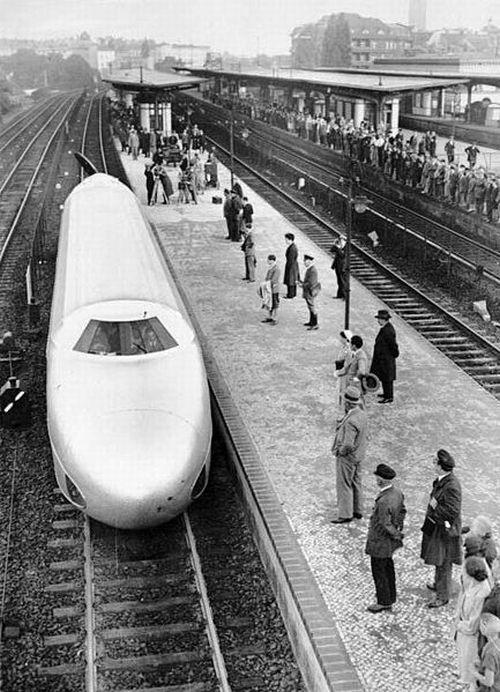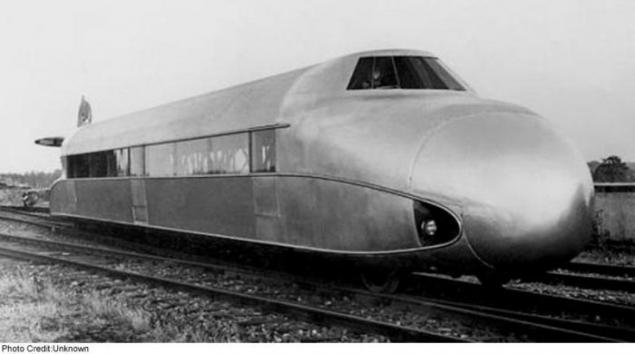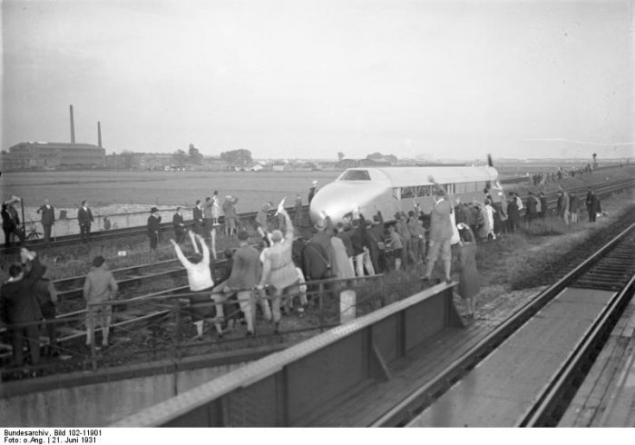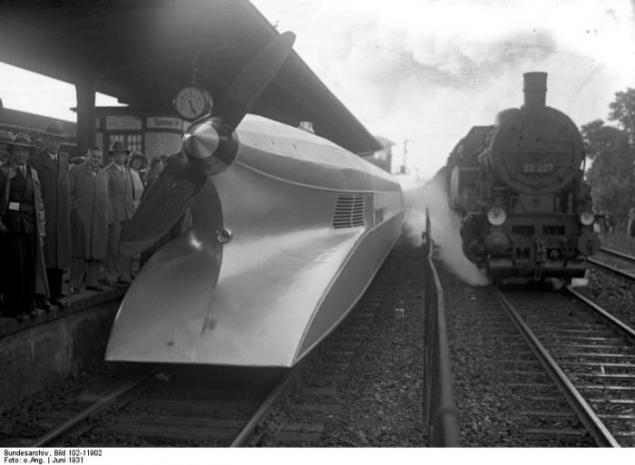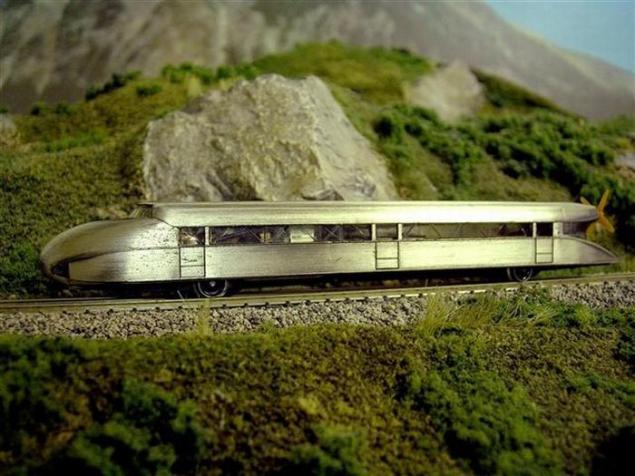 via source