The legendary rock band Deep Purple concert in Moscow on the eve of his visit to long-time fans, Russian President Dmitry Medvedev. The Russian leader took musicians in state residence "Gorki-9", where they drank tea, chatted and took pictures. Medvedev told him as a child, being a DJ, he always chose to playlist name records Deep Purple.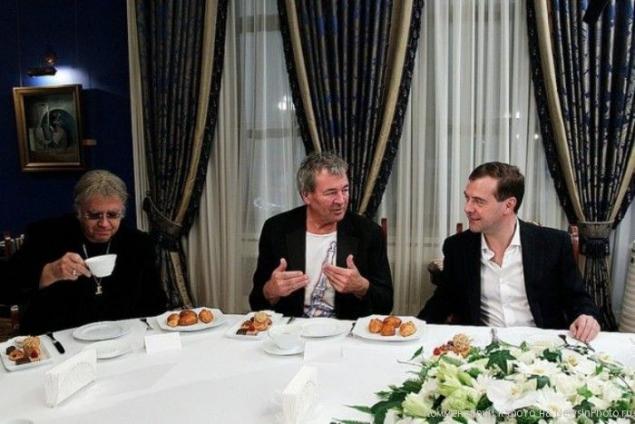 2. Dmitry Medvedev has repeatedly stated that a fan of the classic British rock band. This time, he again told the musicians and band leader Ian Gillan that since the Soviet era in our country there are numerous loyal fans Deep Purple.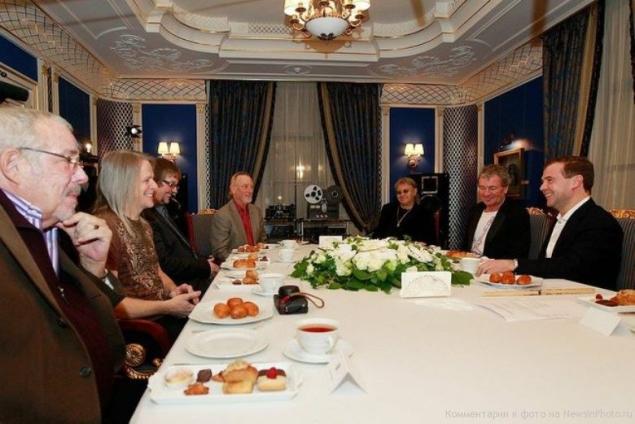 3. In turn, lead singer Ian Gillan expressed his happiness that in Russia there are several generations of fans of Deep Purple. "During the concerts we feed off the energy, especially from young fans, and I think we have a great opportunity to feel it again," - said the musician.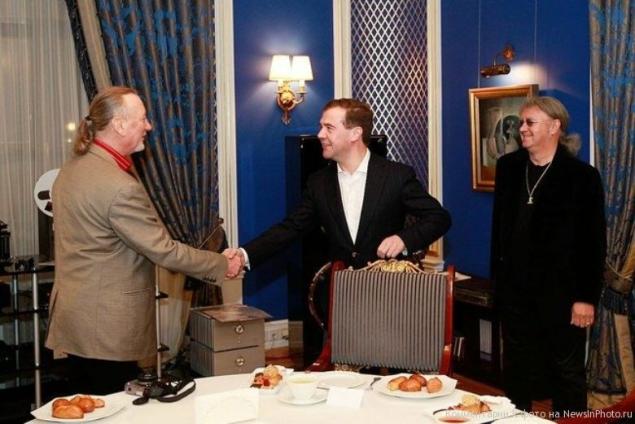 4. During the meeting, Deep Purple drummer Ian Paice presented President souvenir - his drumsticks.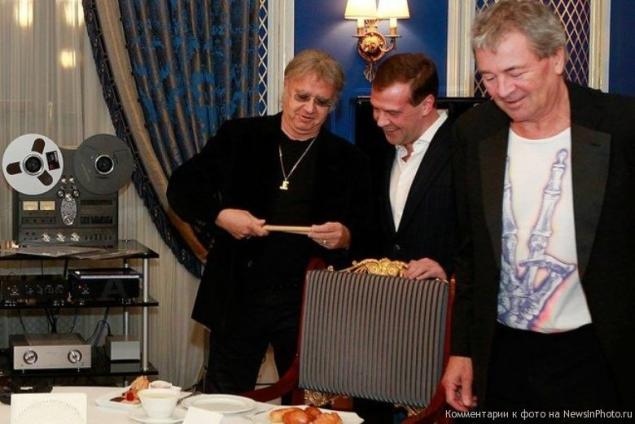 5.