We invented a new way to treat the people of Indonesia. Every day they come to the railway and go straight to the rails in Rawa Buaya. They believe that it is their heals.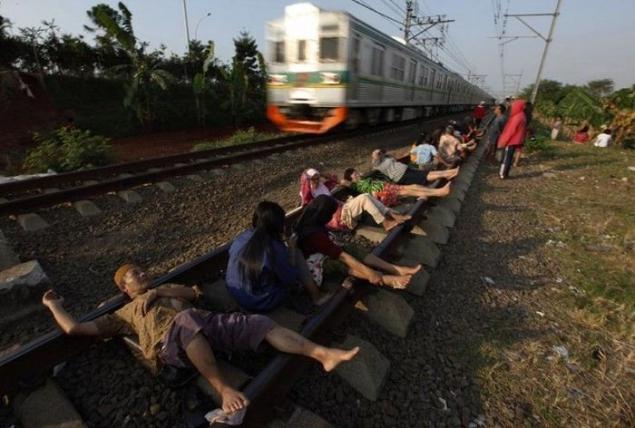 1. For more than a year, the residents of a small town in Indonesia come to lie on the railway line at the station Rava Boillat.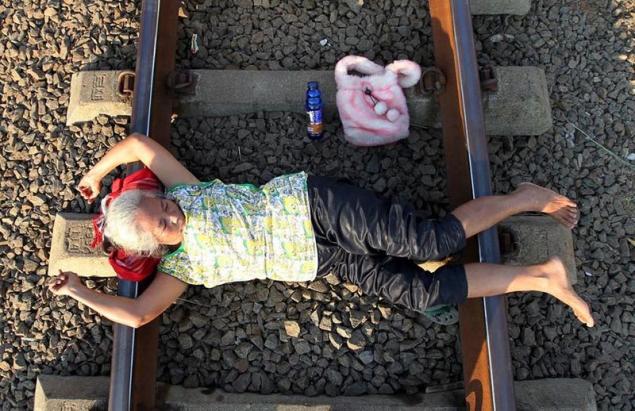 2. Indonesians just tens fall on the track, ignoring the passing train.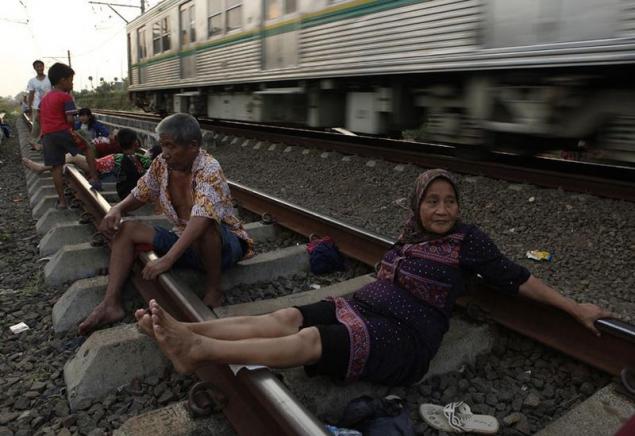 3. People are convinced that the electric current flowing through the rail tracks, can help in curing a number of diseases.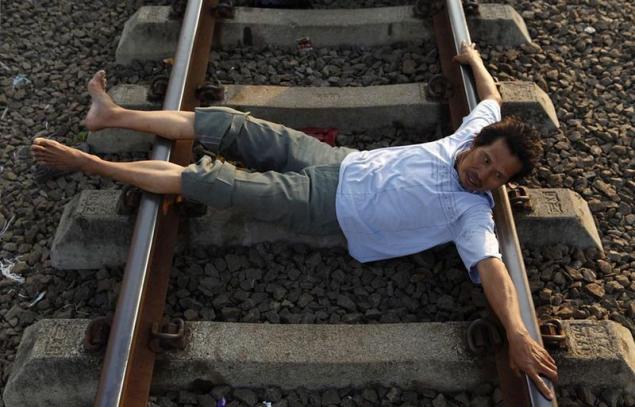 4. conviction of Indonesians, this therapy cures diabetes, gout, rheumatism, hypertension, high cholesterol and obesity.