Eden Project - is not only an outstanding piece of architecture that affects the audience with their appearance, but also the world's largest greenhouse. Inside the artificial biomes - plants collected from around the world.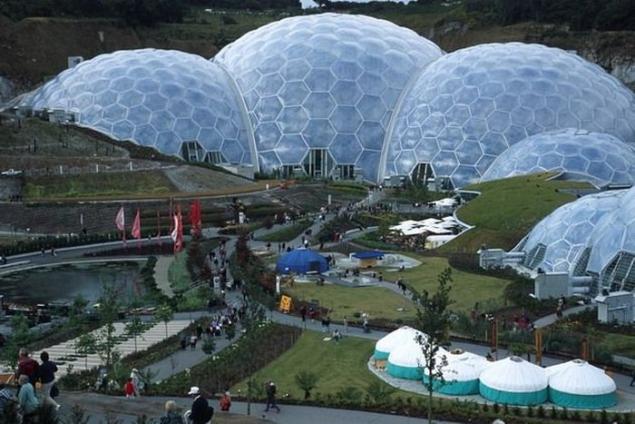 In the British province, Cornwall, away from busy roads and the popular hiking trails near the small town of St Austell built a unique greenhouse - Eden Project, the place where the assembled one of the largest collections of flora on the planet, a true Garden of Eden, which is embodied in the life the idea of ​​the beautiful, flower-filled world, the preservation of which depends on each person on Earth.

The instigator of the project was Tim Smith, a music producer, and architectural development took Nicholas Grimshaw, whose experience is not something, and Waterloo Station in London.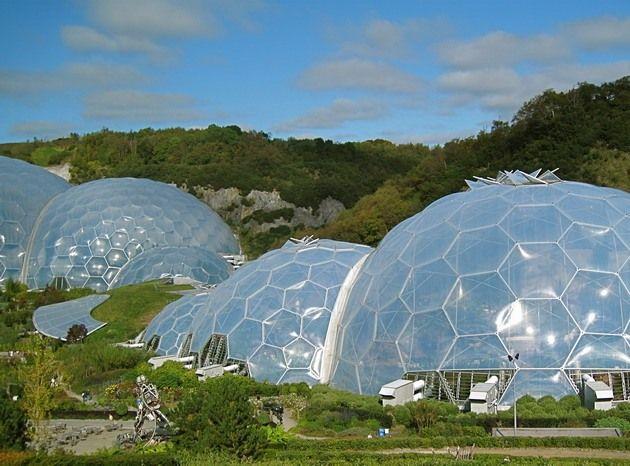 The success of the venture, few believed, but the result exceeded all expectations.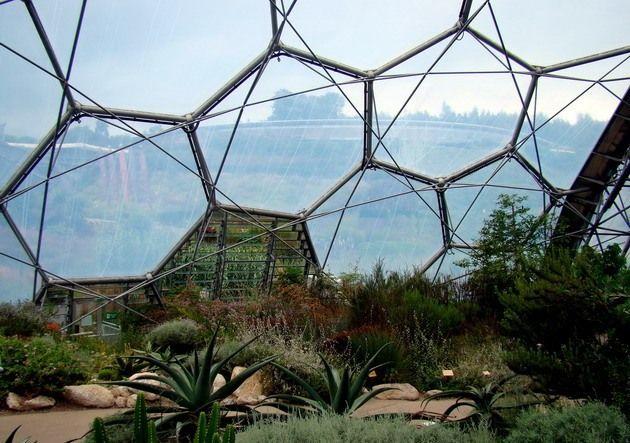 The opening of the complex took place on March 17, 2001. Covering an area of ​​1, 6 hectares is located two greenhouses made quite unusual - this is a huge, interconnected geodesic domes - biomes covered with multi-layer, translucent film ETFE, well passes ultraviolet rays, which is important for the well-being of plants.