It is believed that in the interiors with bright colors too difficult to live. The Swedish architecture firm Tham & Videgard Arkitekter decided to deny it and developed a bright new design of the apartment in Stockholm.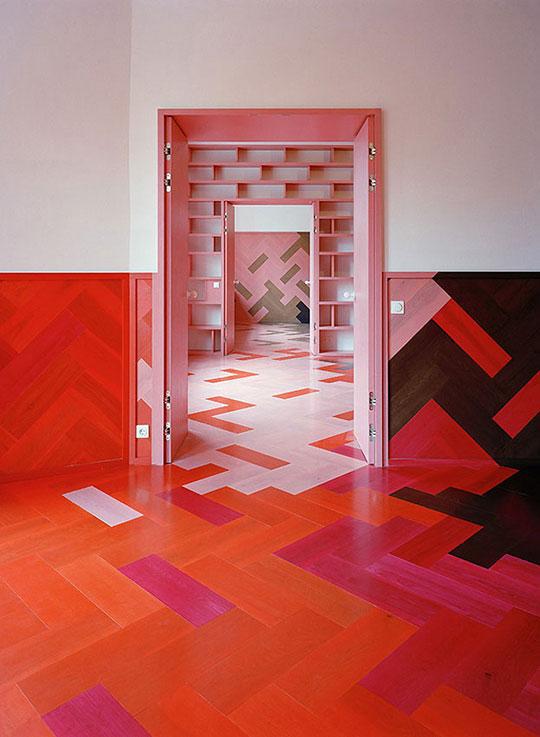 The windows overlook the park Humlegården (Humlegarden). The architects worked on the basis of color, seasonal color changes of trees in the "winter with gray and black to bright in summer and rich green, then red and yellow autumn».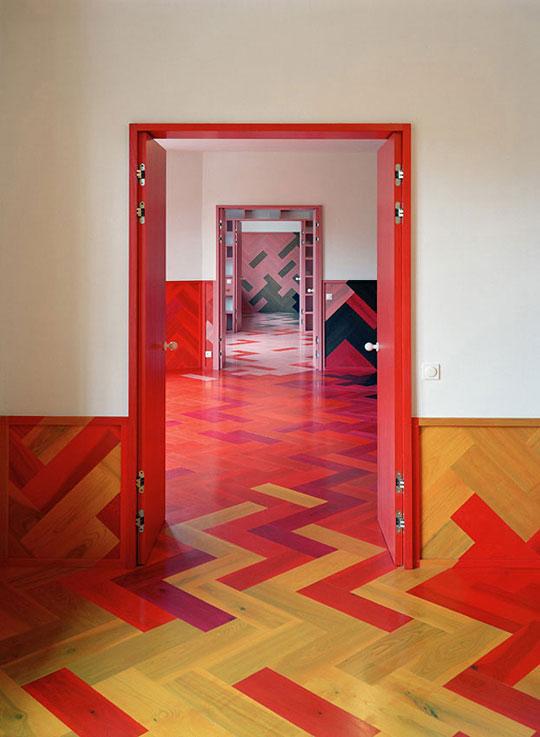 Sex and the lower part of the walls in the rooms are covered with wooden slats, forming a colorful mosaic. The interior was very bright, but for Stockholm, where the sun is not so much, it's more dignity.