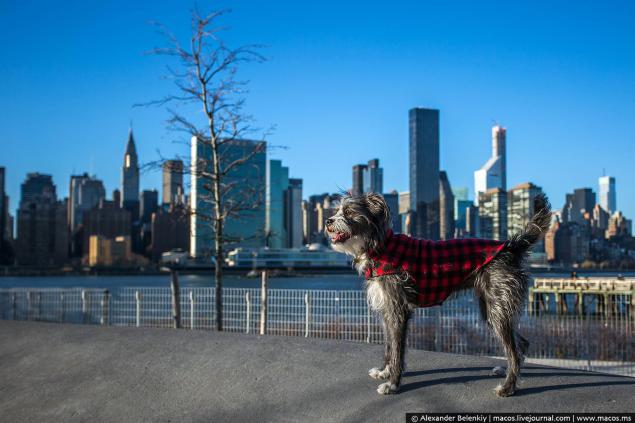 Neighborhood Long Island City is located in Queens. Interesting place, especially those that are actively changing. For a long time there were single-storey sheds, repair shops and warehouses taxi. Location it is very good - right in front of Manhattan's Midtown, one station by metro to the center. In this case, there is no dense development, sense of space (and wind).
Great sign "Pepsi-Cola" historical worth here for seventy years. All that is left of disposable once the factory of soda. One of the most significant places in New York, even appeared in several films this sign.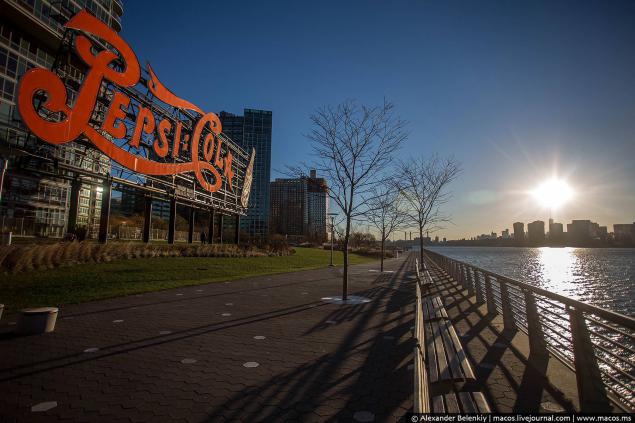 Residential complex of seven buildings of different heights, built a few years ago. Five of the seven - "yield" of the house, such a system is very common in America. That is, the houses owned and operated by a single company. The two remaining home - with housing condominiums for sale.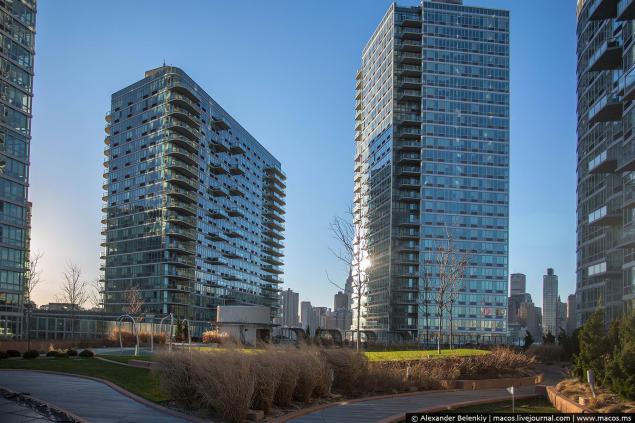 All the apartments in the five model homes and are for rent. If you wish, you can also purchase, but usually buy elsewhere, everything here "enchanted" by removal rates.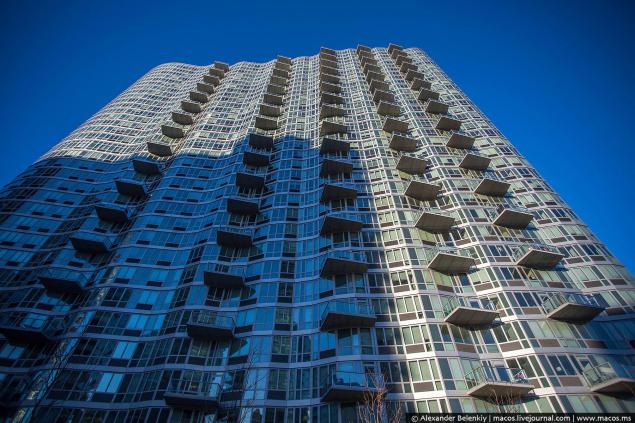 Layout of the building stands in the lobby. It also meets a polite man in a suit. Similar to some black comedian. Dmitry says he realtor, and I - a potential customer who wants to rent an apartment in the area. Male, in turn, is also an agent, but from the "yielding" the company. There is often, when in real estate matters all together decide to representatives from both sides. That is, your realtor will do business with a realtor homeowners. Can be removed and most, if knowledgeable in the subject.