Modern Hi-Tech industry is full of stories about people who have found a gold mine, and managed a fabulously rich. But more people have missed a lot of opportunities that could bring them to millions if not billions of dollars.
Of course, many of the missed one opportunity, or even two, can still earn millions and billions on something else. After all, we have always something to lose and something to find!
Nolan Bushnell could become the owner of one-third of Apple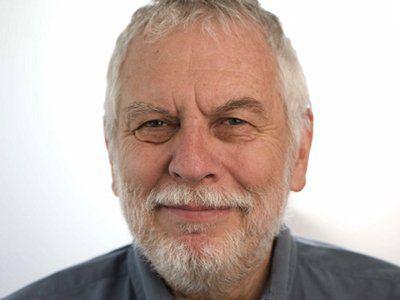 Atari founder Nolan Bushnell refused to invest $ 50,000 in seed money Apple, when he had the chance. Working in Atari, Bushnell was one of the first boss Steve Jobs.
If Bushnell then agreed to invest money, then the owner would be one-third of Apple, which is now estimated at about 480 billion dollars. Ronald Wayne could have today the state $ 40 billion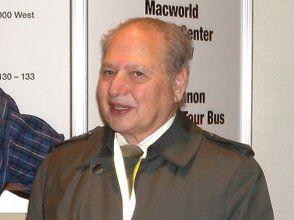 Ronald Wayne, the third co-founder of Apple, has sold its 10 percent stake in Apple for $ 800 two weeks after the start of the project. Later, he received $ 1,500 for having renounced all claims to the fractional ownership.
If he had kept his part, today it would be estimated at about $ 40 billion.
Guide HP denied Steve Wozniak five times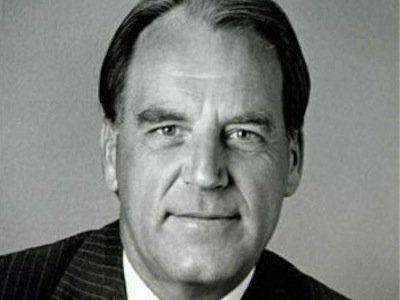 Back in the 1970s, Steve Wozniak worked for Hewlett-Packard, engaged in designing engineering calculators. In his spare time, he created a computer, which was later turned into a computer Apple I.
Five times Wozniak implored leaders HP, in which the CEO of John Young was then that they started the production of its personal computers. They said "No". So he resigned from HP, to establish a company called Apple with his friend Steve Jobs.
Joe Greene followed the advice of his father and said, "No» Facebook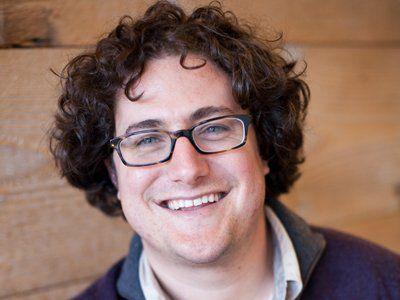 Roommate and classmate at the university Mark Zuckerberg named Joe Greene refused to participate in the creation of Facebook.
When the two men went to Harvard, they have created a site in «Hot or Not» style called Facemash, because of what they had difficulty with the university. When Green asked Zuckerberg to help him with Facebook, Papa Joe talked recently to undertake the development of a second project together with Marc.
If Greene joined the company in those days, I could get about five percent of the shares, the value of which amounted to about seven billion today. Dollars.
Venture capital firm Battery Ventures has refused to fund Facebook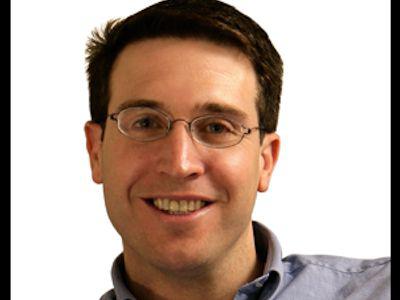 Facebook was born in the room of Mark Zuckerberg, Harvard dorm. And he might could stay in Boston if Battery Ventures (venture capital firm operating in its territory) did not refuse to negotiate with Zuckerberg in 2004.
Partner Battery Ventures, Scott Tobin, who took part in that meeting, later called Facebook «the biggest fish that ever went away from them».
Co-founder of venture capital firm Stuart Ellman talked to Mark Zuckerberg on the phone, but missed a chance to put their money into Facebook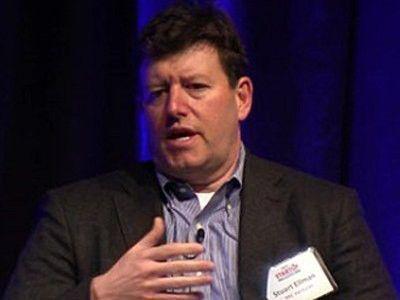 Stuart Ellman, co-founder and managing partner of New York-based venture capital firm RRE Ventures, Mark Zuckerberg spoke to on the phone when he was still working in his dorm room at Harvard.
Ellman is directly related to the total due to Zuckerberg friend -odnogruppniku Mark Sam Lesin, who worked as an analyst in the summer of RRE. However, the telephone conversation so anything and has not ended, Ellman did not invest their money in this business.
(Like others on this list, Ellman was able to get a solid return on investment in a lot of other projects).
David Cowan (representative of Bessemer Venture Partners) avoided meeting with the co-founders of Google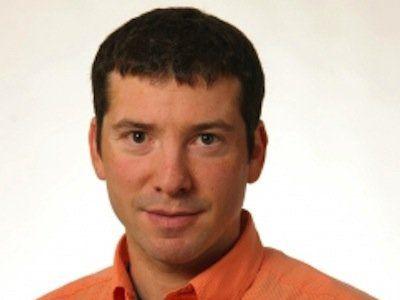 Several years ago, investment firm Bessemer Venture Partners has published a so-called "anti-portfolio". It is a list of those companies where it could invest the money, but for some reason never made it.
There, in particular, there is a story about how to partner David Cowan missed the chance to support the development of Google. Cowan's college friend, Susan Voydzitski, handed over his garage rent Sergey Brin and Larry Page - he then became the first office of Google. She wanted to be sure Cowen met them.
Instead, he carefully tried to get round and a garage, and the two co-founders of Google.
Venture investor James Altucher did not support the Google, because they considered it "not very promising Deal»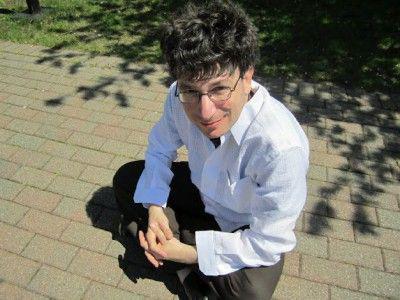 James Altucher - another venture capitalist, not to fund Google, calling it "the worst decision of investing venture capital in history", as he explains in his blog:
Returning in 2000, when the younger partner said Altucheru that they can buy 20% Google for about $ 1 million. What Altucher replied: "Bots? Is oniesche not become a dead asset? Do you know what today's share price at Excite? You know what? Zero! "(In those days, Excite is in the process of bankruptcy).
Therefore partner Altuchera refused Google, saying: "This deal is not too profitable for us».
Viddy Brett O'Brien refused to sell a controlling stake of its shares for about $ 100 million.
In 2012, Brett O'Brien launched a service Viddy, which became a sensation. While sharing application Instagram photos have just purchased Facebook for a billion dollars, and Viddy (which became part called «Instagram for video") had about 30 million users per month.
As it became known, Twitter wanted to buy it for about $ 100 million. But Viddy rejected his proposal. (O'Brien denies this information, stating that while talks with Twitter and are not turned into a real offer).
It is a pity that he did not O'Brien suggested Twitter. Since then, the popularity has plummeted Viddy, O'Brien lost his job the CEO, and the company had to return $ 18 million. To its investors.
Manage site Digg has rejected a buyout offer of $ 80 million.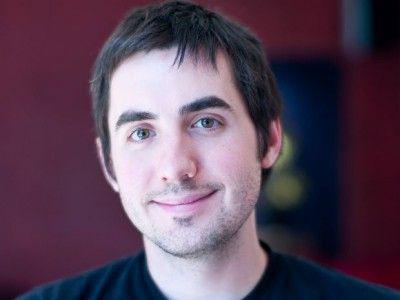 In 2012, the once-powerful news site Digg has been sold for only $ 500 thousand a company called Betaworks.
A few years earlier, it has been reported in the press, rejected Google's offer of $ 200 million.
Digg founder Kevin Rose does not confirm the talks with Google, but acknowledges that Digg once received an offer to sell the company for $ 80 million. (As he spoke at the annual conference TechCrunch Disruptv 2010).
According to Rose, he was ready to sell the site, but its leaders have refused the offer.
Mike Lazaridis thought the BlackBerry Storm can withstand iPhone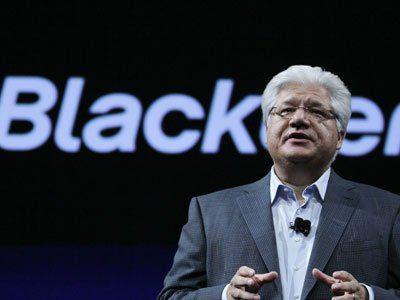 Co-founder of RIM Mike Lazaridis once ruled all mobile world.
Then came 2008, when the company's business BlackBerry (then known as Research In Motion) abruptly went on the decline, why she was never able to recover. But in those days people were fanatically loyal to her and look forward to the touch BlackBerry Storm will surpass iPhone.
But Storm was not very high quality and also inconvenient to use, and BlackBerry fans rushed into the arms of Apple.
Lazaridis stepped down as CEO in late 2011, and in 2013 left the board of directors and BlackBerry. The market capitalization of the company is now less than $ 5 billion. And that's a tiny fraction of the more than 83 billion dollars, which it had during its heyday.
Jerry Yang declined to $ 44 mlrd.Microsoft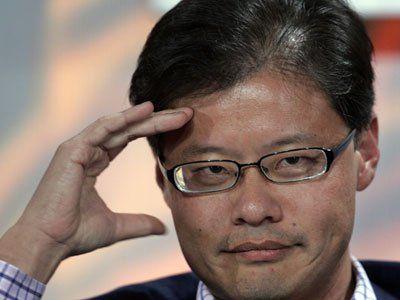 Director General of Yahoo, Jerry Yang rejected the offer to sell the shares at $ 31 each, that is, he refused to $ 44 600 million. Microsoft offered to him in 2009.
Many shareholders were unhappy with his decision and would like to sell Yahoo. Constant failures have led to the fact that for several years in a row the company's business began to roll down the "slope" of the plane. Now that the former chief executive of Google, Yahoo Marissa Mayer took under his leadership, the company is finally starting to recover again.
However, who knows what would have looked today the market of search engines would be if in 2009 there was an association of two such popular search engines?
Andrew Mason Groupon rejected the offer to repurchase Googleo six billion dollars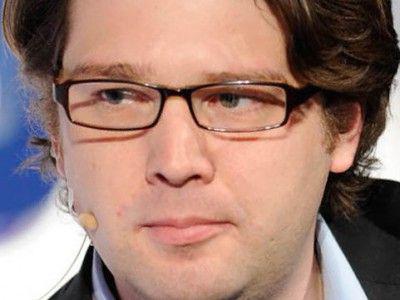 Andrew Mason gave up six billion. Dollars that Google offers for his company. Instead, Mason, Groupon has decided to make public.
IPO (initial public offering) brought the company $ 700 million., And soon became its cost is estimated at more than $ 12 billion.
But after a missed like Groupon made several strategic mistakes, the stock quickly plummeted. Mason was fired. Today, the company's shares are sold not less than eight dollars and a market capitalization of about five billion.
Business angel Ron Conway refused to invest in Salesforce.com and Pandora
Business angel Ron Conway missed two proposals for capital investment, which could be very beneficial for him. This is an Internet radio company Pandora and Salesforce.com.
"I missed, or rather, turned down an offer Pandora and Salesforce.com», - said Conway.
"I refused to Pandora, because at that time was very tired of the music ... it was just six years, we have invested in Napster. And we refused rassmotretpredlozhenie Salesforce because of its cost estimate of $ 30 million. Seemed too high at a time! »
The market value of Salesforce.com today amounts to more than 33 billion dollars.
Sahil Lavindzha Pinterest left one month before the company came stock options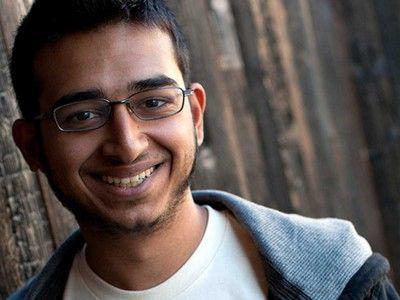 Sahil Lavindzha was hired by Pinterest as a teenager and went out of her just before the site was launched.
He should choose a more opportune time for dismissal. Lavindzha Pinterest left for a month before he could be fulfilled a year since the registration of a job, so none of it did not become a legitimate option.
But he did nothing to regret. At age 19, he became CEO Sahil Gumroad -startapa that suddenly appeared in 2012 and almost immediately received $ 8 million. Venture capital.
It is likely that the guy will be a very respected person due Gumroad. Meanwhile, a few days ago it was announced that the value of Pinterest is about $ 4 billion.
Mark Cuban left the company Box, because he did not like its business model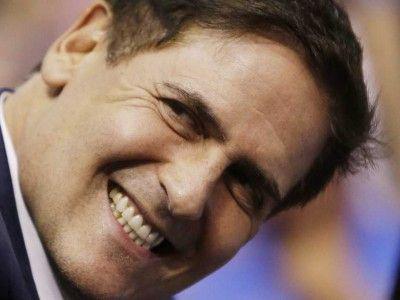 Cloud company Box has attracted more than $ 400 mln.denezhnyh funds from investors, while it is estimated $ 2 billion., And is about to become public.
Mark Cuban could hold a large share of it. He supported Box seed investment of $ 350 thousand, and then Aaron Levy, then a college student, sent to him by e-mail overview of the business plan. But to Kuban did not like the proposed Levy's business model, and after a year of work, Levi increased its investment to completely buy out the company Cubana.
Cuban, whose fortune is estimated at $ 2, 5 billion. Not upset about it. He still writes on Twitter that he does not like the business model Box.