Small photo and an interesting story of a man who visited one of the shelters for the homeless in Moscow.
It makes you think, and in fact - all this is sad.
I met local residents say little cool) Well, it
I understand, from another planet.
While I was standing at the door, pushing it who I am and why was secured, I felt
I do not belong here and I'm not happy here at all.
Well, in general, came and went without the unwrap shafts.
What is a shelter? This construction trailer that
It located on the territory of the church.
It somehow fit 10 rows of bunk beds. As Alex,
here in a special cold jammed up to 40 people.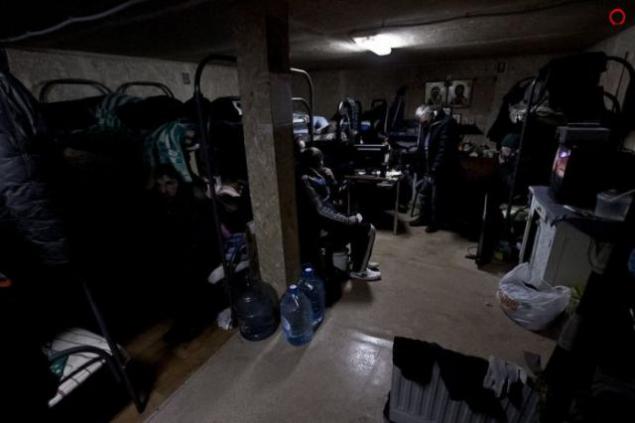 I'll be honest. I do not fully studied the subject, and do not pretend to 100%
objectivity.
I was only in one of the shelters the city of Vladimir. Asked
why go here, the locals said,
it's the only place where anything from them do not require. I do not know
that demand in other shelters. But they are more expensive than the trailer of shelters.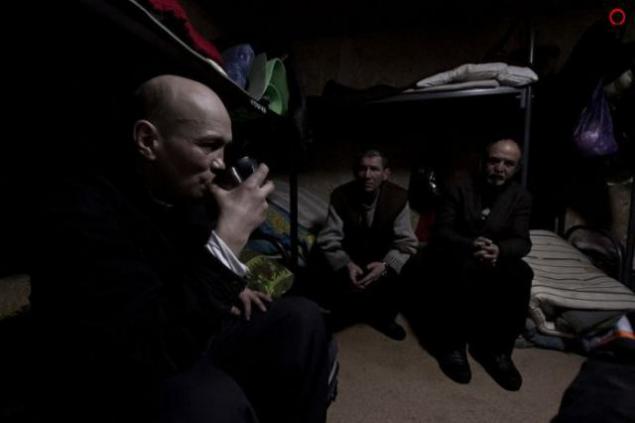 When I entered the trailer, I immediately asked me to warn who
refuses to act. and all at once divided into two camps.
First, those who immediately sent me ... and vtorye- those who said:
"Patsanchik! Come over here! The conversation is! "... And the choice is not ostavalos-
I went to communicate with those who had agreed to communicate.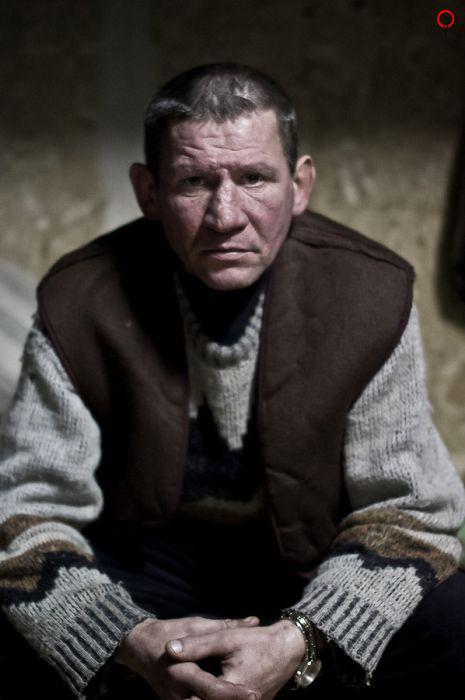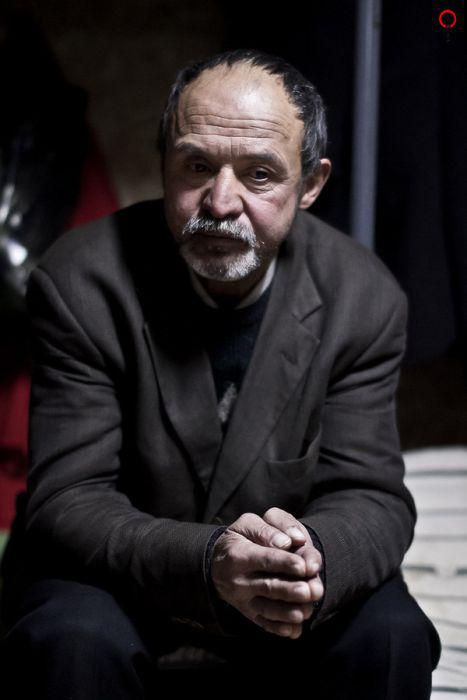 70% were present. Some time ago, someone just sat back,
but most were. As one of my interlocutors,
Nicholas: "And where else? while sitting, sister wrote to the apartment,
his mother's brother will not let me live.
I certainly vizhus it sometimes helps me periodically. And so,
nowhere to go »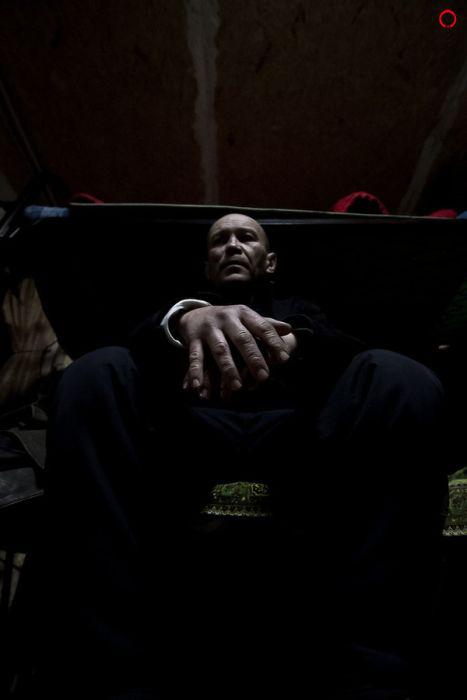 Sergey: "In normal operation do not take just any street revenge,
or a loader. Such work for housing will not earn.
And I'm a mason and a first-class welder. You tell it in his newspaper,
there is then a man with his hands. We are ready to work! ".
I promised to write. Wrote.
But still, I came to know about the cold. How do they survive cold?
Most somewhere earns day, someone carries crates on the market,
someone in kindergarten street sweeps (it is considered the most preferred
- The food there and the women around), and in the evening catching up here.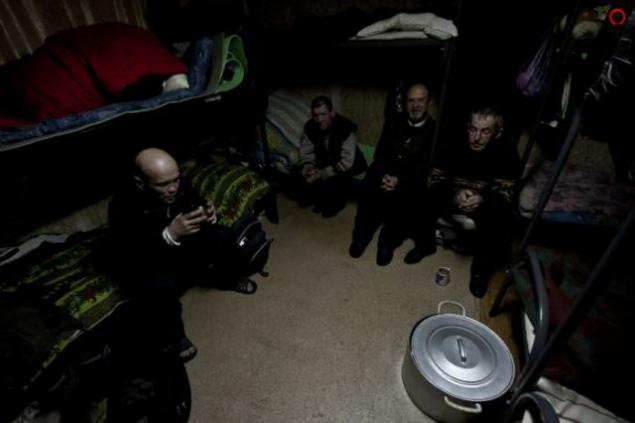 Therefore, the cold survived more or less normally. They say
frostbitten certainly a lot, but everything seems alive.
(I tried to get to the local Red Cross Hospital where
dumped frostbitten. but somehow a consensus with the local administration
It did not work).
One of the residents said, let's leave ka grind out. Well,
grind out ...))
He says: "We're still good live. Now you know the way to Orgtrud?
That's where people live on a landfill that's where twenty or really doggy conditions. "
I then went to the svalku- it closed more than a year and
I clambered everything. No one there.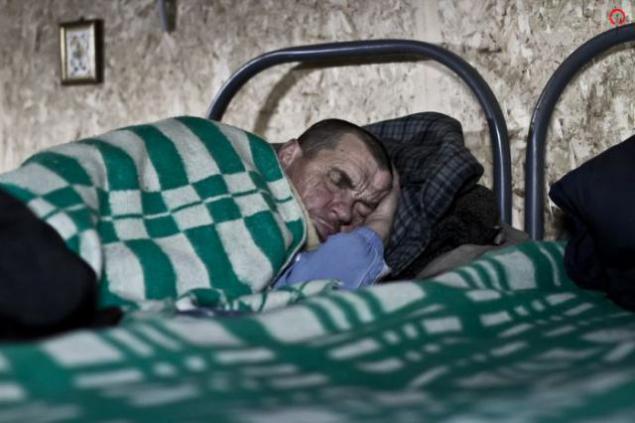 Those who do not work, spend all day in search of food. Or beg
on the streets, or go to the monasteries.
The most hospitable monastery, said to be in Bogolubovo.
But there until you reach the oak wilt.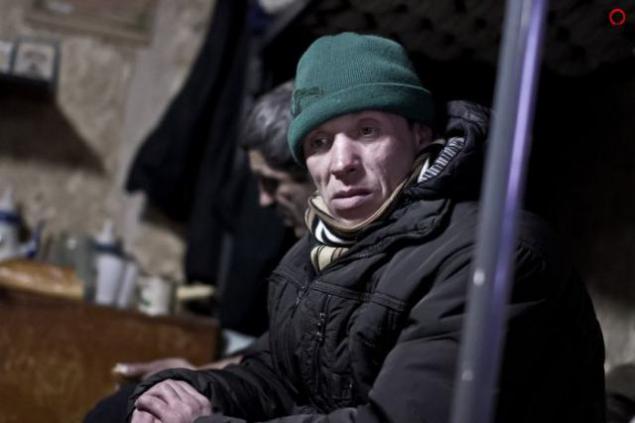 It saves during the cold city train station, but there is dangerous
meddle. Quote: "menty- beasts!".
According to the homeless, the worst thing for them is the police. Generally for
people do not believe.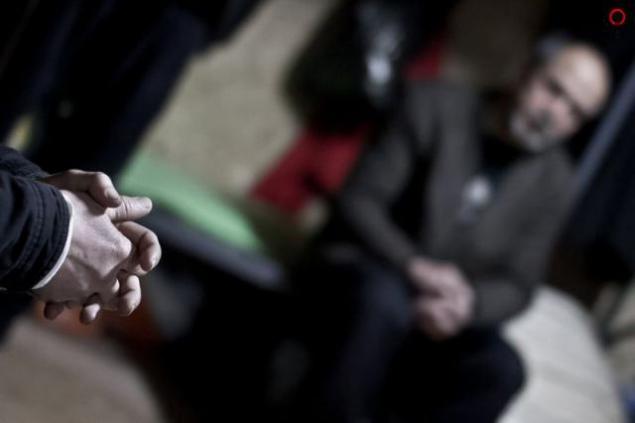 Then came the question to me: "Dear probably a camera?" "A phone
the good you? », & quot; You do local? & Quot; ...
So I realized that I'm here podzaderzhalsya)) It's time for the privilege of knowing. He began to say goodbye,
but I offered not to hurry:
"Right now I bring lunch from the church, the fun begins)) all povylezut,
and crippled and miserable. Ostavaysya- be fun)) ".
From this proposal, I did not dare refuse, and sat back. Just a "maker»
boil.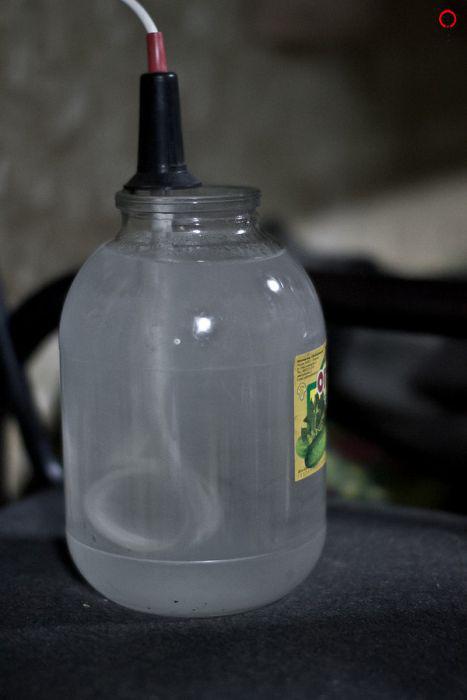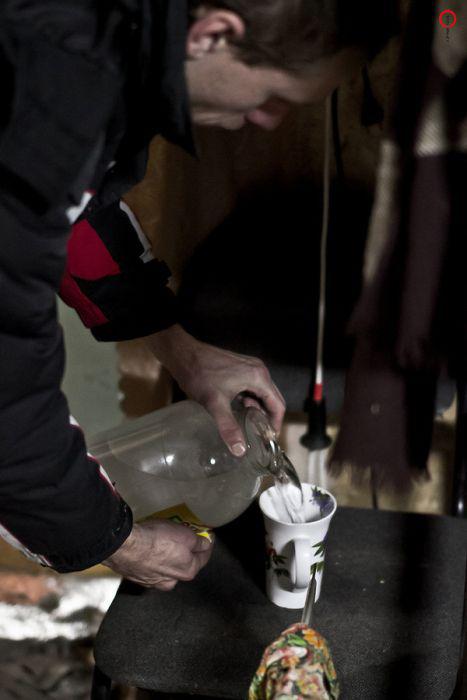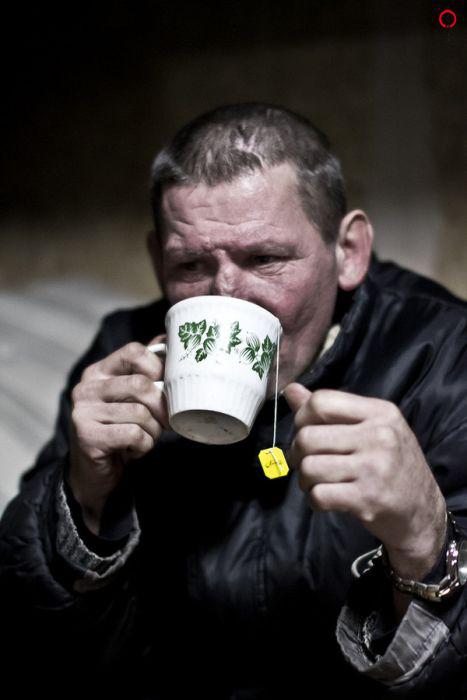 Closer to the time of distribution of food, began to catch up with new people.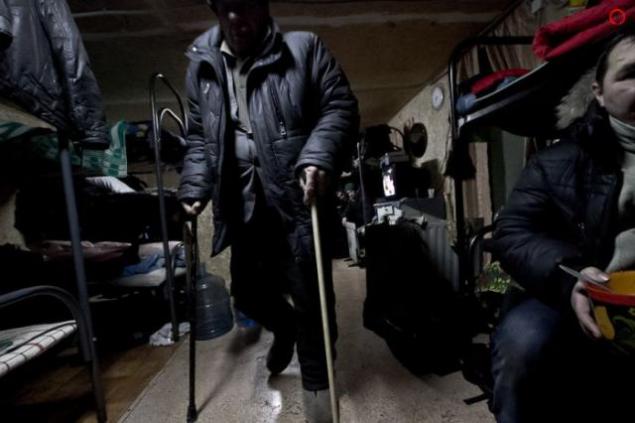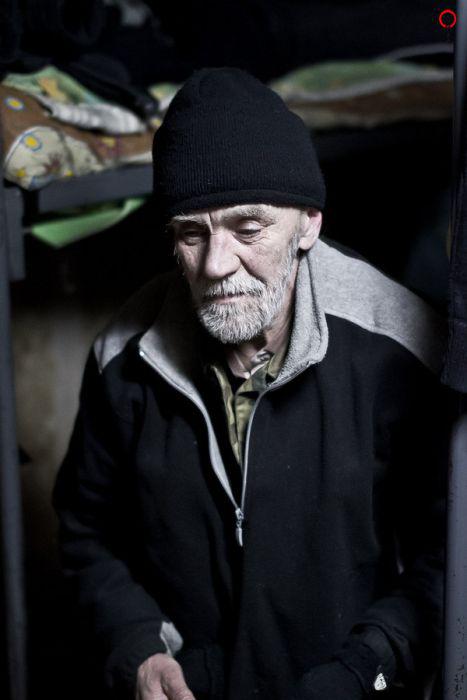 They brought dinner.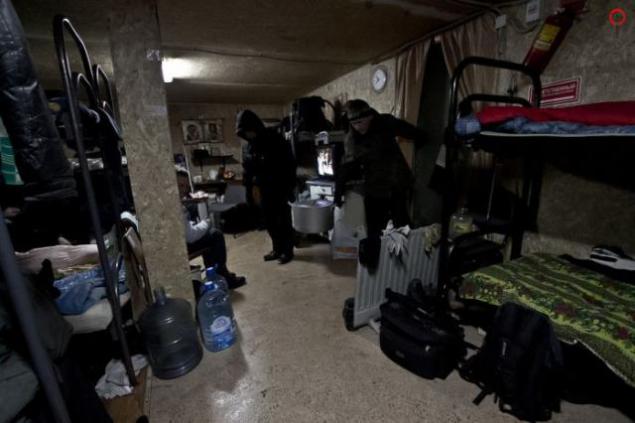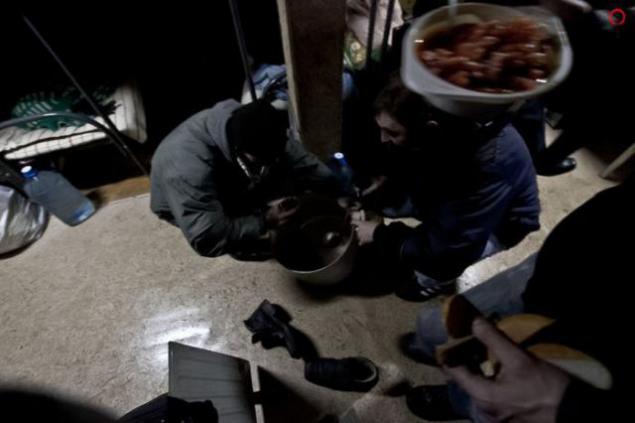 Someone poured himself into the soup cans of mayonnaise, someone ate straight from
common tub from the floor.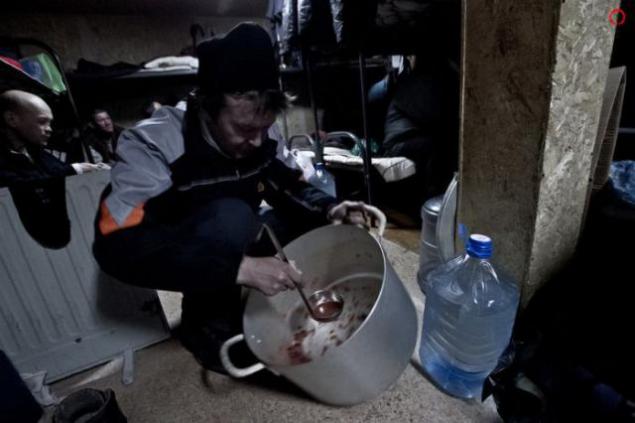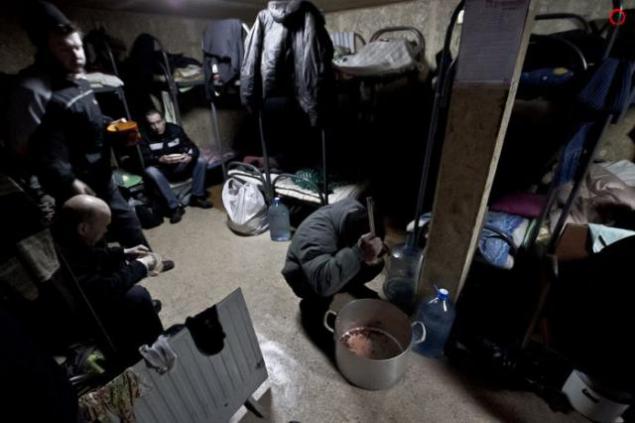 Oh and well-fed belly pulled all the talk about our "rulers."
In general, these people do not complain to the authorities.
They do not complain about what is not. They did not before. Especially after dish
hot borscht ... smiled and began to joke.
They told me that the day before I came to the deputy head of the city Vladimir,
"The gray-haired so ..." and promised to help with the issue of payment of electricity
(debt to shelter nearly 30 000rubley gorsetyami). I do not know helped
or not, but on this night the electricity was there.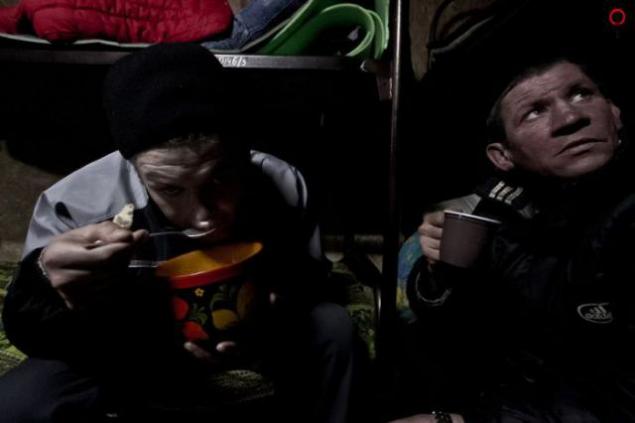 In total, I have stayed there for about three hours. Interesting was
conversation ... makes you wonder.
But I will not make any conclusions. What do you want, then I dumayte-
you show them ...
From