The park was opened in Kawaguchi-machi, Yamanashi prefecture in 1997. And in October 2001, after less than 4 years, non-profit and unpopular park closed.
Perhaps to the unpopularity of the park added a bad neighborhood. There's quite a number of the same LES suicide, as well as the rate was close to a religious cult Aum Shinrikyo, there is a secret to the plant, they produced sarin gas used in the gas attack on the Tokyo subway.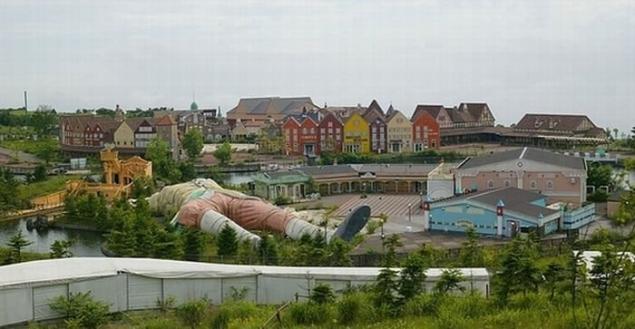 It seems that the main attraction of the park itself was Gulliver. Concrete sculpture 45 meters long. By the way, another tupizm - the name of the park. Gulliver's kingdom in which Gulliver himself, never by any king, not the former, is connected to ground. Amusement there was also tight. Paravozik and a couple of simple ones razvlekalok.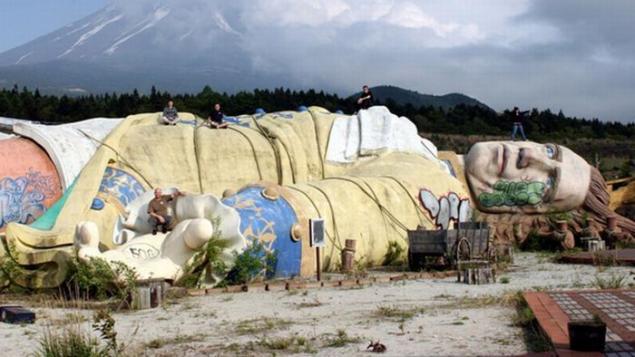 For a while there shastali lovers zapustevshih places, but in 2007 the park was razed to the ground.