Nude "Kern Abbas Giant" - a figure of a man, laid out in chalk on a hillside near the village of Kern Abbas in England. They say that it is an ancient Heracles, or the Celtic god of fertility. According to some reports, this figure has been laid out in the 17th century. In 2007, he appeared next to Homer Simpson.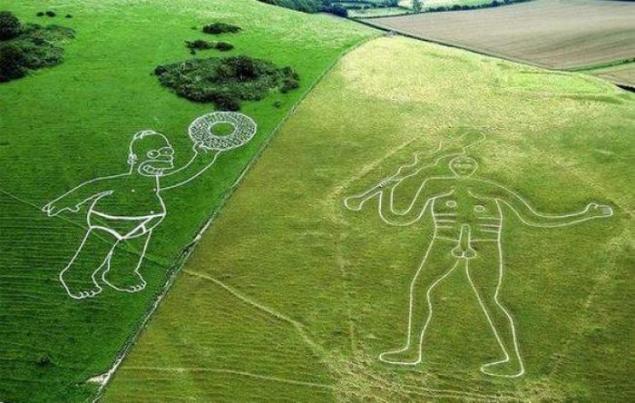 The guard badlands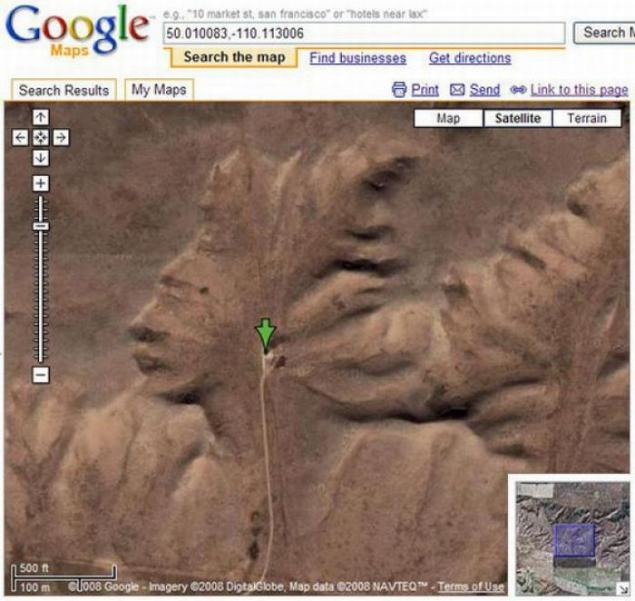 Surprisingly, the Indian face - this is not the work of man. It was created by nature. The relief of approximately 255 to 225 meters located in the Canadian province of Alberta, near the border with the United States. On the creation of "headphone" People have worked - in fact it's an oil well and the road to it.
Face of Christ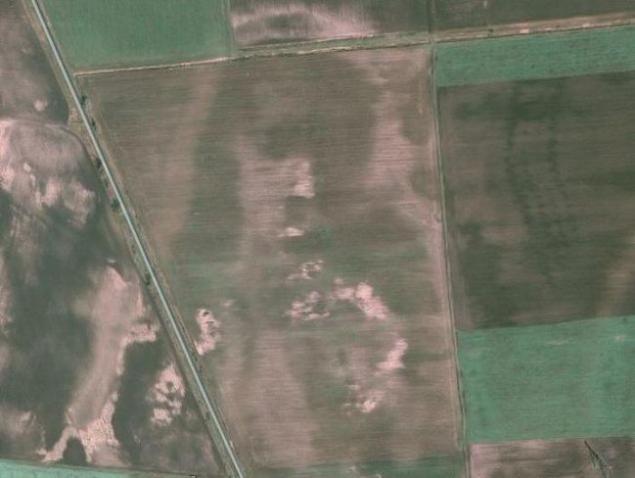 Vague miraculous image of Jesus Christ was discovered in a field in Hungary.
Giant Tarapaca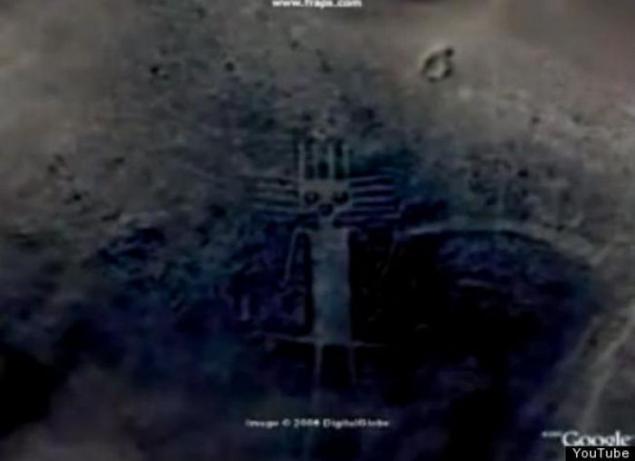 One of the oldest geoglyphs in the world of 9,000 years, it is located in the Atacama Desert, the driest desert in the world.
Gulliver