At the ceremony, "Oscar 2014" star decided to break the record of the most popular tweets in the world. Several celebrities made a joint photo and published it on Twitter. A few minutes later they scored a record more than 2 million retweets than broke itself a social network)) According to official information, Twitter stopped working for a few minutes. If you're wondering who got this picture, record-breaking, definitely look further.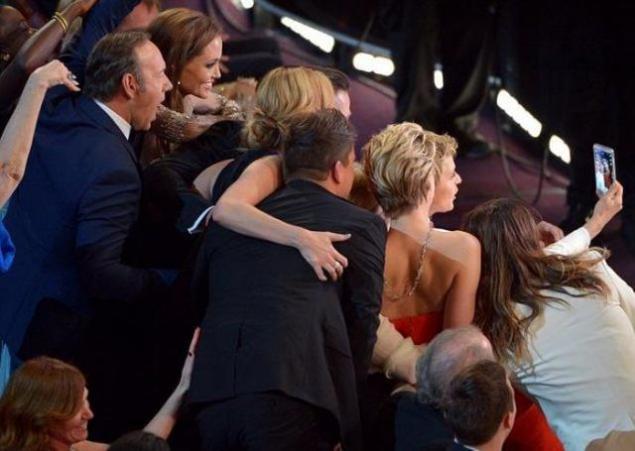 Between the announcement of nominations master of ceremonies Ellen DeGeneres told the audience that wants to publish the most popular tweet in history and was invited to make a joint SELF several actors, including Bradley Cooper, Brad Pitt, Meryl Streep, Julia Roberts, Jennifer Lawrence, Kevin Spacey and Angelina Jolie, According TJournal.
After a few minutes the desired result has been achieved: a record gained over 2 million retweets by placing an absolute record for Twitter - both on the velocity of propagation, and on all other indicators.
After the photo was published, many users began reporting that Twitter has stopped working. A few minutes later she DeGeneres confirmed this information, saying solemnly from the scene, "We broke twitter!».
Recall, the previous record belonged to the recording official twitter US President Barack Obama, announcing his re-election for a second term. At the time of writing, she gained a little less than 800 thousand retweets.