It often happens that advertising in real life does not look as intended by its creators.
Most original ideas do not stand the test of harsh Russian reality.
The idea
In November last year in a campaign of male fragrance Davidoff Champion bus stops in Moscow was turned into a sports hall.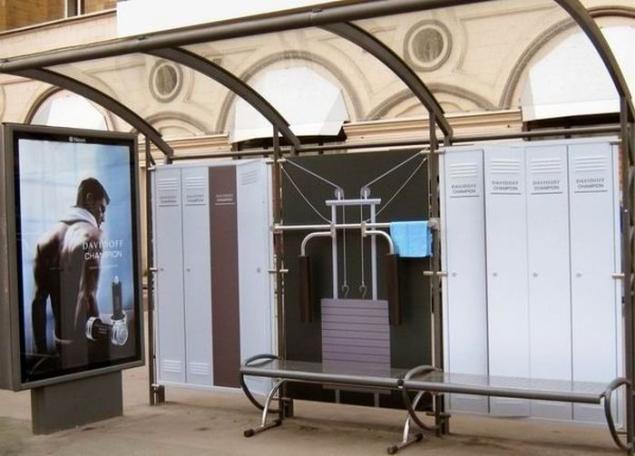 Reality
Here are just Davidoff brand managers did not consider that their CA - young man with a map in the fitness center - not ride on buses, and on the big jeeps. A ostavnovki usually filled pensionermi and students.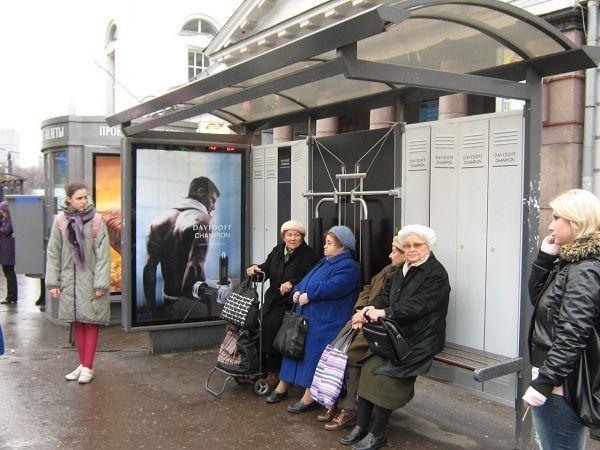 The idea
In April this year the juice "Good" decorate the public transport under the apple orchard. From the official press release: "over the heads of waiting for the bus spread green branches of apple trees with ripe large fruits. Supports stop stylized tree trunks, metal seat and turned into a real garden bench. On top of that everyone can not only contemplate the scene caring for apple trees, but also to touch the brand. To do this on the side of the stop created an interactive screen with the image of apple. If you touch her hands to him and illumination works on apple beginning to "mature" apples. "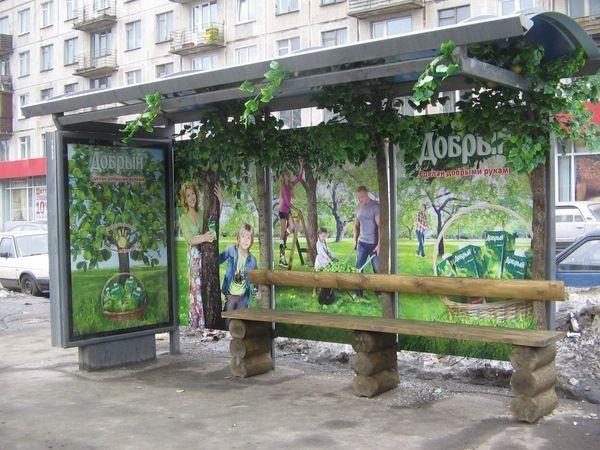 Reality
In the photo, left to the reader AdMe Moscow Solyanka, it is evident that there is no interactive screen and not garden bench, and the person does not want to touch the brand.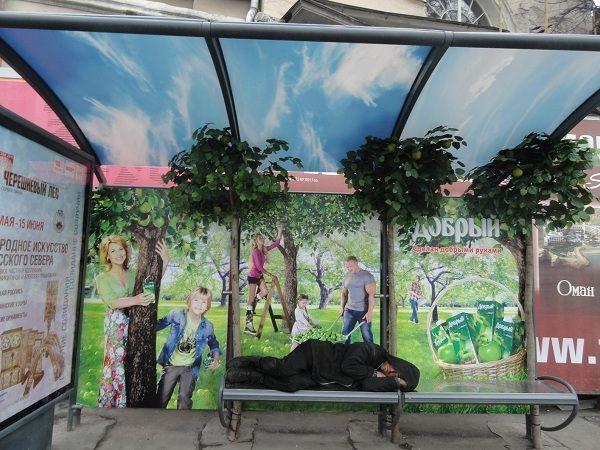 The idea
In the Moscow metro this winter there was a print ad antibacterial soap SafeGuard. On the doors of the cars were pasted stickers with the inscription "Microbes also ride on the subway."