I figured nakanets sho bitch - do not give! is a nickname!
and
Fucking in the light of the name of the last payalneka creative!
So stuck on her new preklyucheny!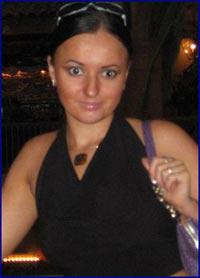 Nihuya no name ...
So Krebs wanted to write about what I think about the ideas of Leon Trotsky on permanent revolution, or to think about the noosphere Vernadsky, but turned somehow again about fucking.
On Saturday, we pondered the program for the evening and decided to go for a vacation to the casino. Put the fsyakie pretentious clothes, made some snobbish ebalneg niibatstsa Letsie and paehali. However, my glamorous look did not last long - until the fourth infusion tykily. After that I started to unbutton up quite unseemly degree of visibility siseg, began to stick to the players at the table with stories about what I have a good and sincere Mom and may soon have even started to cry with emotion, if not realized that squander almost all of the grandmother, because drunken woman playing poker - a messenger of evil forces b / n!
My companion also began to cheer up in his eyes, to tell the players at the table nesmishnye anecdotes and scan the area for any juicy ass, women are likely. After two more decision-flavored Mexican moonshine, I fell into a profound meditation on the essence of human love for freebies, about the nature of wealth, but Adam Smith of my lousy, and somehow I gradually dorazmyshlyalas to the idea that money - this universal evil and must be destroyed to huyam as the very notion. Then I took out the remaining koshelga denyushki and began to throw them shouting "Money - it intrigues atskogo Soton!" And "Catch, bitch, and what does not deny before the new year!»
My companion, realizing that my behavior is deeply anti-social, I decided to find an alternative to the game of poker and offered to go into the car poibatstso! This idea has found a warm response in my heart and we went to the parking lot.
Climbed into the back seat, I play a bit with his nifiritovym rod (for those who do not know anything about the specifics of eastern attitude toward sex translate - corny sucked dick) and got on top of him. Process fucked slow and melodic, lyrical sounds of a band Rammstein. I leisurely moved on it with your eyes closed and enjoyed by a dick, but at some point I accidentally opened her clear eyes and saw (pesdets!) Four kitaytseff (or dick understand what aziatoff, maybe even the Tatars), who swarmed the car and eagerly ftykat in sight of our fucked. Stsuki crept silently!
When they saw that I opened gloza, somehow, even embarrassed, and very quickly sebalis night. I have decided not to injure his friend and said nothing about the appearance of the Kazakh drocheroff about our car.
We continued to enjoy atskim sexual intercourse and I was close to in order to feel how beautiful life, but Providence evidently decided that I was not fucking fuck that night ok for nehuy!
In short, I again opened gloza to scan just in case the area and saw a worse fucking than 4 Chinese. At this time two pizdogolovyh uebnya stumble upon the window and (damn!) Pictures of our fucking phone! Through the window! At night! Stupid ass! Well, tell me, Nahuas they did !? Porn or something small in intyrneti? In addition, it is not visible because the fucking! Priebni, that they take!
Again, uvideff that I opened my eyes, ftykateli evaporated. Probably went to masturbate to pictures in kazinoshny atskie toilet. And fuck them deep in general.
Of course, in my head I am sneaking suspicion that the Chinese were hung at the entrance to the casino ads (with the exact number of parking space) that parking in the car shamelessly ebutstsa mushchina and wome, but I again thought that it is the fuck do not need , and in Russian write they can not fucking likely.
But, damn, it looks like an ad somewhere still fun because I fucking subsequent events are not pleased, but on the contrary - even more disappointed. We decided to change to position and continue eblyu.Vrode sobacheg have all proceeded harmoniously and b / n is very spiritual, I was in a state of extreme concentration and suddenly .... Ebanutstso! .. I lift my eyes and see how our car suits my boss from work (he coincidentally holidaying in the same casino), knock us out of the window with the moronic smile priebnya and holding up thumb (like fucking you fellows) debility nods his ebalnegom! Here I was seriously ohuel! Strangely, I have a cramp in fright pesde did not happen, and then stuck to the dogs, and so would have slept!
In short, I was staring at the boss with a look Lets like "sovesem ohuel what?", And he stsuko pulled from somewhere a bottle of vodka and pokes it in our direction, they say, "One may want children, and that's not enough in my opinion ?! »
We're already fucking stop, because fell into a trance by such impudence! Well this skotstvo in the brightest of its manifestations. And the boss is currently nearby and ftykat in my boobs (boss of the whole educated uncle, his wife 22 years younger). Then he begins to show signs my stud, saying that my boobs were successful. Like, you set off for the selection of kid pelotka and b / n the admission exam.
And then my companion did what I least expect. He slowly tucked dick, buttoned his pants and reached into bardachёk! I thought he was my boss is now ebnet from a gas pistol, which lay in the glove compartment, but instead he (ebanutso!) Pulled out of the glove compartment disposable cups, got out, set up the cups on the hood and began pouring vodka for three! Ai malatstsa! Spiritual, blasphemy! Thus here - skotstvo it everywhere, even where you did not expect to find!
Source: