Legoland Florida - amusement park, built for children and adults. He, on the assertions of the General Director Adrian Jones, significantly different from other amusement parks, allowing you to create an unforgettable and incomparable experience.
This is the second Legoland in North America, which opened on 15 October. The first was opened in Carlsbad, California. Entrance to Legoland is $ 55 for those under 13 and over 59 and for all others - $ 65.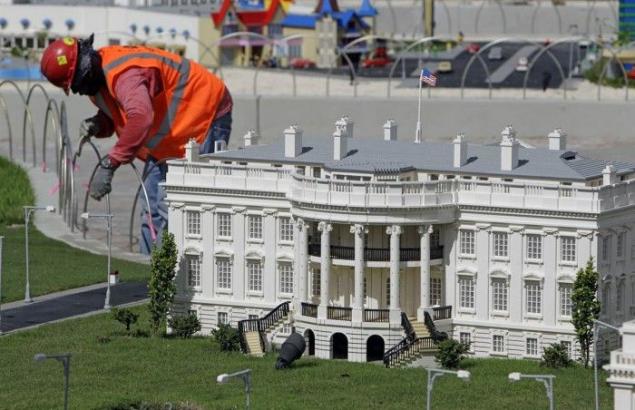 1.Mayami. Ramiro Sanchez works the scene of South Beach Miami, Florida Lego bricks. It is also the largest Lego store in the world.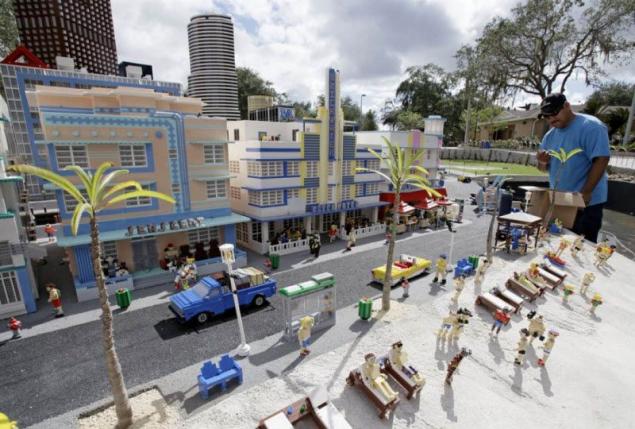 2. Less traffic. At Legoland Florida is also a model of Lego-central New York, which is located about 45 minutes from Orlando.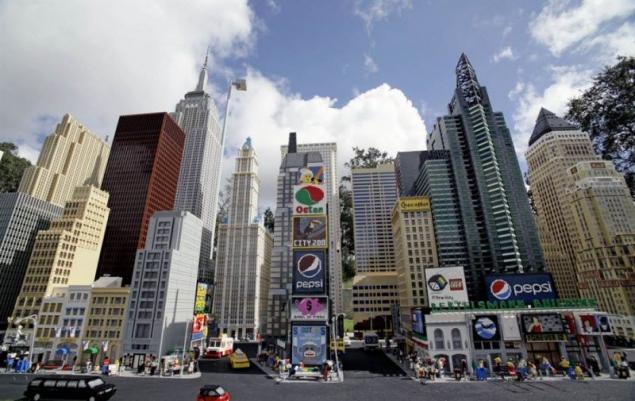 3. The model of the US Capitol.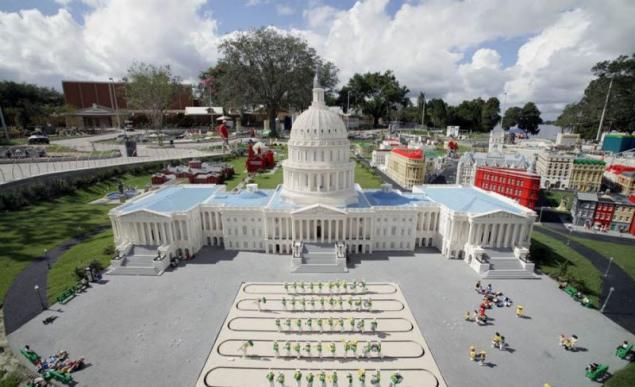 4. Finishing touches. The employee completes the paint Lego-model of the White House at Legoland Florida.