In early April 2013 in the United States opened a long-awaited Legoland Hotel.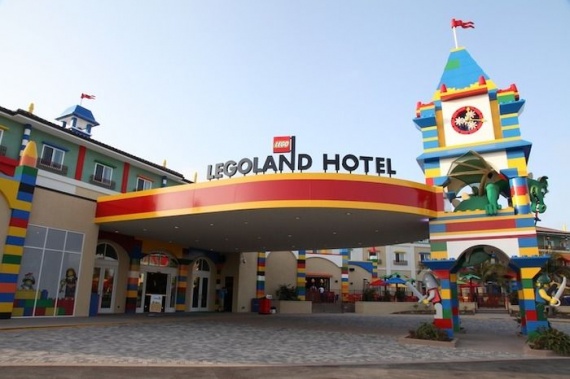 The three-storey building with 250 rooms did not disappoint visitors - 3500 Lego-sculptures scattered throughout the hotel. Made from more than three million bricks Lego, these sculptures are independent works, such as a huge dragon in the tower guarding the entrance to the hotel. Green, breathing smoke dragon - is 400,000 Lego bricks and more than 4000 hours of handwork.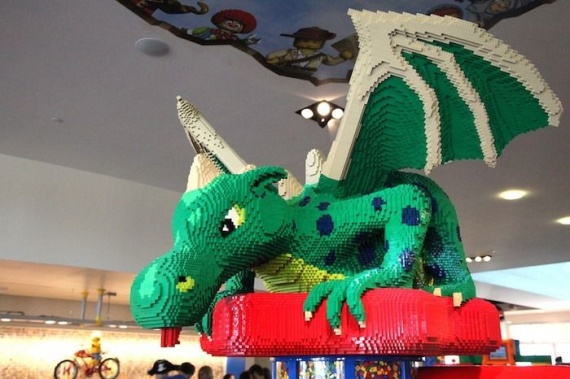 This is the first Legoland Hotel in North America (in the world there are two such places: in Windsor, England, in Billund, Denmark).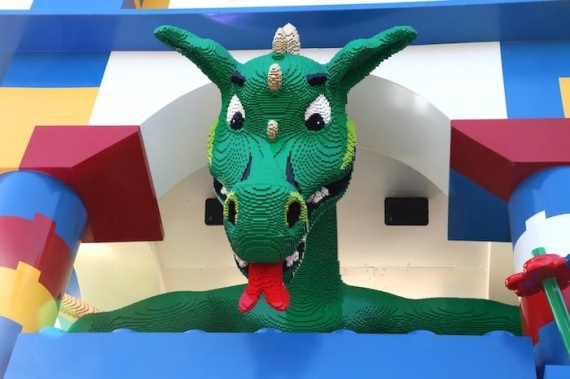 All public areas of the hotel are organized as huge playgrounds. Young visitors to Legoland at the disposal of the whole provided pools filled with millions of Lego bricks,, slides, mazes and other attractions.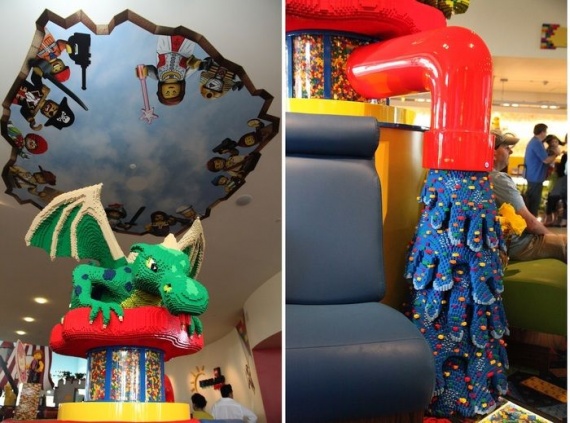 Peter Ronchetti, general manager of Legoland California Resort: "Our theme parks we call child protagonists. All design, all the rooms and play areas are oriented to comfort the children's audience. This can be called the most child-friendly environment and recreational gaming activity & quot ;.