Looking at the picture may seem as if the man depicted on it, the mailbox is used as urns. In fact it is not so: on the bulbs, which a man drops into the slot, stuck all the brand - so, according to the law, and vegetables are sending must be delivered to the addressee. The man in the photo - Reginald Bray - "headache" English mail.
It all began in 1898 when Reginald caught the eye guide Royal Mail, which stated its readiness to deliver a package of any size, from bees to elephant. Bray took the slogan literally and over the next forty years, the English mail had the strength. He began with a greeting card. Under "To", he wrote: "In every house in London»,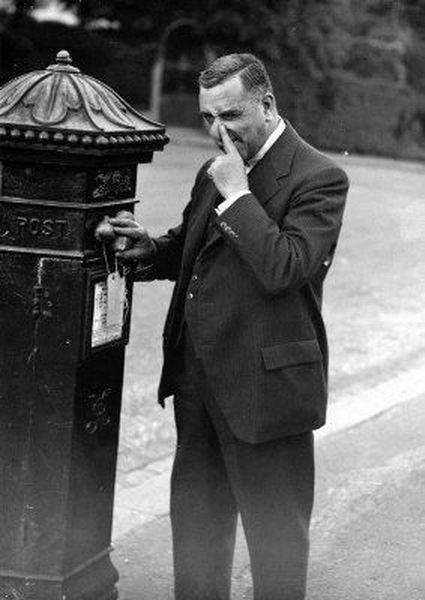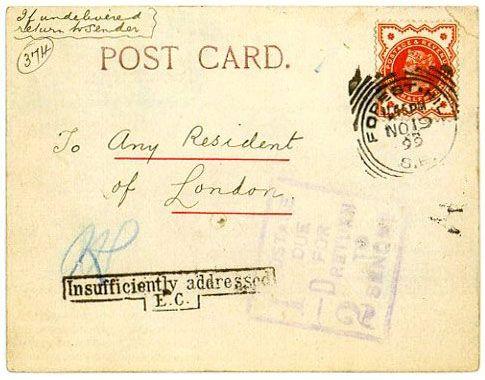 or pasted photos of a rock with a note: "The house is near this rock»,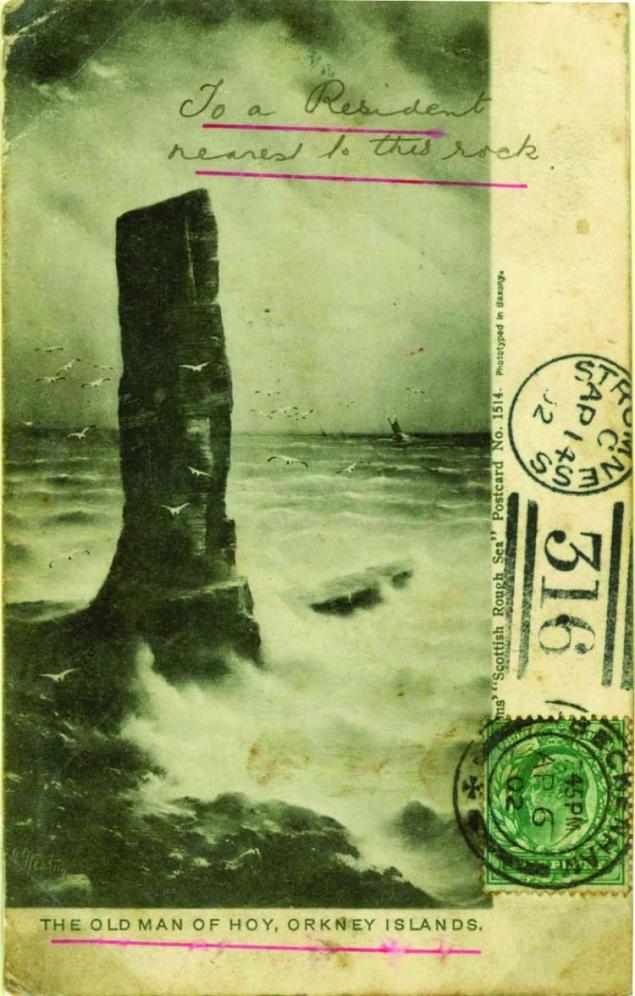 or the address indicated rebus.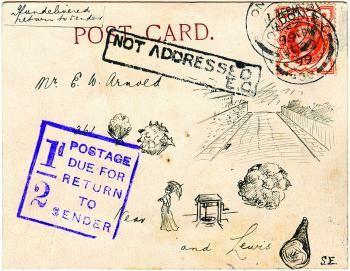 It sends knitted envelopes