The Tolyatti presented a new SUV, which was called "Lynx". Although a completely new name it is impossible - it is only seriously reworked "Niva" (now sold as Lada 4x4). However, due to the changes that have been carried out by experts from the company "PSA" Bronto ", this SUV is different stunning cross.
Outwardly, "Lynx" is similar to the Lada 4x4, although experienced "nivovod" immediately noticed an increase in the wheel arches, new tires, larger mirrors. And here, too, the increase in clearance striking. After clearance to the front suspension cross member is at least 255 mm, and the clearance to the rear axle is equal to 250 mm.
But the "Lynx" boasts not only increased ground clearance. Changes in the technical part of it is very serious. For example, "Lynx" has received limited slip differentials both front and rear. In addition, increased suspension travel, installed reinforced springs, reinforced rear axle.
It turns out that the "Lynx" is well ahead of its off-road potential ordinary "Niva", which is already considered to be not the worst off-road car in the world. However, it should be said at once that the mass production of "Lynx" and will not do. It will only make the order.
Known and prices. Basic equipment "Lynx" based on the Lada 4x4 korotkobaznoy worth 367,000 rubles., And the price of the extended "Lynx" is 392 000 rubles.
A couple of comments, and I quote, gentlemen, I do not know ... maybe it's Mr. but for someone and lynx, but for me it is an old ragged cat !!! Sorry to cats !!! Let the fucking top managery VAZ on this, Mr. not ride !!!
Bravo

vase pancake, ahead of the rest!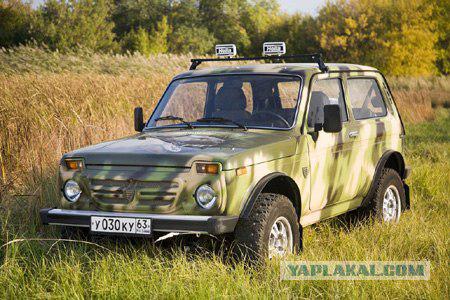 here's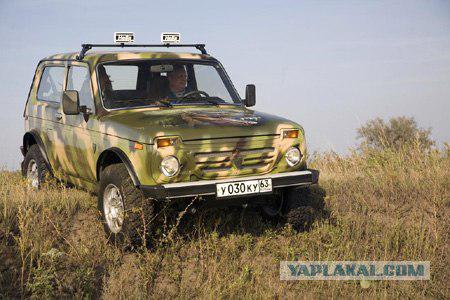 Source: