Author: I personally visited the silk factory near the town of Dalat in the mountains of Vietnam. There dovozyat few tourists go there and get a little bit difficult, but we made it to maman and did not regret it in the end spent by the nerves and money.
Generally there are three types of silk farms / plants. 1. Where grown larvae (there we have not reached). 2. Where the thread is pulled. Immediately a little woven fabric. 3. Where unrealistic embroidered silk paintings. Last - the most untwisted place firm XQ (at which even a site in Russian is) that bashlyaet guides and those packs to carry tourists. We also wanted to get to, but did not have time.
That's kept ready larvae pupate.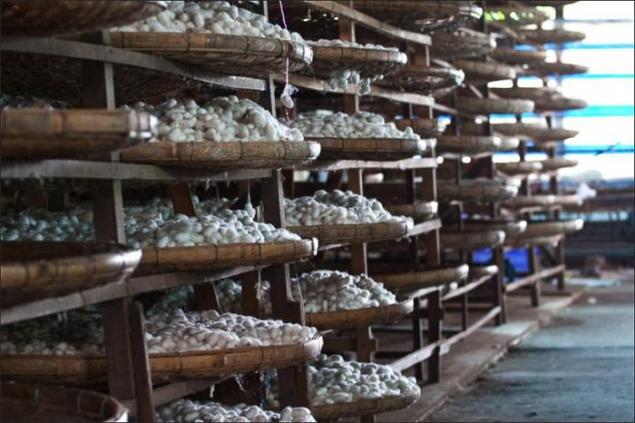 Kura podvorovyvaet, but it drives the foreman.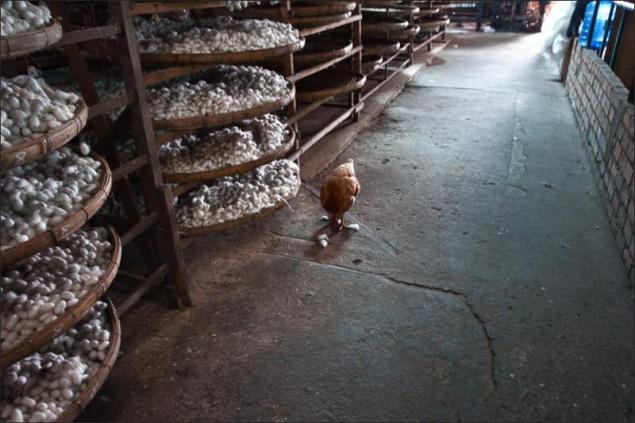 So first, take chopsticks girl cocoons bundles and put them in a pan of boiling water.