Unique car for fishermen - and on the way, and the snow and the water does not drown.
Punt on wheels with a motor, fish box and a tent in one bottle.
Wide tires put pressure on the ice no more than 130 g. / Cm2, which allows a car to go on the ice, which can withstand the weight of a person walking. Speed ​​really small - up to 30 km / h.
On board takes up to 250 pounds, no problem is selected on the ice from the water ...
Tilt and 5 cm. Insulated floor - and you warm and dry.
It is called a miracle Wilcraft and costs $ 10, 495.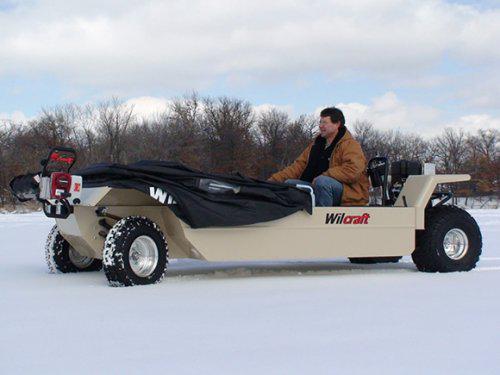 2.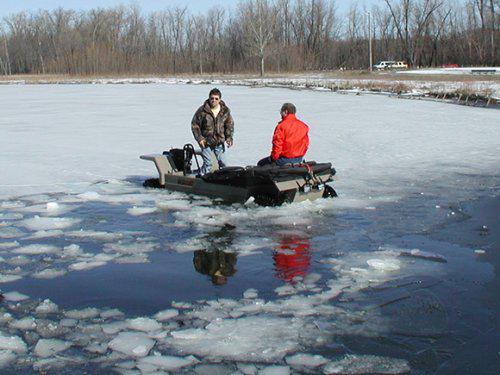 3.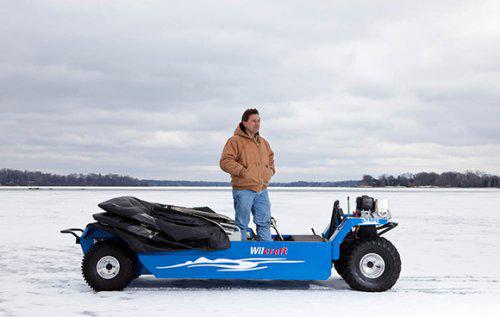 4.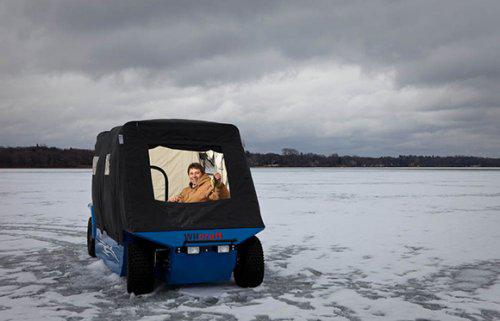 Source: