Photographer of the American magazine "Life" Howard Sohurek in the late 1950s, traveled much of the Soviet Union and left an impressive collection of color images comparable in scope with a collection of Prokudin-Gorsky.
Although the images in this series are marked in the log file 1958 is not ruled out an earlier shooting date (1956 or 1957).
Due to the absence of any copyright photo captions, to determine their membership in the Crimea had their own. In some cases, the place is easily recognizable, while others - more identification is required. Also made his color correction to compensate for the fading of colors in the resulting image.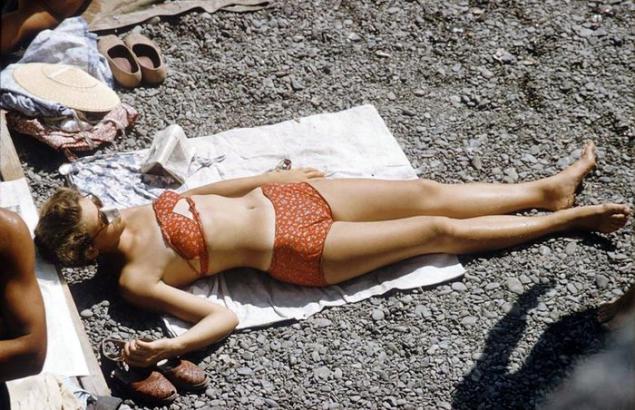 1. unknown sanatorium. Medrabotnitsa keeps track of something.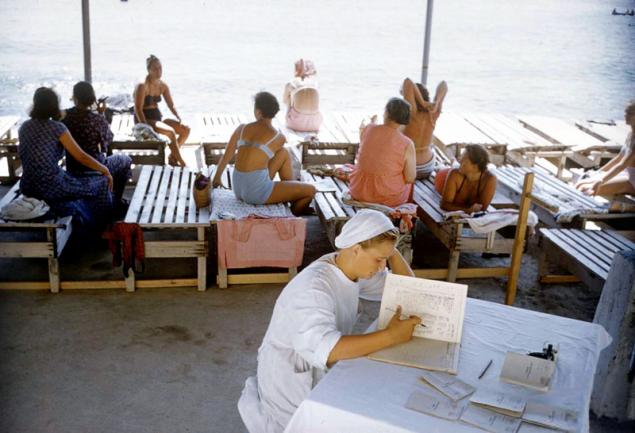 2. Beach photographer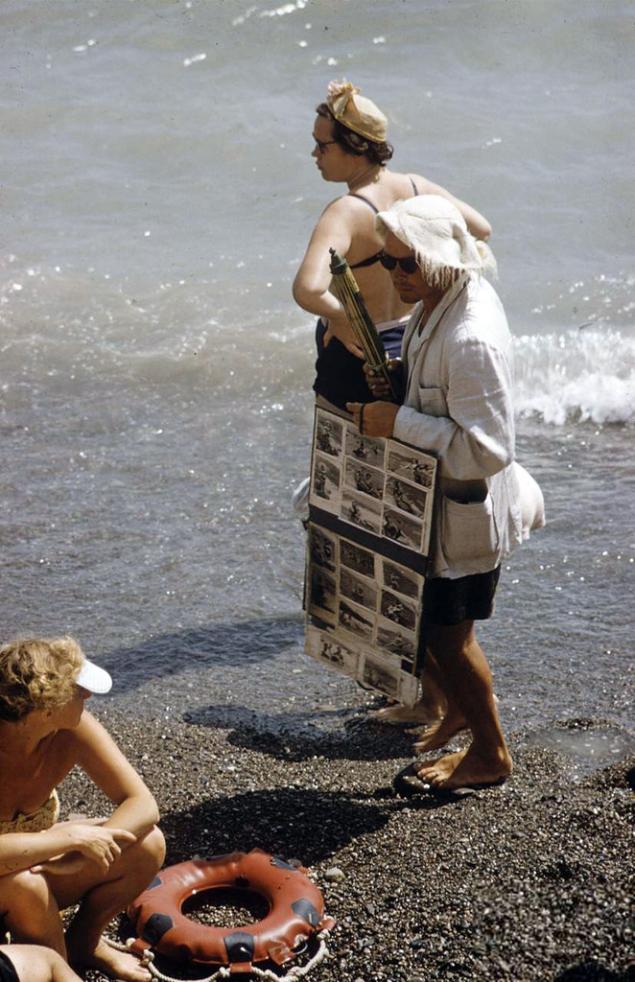 3. On the beach - a full house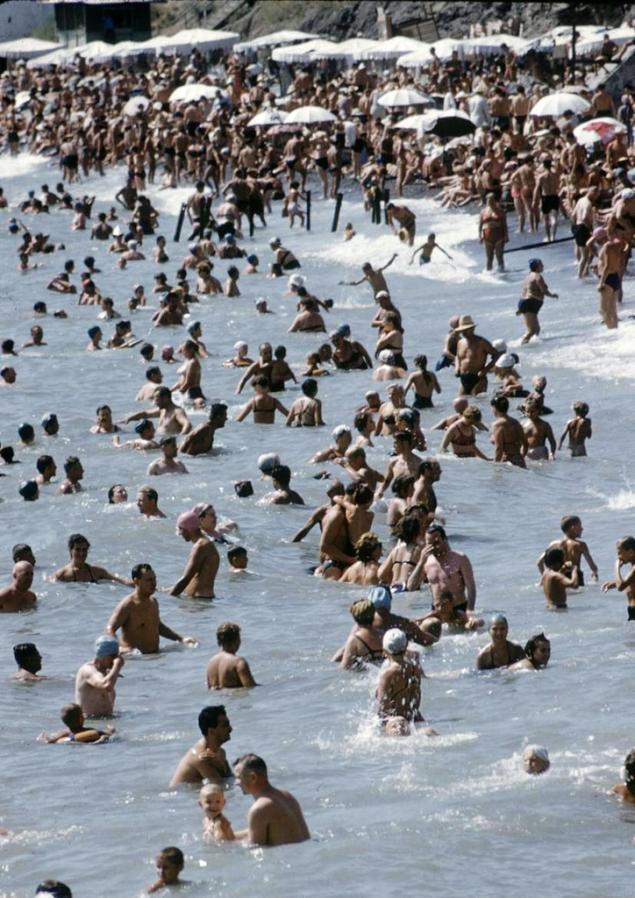 4. It seems so crowded at the resorts it was already in 30th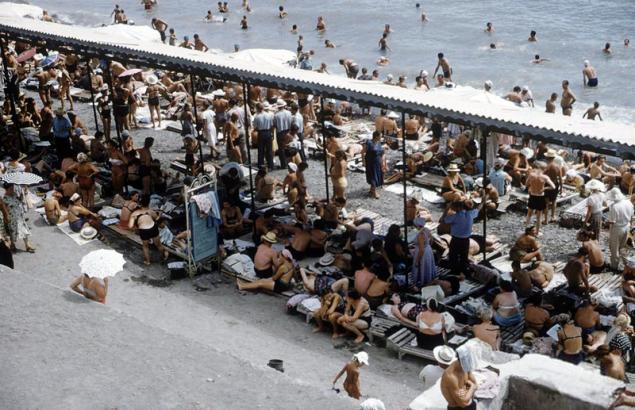 5. A swimwear while there is little different from today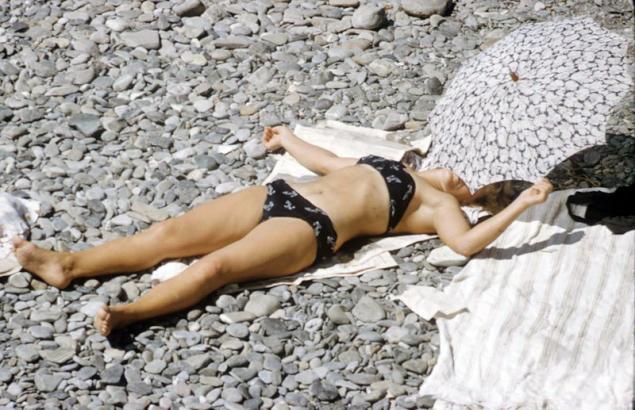 6. Lady in Red