Today in the center of Tallinn, the accident occurred, in which Volkswagen Phaeton car knocked down a tram routes.
The collision derailed tram. Movement of trams was interrupted. According to preliminary data, no one was hurt. However, the Volkswagen Phaeton driver was taken to hospital for checks.
According to witnesses at the scene there is a terrible picture: the tram was thrown into the fence of the stadium and it stuck. As a result of the collision the car Volkswagen Phaeton caught fire, but it was extinguished immediately ...
Respect the German car industry. Czech scrap against German tank - nothing

7 photos ..!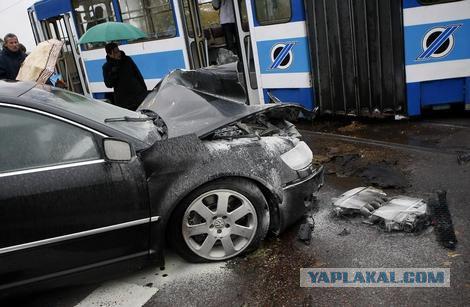 2.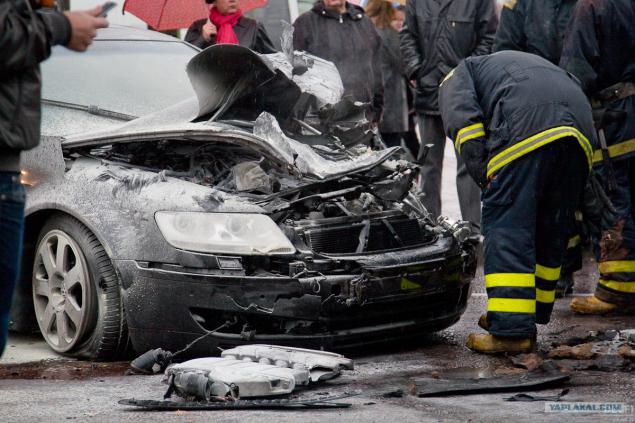 3.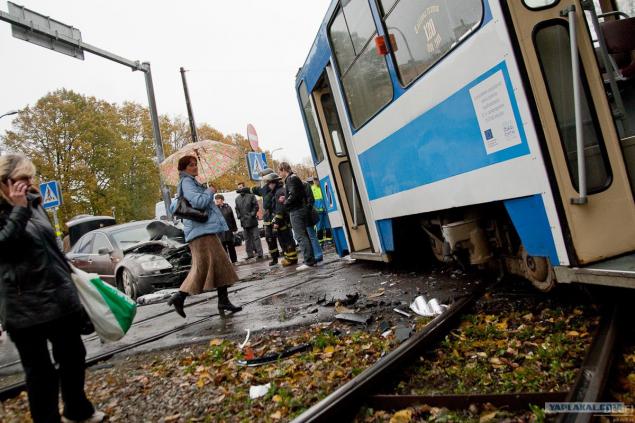 4.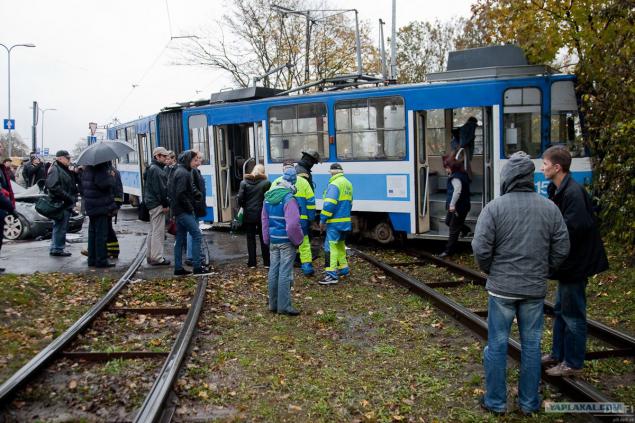 5.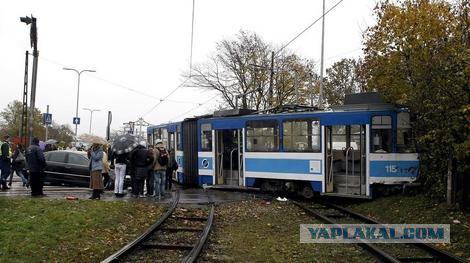 6.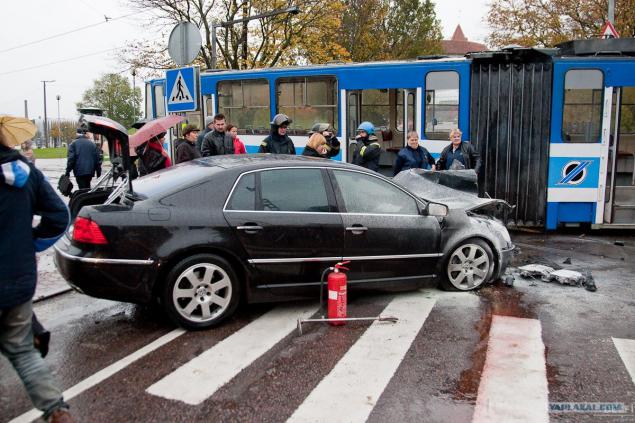 7. Him. the quality!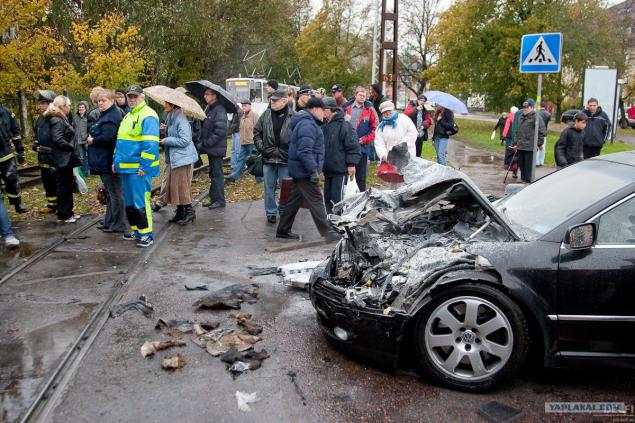 Source: