Engineers and other professionals are increasingly present to the public an unusual means of transport, that may in the future replace the usual four-wheeled vehicles. Journalists Gagadget Internet edition compiled a list of the ten most interesting developments recently.
10. Nev01
Opens hits three-car concept called Nev01. It is intended not for the city as it was easy to think, and to rally from the sands of the Sahara to the Arctic ice.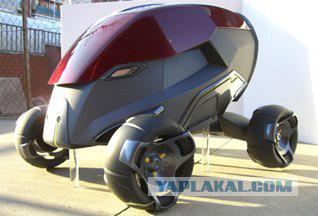 9. Triclo
9 On-site vehicle feature - the maximum environmental friendliness. Tricycle is named Triclo.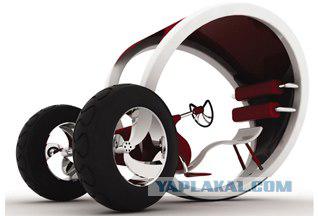 8. Peugeot Metromorph
Another concept, this time from a more distant future is located on the 8th place of the list. Peugeot Metromorph can ride not only on the roads, but also on the walls.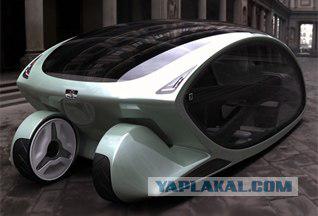 7. Transporter TW
Concept Transporter TW ranked 7th charts. It is extremely sensitive to the quality of the roads is fundamentally different than the ones that we have.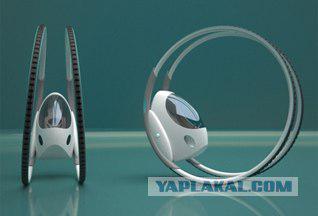 6. Ducatti Hypermotard 1100
At the 6th place of the charts firmly entrenched box office hits of the last hero of the battle of humanity with terminators mototerminator created from Ducatti Hypermotard 1100.
5. Toyota Winglet
Opens the top five of the charts most interesting vehicles direct competitor to Segway - model Toyota Winglet, available in three different sizes.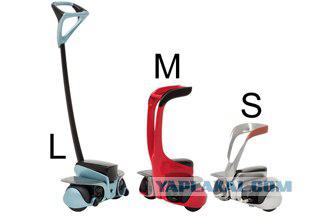 4. Honda U3-X
Another month has not passed since the announcement of Honda U3-X, but this vehicle has already taken its place in history. A unique device makes a great wheel, which is actually made up of several small wheels.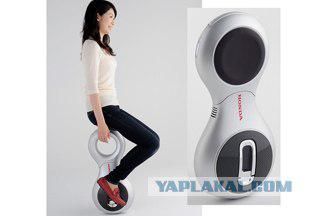 3. elektromototsikl Uno
Excellent work called Uno is on the 3rd place. This bike running on electricity, its author - a native of Ukraine, Benjamin Gulak. This motorcycle uses two gyro, which helps the driver to keep his balance.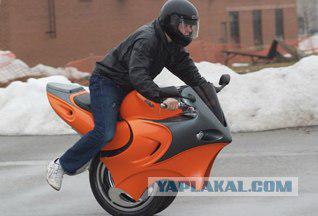 2. XR3
This three-wheeled vehicle with a hybrid engine. He can use the fuel, and can travel up to 60 kilometers using electric propulsion. The model is called XR3 and is on the site of today's 2 charts the most interesting vehicles.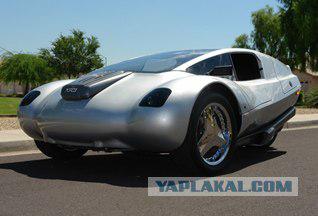 1. PUMA
And at the very top of the charts - a direct heir to the name Segway PUMA. Unlike Segway PUMA is capable of speeds up to 35 miles per hour (about 60 kilometers) instead of 12 PUMA uses lithium batteries.
Dobavleno1 in [mergetime] 1256313650 [/ mergetime]
primeinfo.net.ru/news2580.html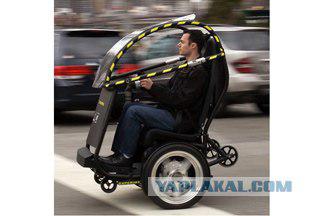 Source: