Metro station «Rautatientori» in the center of Helsinki is likely to be out of action for several months due to a major accident on the city heating mains. On the metro station resulted thousand cubic meters of water, the damage is estimated at millions of euros. Place leak was localized only to the 22 h., Rescuers continue to pump out water. The accident occurred on the water main heating duct «Helsingin Vesi» near the railway station area of ​​approx. 16 hours.
Water flooded the underground tunnels, shops to «Kompassitaso» on the underground station «Rautatientori». In the underground mines were sometimes up to 20 m of water. Underground there were a night in the east just before the station «Sörnainen».
6 ph via ru_railway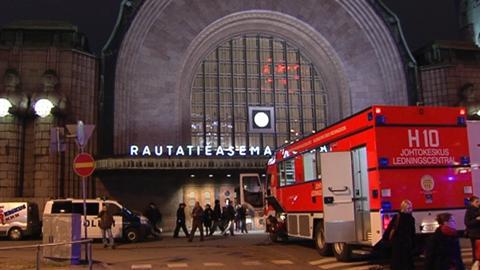 Between the stations «Hakaniemi» and «Ruoholahti» movement has been terminated. The authorities hope that by Monday morning will be able to restore movement to the east metro station «Kaisaniemi». Further west of people will deliver on buses. On Tuesday, the subway, it is hoped, will follow along the entire route, past «Rautatientori» to the station «Ruoholahti». Authorities are asked to metro users on Monday morning to stock up time and patience. Helsinki Metro uses daily to 200 thousand people. In the area Kaysaniemi night blocked the vehicular traffic. The movement of trams has been restored to 20 hours. Buses, trains and trains run normally. The ground part of the railway station is operating normally, the underground part is closed, police said. Because of the accident nearby homes were left without water. Cause of the accident is still unknown. Human victims managed to escape, but the situation could be dangerous for people, say rescuers.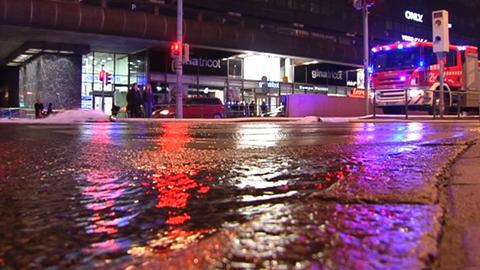 Fire officials say the gap is located on a bend of the pipe, which was founded about forty years ago, when the station was built.
At the metro station «Rautatientori» Helsinki continued drainage work. The structure of the station is not detected the danger of collapse, but all the victims from the water space is not yet verified. The subway tunnels still hundreds, even thousands of cubic meters of water. The accident, which occurred on Sunday afternoon, served as a breakthrough water pipe just before the main entrance to the station. At the moment, water is turned off, but to repair it had not yet started. Water surrounding area was resumed on Sunday evening. Experts believe that the underground station «Rautatientori» will be out of action for six months already. Metro will go to the station «Mellunmäki» and «Vuosaari» to the station «Kaisaniemi», where traffic jams are expected, as those 60 thousand passengers who use the station daily «Rautatientori» move to «Kaisaniemi». By bus and tram will connect additional flights. Authorities are asking passengers to stock up time and patience, as well as to consider possible alternative path to reach your destination. Additional information about the accident and the changes in the movement can be found on pages intrenet YLE.
www.yle.fi.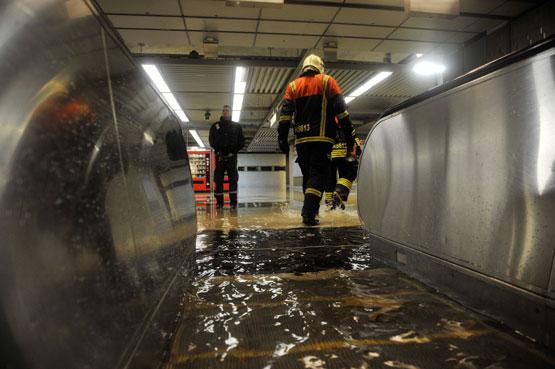 04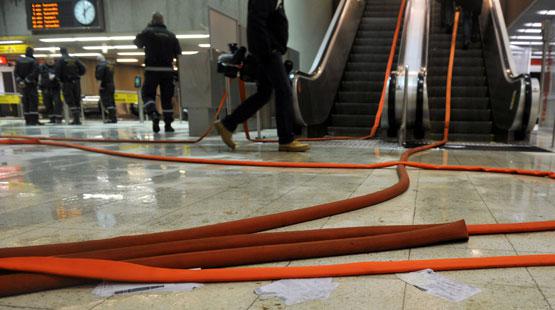 05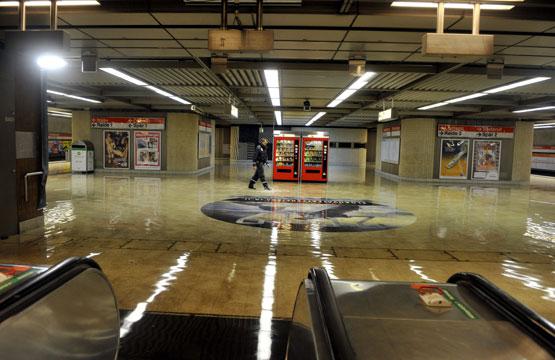 06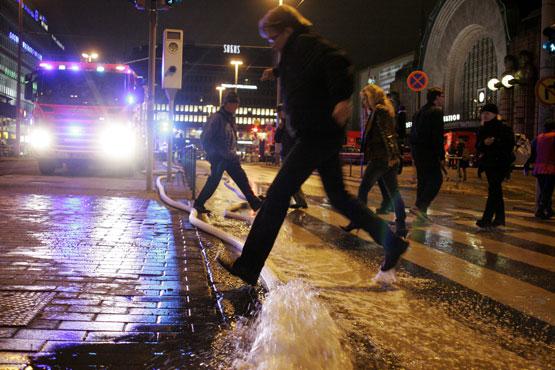 Source: