1. The legendary film 1946 Janina Jaime as Cinderella, as Ranevskaya stepmother Garin as King overtook the fate of "Seventeen Moments of Spring" and "go to fight some old" - he painted. Kolorizirovannuyu version of the show on January 1st. The passage of the new film shown in Ostankino, while the present director kinoobedineniya "Close-up" Victor Rabinkov, this idea was produced by, and Eldar Ryazanov, its artistic director.
via ART Artel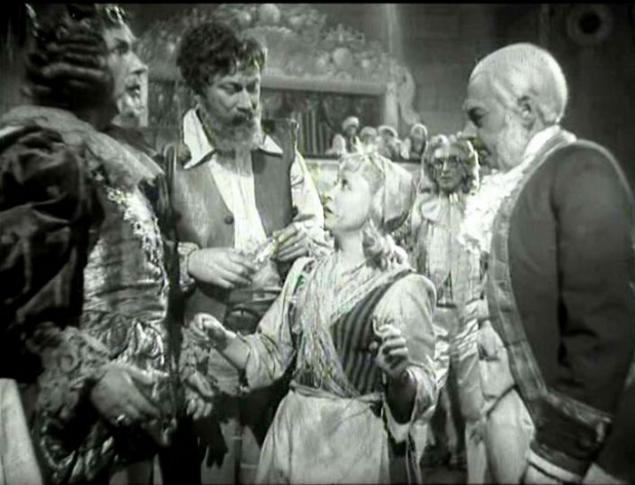 2. For the colorization had to scan negative film, frame by frame to restore image restore broken or lost frames, remove traces of scratches and burns the film, after which the black-and-white copy of the printed and returned to the State Film Fund, it was one of the conditions colorization.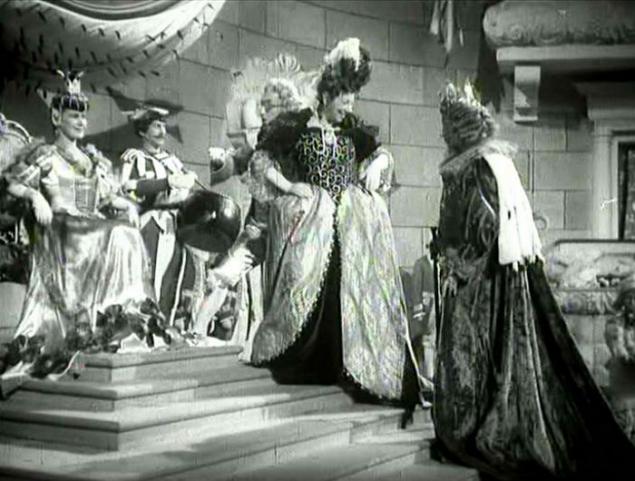 3. So that even the most vehement opponents colorization of classic black and white masterpieces should be grateful instead of the original poluunichtozhennogo we now have a black-and-white original with restored image and sound podlechennym mono and color version with stereo sound.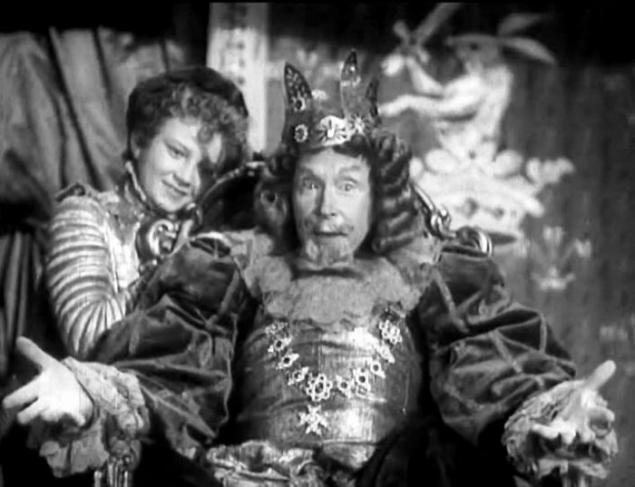 4. paint the film in America spetsislisty company Legend Film, each of the approximately 118 thousand personnel. They have a unique technology, and their cards. Manual "Close-up" could not resist a bit of fun to kick Shtirlitsa color - is the color-coding according Rabinkova was an amateur. Color correction, sound processing and all the final work on the film made in Russia, and they are not finished yet: the film is ready for release on DVD and on the television show, but not yet ready Blueray. And on DVD, Blueray and both films will be released on one disc: the old black and white and a new kolorizirovanny.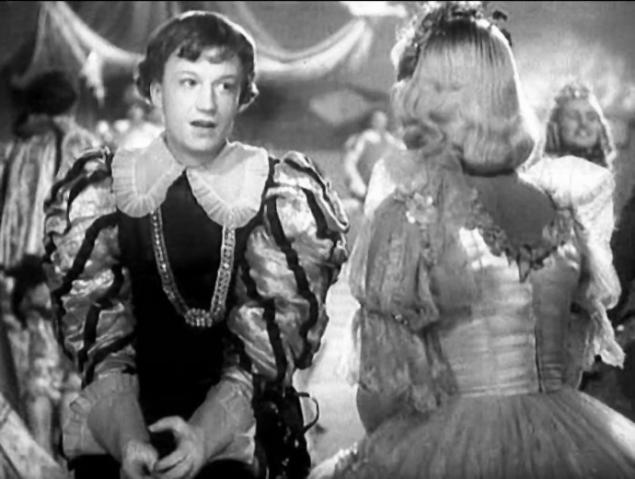 5. All participants in this process repeatedly emphasized: all the filmmakers and screenwriter Eugene Schwartz and director Michael Shapiro and Hope Kosheverova and artist Nikolai Akimov - everyone wanted to see this film in color, as it should be today kinoskazki. But alas, the color film on the "Lenfilm" immediately after the war, for some reason, did not deliver, and the covenant of their ancestors can be made only now.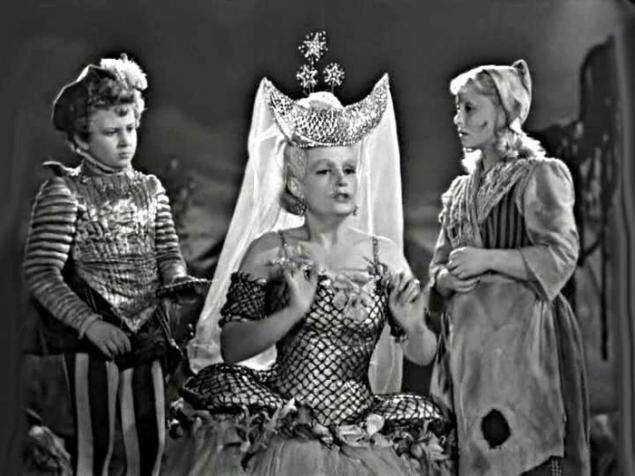 6.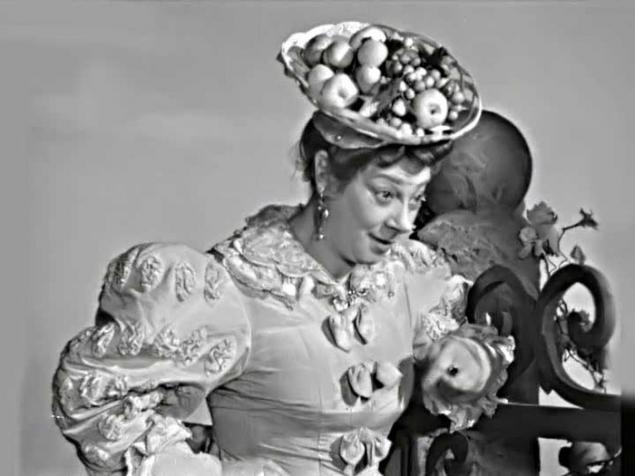 7.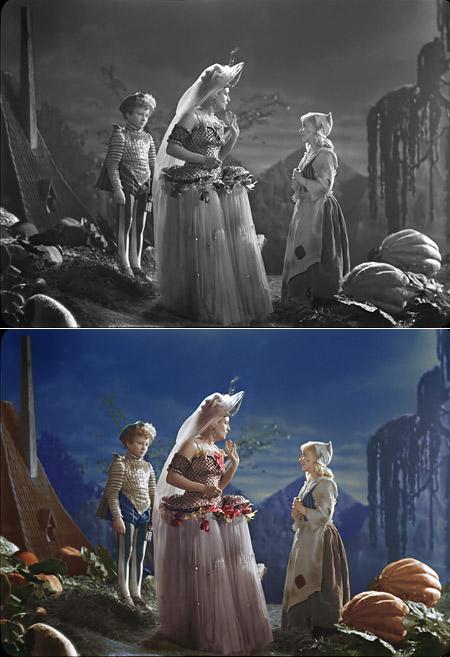 8.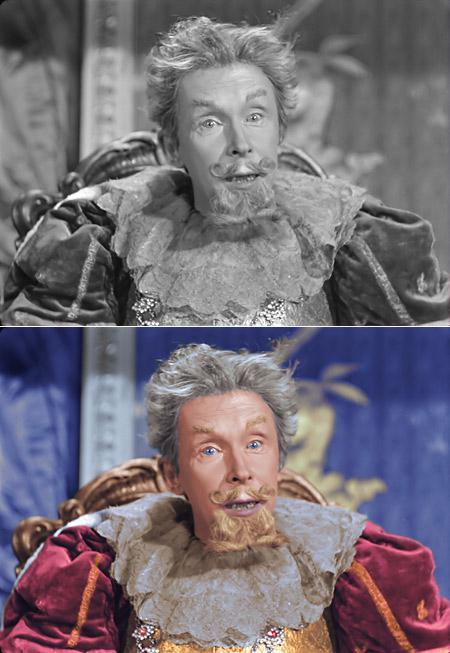 9.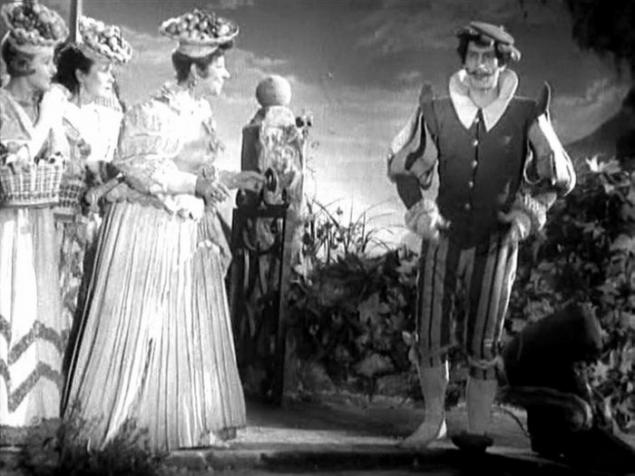 10.
Dobavleno1 in [mergetime] 1262009275 [/ mergetime]
My opinion is that it was painted fuck? !!! .. Stirlitz, and the elderly, and now here's Cinderella. Restored ... morlodtsy. But when the color turns a complete misery.
Source: