The author writes, neferjournal:
Somewhere in the 16th century in France lived a guy named Jacques. And he liked to drink. Once, when he was in a drunken stupor, a dream came to him according to one Lord God, according to other sources Satan himself, but the result is such that thrust it into the pan and boil. From the first, Jacques did not understand and did not learn a lesson, so his soul boil again. Then he came up with a double distillation
woke up he decided that if the wine does not surpass one time, as did all the time, and two, it will become stronger, tastier and brighter.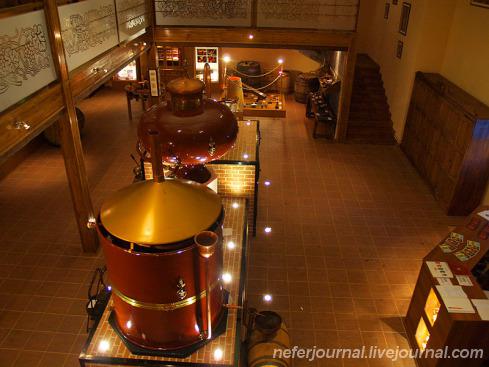 Generally cognac come from France. 400 km south-west of Paris, in the region of Cognac grapes are grown and cognac spirits are born. There, only there and nowhere else. This is enshrined by law. The legislation of many rules, including the time of harvest and sealing of barrels, all clearly stated and strictly adhered to, there is no creativity. Otherwise, the national committee, which controls the production of cognac, may prohibit the offender to call their product brandy.
The Cognac region is allocated 6 zones (Cru), or specific soil areas: Grande Champagne, Petite Champagne, Borderies, Hairdryer Bois, Bons Bois and Bois Ordiner.
Grapes growing on the land, which contains a lot of chalk. Well, just very much. Therefore, it matures very acidic. This grape is unfit for wine, but he gets a great cognac.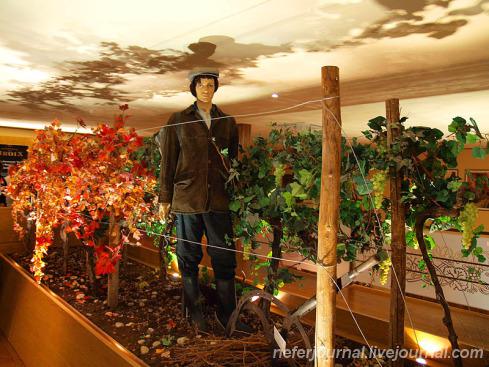 ...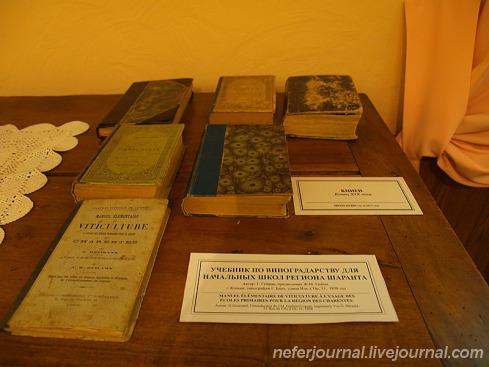 ...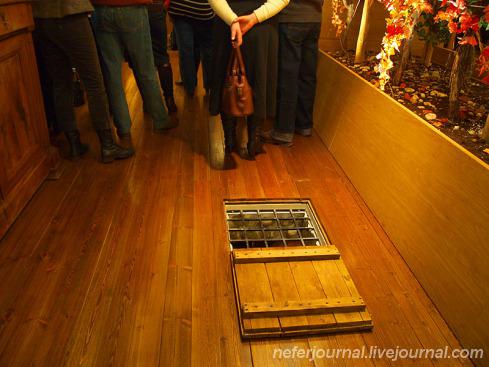 This moonshine, which stands in the middle of the museum complex called the name Charentaise Alambik. Charentaise - because Cognac is included in the Department of Charente and alambik comes from the Greek word «ambix», ie a vase.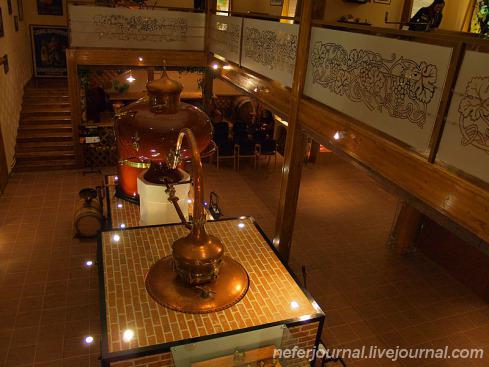 ...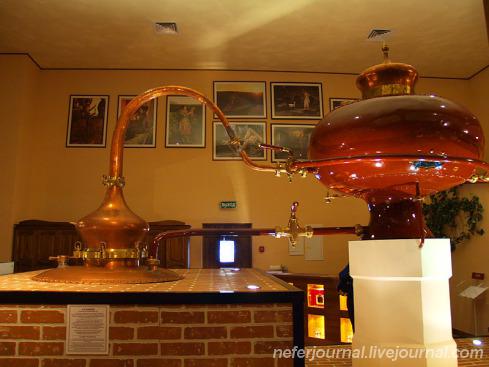 ...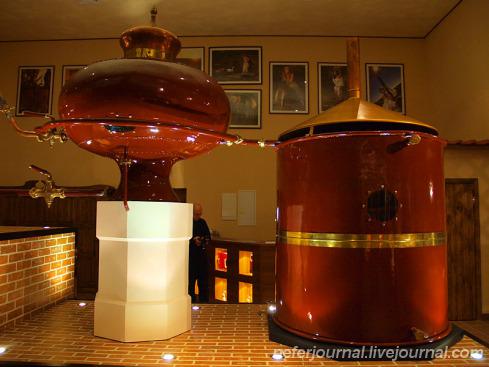 Through many years of aging in oak barrels cognac acquires its bouquet. Barrels for brandy made only from oak trees are at least forty years old! Some of the brandy evaporates from the barrels, and the steamy French brandy called "angels' share»
Once matured cognac, he poured from barrels into bottles. In this age of cognac countdown stops. Cognac is brandy spirits of different ages, mixing that can be a unique, unique aroma and taste. In France, cognac is marked by age of the youngest cognac spirit, cognac age in Russia is determined by the average age of all alcohols.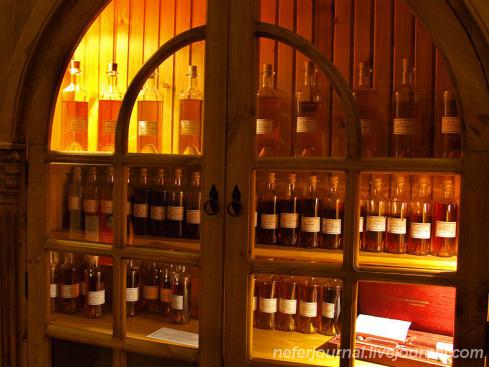 ...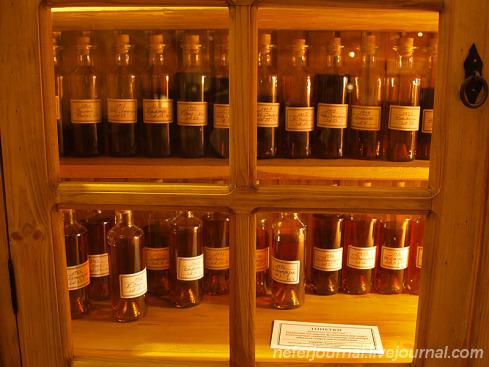 Master of cognac business, which monitors the maturation of Cognac in France, called the Maitre de Shae. A large glass bottle, braided wicker - Dame Jany. Keep these bottles in the cellar, which is called «paradis» (such as Paradise)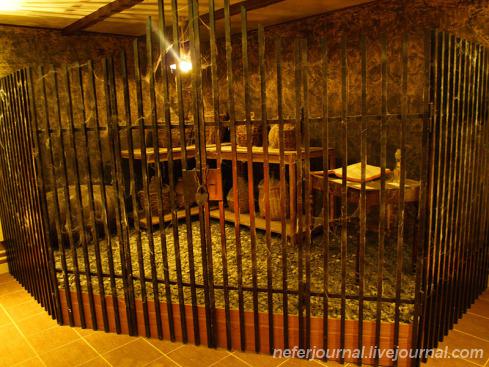 By law assembled fall grapes must be dispensed on the barrels to 1 April, if for some reason not is done, such a drink can not be called cognac, brandy, it will be. In general, the brand - it's all hard liquor distilled from grape or fruit and berry wines and cask at least a year. But the cognac and armagnac - a kind of brandy with his own name or with the name of origin controlled.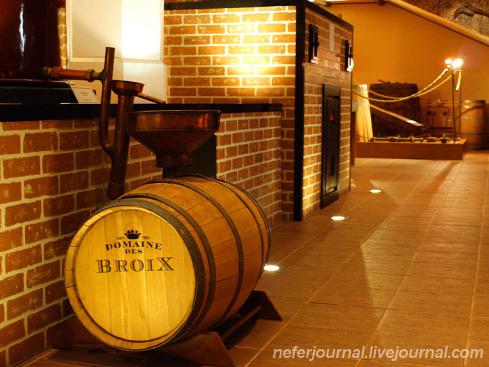 ...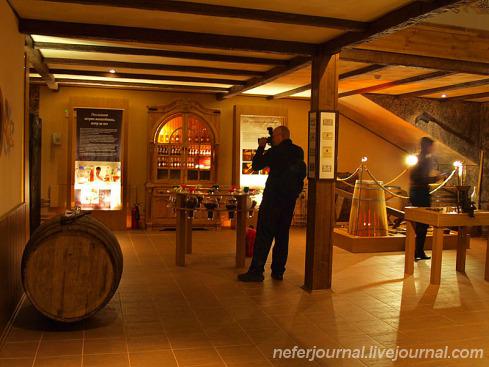 Plant "Kin" buys cognac spirits in France and is already here in Russia mixes them.
How to drink cognac? The drink should be at room temperature, warm cognac hand, as it is sometimes in the movies - a sign of ignorance! To use best tulip glass that is easy to hold the leg. Do you realize after the tour we had a tasting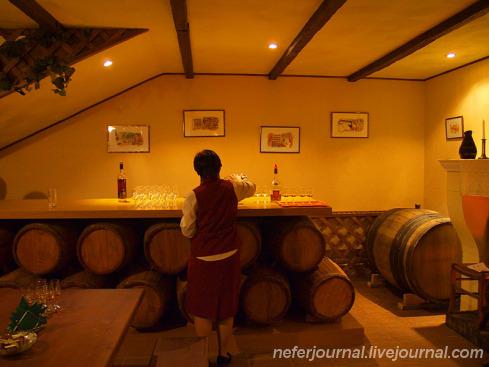 ...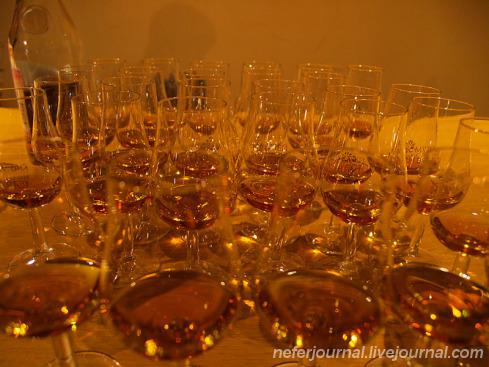 ...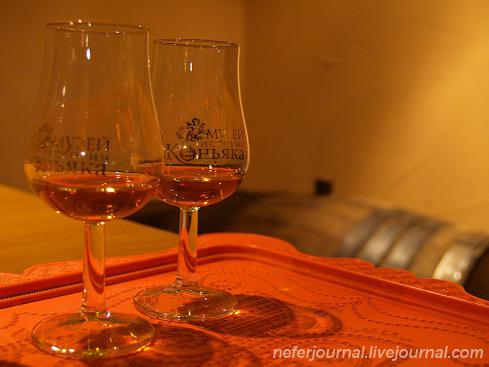 We started with cognac Bergerac. On the bottle says "four". When tasting it should first assess the color of the drink, and then examine the so-called "legs" (drops flowing along the walls), inhale the aroma is not popping the nose into the glass, then smell the cognac has been close and finally evaluated by taste.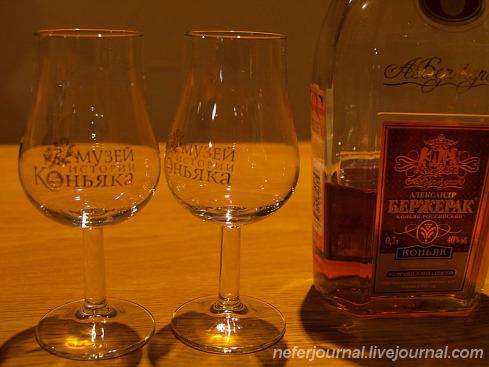 ...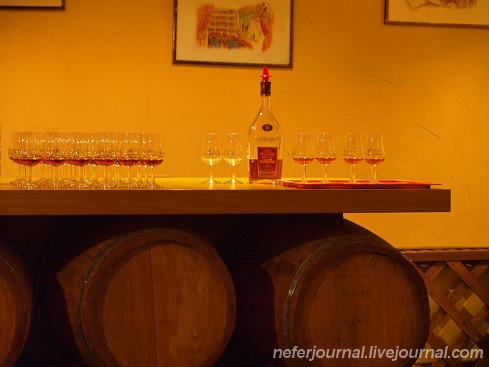 In total, we have tried three different cognac: as I said Alexander Bergerac four, six and eight Kinovsky Old City. First taste seemed to me quite usual and ordinary, the latter - too rich or something, but pleasant enough. I really liked the second - cognac Kinovsky 6 years of aging. It has a pronounced wood aroma and taste to me more pleasant than others. After the tour, we even bought a bottle home. In the company store the tourists offer a 10% discount.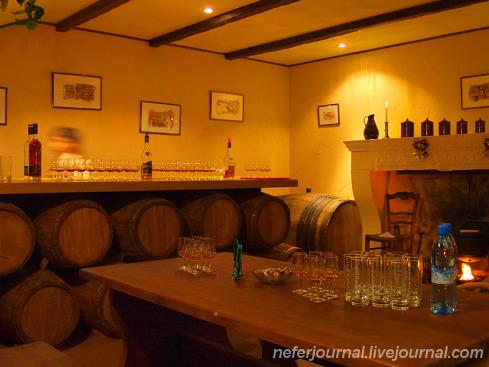 ...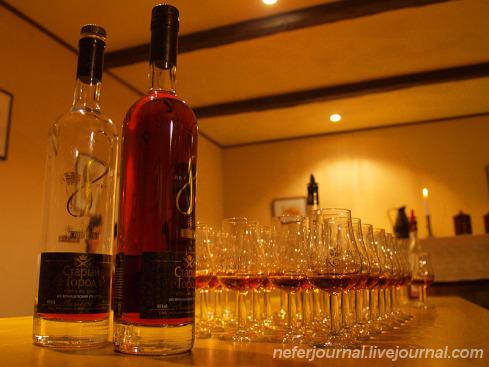 ...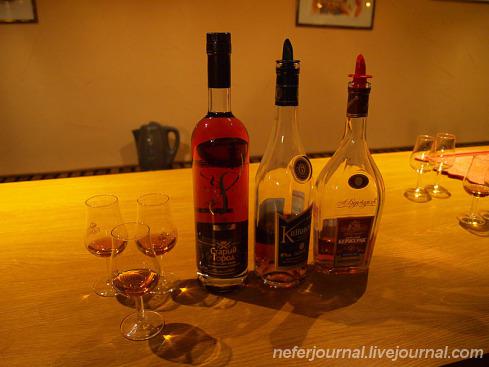 ...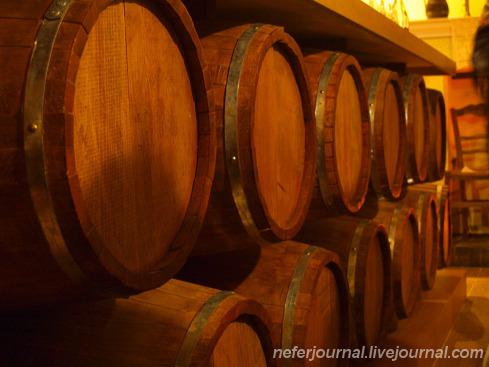 Snack cognac lemon - a bad tone. Citric acid does not give the taste buds a taste of brandy, with the same success it is possible to drink and vodka, will not care. There are usually four "C": Sognac, Shocolat, Café, Cigare. That is, cognac, chocolate, coffee, cigar. It is believed that these tastes Cognac goes well.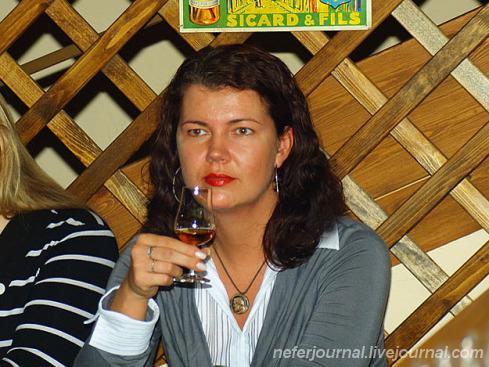 This is my prize, I won the contest.
Road Atlas I have presented, and heart "anti-stress" has left itself, just in case))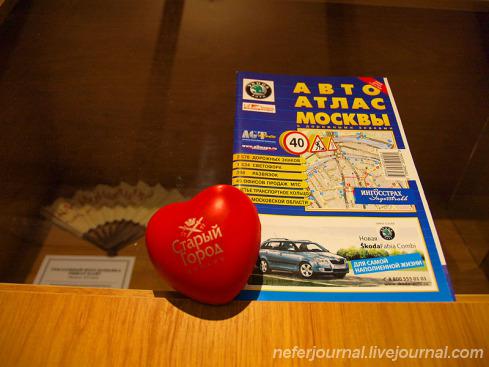 ...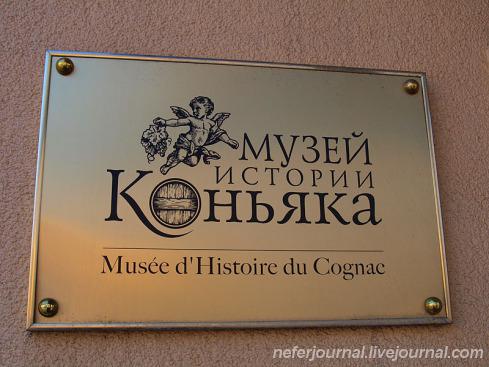 ...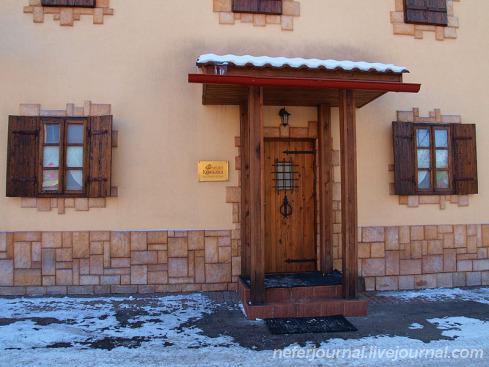 ...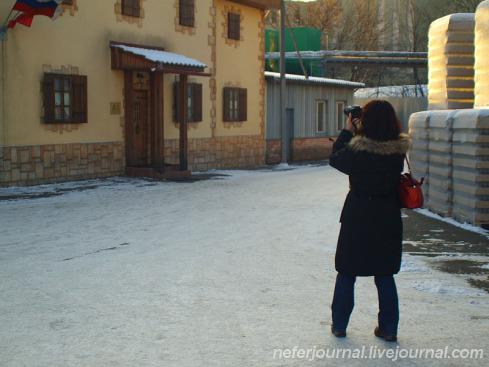 Packaging, filling waiting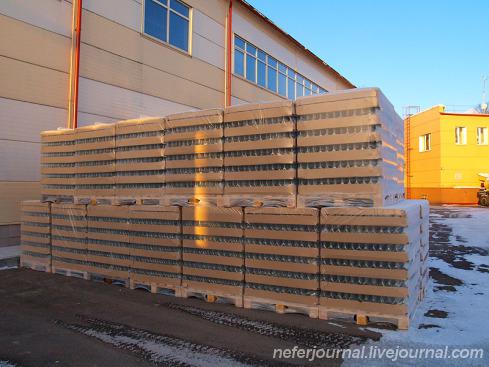 In general, all these tours and tastings - a strong move. Before that, I just knew that there was such KiN plant, which produces some brandy there. Now I know that this group of companies, which includes not only the plant, but the winery Domaine des Broix in the province of Grande Champagne (France) and vodka production.
The oldest company "Kin" was founded in 1940. Vineyards were acquired in 2004.
via neferjourna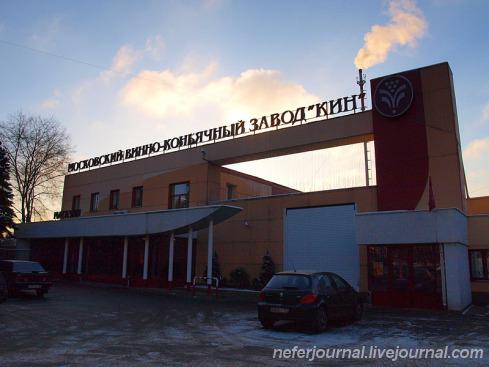 Source: