"Monument Valley has made me the biggest impression on a trip to the United States," writes Sergei share. We are accustomed to the cone-shaped mountains, and are kicked out of the land of huge boulders with vertical walls. As if a giant hammered into the ground a few nails and a bit off the cap ...
In the valley we arrived late at night. Got some hotel called The View (View). What is really there for this kind of, we do not know and have not seen since around was pitch dark. Not a single light bulb for many kilometers around. Populated. Dinner. They went out onto the balcony - cold. Around the darkness. "Maybe try to click on a tripod at slow shutter speeds?", - Said Marat, "though you look, what kind of views."
We put tripods. Screw them cameras. Clicked. It turned out that it has paid off:
21 photos of the two Valleys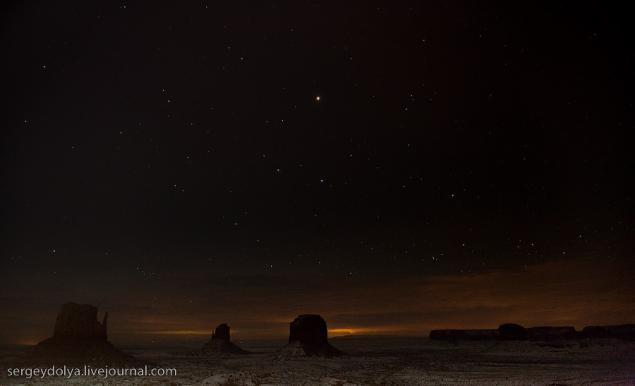 02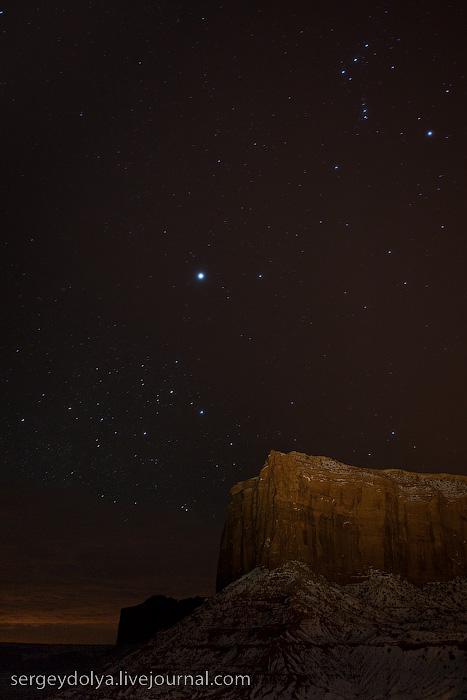 The next morning, we wake up before dawn to lift the dawn: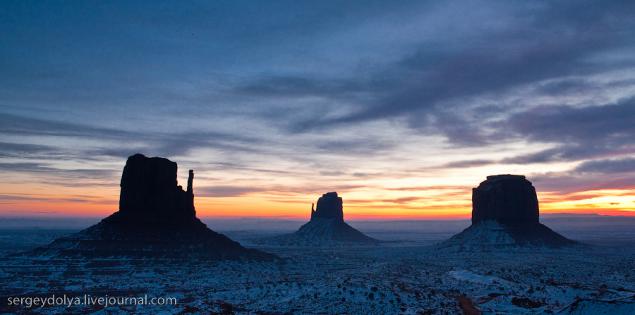 Just for a moment the sun decorate the sky in orange tones, but I was at the ready:
We returned to the hotel. Breakfast. Discharged from the hotel and went down to the valley: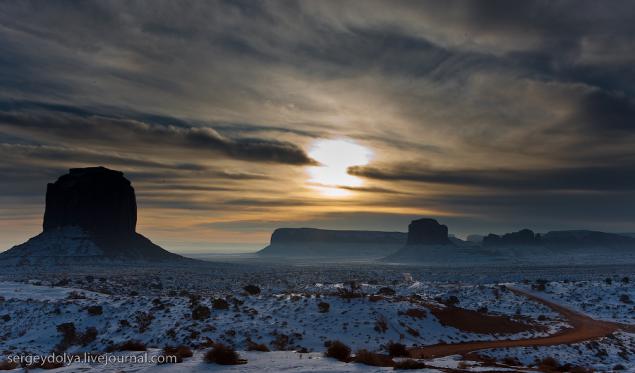 06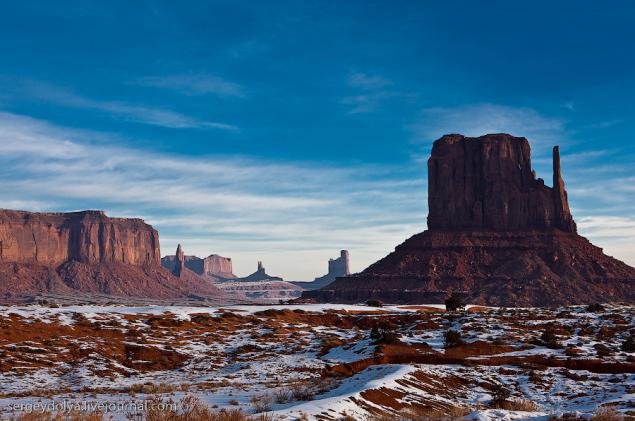 07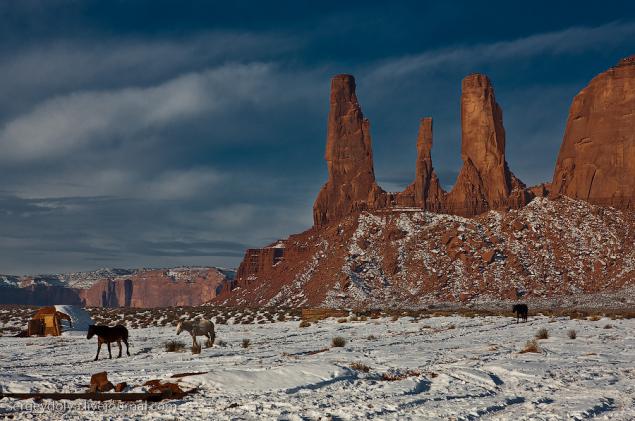 08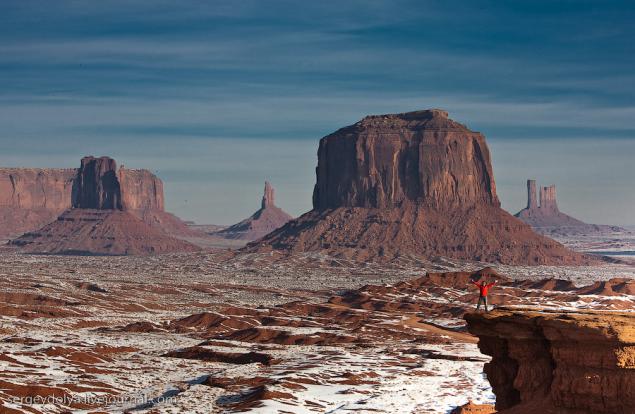 09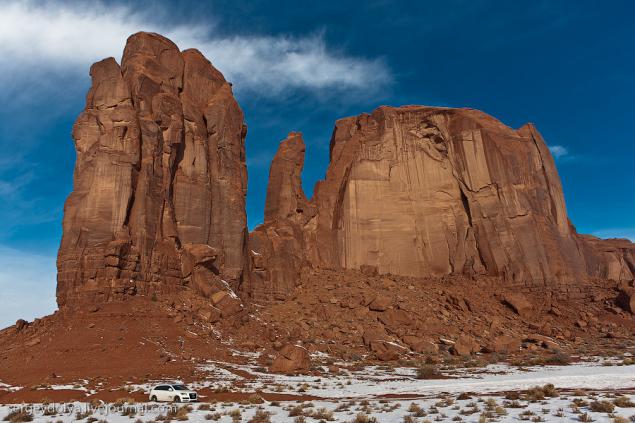 10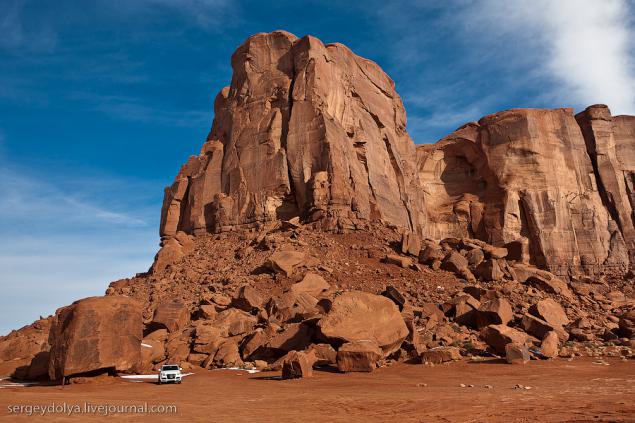 11
12
From Monument Valley we moved to the Valley of the Gods. On the way we stopped at the stone, which is called Mexican Hat (Mexican Hat):
Valley of the Gods - similar to Monument Valley, but we were very unlucky with the weather. Vile gray Khmara spoiled all impression: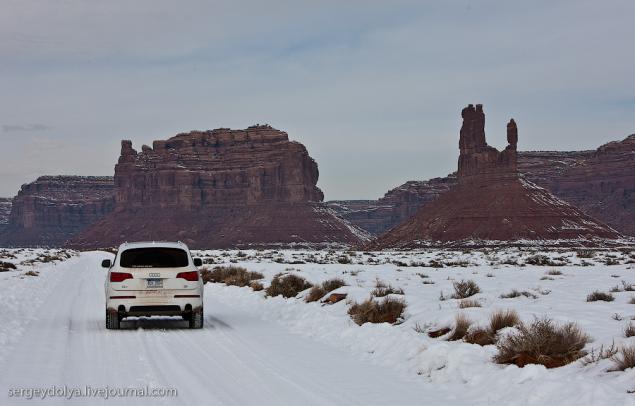 15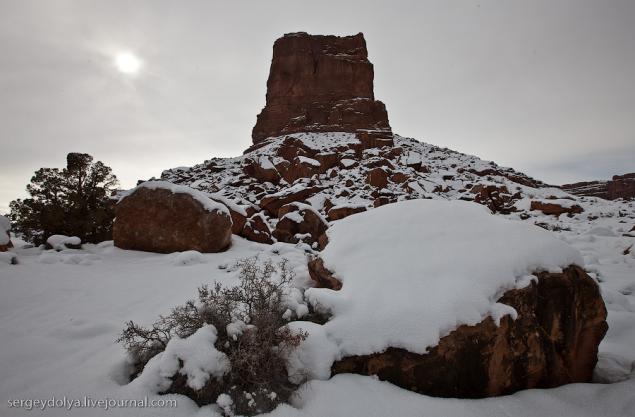 For nearly at the exit of the park, we blocked the road herd of bulls. We came close, but they did not respond, but just glared at us. On the lips of all dripping saliva. They looked not at all friendly.
I'm afraid of bulls, cows and horses. Since childhood, I'm afraid. Maratka cows are not afraid, but refused to speak with the bulls. Interestingly, they were able to throw the car? I do not want it to scratch.
After standing for 15 minutes, we turned around and drove back to the entrance. In the valley, we spent 2 hours. During all this time we have not met any more cars. But on the way back to the sun got out: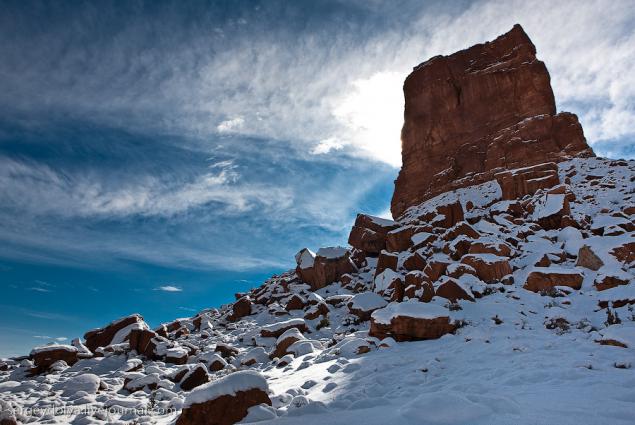 17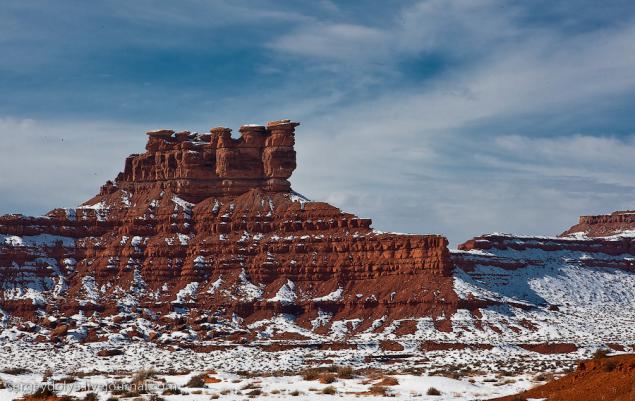 In this valley was very interesting structure of snow. Never before seen such. It seemed that someone had scattered the icy top picks: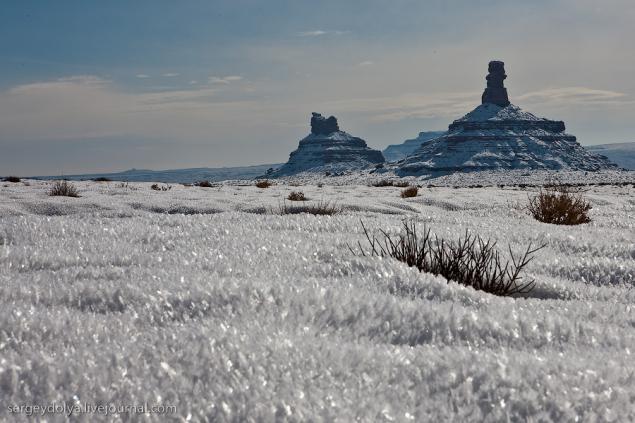 19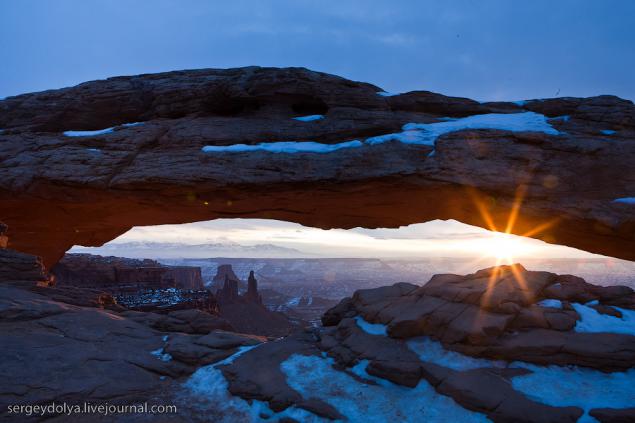 20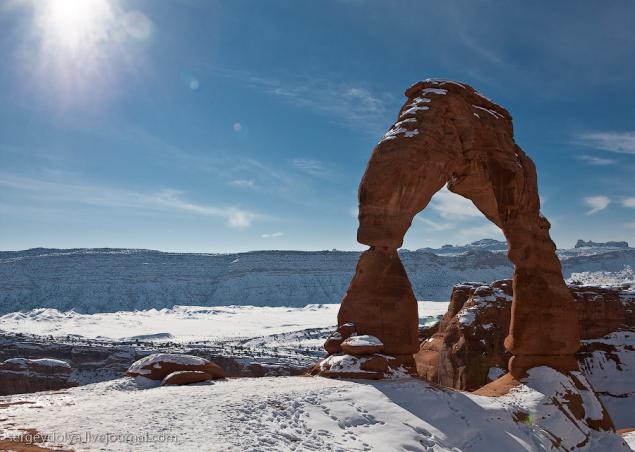 21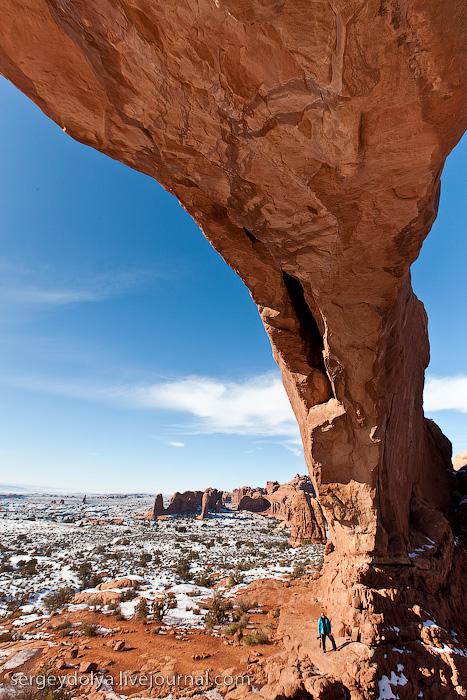 Source: