Tractor MAZ - 5440A9 recognized truck of the year in Russia
Such recognition Belarusian machine won the international specialized exhibition "Commercial Vehicle" Comtrans-2010 "held in Moscow.
In the fight for the title MAZ trucks bypassed renowned manufacturers Mercedes, Volvo, Scania, KamAZ, Ural. The main criterion for the selection of nominees is to contribute to the improvement of vehicle transport efficiency. At the same time take into account parameters such as the novelty of technical solutions, operating costs, sales, financial terms of the acquisition, the availability of the service.
Tractor MAZ-5440A9 is additionally equipped with a speed limiter, sprung driver and passenger seats, seat belts, sound insulation, spoiler, engine heater, tachograph, equipped with ABS and ASR-electronic protivobuksovaniya. Cab galvanized. Additionally installed independent air cabin heater and radio cassette player.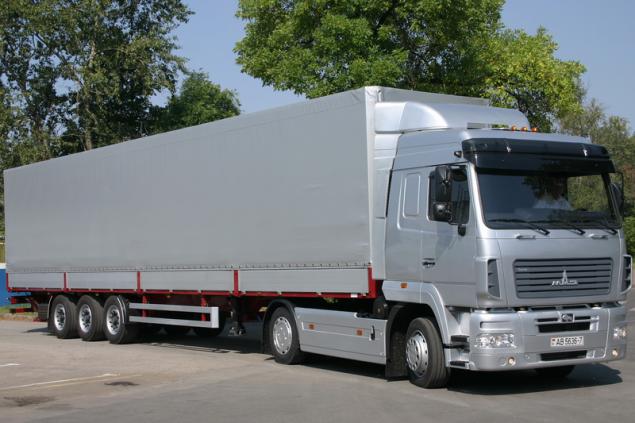 Source: