This is not huhry-muhry!
5 athletes in kimono holding martial arts, rescued from a robbery medical student
In Australia, 27-year-old German medical student was attacked by three robbers when the guy got off the train at my stop.
But the attack saw through the window of one of the athletes martial arts school and then turned to his teacher. Because the delay could not be a teacher and a group of athletes right in kimono training ran into the street, that would help the student.
"Even when we were running, we noticed the robbers and fled in horror, we did not have to defend the guy, and catch criminals, we could not, because trying to find out if everything is OK with the man lying on the ground," - said the coach Sensei Keila Soto - I think these thieves are still fleeing in terror somewhere.
But the next morning, the police said they arrested two of the three assailants, who turned out to be no more than 20 years. A third accomplice is still on the wanted list, he managed to escape when his shiftless friends detained for stealing a mobile phone near a crowded bus ostanovke.vzyalzdes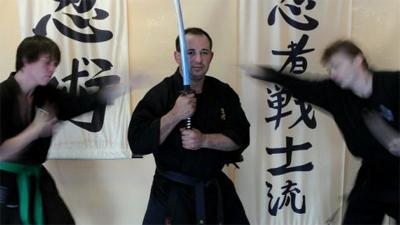 Source: