Neglinka - river in the center of Moscow, a left tributary of the Moscow River. Length of 7, 5 km, almost all along enclosed in a tube. The river gave its name to many of Moscow's streets, squares and metro stations. Neglinnaya River begins near Marina Grove (source of the river is located north end of the street near the Novosuschёvskoy District Railway). Tributaries Naprudnaya droplets, Petrovsky stream Assumption Vrazhek.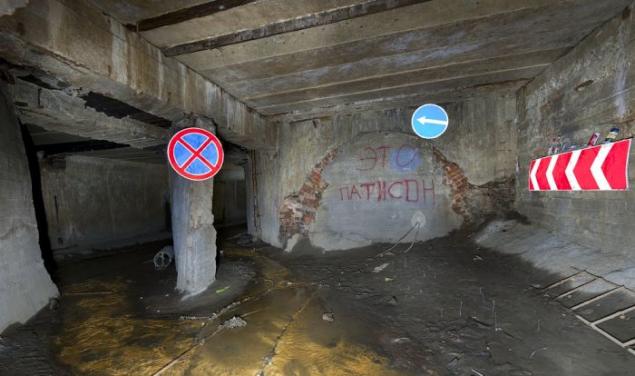 During the rainy collector can be filled with water completely, as evidenced in the ceiling caught on garbage: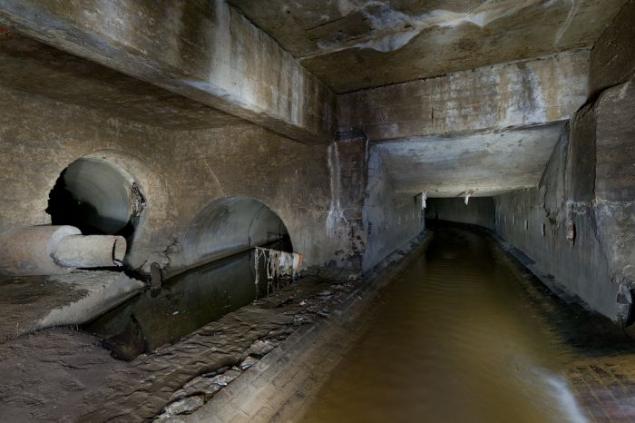 Along the way, there is a set of drainage spouts: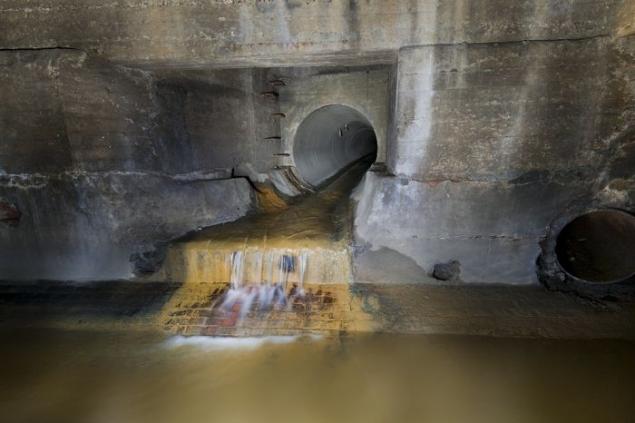 What struck me - the water is clear and the manifold no unpleasant odors.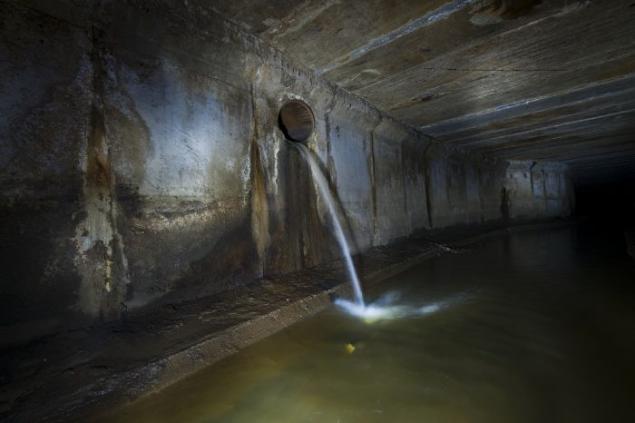 Modern collector constructed of rectangular blocks. He's tall and wide - on the sides of the sidewalks, which is convenient to go: