Benidorm - city located on the Mediterranean coast of Spain in the Costa Blanca 140 km. from Valencia. He is considered one of the most popular summer holiday not only in Spain, but also has the title of "the phenomenon of tourism in Europe." Among European cities only in Paris and London, more hotel beds than Benidorm.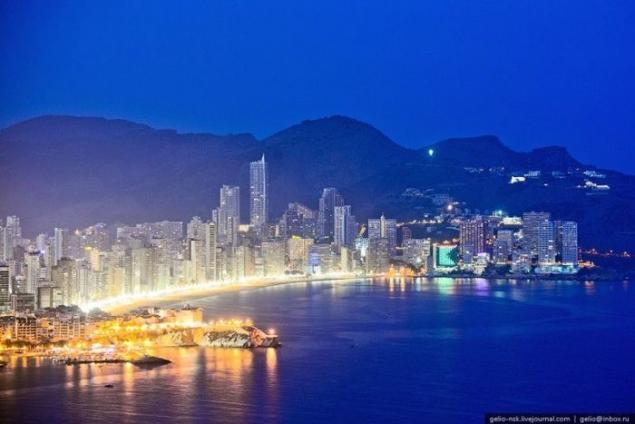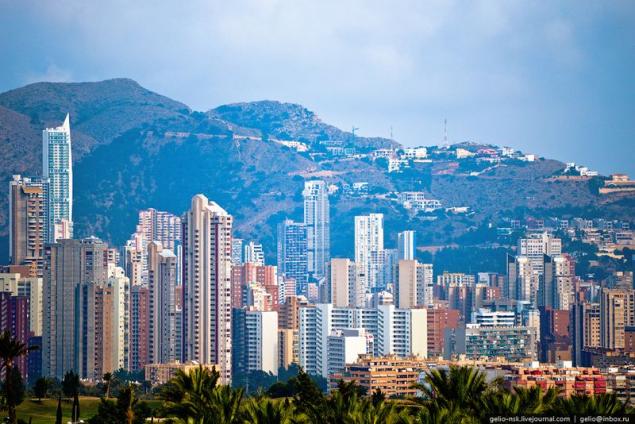 Benidorm is located on the banks of two sandy beaches. Livante Beach (2 km long, the average width of 75 m) ...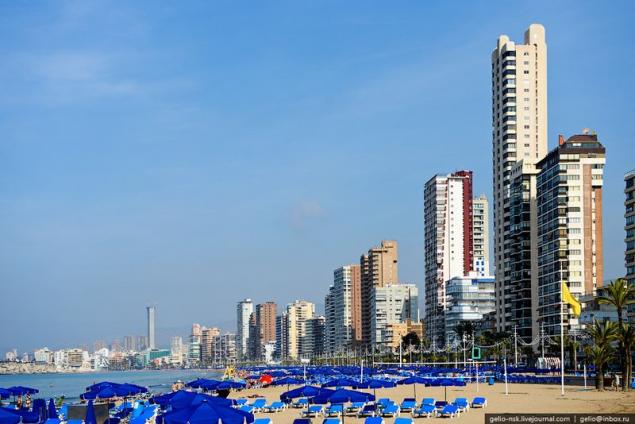 ... And beach Poniente (length 3 km, width 105 m) Beach has repeatedly received the international seal of quality "Blue Flag».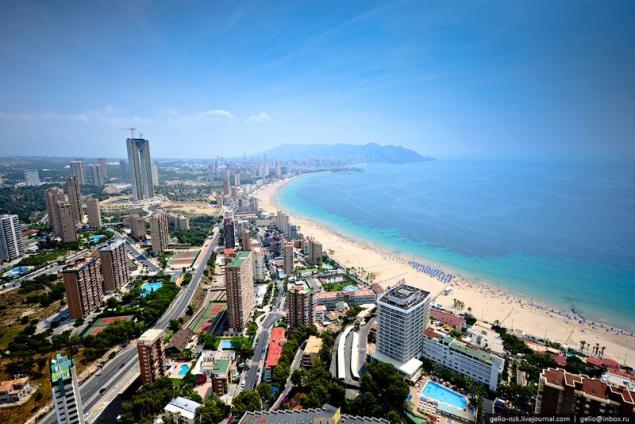 In 1950 the population of Benidorm is just over 2, 5 thousand. Man, but with the advent of tourism in the 1970s, the situation in the city has changed dramatically. Benidorm is now actively built up, and the number of its inhabitants has already exceeded 70 thousand people. Given that the number of tourists visiting the city of 600 thousand people per year!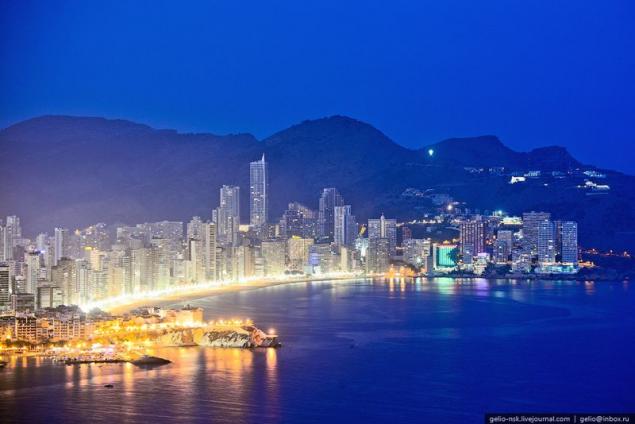 View the city from the tallest building in Spain - "Grand Hotel Bali" (186 meters).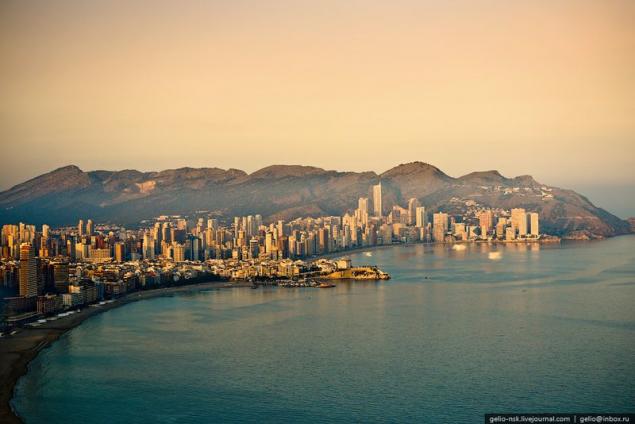 Benidorm - the high-altitude city in Europe. There are more than 150 buildings over 20 floors