Spanish miners went on strike. They blocked the passage under the bridge tires and tree branches.
Barricades have decided to set fire to the effect.
One man climbed onto the bridge and decided to make a contribution. I began to pour out a fire with gasoline cans. Something not so he got it.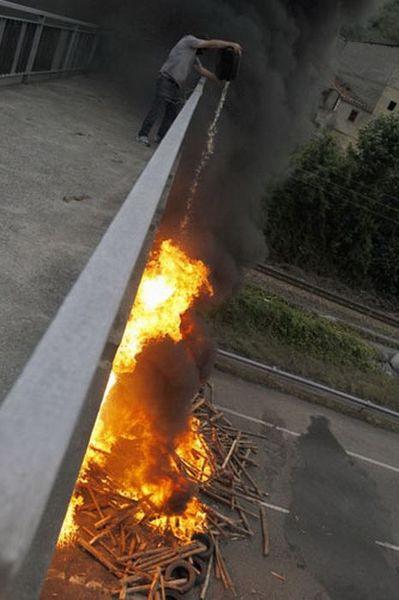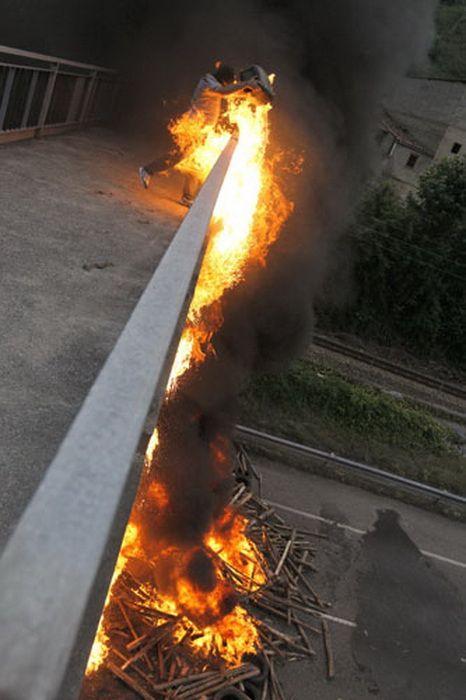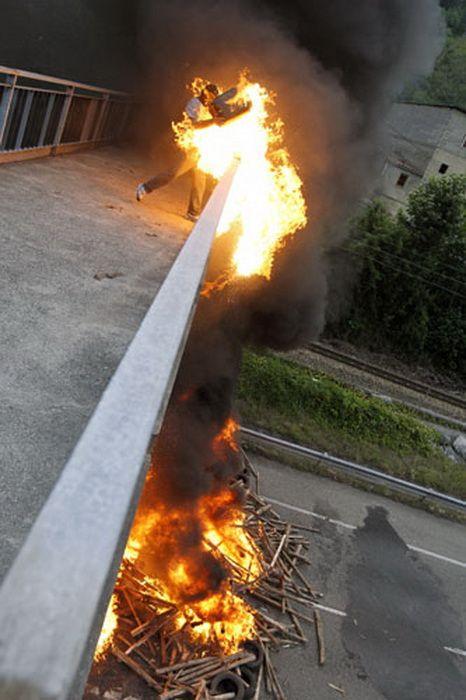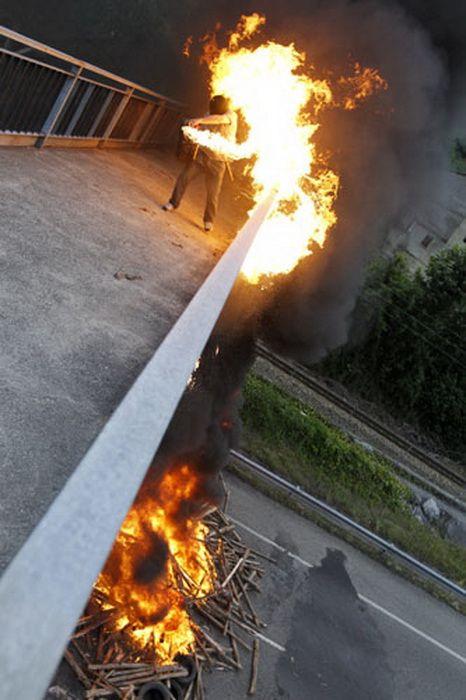 Source: smi2.ru