Now we can discuss or condemn Scoop. But as a child you do not think how good or bad the system in which you live. Just have a bright moments. I remember them. And here's one of them ...
Writes positive-now the community 76_82:
15 ph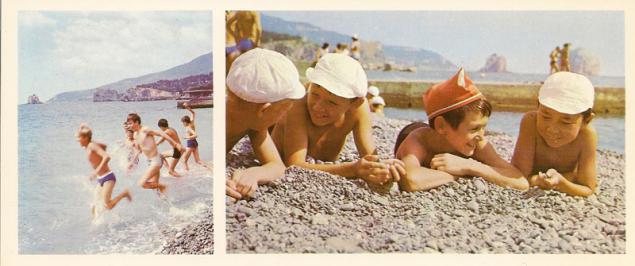 Campfire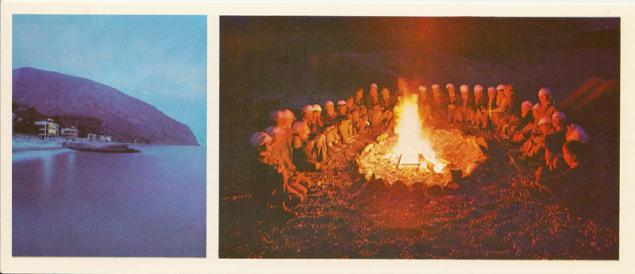 Artek my childhood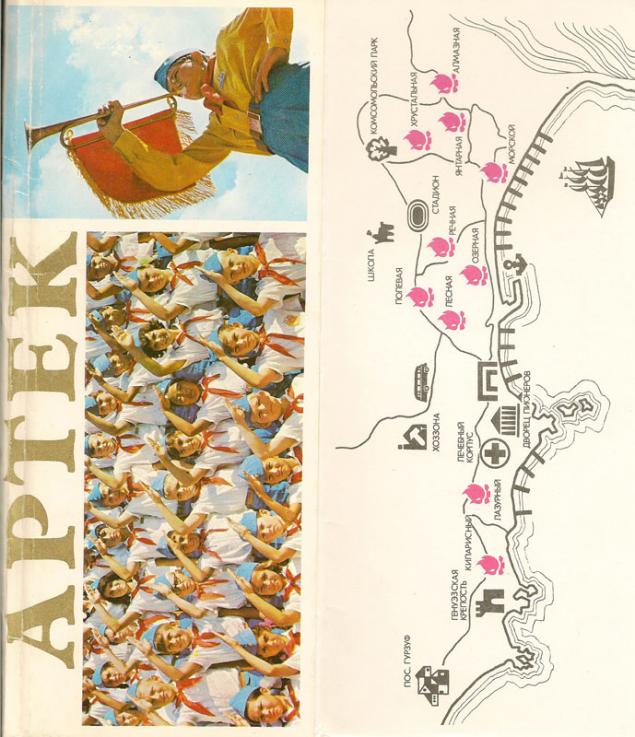 Main record - Health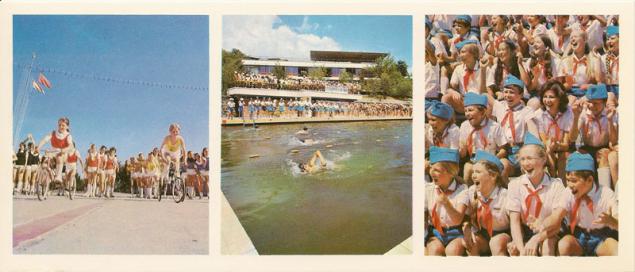 Palace of Pioneers
Artek at the tomb of the unknown soldier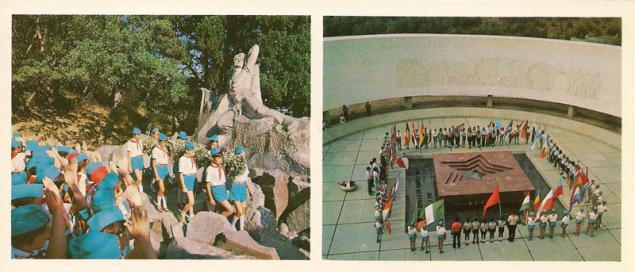 Swallow's Nest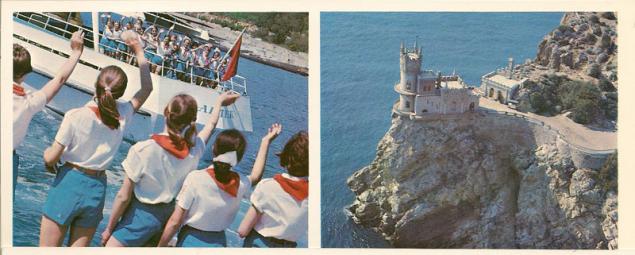 Gaidar Salute!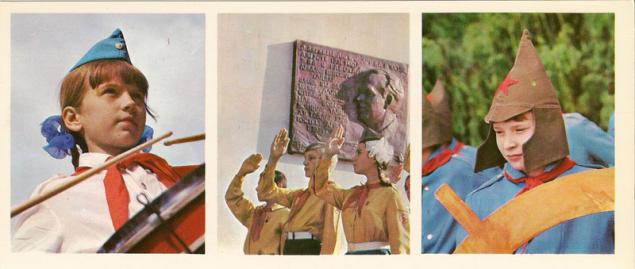 Camp «cypress»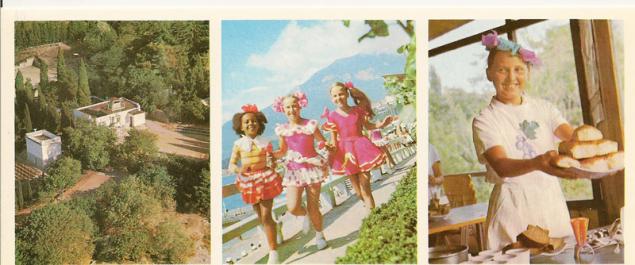 Artek at the monument to Lenin in Sevastopol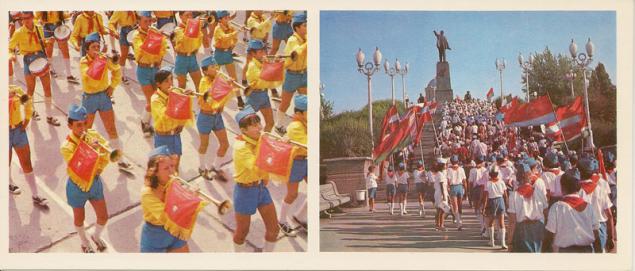 Pioneer headquarters. House pioneering studies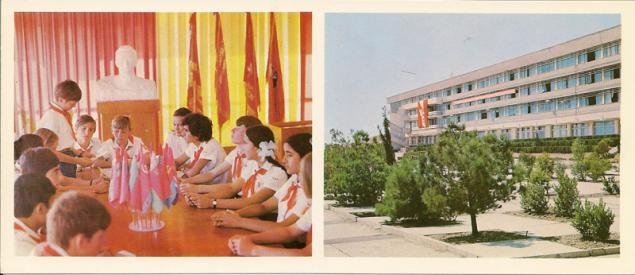 "Camp Rock" / Camp "Azure»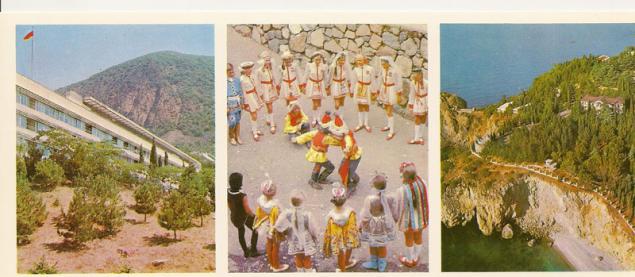 Bugler. Ruler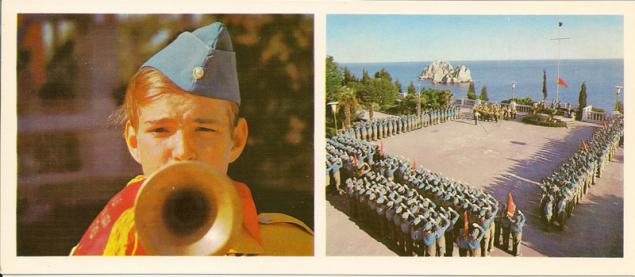 At the festival of friendship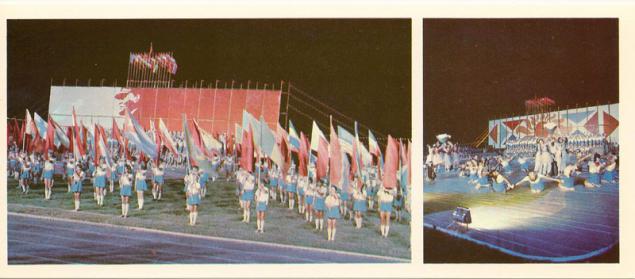 Goodbye, Artek!
Photo by R. Ozersk
The artist Shtanko
Publishing house "Planet", 1976.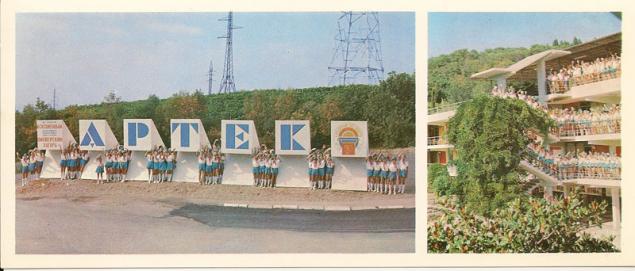 Source: