A few days ago found a very interesting project about the inhabitants of Odessa. Read the two young photographer. Incognito. Photo though not without Photoshop, but very cool.
Here is what they write:
Every day we put out a portrait of one person. A portrait of a resident of Odessa, whom we meet on the streets of our hometown. This person can be you or someone you know.
The project "Faces of Odessa" was conceived more as a challenge to their own winter apathy, the desire to create something new, something that has not been in our glorious city of Odessa.
We have long wanted to show that magical air Odessa, he inspires and inspires. And the people of Odessa are slightly different from the inhabitants of other cities. They smile more, are more open to dialogue and love their city. And we are no exception. And we show our love for the city with the help of the project "Faces of Odessa».
Who are we? Two simple odessite who have a camera and a desire to shoot. Their names, we decided not to call. Take a look at the portraits of Odessa and visitors to the city as if you met them outside and communicate with them as we do it. But our names do not matter.
Maybe we come to you on the streets and offer to take off for our project, and maybe once again going to visit us, you will see their friends.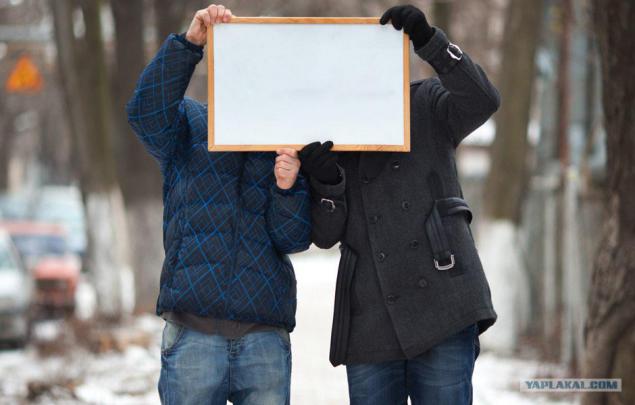 When longing overcomes,
And life becomes
Empty - empty,
I hasten to Soborku.
Oh luck! Politsky Felix
It plays at the chessboard.
Crowds he collects
And we all soul delights
His acute and virtuoso playing.
Anatoly Tolia. Twenty-seven. He recently knocked 28 and 83 th year has gone. All my life I lived in Odessa, on Soborke. Poet. And can recite all of Omar Khayyam. In the 82 years he's young at heart. And we met him surrounded by a vast number of friends who are shaken out with our whole soul, until we were able to interview the Shred.
What is most interesting, all his friends are almost twice his age. And they take care of it and protect it. We got a huge mass of positive emotions, communicating with a bit, and if you want to get a piece of the same emotions, look at the Shred Soborke, the bar "Seven Winds". Just take care of it.
Londoners have Hyde Park
Where are they from the podium.
His government is praised, is criticized.
The rulers of them do not pay attention.
Let Cheldiev couples currently produces.
We have Odessites Soborka,
Where so you can speak freely.
Where can I make a positive
Ile negative view.
At the end of this alley
Politicians freely swarming
How disturbed hive gudut.
Like Doc Quixote waiting on help.
It has its own experts.
Prominent politicians and financiers.
It knows exactly why
Do not choose Kuchma.
And why you and us
No need for our actions Bodelan.
A need Hurwitz.
Here he was awarded the city we mace.
After all, it is our city updated
All sidewalk tiles covered.
Others say - garbage.
Sprinkle all the tiles too.
And so that every day
The water in the mortar tolchetsya, and things are there.
Site authors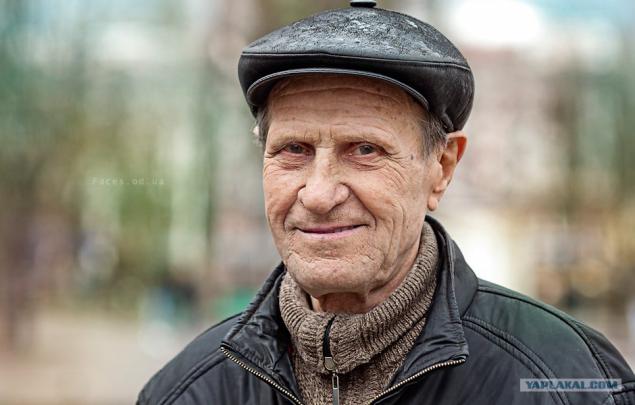 You've probably been waiting for today of a clown or a funny person? Still, how could Odessa - the birthplace of humor and laughter. And here and there. I will show you a beautiful girl.
Veronica goes to school as a child engaged in athletics, but due to injury left the sport.
- I love nature. I often travel in Witted, getting on the edge of the cliff, throwing hand in hand and eyes closed, I can stand for hours and dream. I can not imagine myself without the extreme. Tickle your nerves - I'm always in the company first. And I understand also that I can find adventure in one place, but without it I just get bored ...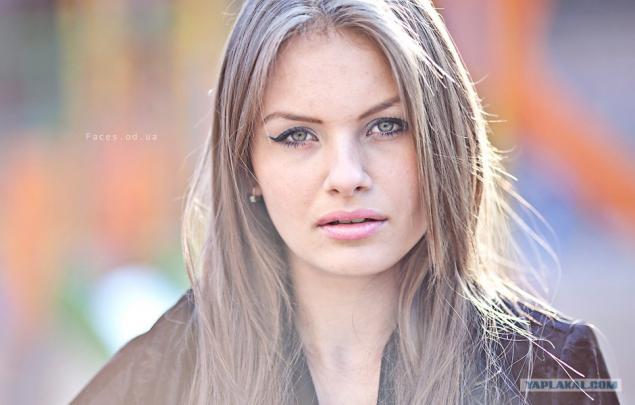 I like to play on the nerves. And I have it good at it - recognizes Rita. I like to be photographed, I already had several professional photo shoots. I love my family. I believe that more than my family, I have nothing. I study in the first course in construction. I like to draw, I have at home a lot of my drawings. And I love Odessa. It is like a walk through the streets of our city. Peered into the faces of passers-by and to guess their thoughts. This is so exciting!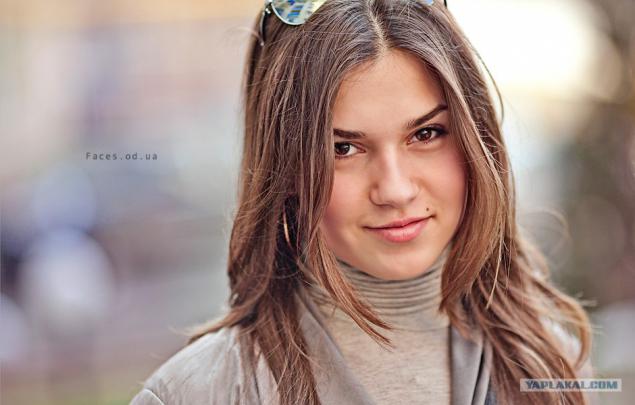 The commander of the ship, the pilot of the first class, day and night, 150/200, and 50/60 and minimum. Fly away 18 years, he gave the motherland. Who sent me ... ashamed to say where. She raised two children, grandfather of three. All anything, but in-law on the threshold does not start. With his son talk, but not on the platform. Smoke, talk ... and spending. I am from Cherkassy, ​​Odessa another come this winter. Freight train was getting the cows slept together to keep warm. In Odessa, I like a nice city, even the cops kinder. Probably I stay ...
This here's a story told us Alexander, the guest of our city.
City of Brighton, where I live now - in the UK campus. It is very similar to the atmosphere of Odessa. And probably there so I can breathe easy. Colder much, of course. But it's time for me. I'll come back in any case, after studying in Odessa.
As I have no friends or relatives? Thanks to modern technology, I do not notice. I chat online, on the phone. Of course no substitute for a strong handshake, and another at the first opportunity I fly in our city. Odessa my home and I love her very much.
Marat.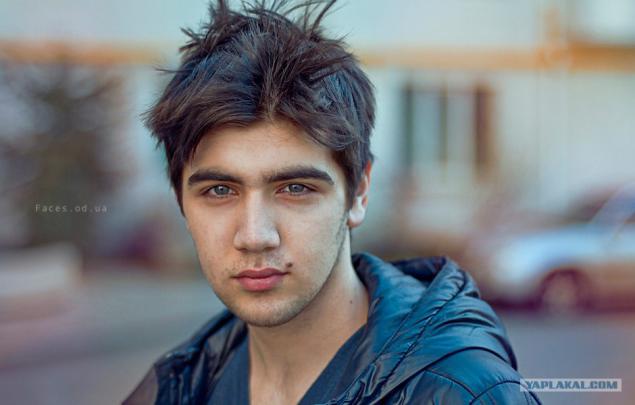 I want to say the universe is sending me people with similar with my worldview? What I am not alone in this world? Or that the world is getting a little better and happier?
When I started asking questions about Andrew, the conversation flagged. "Well, I do not know what to say, write something there", here were his words. And once the conversation turned to work, eyes lit up, and Andrew began to talk incessantly.
- I am a hairdresser. And I love my job. It is for me a pleasure. This communication, and meet new people and to realize that I'm doing people a little more beautiful. For me, my job - it's a hobby. Than I only was not engaged, until he came to this.
Very much I love our city. Especially in spring, when the trees are in bloom, it smells green and the girls are starting to dress up easily. I can not imagine life outside of Odessa. Here it's different. People smile more often, original architecture ... And a sea! As it is sometimes nice to stand on the beach and catching lips salt spray. Try it and you.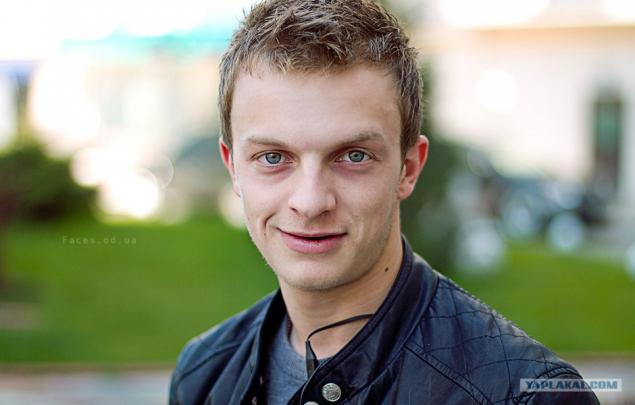 All the time I was very afraid to take the children for the project. He was afraid of the reaction most parents. Imagine suits big guy with a camera and take pictures of your child. What would have been your reaction?
And here I overcame his doubts and went to her mother Kathy, who also walked with breast baby in a stroller.
- How much do I owe you for the photo? She asked. It's free, I smiled.
Kate 6 years old, she goes to kindergarten in the next school year. On the question of who wants to become when the grow up - do not know yet, she hesitated.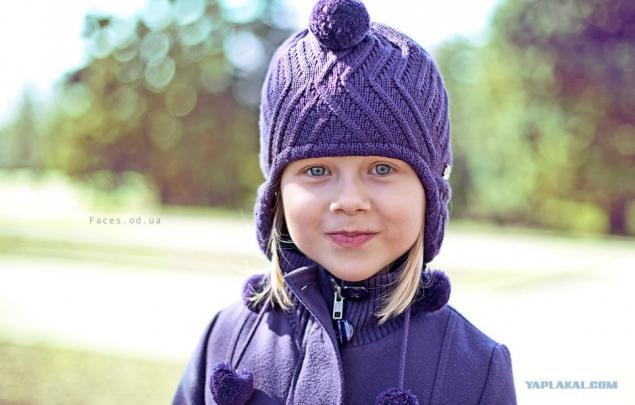 Taking a walk through the streets, we decided to go through a checkpoint Odessa courtyard, and saw a wonderful Asya, who was washing his car. Her blue glasses and the style of shoes for some reason I recalled a fashion 80s, and I just could not pass up such a great girl.
- My name is Anastasia, just for friends Asya, but in any case not Anastasia. I am a future architect, I love to draw and walk. A ride through the evening the city by car. Especially in summer. When the windows are open, cool and smells of the evening Odessa. Hobbies? Likely to wash your car. (Laughs)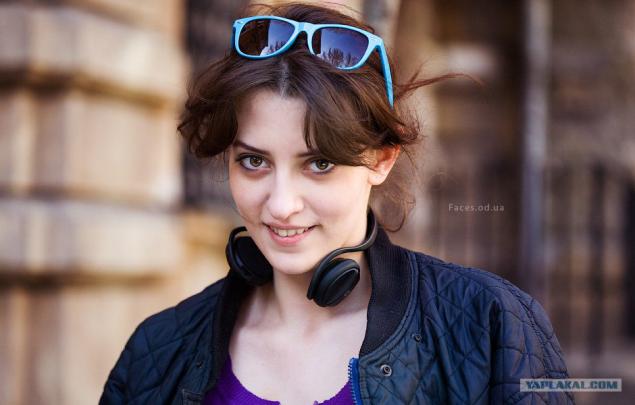 This is not on spring cold day I met Julia. It is so cold that even spoke quietly.
- I am a makeup artist. Including work on photo shoots. My boyfriend is also a photographer. We strongly wish to open a studio where I have my office. I love to make people beautiful. From this I have eyes light up and I want to work around the clock.
And I really love the sweet. My friends know it, and constantly surprises me satisfied. And I am very happy when I meet these same sweet tooth like myself.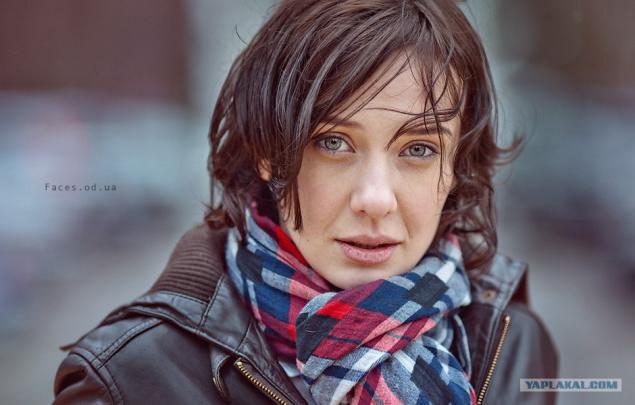 Despite the snow and cold weather, the air already felt the first hints of spring. People smile more look around and immediately see the mood, spilled around.
Il in early summer, getting married, and like any responsible bride is preparing for the wedding in advance. I caught her at a time when she was getting into his car and hurry to the next meeting with another wedding specialist. After listening to me, she easily agreed to pose with her face still smiling.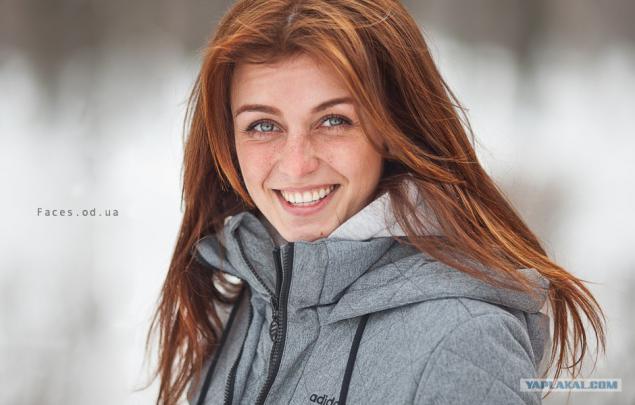 Today is the first day of spring graced us with little snowfall. Vanya, how to present our today's hero, was pleased with the event childlike. Himself from Africa for several years living in Odessa and considers it home. Madly like Wil Smith, he puts me in front of a difficult choice. I compared him more than an hour a few photos, not knowing which one to put today in our project.
The decision was given to me with great difficulty. I chose here this that characterizes most of his inner peace and his joy even such a trifle as snow.
All. More on their website
faces.od.ua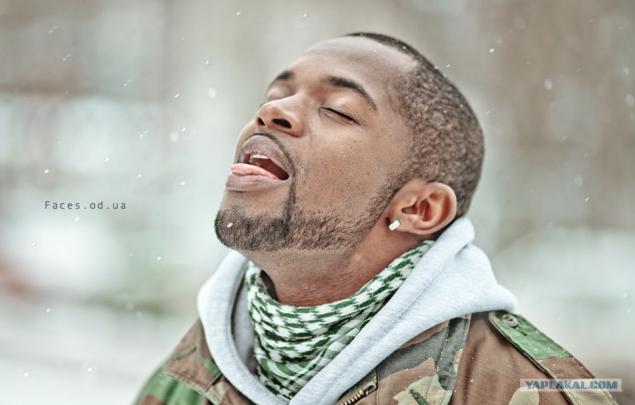 Source: