Russian scientists have invented a new ship's cannon, which able to shoot down any enemy missile, it creates a cloud of projectiles, destroying everything that moves ...
Tulamashzavod prepared for serial production of a new gun mount for the Navy - "Duet" or AK630-M2. Rate of fire and efficiency of target destruction doubled due to firing two guns. The use of new technologies has allowed an order of magnitude lower radiozametnost this gun on the ship.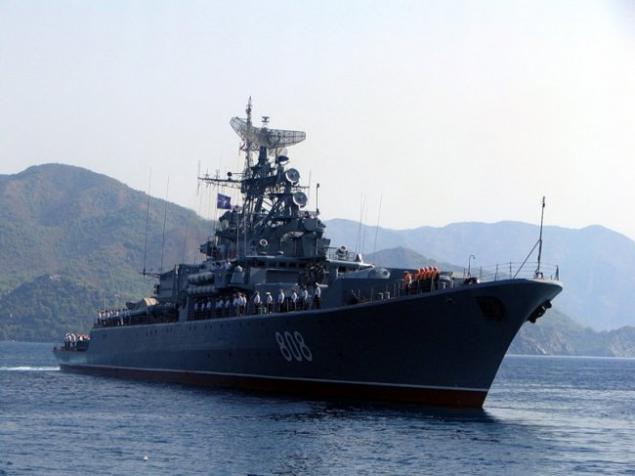 GSH-6-30 - Dirt-Shipunov, six-caliber 30 millimeters. This anti-aircraft machine gun - the basis of the famous rocket-artillery complex "Chestnut" and ship the AK 630-M. The structure is made as a multi-stemmed weapon with a rotating block trunks.
"Six-barreled cannon, firing one barrel at all times, from one location. Due to this high rate of fire is achieved. Due to the fact that there is a smooth chambering rounds, "- says the merits of weapons deputy chief designer of" Tulamashzavod "Evgeny Makarov.
Installation, equipped with anti-aircraft gun so gives a record rate - 5000 rounds per minute. As they say the military, a high density of fire is necessary to protect at the near frontiers from aviation, anti-ship missiles and mines.
We developed this weapon in the Tula Instrument Design Bureau. It produces a number on Tulamashzavod. It also engaged in the modernization of gun mount AK-630M. And get dvuhavtomatnaya Gun Mount "Duet." The plant is affectionately called her "Sweet Couple».
According to Eugene Makarieva, AK-630M can be fired at a rate of 10,000 rounds per minute, when you need a large volume of fire to quickly hit the target.
Two barrel - is not the only difference between the "Duo", his new forms of housing and fairing. For the first time in the production of ship guns used "stealth technology". The visible part of the superstructure is made of modern gun radar absorbing materials.
"We are involved and the reflection and absorption of radio waves, so we have a very good performance", - says Evgeny Makarov.
The radio frequency is now every warship ship should be invisible. Reduced radiozametnosti allows enter new gun in the contours of modern vehicles.
Now "Duet" has passed all tests and is ready for serial production.
According to Director General of "Tulamashzavod" Eugene Dronov, the Russian navy already interested in "Duet". On some ships, this complex is already registered. In the near future, expect the creators of weapons will show interest and foreign companies.
10,000 rounds a minute. Naval guns "Duet»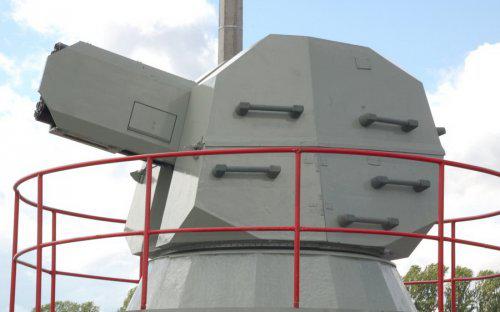 The development of super-efficient serial weapons plant - a common situation of recent years for the Russian defense industry. In the turbulent post-perestroika years each to survive alone. KB took up production plants - for the design. Hoping it was only possible to their staff and internal reserves. Therefore, in 1991 Tulamashzavod appeared first in the country, the department of information technology. Its basis is made up very young university students of Tula.
Information technology for three-dimensional mathematical modeling made it possible to draft a "Duet" for five months, but not for a half year, as usual. In parallel, calculations were tested, worked out the details. Drawings on the local network acted immediately on the machines.
Of the ten own development Tulamashzavod four came to the world market.
"From the point of view of both economic and expensive, it is the wrong decision ... everyone should mind his own business. Create SC "Russian Technologies" and on the basis of the holdings of the Civil Code, in my opinion, should resolve these contradictions, "- said Eugene Dronov.
Today, together with Rosoboronexport Tula prepare their "sweet couple" to the advancement of the international market. No doubt the success. "Duet" makes it virtually invulnerable any warship.
via
Source: